Naird's Wife Is in Prison on 'Space Force,' and It's an Ongoing Mystery
One of the big mysteries of Season 1 of 'Space Force' is why General Naird's wife is in prison and it's unclear when more details will be revealed.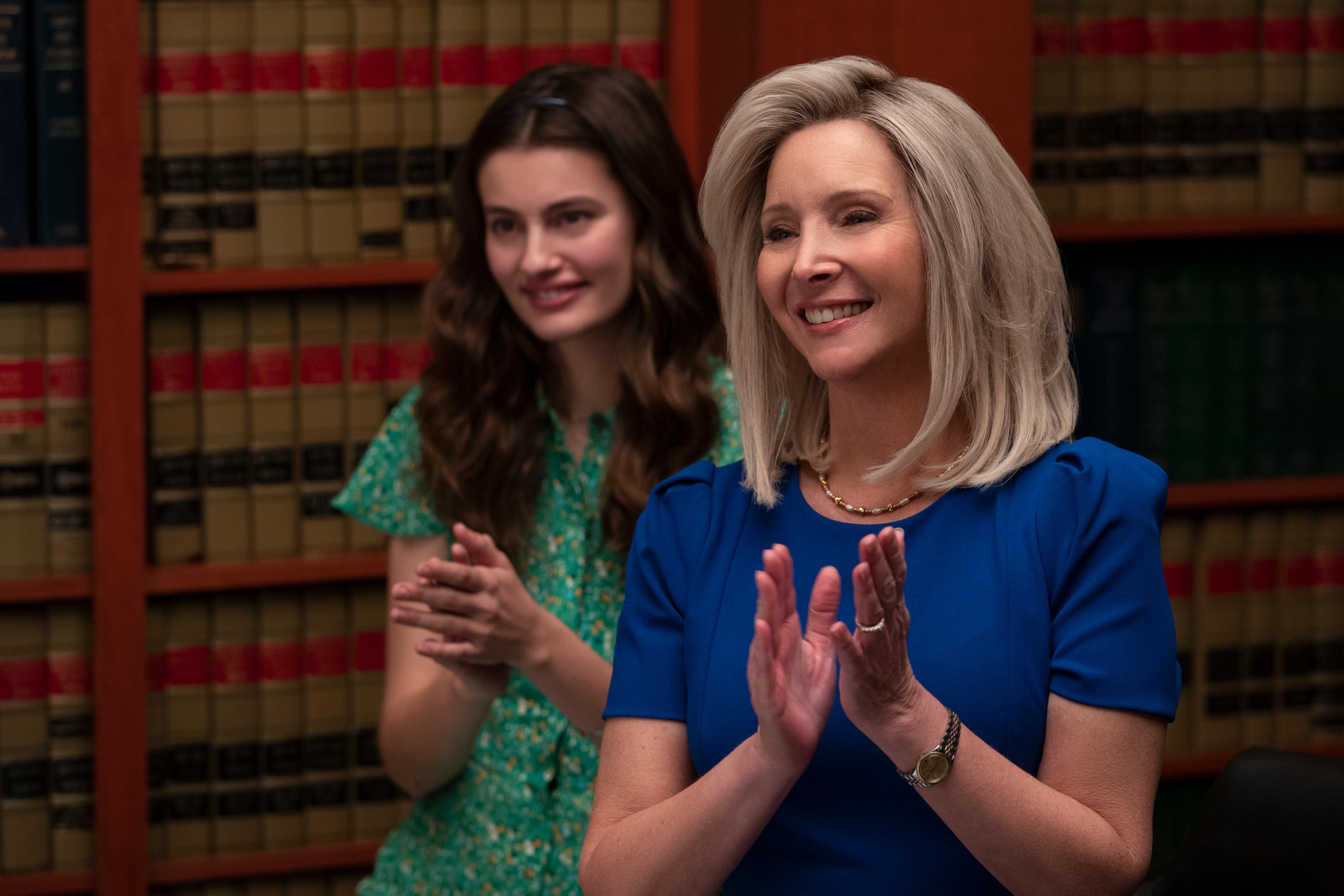 In the first episode of Space Force, General Mark Naird was introduced as a family man who has juggled domestic bliss and his U.S. Army career. When he was tasked with heading the Space Force, however, things were sort of thrown out of whack. And thanks to a one year time-jump, there was a lot that was missed by viewers, including what happened to Naird's wife.
Article continues below advertisement
Maggie Naird had expressed concern about uprooting their lives to move to Colorado and live near the base. But any discussion she might have had with Naird was done off-camera, because after he told her the news without consulting her about it, the scene jumped from her horrified face to one year after that non-discussion. And throughout the entirety of the first season, viewers wondered what landed Maggie in the big house.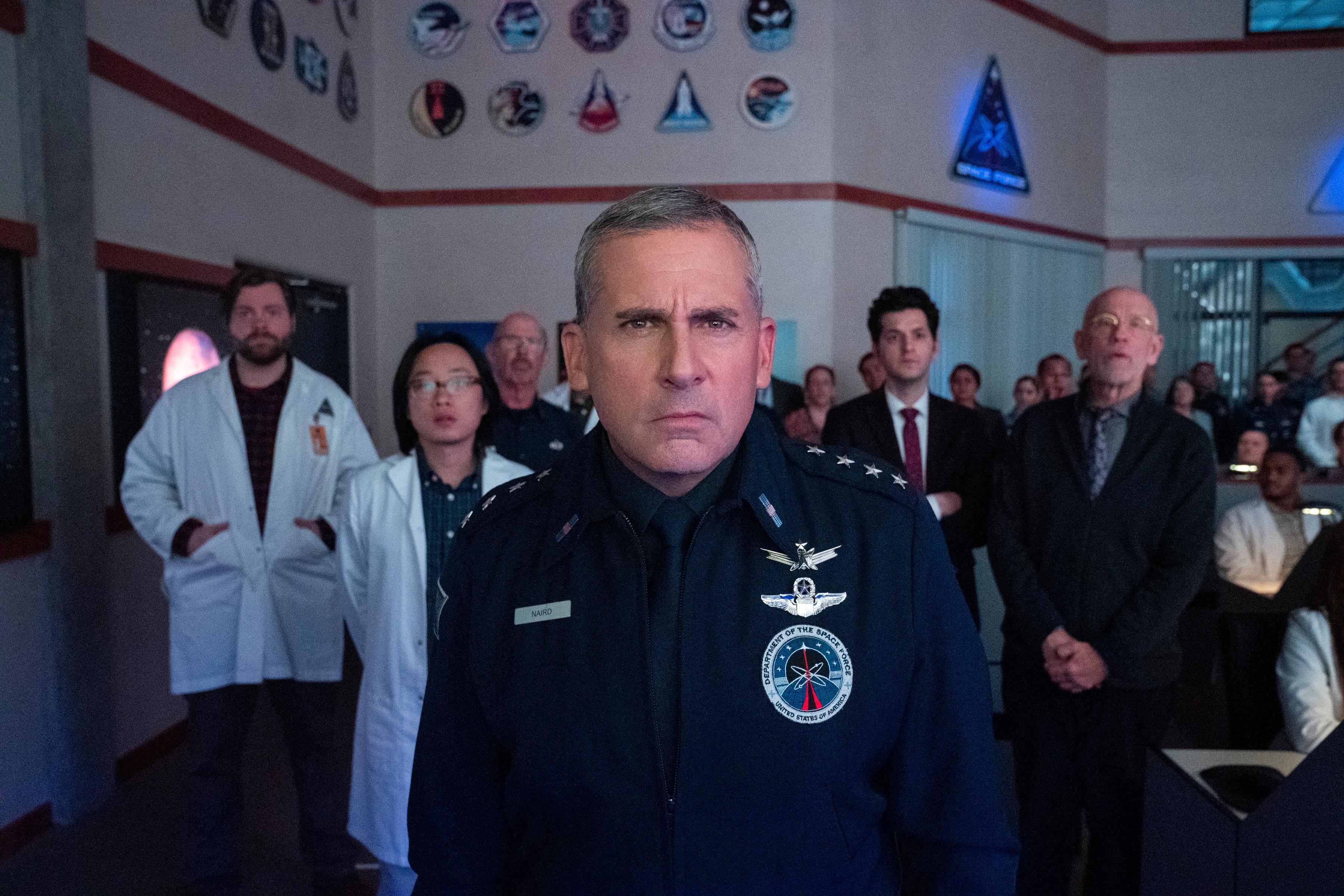 Article continues below advertisement
Why is Naird's wife in prison on 'Space Force'?
There are only a few clues about why Naird's wife was thrown in prison on Space Force. At one point, Naird says that what she did was "very serious." Another time, it's revealed that she was sentenced to 40 to 60 years in prison, which seems to be a maximum security facility near the base in Colorado. So it's possible that whatever she did, it was after they moved.
Given that she seemed less than thrilled about the sudden move, Naird's wife might have committed some act of treason. Another ongoing theme in the season is a traitor among Naird and his colleagues. Maggie can't exactly inform on him from prison, but she might have done something to reveal government secrets to another country. Or, she could have inadvertently enacted some comedically timed act of terrorism. At this point, it could be almost anything.
Article continues below advertisement
Maggie's crime on 'Space Force' is intentionally ambiguous.
If you found yourself scratching your head and beating yourself up over missing some key information in Season 1, you probably aren't alone. But, Space Force co-creator Greg Daniels told The Wrap it was the writers' goal to leave the mystery surrounding Maggie's incarceration just that throughout the season.
Article continues below advertisement
"At the moment, we're kind of enjoying the mystery around it and the question marks that it raises," he said. "It causes you to lean in because we're dropping little hints about what it is and how serious it was. So we're enjoying not being specific at the moment. You didn't miss anything. It's not in there."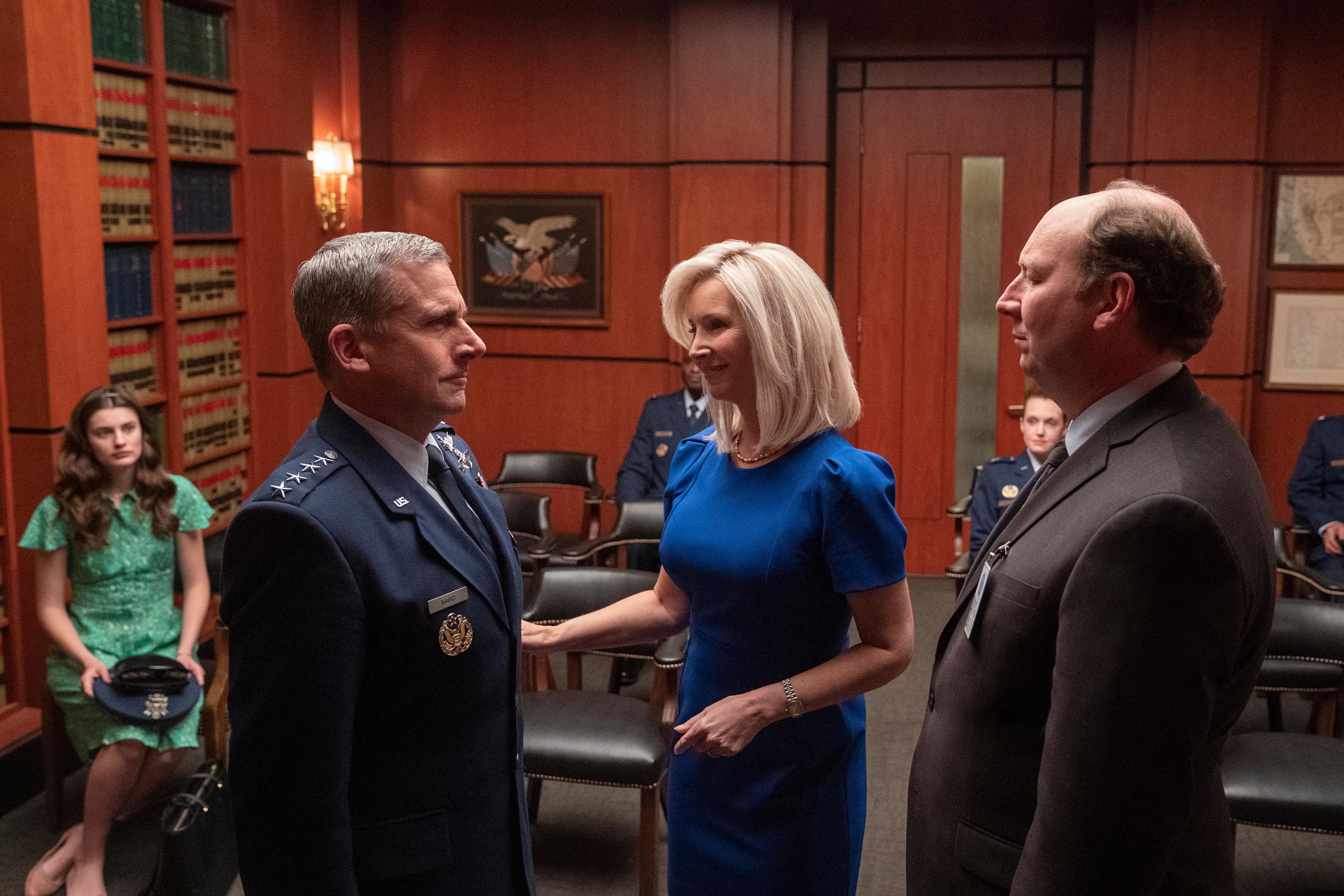 There are plans for a second season of the Netflix Original.
If there is a Season 2 of Space Force, more details could be revealed in the future. Greg told Collider that they "have started to assemble the senior writers to discuss what would happen next year" if the show is picked up for a second season. Given the fan reception, it seems almost certain it will be given a chance to resolve the Season 1 cliffhanger. Whether or not a renewal means totally uncovering why Naird's wife is in prison remains to be seen.
Space Force is now streaming on Netflix.