The Spare Change Trend on TikTok Started Because of One Woman's Financial Woes
What is the spare change challenge on TikTok? It all started with someone's grievances over a lack of money. Here's what we know about the trend.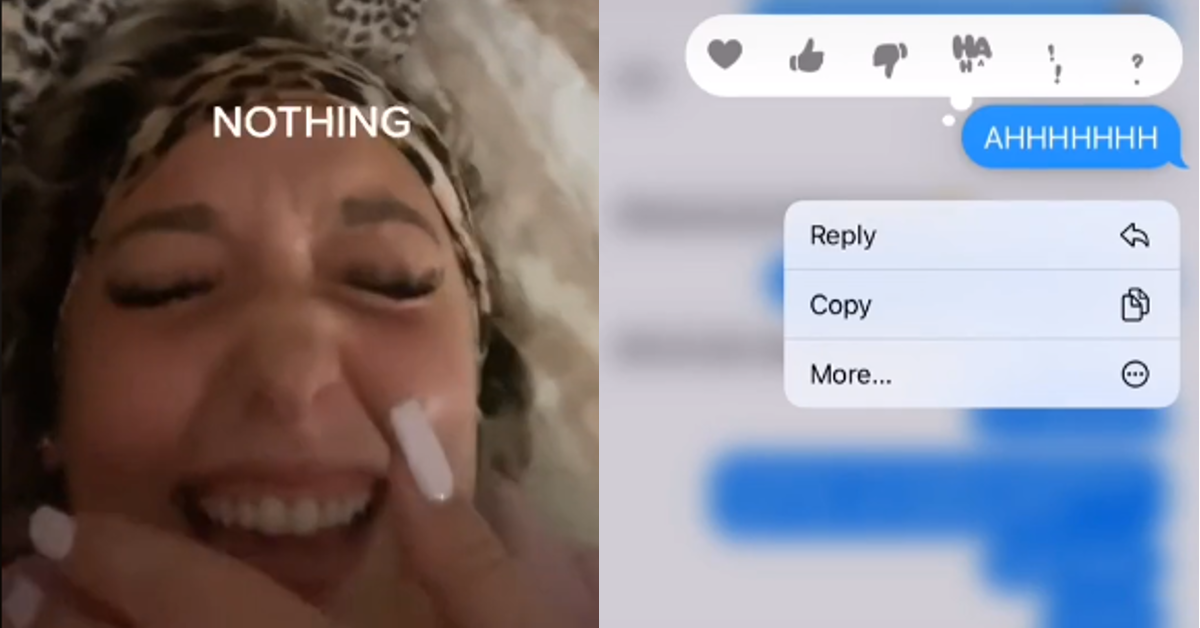 Everyone's got money woes. Even people who have money have to constantly worry about either the ways they're going to lose it, the best ways to spend it, or the fact that acquiring a bunch of it doesn't really make them all that happy.
But when you don't have any money there are tons of problems associated with that too. For example, how the heck are you going to live and be able to afford anything? This idea is where the "Spare Change" TikTok challenge originated.
Article continues below advertisement
What is the spare change TikTok challenge?
The challenge derived from a viral video in which a woman's roommate recorded her lamenting the fact that she only had 43 cents in her bank account. It's basically a modern-day version of "I Dreamed a Dream" from Les Miserables, a visceral rally against her situation and inability to extricate herself from her financial misery.
Article continues below advertisement
However, it's how the woman handles her depleted bank account that has everyone laughing. She manages to find humor in her despair. She talks about finding a sugar daddy or tricking herself on the street and acts out being a panhandler asking for "spare change."
In the clip went viral on the social media platform, the uploader, @sarahbinkleyy, looks into the camera and tries to stifle her laughter.
While the clip was posted in November of 2020, it took a few months before it gained popularity online. Now, people have been commenting on the hilarious clip — even outside of TikTok.
Article continues below advertisement
Article continues below advertisement
She even uploaded a "part 2" of the video of her roommate's freak out. She re-uploaded the videos with subtitles too so people could get a better idea of what she's saying.
Article continues below advertisement
A quick scroll through her TikTok feed shows that Sarah's roommate is featured in a few of her clips. She's a woman by the name of Emily Pressley and she's got a sizable social media following of her own.
The spare change "challenge" has people re-creating the clip in various forms, namely through text messages.
There are different ways people have paid homage to the "Spare Change" clip. Someone wore a fursuit mask and acted out the exchange in their bedroom. Yeah. And now, there's a huge trend of folks reliving the "spare change" moment over and over again in various ways.
Article continues below advertisement
But the "challenge" portion of it definitely seems to be one recurring trend: People text the exact words Emily says in the clip to someone they know and upload the exchange to TikTok.
Each video is different as the recipient of the messages provides a different response. To them, it must seem like they're being messaged out of the blue by someone in the midst of a nervous breakdown.
Article continues below advertisement
Article continues below advertisement
Have you tried the Spare Change TikTok challenge? It's nice to see that so many people who received the message without hesitation send their loved one some cash.