TikTok Just Made Yet Another Thing Easier for You — Spring Cleaning
If you need spring cleaning tips and tricks, it's not surprising that there are tons of TikTok cleaning hacks to help you out along the way.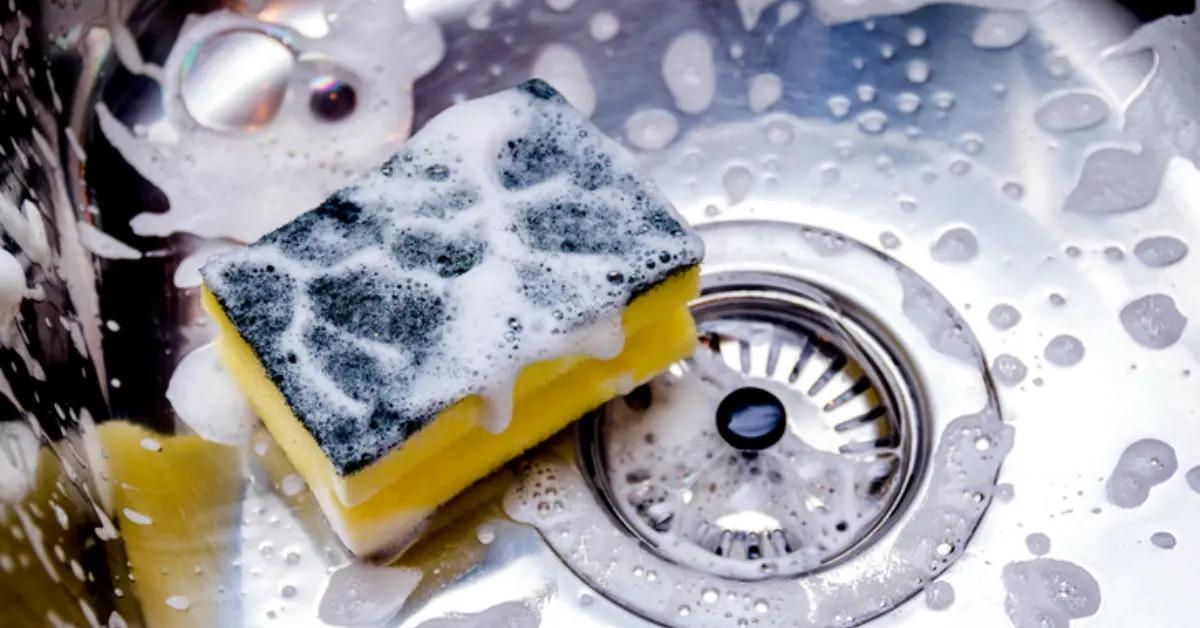 You might have already cleaned out your entire home at the start of the 2020 quarantine. But if you haven't and you need some spring cleaning hacks, you know TikTok has you covered. Honestly, is there anything the short-form video app doesn't have the ability to help with in some way?
Article continues below advertisement
These TikTok spring cleaning hacks will have your home sparkling.
Whether you need recipes for homemade cleaning products or some hacks to make spring cleaning just a tad easier for you, these are some of the best ideas around right now.
Use socks and tongs to clean your blinds.
Anyone who has blinds covering at least one window in their home knows the struggle in keeping said blinds clean. This is especially true if you have cats, who manage to kick up fur, dust, and dander like it's nobody's business. In this TikTok hack, you can cover kitchen tongs in socks and use them to wipe each slat with ease.
Make your sink smell good with essential oils.
Most of us know the old trick of dropping a half of a lemon down your garbage disposal and turning it on to allow the natural lemon scent to waft up and keep your kitchen smelling fresh. Take it a step further with essential oils. For this method, you need baking soda, essential oil, and white vinegar. After scrubbing your sink and adding the ingredients to your drain, as explained in the TikTok video, you'll have a clean smelling and looking sink.
Article continues below advertisement
Organize your closet to figure out what you actually wear.
Spring cleaning doesn't start and end with scrubbing things down. Part of it also involves heavy organizing, especially if you're trying to get rid of some clutter. If you need to do it in your own closet, you can use this TikTok cleaning hack, which involves turning your hangers the opposite way once you've worn something. After a month, you can see the clothes you don't really wear and you'll now know what you can get rid of.
Article continues below advertisement
Clean window screens with a hose.
Another bane of most adults' existences when it comes to house cleaning is getting window screens back to their former glory. Because yes, you are actually supposed to clean those things. To make it easier, though, you can take them outside and spray them down with some soap and water, courtesy of a hose.
Article continues below advertisement
Soak your oven trays.
If you are looking to clean out your disgusting oven once and for all during this year's spring cleaning, don't forget the actual oven trays that catch all of the gunk when you bake. For this hack, you'll need to remove them from the oven, cover them in foil, and soak them in a bathtub of hot water and one dishwasher tablet.
Article continues below advertisement
Use a pillowcase to clean fan blades.
Like cleaning blinds, cleaning ceiling fans that accumulate layers of dust can be infuriating. But, as to be expected, TikTok has a super simple hack for that. Place a pillowcase over your arm and run it along each fan blade. Then, take the pillowcase outside, shake off the dust, and finish the rest of the blades as needed.
Article continues below advertisement
Don't be afraid to organize your refrigerator too.
Organizing a refrigerator or a pantry can be a truly cathartic experience. This TikTok user did it by investing in some clear plastic containers and organizing each shelf so they can not only see all of their food, but also take up less room while doing it. You'll almost not want to disrupt the flow by getting a snack afterward.
Article continues below advertisement
Get rid of soap scum with dryer sheets.
Apparently, if you have a shower door covered in soap scum and other muck, you can easily wipe it away by getting a fabric softener dryer sheet wet with water and wiping it off. Other users in the comments section of this video claim it really does work. And just like that, TikTok has taught you something else new today.
Article continues below advertisement
Scrub tile grout with a homemade mixture.
Spring cleaning is the perfect time of year to do the dreaded scrubbing of any group you have sitting between tiles on any floor in your home. Make a paste out of baking soda and hydrogen peroxide. Scrub it on grout and then wipe with a damp towel. The result is the white grout you literally never knew was even there.
Article continues below advertisement
Organize your pantry with buckets and baskets.
To best organize your pantry, buy some matching baskets and bins from a department store and get to work. You can combine your kids' snacks into a handful of bins on one shelf and keep all of your canned goods together too. There's really no wrong way to do it as long as you're willing to put some elbow grease into organizing.
Article continues below advertisement
Clean your car seats with shaving cream.
You don't have to be a neat freak to also want to include your car in your spring cleaning. According to TikTok, you can use foaming shaving cream to scrub the stains out of the seats in your car. You'll also have to wait for your seats to dry, but it'll be worth it.
Spring cleaning can be a huge undertaking for pretty much anyone. Luckily, in the middle of TikTok challenges and trends, the app is also good for giving you spring cleaning hacks.