Who Releases a Cookbook About Jam Right After Being Exposed for Improper Preservation?
Article continues below advertisement
To make matters more comical, The Sqirl Jam Book (Jelly, Fruit Butter, and Others) comes on the heels of accusations stating that Jessica ordered her staff to scrape up to two inches of mold off buckets of house jam, displaying a complete lack of food safety and preservation knowledge by the jam author.
As enthusiastic spectators of food controversies, we have been following the situation at Sqirl ever since Joe Rosenthal began circulating the revolting photos of moldy jam on Instagram, and commend the extensive reporting on Sqirl done in The Land Mag's "Jammed Up."
A week into Jessica Koslow's book release, we couldn't help but wonder how The Sqirl Jam Book is being received. Keep reading while we investigate!
Article continues below advertisement
Jessica announced 'The Sqirl Jam Book' precisely in the midst of backlash about her jam.
"Today, The Sqirl Jam Book is out," Jessica, a former television producer whose ultra-hip and successful Virgil Village restaurant started with seasonal jams and jam workshops. "It's been an intense period of reflection and learning, but a decade of love and work lives between The Sqirl Jam Book's covers, and I hope people find it, trust it, and use it well."
Article continues below advertisement
Vanity Fair writes that after months of quarantine spent making sourdough bread, the book initially sounded like a good idea, allowing readers to have something to spread upon all the bread they spent time perfecting.
But the timing of the release couldn't have been worse, falling the weekend right after Sqirl found itself in a social media storm. "The accusations, if lined up, might have formed a queue down Virgil Avenue, wrapping around Marathon Street—a familiar sight outside Sqirl's perpetually busy storefront," the outlet writes.
Article continues below advertisement
Indeed, the accusations remain plentiful: There's the moldy jam photo, the testimonials from former employees who said they were made to work out of and hide in an illegal kitchen, and the gentrification of Virgil Village along with "receipts" of Jessica Koslow bragging in a 2016 Eater profile that her secret to success was her "sh--ty corner on Virgil and Marathon."
Article continues below advertisement
But that's just scraping (excuse us) the surface. Jessica then issued a number of clumsy mea culpas in response to the callouts, including one where she cited the preservation methods of mycologist Dr. Patrick Hickey. "With this bulk jam, over time, mold would sometimes develop on the surface that we handled with the guidance of preservation mentors and experts like Dr. Patrick Hickey, by discarding mold and several inches below the mold," she wrote.
For his part, Dr. Patrick Hickey said in an interview with the Washington Post that he had never met or spoken with Jessica. "There's a danger that the toxins could build up in that jam and diffuse down deeper," he added, saying that he never recommends scraping off mold in commercial settings.
Article continues below advertisement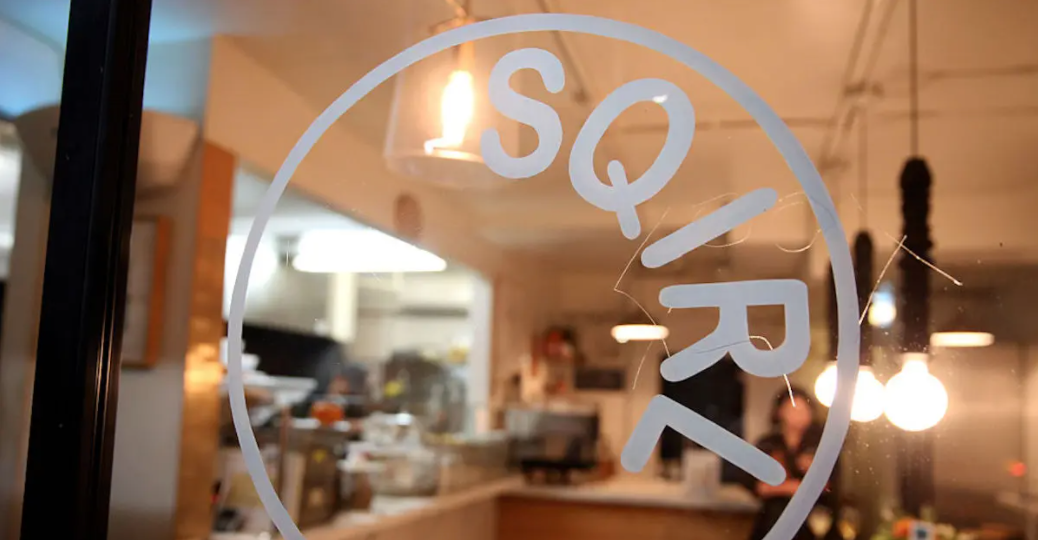 But the real issue remained the lack of commensurate credit for recipes developed by Jessica's employees, which Jessica acknowledged was "on me."
"There is no doubt that it took us too long to put the systems in place to effectively manage the operations of a restaurant and effectively manage a team," she said in a statement.
Article continues below advertisement
However, the new book doesn't pay much of a tribute to Jessica's hardworking team.
According to Vanity Fair, the dedications on the book are limited to the book's slim title page. "Dedicated to Ryan Erlich, Scott Barry, David Prado, and the entire Sqirl crew, past and present, who believe in the power of fruit preservation," it reads.
Article continues below advertisement
Many were upset that co-author Betty Hallock's name wasn't featured on the cover. "Ahhh, so a woman of color can write the book but doesn't deserve any cover credit," wrote one person on Instagram, while another added that Betty's "name is demoted to using the same typeface as all the other secondary, less important words."
It's clear that Jessica hasn't quite learned from her mistakes, despite the claim that she is "Listening" (this is her new Instagram bio) so attentively. And for many, the choice to launch this book, which still doesn't attribute credit to the woman of color who co-authored it, has left a sour taste in their mouths.