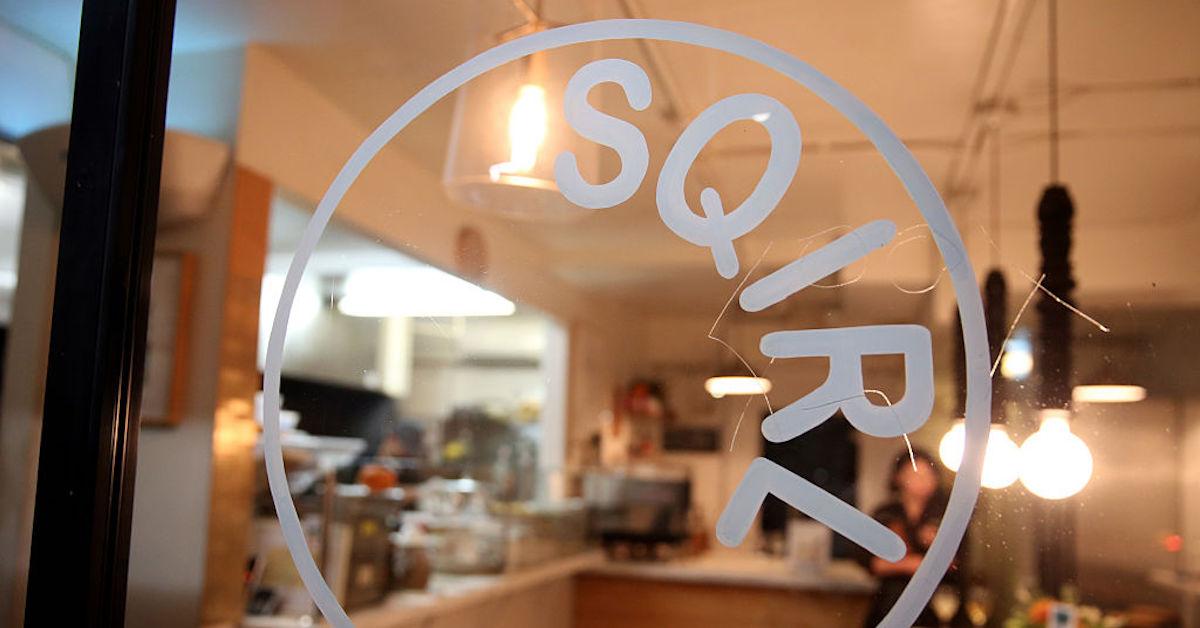 Former Employees of Ultra-Hip LA Eatery Report Revolting and Unsanitary Conditions
It was a quiet weekend on the food front until Los Angeles hipster haven Sqirl and its chef-owner, Jessica Koslow, found themselves in quite the jam for allegations of operating under massively unsanitary sterilization protocols, as well as running an illegal kitchen space next to the restaurant.
Article continues below advertisement
Brace yourself and your stomach while we try our best to recap just some of what's been going on at Sqirl.
Article continues below advertisement
We got a look behind the scenes at how Sqirl makes their signature jams.
Article continues below advertisement
Soon, the comments moved from general criticism (racist hiring practices, recipe theft) to extremely specific, as insiders exposed the restaurant's practice of regularly serving jam — the product Jessica's aspirational empire grew out of — that had grown inches of thick mold.
For an extremely revolting image of said mold, click here.
According to many sources, the restaurant was making their best-selling jam in a secret walk-in kitchen that was being actively hidden from health inspectors. Not only was the room unventilated, and home to rats and roaches, but it also featured a moldy fan that was blowing mold spores directly onto the open jam buckets.
Article continues below advertisement
To add to the grossly unsanitary practice, "the jams were left with their lids off due to improper jam cooling procedures," Joe writes in his recap. "The jams were cooled in tall plastic containers rather than put in shallow hotel pans that could be cooled in an ice bath."
Article continues below advertisement
Meanwhile, health inspectors were being told that Sqirl jam was made off-site, so they never saw inside the illegal kitchen space, which many employees say they were made to stay inside "with the lights off and a garbage bag placed in front of the door to block any light," "locked in" during the health inspections, unable to leave the space until the inspections were over.
Moreover, employees said they were instructed to scoop or scrape off the mold from jam that was both served in-restaurant and sold by retailers. "One employee said that they were told specifically that the health department OK'd the mold removal as long as 2 inches of jam was removed."
However, official USDA guidelines advise against eating any jam or jellies with mold: "Microbiologists recommend against scooping out the mold and using the remaining condiment."
Article continues below advertisement
What has Sqirl said about this?
"In deference to the concern about jam and mold specifically," and to the social media explosion caused by the revolting circulating photo of Sqirl's moldy jam buckets, the restaurant issued a statement on Instagram and Twitter, which more than anything else, displayed to many readers a huge lack of food safety knowledge.
Article continues below advertisement
Specifically, Sqirl said that because their jam doesn't use commercial pectic, stabilizers, or much sugar, "a low sugar jam is more susceptible to the growth of mold," while simultaneously contradicting that statement by adding that the jam could last up to a year after being opened "if handled correctly," something that is only the case for standard high-sugar jam, which they just said they weren't in the business of making.
But this seems to be only a drop in the moldy bucket for what awaits Sqirl. In his Instagram stories, Joe wrote that he's been focusing almost exclusively on "the mold situation," while other journalists are currently at work to expose "the abusive work environment" at the LA eatery, which the rest of us can begin to see unfold in the comments section of their donations post.
So far, Sqirl has only responded to criticism about the moldy jams. Yikes!