"Stanky Legg" Rapper Oh Boy Prince Talks About His Accident — "I Was Numb"
"Stanky Legg" rapper Oh Boy Prince has shared details about his accident that occurred in January 2023. Here's what we know about his accident.
Over the last few years, the entertainment world has lost a few figures to driving-related accidents. In September 2022, Brooke Bailey's daughter, Kayla Bailey, was killed in a car accident.
Additionally, TikTok influencer Ali Spice passed away in December 2022 due to a car wreck. And former University of Miami football star Sam Bruce also died in a car crash in early 2022.
Article continues below advertisement
As such, when fans hear the news that a public figure or entertainer has been in a car accident, they hold their breaths. After all, things can change in the blink of an eye.
Luckily, GS Boyz rapper Oh Boy Prince was able to walk away from a car accident with his life. However, he was a bit bruised up.
So, what happened to the "Stanky Legg" rapper? Here's what we know about his accident.
Article continues below advertisement
Oh Boy Prince shared that the January 2023 accident occurred while he was on his way to do an interview.
Prayers up! Oh Boy Prince is very lucky to be alive today. Fans of the Brooklyn native are aware that he was in a car accident thanks to his girlfriend, Unique Musick, sharing an update on Facebook.
However, Oh Boy Prince didn't speak out about the incident until Feb. 22, 2023, with The Shade Room. And the details of what went down are more chilling than anyone could imagine.
Article continues below advertisement
Prince shared that the accident left him with "fractured bones in the face and right eye socket," which led doctors to "put plates in his face and screws and wires in his jaw."
The unfortunate accident took place in Dallas while Prince was driving with Unique on Interstate 30 and heading to an interview. Out of nowhere, the brake pad from an 18-wheeler smashed his windshield and hit him in the head, rendering him unconscious.
Article continues below advertisement
Prince shared that Unique immediately took control of the vehicle to avoid a major crash. Once Prince was conscious, Unique kept saying to "get off the gas and hit the brake."
He immediately sprung into action and Unique called the authorities to the scene.
"I was at a loss for words ... I guess I was numb," Prince told the outlet.
Interestingly, fate played a hand in a bad situation not being worse. Prince shared that moments before the accident, he and Unique dropped off their son.
And the brake pad that briefly made him lose consciousness flew to the back of the car and landed in his son's car seat.
Article continues below advertisement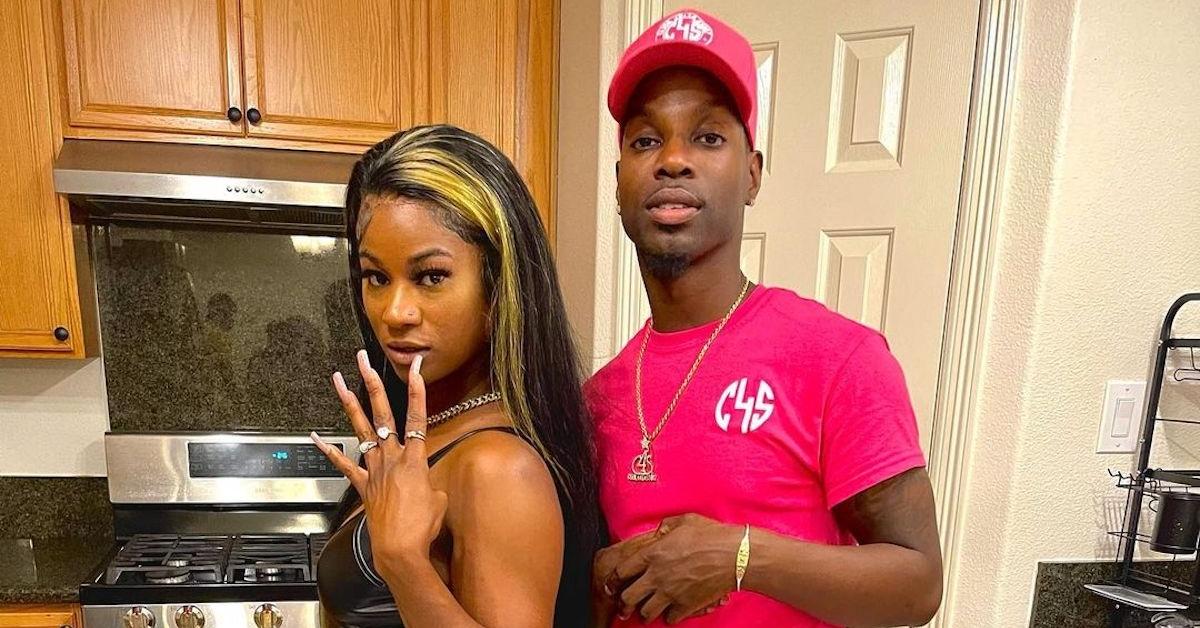 So, if the young toddler had been in the car, one can only imagine what would have happened to the tot.
"All I could think about is my son being without his parents, so my main focus was getting us to safety as quickly as possible and getting Prince help," Unique told the outlet.
Article continues below advertisement
Prince shared that the day after he was taken to Methodist Dallas Medical Center, he endured three surgeries on his face and mouth. He ended up spending five days in the hospital before being discharged.
Article continues below advertisement
Oh Boy Prince's Instagram page will still be active while he recovers.
A week after Prince's unfortunate accident, C4S (Click 4ulla Starz) shared a post on his Instagram page that said they will be taking over the account until Prince feels 100 percent again. Unique is a member of C4S.
"PSA. Due to the unforeseen incident that happened to Oh Boy Prince on Jan. 6, 2023, C4S will be taking over this page until he is fully recovered. We wish him a speedy recovery. In the meantime, he wants us to keep running it up," the post read with the running man, the up sign, and crossed-finger emojis.
Unique has provided fans with updates about Prince's recovery. She also included a GoFundMe page that has so far raised $1,324 of a $10,000 goal.
Thankfully, it appears that Prince is doing better. We'd like to wish Prince all the best with his recovery.