'Basketball Wives' Star Brooke Bailey Announced That Her Daughter Has Passed Away
Who are Brooke Bailey's kids? The 'Basketball Wives' star recently revealed the tragic news that her daughter passed away.
Avid viewers of VH1's Basketball Wives are likely familiar with the name Brooke Bailey. The beauty first joined the franchise in Season 2 and later returned for Season 10. Fans love Brooke's down-to-earth personality and no-nonsense attitude, along with the fact that she's a professional model and entrepreneur.
Article continues below advertisement
One of the perks of appearing on Basketball Wives is the opportunity to showcase your personal and professional lives. As a result, Brooke has been very open about her romantic life and sharing her children with the world.
So, with the heartbreaking news of Brooke's daughter's passing, fans want to know more about the model's family life. Here's what to know about Brooke Bailey's kids.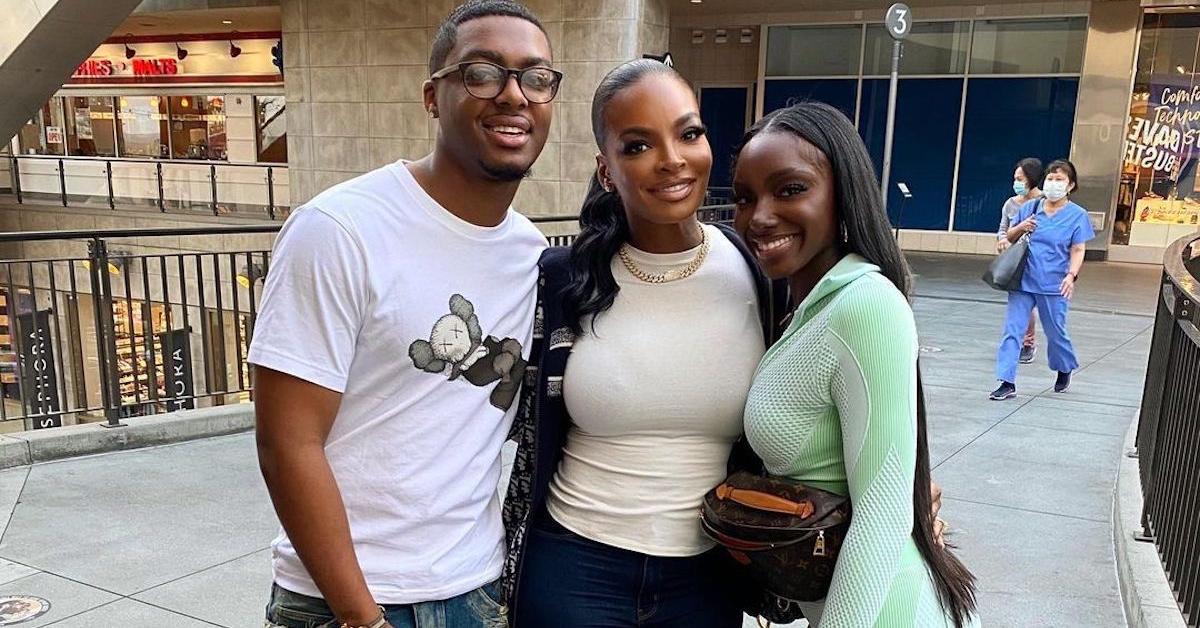 Article continues below advertisement
Mom-of-three Brooke Bailey tragically lost her daughter in September 2022.
It's with a heavy heart that we share that Brooke's daughter, Kayla Bailey, has passed away at 25 years old. TMZ notes that Brooke reposted an article that reported Kayla had died in a car accident, which a police report now confirms.
Per a crash report obtained by the outlet, Kayla was in a car with a male driver that was driving a Mercedes Benz S550 at 65 miles per hour in the early hours of Sunday, September 25, 2022, in Memphis. Unfortunately, the car crashed into a commercial tractor trailer which claimed the lives of both Kayla and the driver, who were both wearing seatbelts.
Article continues below advertisement
In a Sept. 25 Instagram post, Brooke shared the unfortunate news about Kayla with a carousel post featuring images of her daughter.
"Forever my baby, Pretty Black, aka Kayla Nicole Bailey. This is not a goodbye. Mommy will see you soon," Broke wrote with heart and dove emojis.
Brooke is also the mother of two sons, born in 1998 and 2004, respectively. Her younger son is named Shumecio, but her oldest son's name is unknown, per Legit.
Kayla was born in 1996. Based on her Instagram page, she appeared to work as a hair stylist in Memphis.
Article continues below advertisement
Upon learning the horrific news of Kayla's passing, many reality stars and A-listers immediately flocked to Brooke's comment section to pay their respects.
"OMG beautiful. I'm sooooo sorry! My prayers are with you. I'm lifting your name high tonight in prayer," Tammy Rivera commented.
"Brooke, you have my complete condolences. May God give you strength, baby," TV producer Carlos King wrote.
Article continues below advertisement
"RIP Kayla. We love you, baby girl! I love you so much Brooke! You are so strong and continue to trust in God to carry you through this storm, sis! We are all here for you and your family," fellow Basketball Wives cast member Brandi Maxiell shared.
Article continues below advertisement
Kayla recently appeared on 'Basketball Wives' in a scene where Brooke talked about having more children.
During Season 10 of Basketball Wives, Brooke had a scene with son Shumecio and daughter Kayla, as she spoke with them about wanting another child. While both Shumecio and Kayla appeared to have reservations about Brooke welcoming another child into the family, they ultimately gave their reality star their full support.
"You know I used to always be like, 'No,' it's kind of like the protective side of me," Kayla said. "And I think that's more of what it was before. But now, I would be honored to have a new brother or sister."
Our thoughts and prayers are with Brooke and her family and loved ones. RIP Kayla.