'Basketball Wives' Cast Ages: The 4-1-1 on the Cast
What are the 'Basketball Wives' cast ages? The ladies feature a mix of OG members and returning wives in various age groups.
VH1's Basketball Wives Season 10 is officially in full swing. Many viewers have had their reservations about the future of the show, but the Season 10 cast has been delivering its share of drama. Like previous seasons, Season 10 is full of entrepreneurs, fashion moguls, and entertainers who are giving viewers a deep dive into their personal and professional lives.
Article continues below advertisement
As the women make it a point to flaunt their luxurious lifestyles and connections, you may find yourself wondering about the ages of the cast. After all, some women have been married for decades, while others have been divorced for some time. Keep reading to get the lowdown.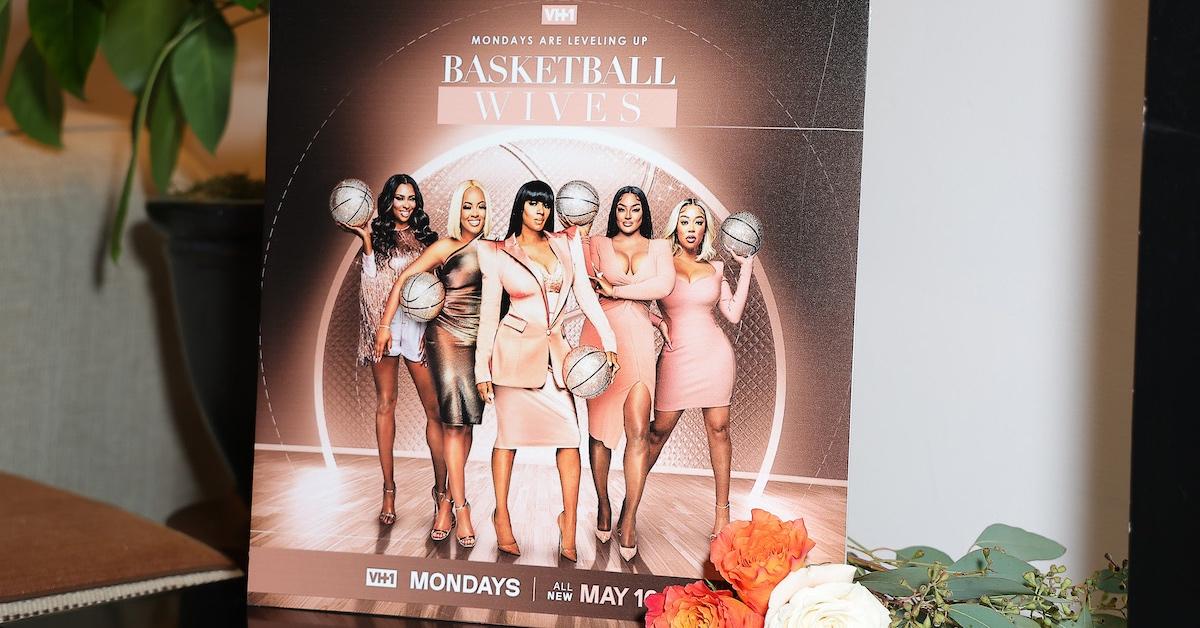 Jackie Christie (Age: 52)
It's only right we start off with the OG. Jackie Christie! According to FamousBirthdays, Jackie's born day is July 25, 1969, which makes her 52 years old. The housewife is married to former NBA star and coach Doug Christie. Over the years, Jackie has showcased the couple's vow renewals on the series and has tackled several family issues.
Article continues below advertisement
2. Shaunie Henderson (Age: 47)
Shaunie Henderson is known to be the mastermind behind Basketball Wives and has acted as executive producer since the show's inception. The beauty's birthday is Nov. 27, 1974, per Biography Gist, which makes the boss lady 47 years old. While recent seasons show Shaunie take on the role of a cast member, these days she's taking a backseat with frequent appearances throughout Season 10.
Article continues below advertisement
3. Jennifer Williams (Age: 47)
The Lucid Cosmetics, Flirty Girl Fitness, and Classy Girl Wardrobe founder is currently 47 years old. Jennifer, who was once married to former basketball player, Eric Williams, has been an integral part of the Basketball Wives cast from the beginning.
Article continues below advertisement
7. Brooke Bailey (Age: 44)
Brooke Bailey's birthday is July 13, 1977, making her a Cancer. The gorgeous video vixen, model, and entrepreneur made her return to Basketball Wives after departing from the LA franchise in Season 2.
Article continues below advertisement
4. Malaysia Pargo (Age: 41)
Malaysia is one cast member who looks very young for her age. The beauty was born on Aug. 12, 1980, which means that she's a few months shy of her 42nd birthday. Malaysia is also an entrepreneur and mom of three children: Jannero Jr. and twins Jayden and Jayla.
Article continues below advertisement
5. Brandi Maxiell (Age: 39)
Next up: Brandi Maxiell. The entrepreneur was born on May 21, 1983, making her 39 years old. Even though Brandi was not present for a few seasons after being famously fired by Shaunie, the 49-year-old reality star has returned with a bang! Brandi's return has been laser-focused on addressing her issues with former BFF Malaysia. However, it appears that the friendship has run its course.
Article continues below advertisement
6. Angel Brinks (Age: 39)
Angel Brinks was born on Oct. 12, 1982, making her 39 years old. Over the years, the talented designer has created looks for the likes of K.Michelle, Lil Kim, Ashanti, and many more, via her self-titled clothing line. The pint-sized beauty is focused on building her family with reality star boyfriend and producer, Roccstar.
Article continues below advertisement
8. DJ Duffey (Age: 33)
Duffey, aka French Montana's official DJ, was born on Aug. 25, 1988. The 33-year-old entertainer and reality star last appeared on the show during Season 5, when she got into a tussle with Tami Roman. Now, it appears that drama is behind the DJ and she's focused on helping the ladies repair their friendships to strengthen their sisterhood.
Article continues below advertisement
Brittish Williams (Age: 32)
Last but certainly not least, we have Brittish Williams. Brittish, who was born on Dec. 28, 1989, is the youngest cast member. Brittish can be described as a serial entrepreneur with businesses in beauty, fashion, and trucking.