'Star Trek: Strange New Worlds' Is Finally Coming Out — The Cast Has New and Old Faces
The long-awaited 'Star Trek: Strange New Worlds' is finally coming out. When does it premiere and who's lined up in the main cast?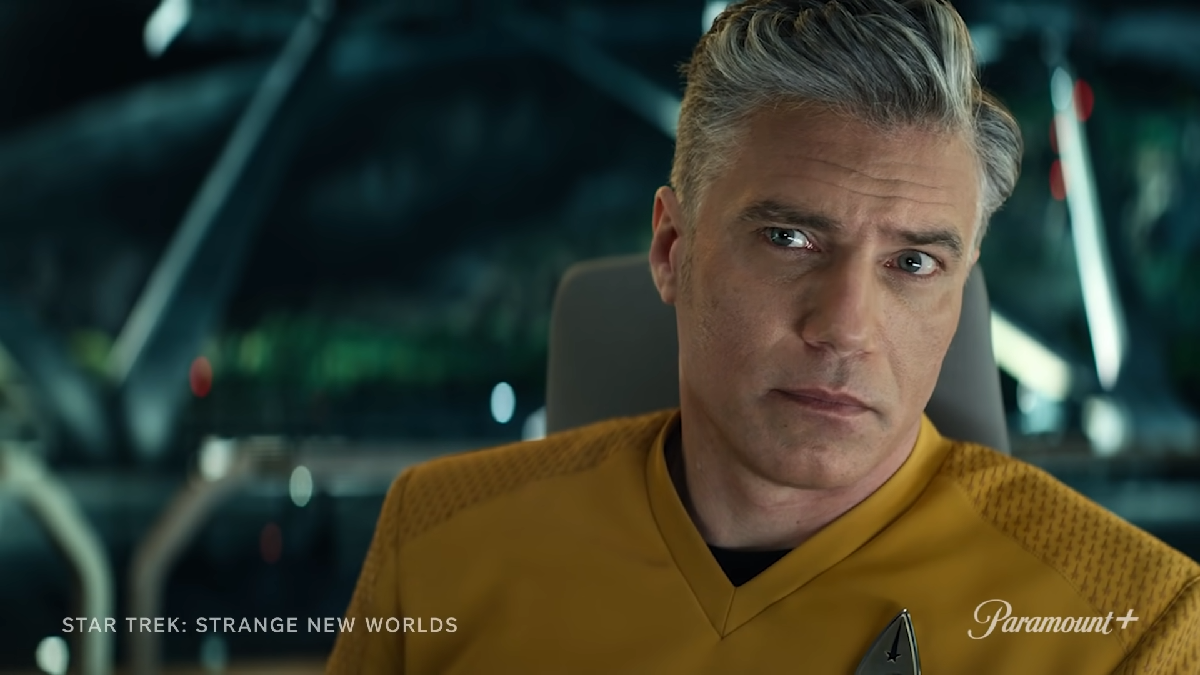 Set phasers to hype. The long-awaited Star Trek: Strange New Worlds finally has a premiere date on the horizon. This expansion to the Star Trek Universe features an exciting cast of new faces and actors returning to reprise iconic roles. The first 10 episodes are set to premiere this year and a second season has already been greenlit. But when can we finally take a look at this exciting new prequel to the main story?
Article continues below advertisement
Star Trek: Strange New Worlds follows Christopher Pike, the predecessor to James T. Kirk as captain of the space-faring USS Enterprise. The story takes place 10 years before the events of the original 1966 series and follows Pike and his crew as they explore the titular "strange new worlds" that Starfleet is known to discover. The release for Strange New Worlds has been a long time coming, but the first episode is just a few months away.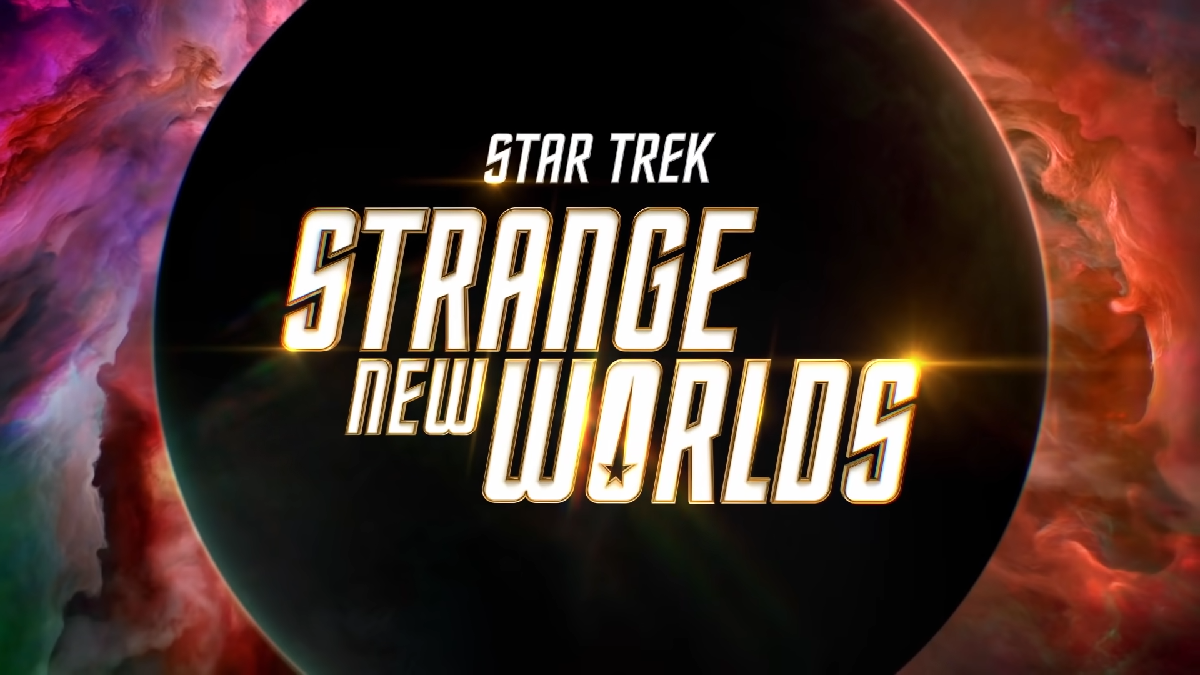 Article continues below advertisement
When is the premiere date for 'Star Trek: Strange New Worlds'?
Star Trek: Strange New Worlds was officially unveiled in May 2020. Despite the announcement, the cast and crew were unsure of when filming would start given the state of the COVID-19 pandemic at the time. Several film and TV productions were put on hold as studios observed strict quarantine guidelines. Filming would later begin in February 2021. Amidst socially distant filming and at least one positive COVID case resulting in further quarantine, filming wrapped in July 2021.
The Strange New Worlds cast and crew faced quite a few hurdles in getting the show made. But their hard work is about to pay off. On Jan. 18, 2022, Paramount Plus announced that, among several other Star Trek Universe release dates, Strange New Worlds is set to premiere on Thursday, May 5. Other returning Star Trek shows include Season 2 of Picard, Season 3 of Lower Decks, and the return of Prodigy.
Article continues below advertisement
The cast features new and old faces.
Strange New Worlds features iconic characters and new faces to expand the Star Trek Universe. Captain Pike will be portrayed by Anson Mount. Having previously portrayed Pike in Season 2 of Star Trek: Discovery, he now reprises the role as a main character.
He's not the only one returning either. Rebecca Romijn reprises her Discovery role as Number One, a classic but underdeveloped character from the original series. Ethan Peck also returns to portray Star Trek veteran Spock.
Article continues below advertisement
In a 2020 press release for the series, CBS All Access head of programming Julie McNamara expressed excitement over the return of these characters.
"Fans fell in love with Anson Mount, Rebecca Romijn, and Ethan Peck's portrayals of these iconic characters when they were first introduced on Star Trek: Discovery last season" Julie stated. "This new series will be a perfect complement to the franchise, bringing a whole new perspective and series of adventures to Star Trek."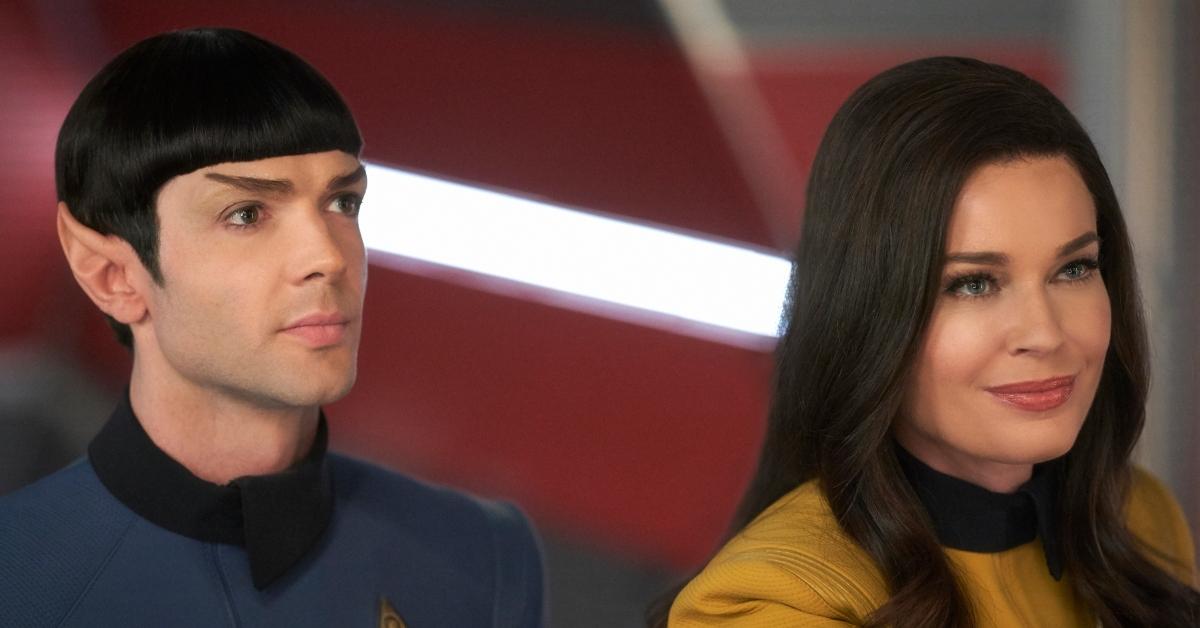 Younger versions of several classic characters will also be featured in Strange New Worlds. Celia Rose Gooding plays a young version of Nyota Uhura. Christina Chong plays La'an Noonien-Singh. Babs Olusanmokun plays Doctor M'Benga. Jess Bush portrays Nurse Christine Chapel. New characters will include an alien officer named Hemmer, played by Bruce Horak. Christina Chong will portray a character named La'an Noonien-Singh and Melissa Navia will play Lieutenant Erica Ortegas.
You can watch the series when it premieres on Paramount Plus with new episodes streaming every week.