The Truth Behind Ethan Hawke's Arthur Harrow in 'Moon Knight' Is "Harrow"-ing
The 'Moon Knight' trailer is here, and with it, theories of villains, heroes, and everything in between. So who is Ethan Hawke's Arthur Harrow?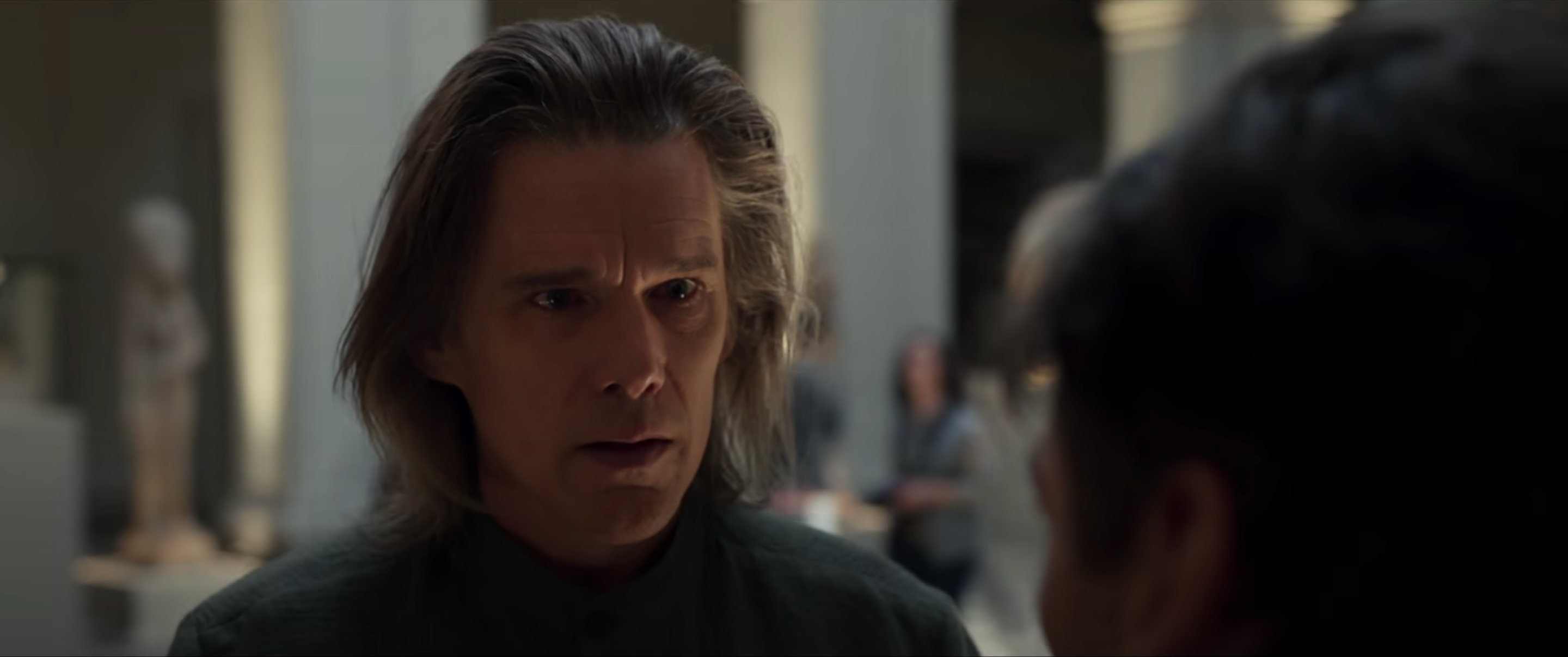 Although he's not introduced by name in the Moon Knight trailer, subtitles confirm that Ethan Hawke is playing Arthur Harrow. The newest Marvel series looks much darker than its predecessors. And next to Oscar Isaac's Steven Grant/Marc Spector in the trailer is Ethan Hawke's Arthur Harrow.
Article continues below advertisement
Even the most well-versed Marvel fans are left with questions after watching the Moon Knight trailer. Who is Arthur Harrow? Well, he's quite a deep cut from the comics, even for the MCU. But he is intriguing, to say the least. So is Arthur a villain, and what do we know about his comics counterpart?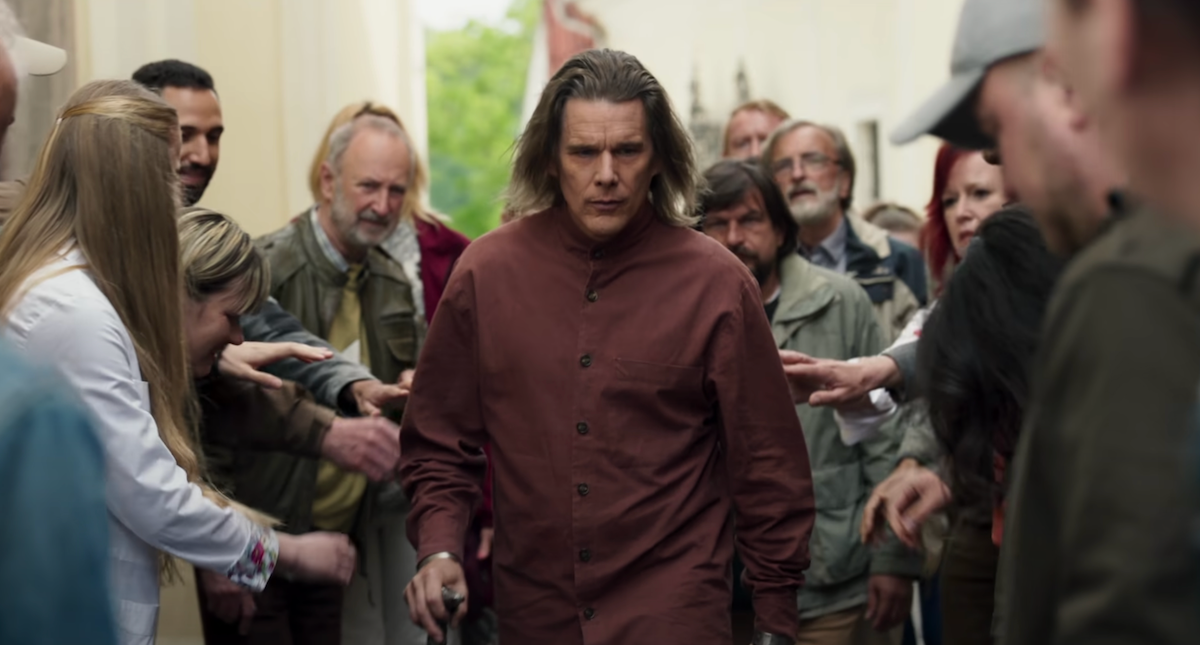 Article continues below advertisement
Ethan Hawke makes an appearance in the 'Moon Knight' trailer as Arthur Harrow.
Accomplished actor and indie director Ethan Hawke stars opposite Oscar Isaac in Moon Knight. Now that the trailer's out, we have an idea about who he is, and it turns out he's playing the little-known character Arthur Harrow.
In the trailer, we first see Arthur walking through a crowd in which he's highly revered. His demeanor and his outfit make him seem almost like a cult leader.
Article continues below advertisement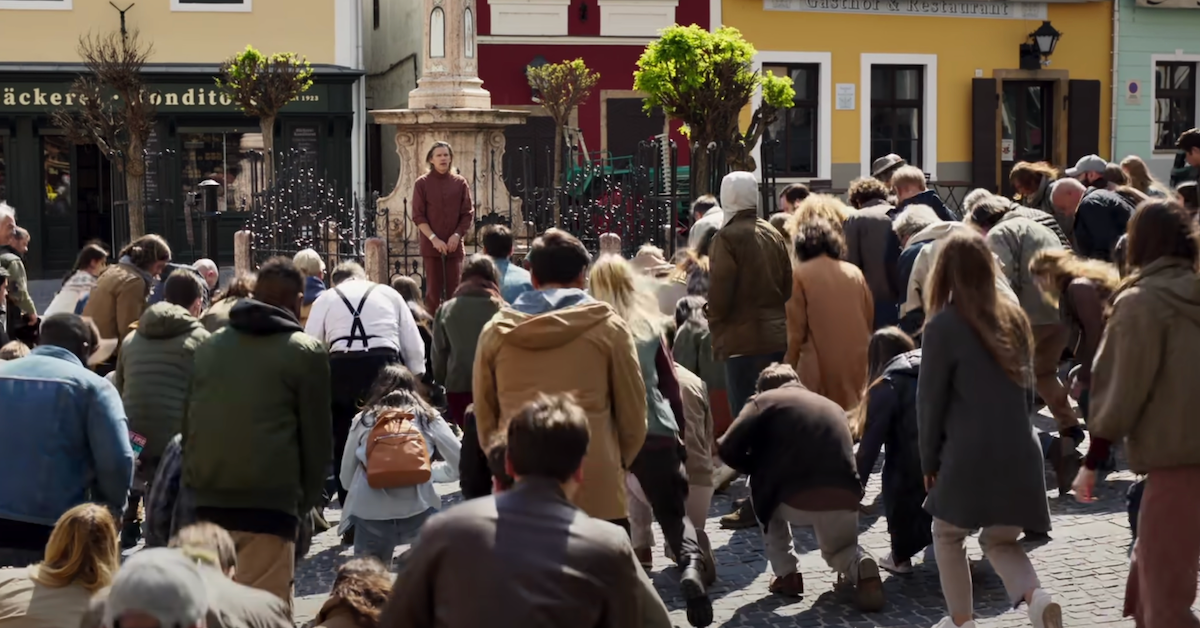 Arthur says to Steven, "It must be very difficult. The voices in your head. There's chaos in you. Embrace the chaos." Many of us know Ethan as the romantic lead in Before Sunrise or as Todd in Dead Poets Society, but in Moon Knight, there's something sinister about Arthur Harrow. So is Arthur the series' villain?
Article continues below advertisement
Arthur Harrow is a villain in one 'Moon Knight' Marvel comic.
Unlike most characters we meet in the MCU, Arthur Harrow is only in one Marvel issue in the history of its thousands of comics books. In the 1985 Moon Knight: Fists of Konshu #2, Arthur is, in fact, the main villain in Moon Knight's story.
However, that's only one story, and Arthur never makes a return. With little source material, we can expect that Marvel will take some serious liberties with Arthur in Moon Knight.
Article continues below advertisement
Already, we can see that his appearance is completely different. In the comics, Arthur has red hair, a beard, and a deformed face. In Moon Knight, he uses a cane, is clean-shaven, and is cult leader-esque.
But if the Moon Knight television series brings in any of Arthur's backstory, we can expect a very complicated relationship between him and Steven.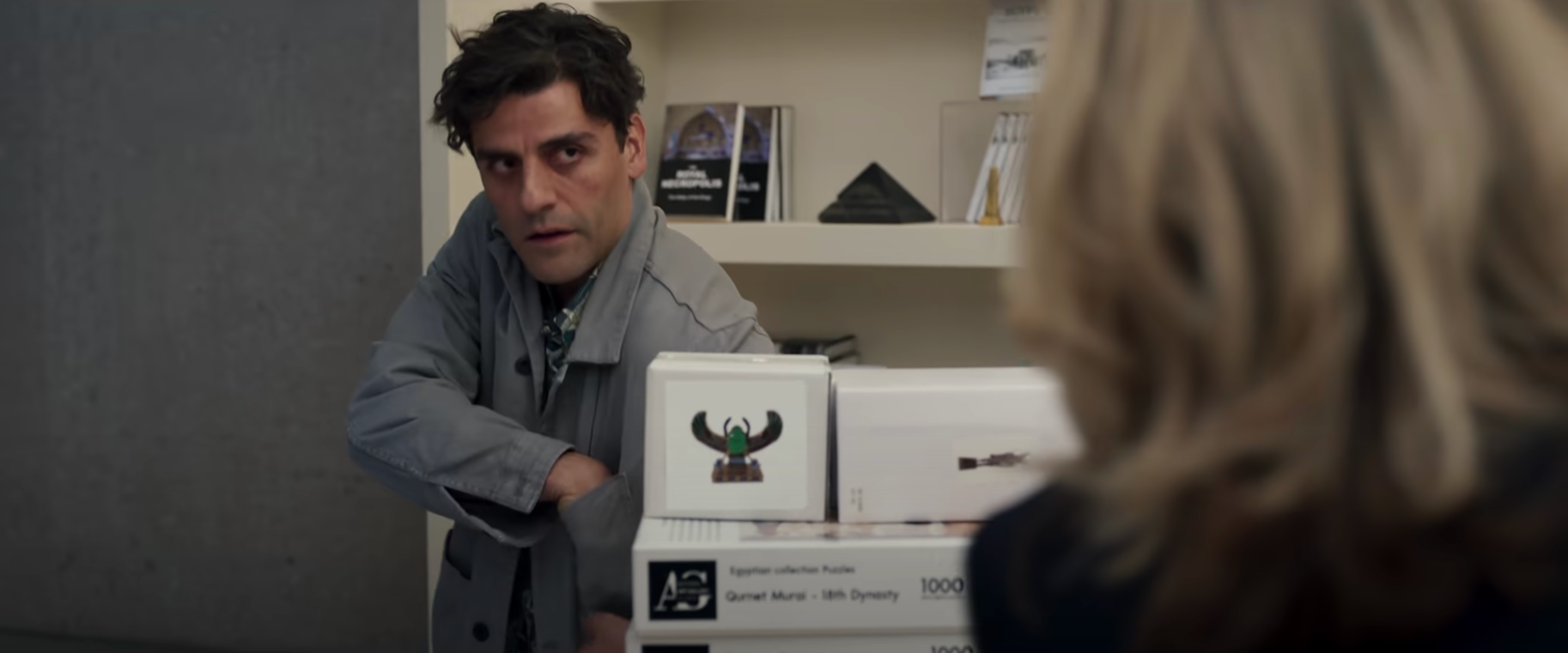 Article continues below advertisement
In the comics, Arthur is obsessed with "pain theory," and is even on his way to winning a Nobel Prize for his scientific discoveries in the field. However, Dr. Victoria Grail is suspicious of his research and discovers that Arthur was continuing experiments and research from Auschwitz-Birkenau, the concentration camp. In some ways, this ties Arthur to other notable Marvel villains, such as Arnim Zola and the Red Skull.
However, Arthur's fascination with pain (likely due to his own chronic pain) also leads him to an obsession with Steven, who in the comic books, has a very high threshold for pain. Steven also has dissociative personality disorder, so it's very plausible that Arthur may want to study Steven. Could Arthur be the force that unleashes the Moon Knight?
We'll learn at least some answers to these questions on March 30, when the first episode of Moon Knight is released on Disney Plus.