'Star Wars Jedi: Survivor' Review — So Much More Than Another 'Star Wars' Story
'Star Wars Jedi: Survivor' offers a much more immersive narrative in Cal Kestis's journey, providing hours of entertainment no matter your playstyle.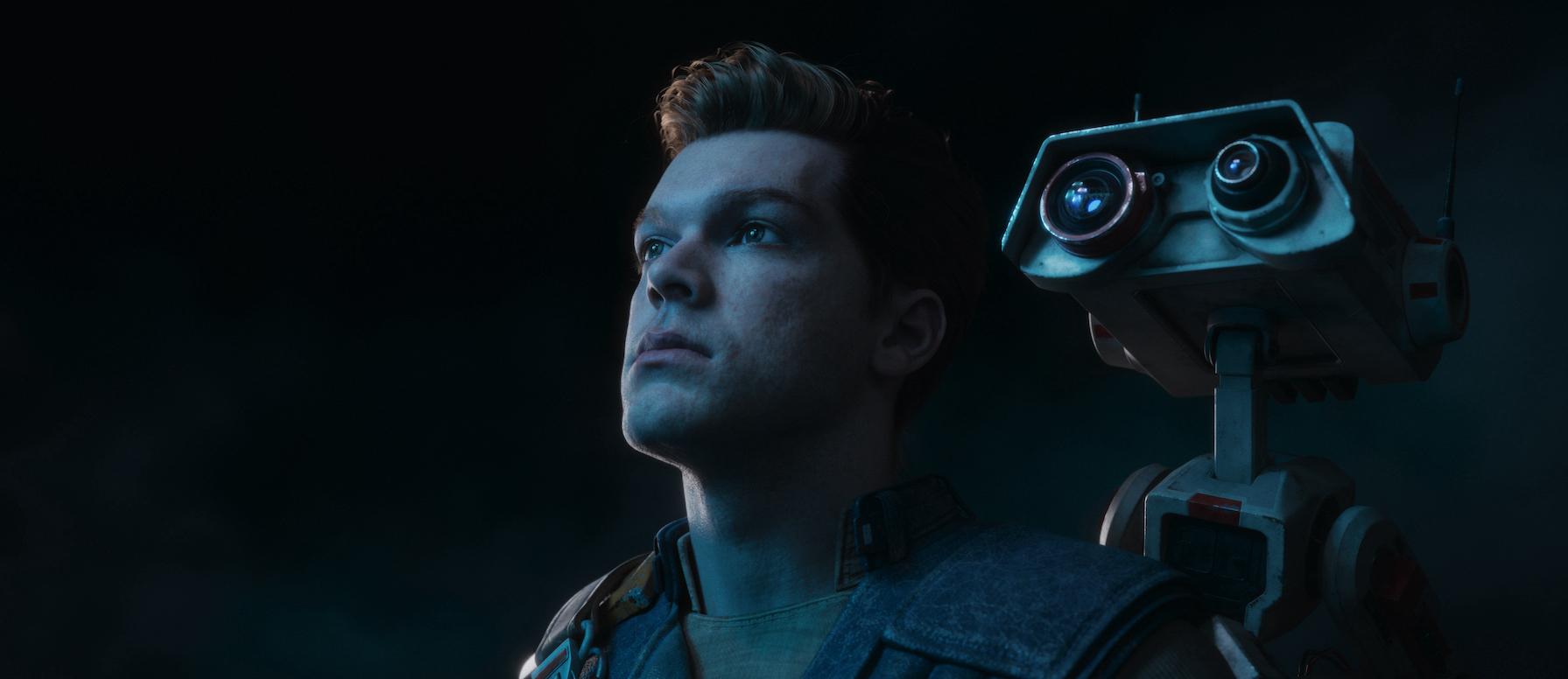 At its core, the new Star Wars Jedi: Survivor is another story following Cal Kestis's quest to restore the Jedi Order, offering an immersive experience into Cal's corner of the galaxy. Though the game's narrative is not to be overlooked, the real charm of this sequel is its ability to put the player in an immersive Star Wars experience, giving more than just another title to swing a lightsaber around.
Article continues below advertisement
'Star Wars Jedi: Survivor'
Our Rating
A sequel that offers much more than another compelling narrative in Cal Kestis's story.
Developer: Respawn Entertainment
Publisher: EA
Platforms: PC, PS5, and Xbox Series X/S
Release date: April 28, 2023
Plenty has happened since the final credits rolled on Jedi: Fallen Order, though Jedi: Survivor is not a game that requires much research before diving in. Upon opening the loading screen, you have the option to first review the story in Fallen Order — and the developers have also confirmed that the new game can be played as a standalone, should you choose not to go back and play the first (though you'd be greatly missing out on yet another fantastic Star Wars story).
Article continues below advertisement
Cal starts his new adventure a more experienced Jedi than he was at the end of Fallen Order, carrying over many of his previous lightsaber stances and Force abilities from the first game while throwing a few new ones in to give you plenty to play with. While these combat options once felt plentiful by the end of the first game, they're just the tip of Cal's metaphorical Jedi iceberg.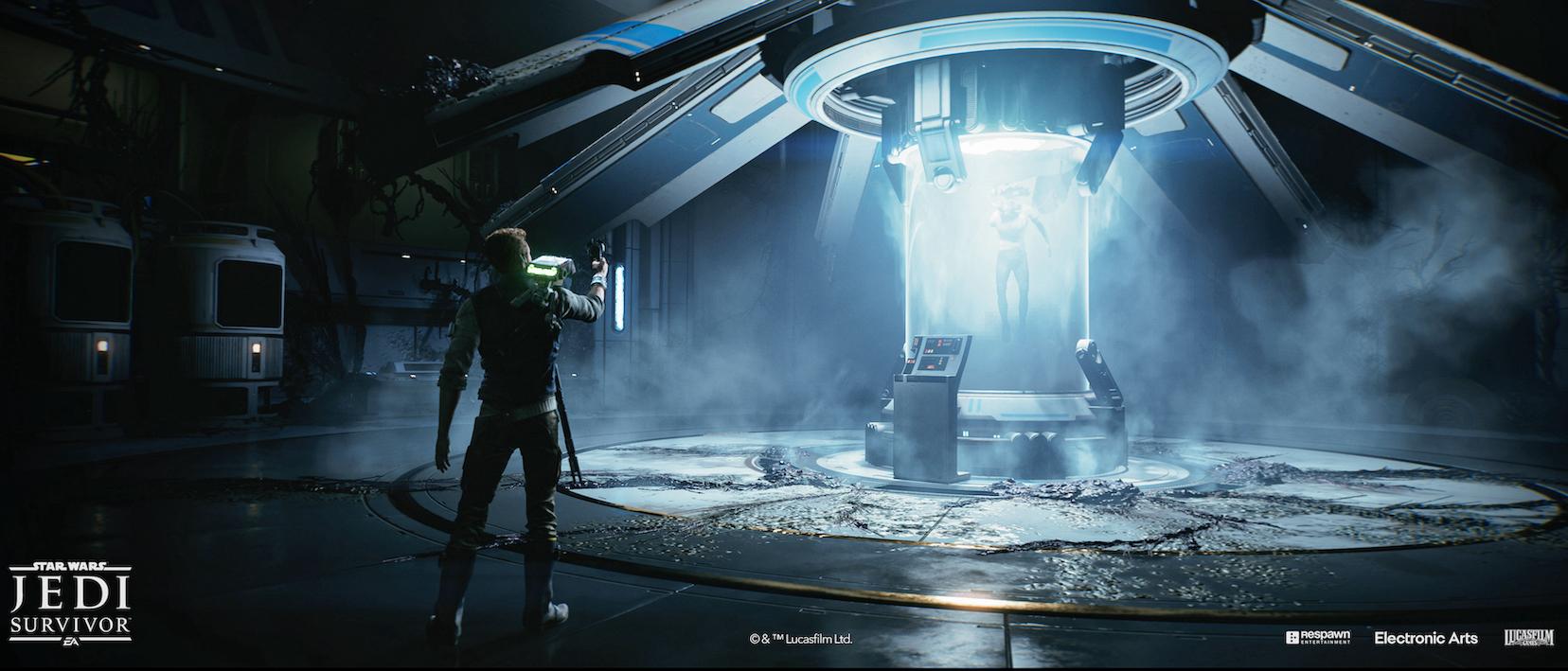 Article continues below advertisement
The parrying mechanics in Jedi: Survivor are smooth, allowing even the most novice of players cheer-worthy combat moments that go beyond button-mashing. Enemies new and old offer worthy challenges to Cal, and in more than one fight it was necessary to rely on Cal's companions (namely Merrin and Bode) to power through to a successful fight.
Throughout the roughly 20-hour storyline, you'll unlock a Jedi mind trick, two more lightsaber stances (the blaster and crossguard), and a litany of sidequests that make the planets really come alive. Even though I attempted to savor everything the devs had to offer, by the time the final credits rolled there were still so many pieces of the game I had yet to explore.
Article continues below advertisement
Koboh acts as a home base for Cal and his crew, and every pit stop on the planet leaves you with hours of content to explore. In between completing the main storyline and various side quests, I found myself spending hours tending to the garden on the rooftop of Pyloon's Saloon, talking with the characters slowly making their home at Rambler's Reach, and watching the fish in the aquarium.
Article continues below advertisement
Where Jedi: Fallen Order was a strictly linear game, leaving little for players to explore outside of the story, there's more incentive than ever to uncover the nooks and crannies in Jedi: Survivor.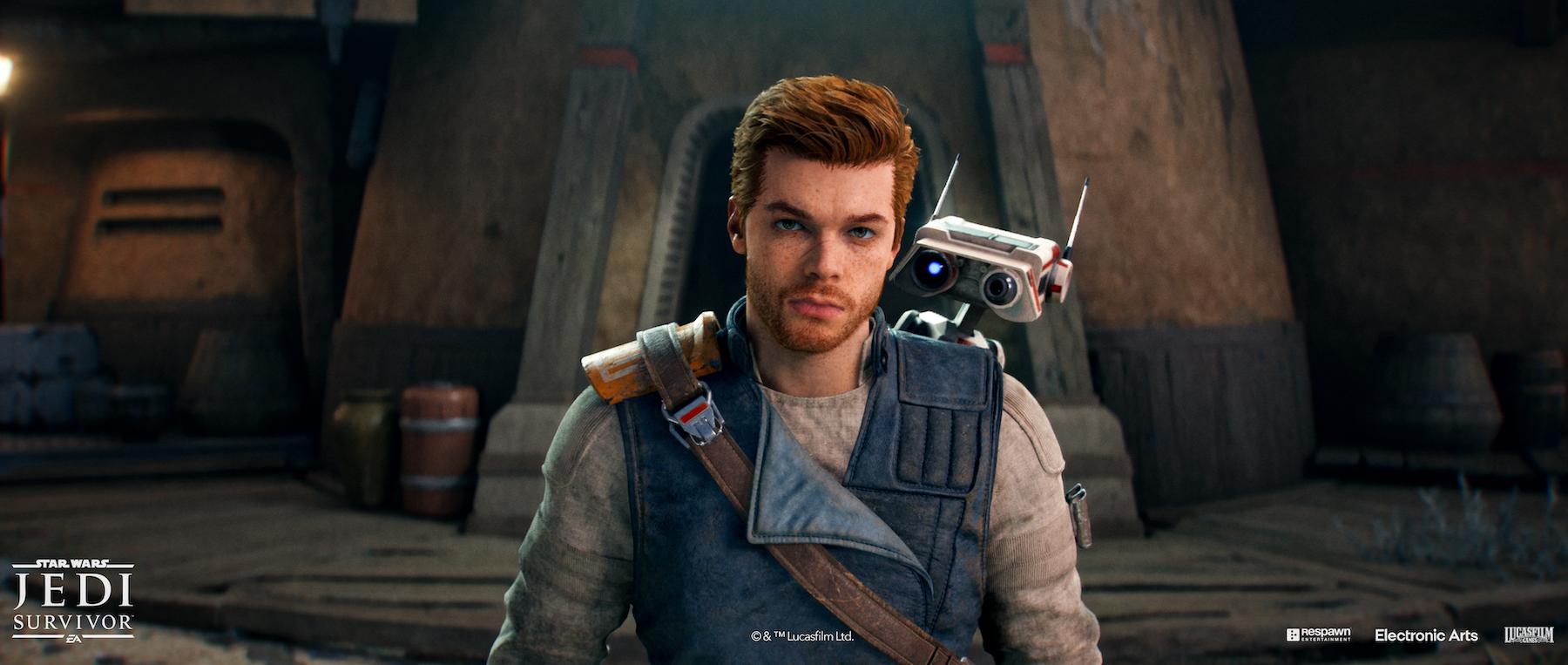 Article continues below advertisement
Scanning enemies makes them available to use when playing Holotactics back at Greez's saloon, motivating players with more than just an in-game achievement to give BD-1 that extra second to fill out your Tactical Guide. The Jedi Chambers present puzzles that force you to use your abilities in creative ways, akin to the shrines in Breath of the Wild.
For those looking for more combat options beyond the grueling mainline bosses, there are legendary adversaries littered throughout the planets and bounty hunters to take down, providing so much side content for a variety of gamers. Even Star Wars buffs who are often attracted to cozier games will find plenty to make them happy by venturing through Jedi: Survivor in story mode.
Article continues below advertisement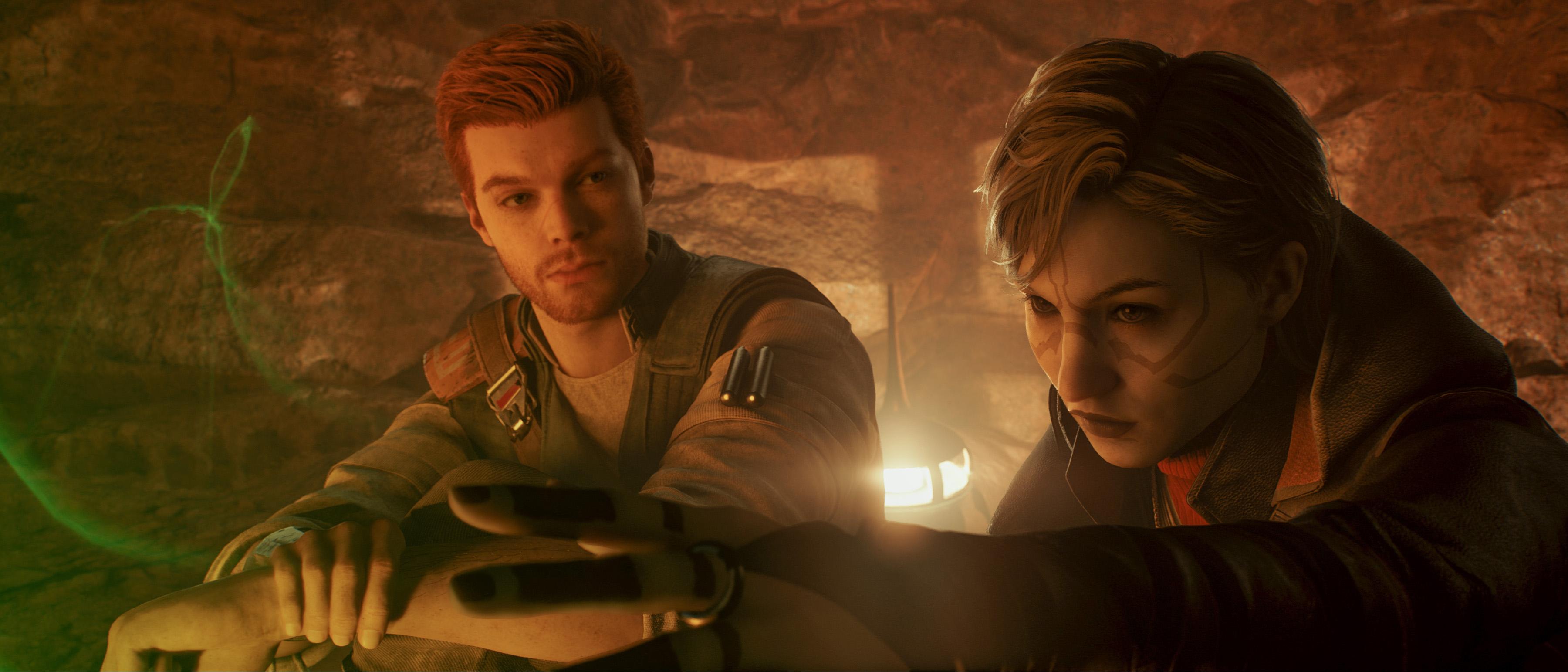 Though one of the more enticing new features is BD-1's ability to scope out locations to scan and tag, highlighting them on the holomap to travel to later, it was often less than helpful. Attempting to mark far-off Force Essences and other points of interest I wanted to explore left me with a marker right where Cal was standing, doing little to help keep track of the various corners worth venturing to.
Article continues below advertisement
The game also had a surprising number of early glitches. Even in the portion of Jedi: Survivor that was available during the preview, gameplay and cutscenes were marred by distracting performance issues. These glitches ranged from small blips, like Cal's hand phasing into an object he was holding, to bigger issues, like an enemy completely disappearing during close-up lightsaber-crossing battle scenes, leaving the hero sparring with empty air.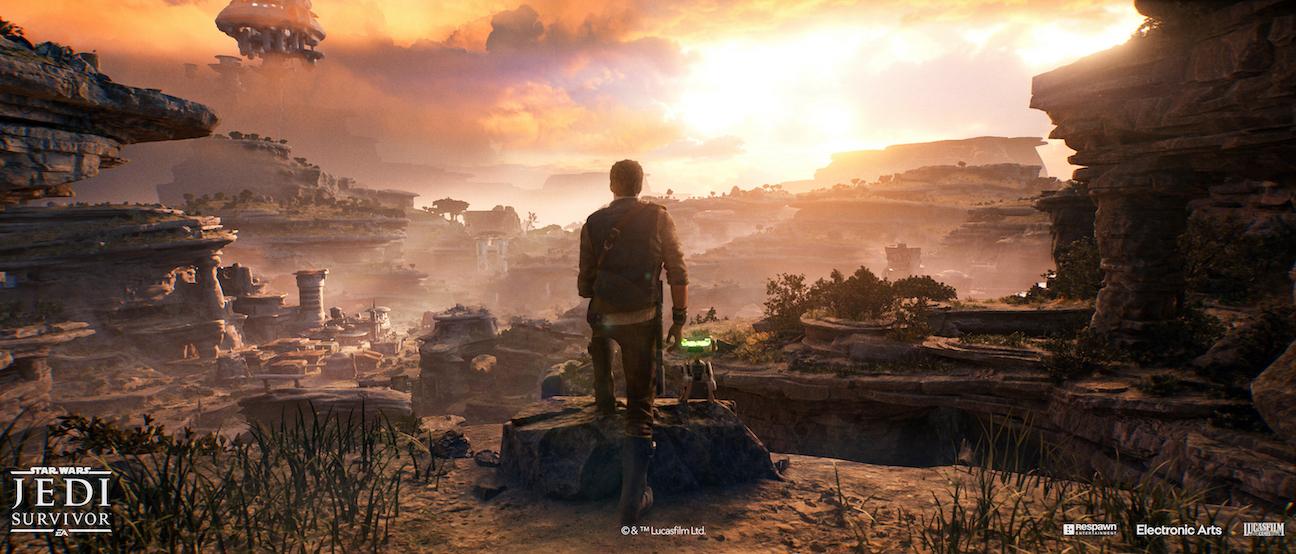 Article continues below advertisement
While the glitches rarely affected the actual gameplay, they were a prominent part of my experience with Jedi: Survivor and took attention away from the best parts of the title. This is nothing that can't be solved with a couple of patches, though may trip some up on launch.
At the end of it all, Jedi: Survivor is a game that offers more than just another narrative added to the ever-expanding Star Wars lore. Those looking for another adventure in Cal Kestis's journey will find a heart-wrenching tale about grappling with the darkest parts of yourself while searching for home in unexpected places. Even those not personally connected to the Star Wars lore will enjoy this thrilling and tear-jerking tale, making a home for themselves on Koboh along the way.