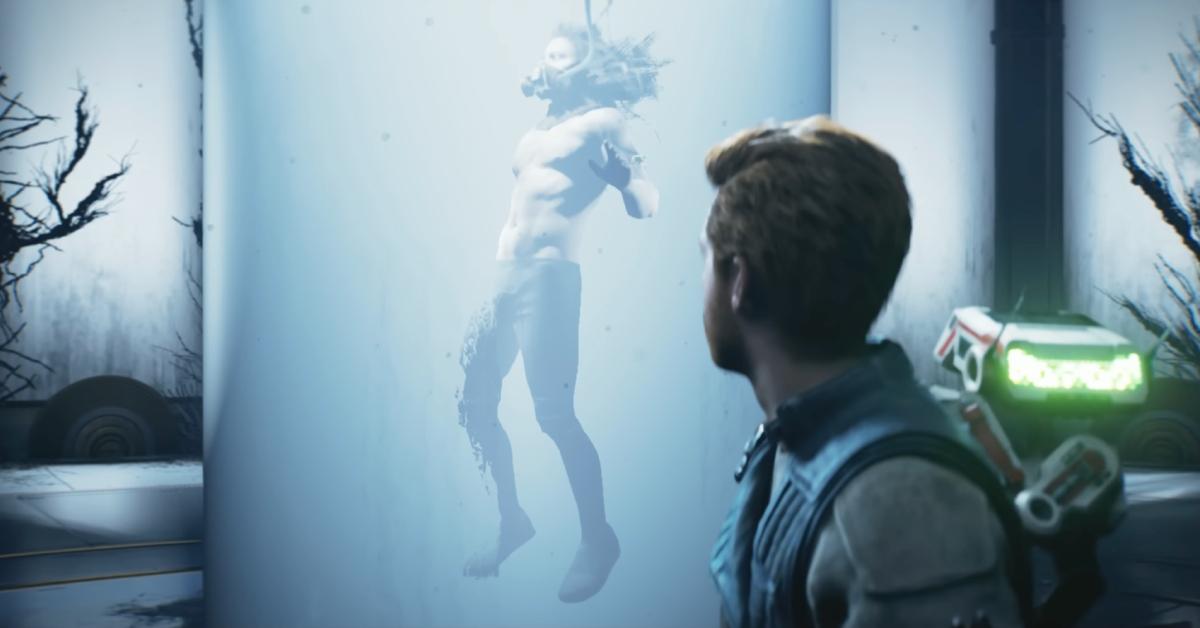 'Star Wars Jedi: Survivor' Gameplay Footage Teases Who's in the Bacta Tank
After being unveiled at Star Wars Celebration earlier this year, the official gameplay trailer for Star Wars Jedi: Survivor — the highly anticipated sequel to Respawn Entertainment's critically acclaimed Star Wars Jedi: Fallen Order — debuted during the 2022 Game Awards, and boy, does it look exciting.
Article continues below advertisement
The footage reveals a much older Cal Kestis, now sporting facial hair and showing off his powerful abilities. A few new faces also appear in the two-minute clip, including a bulky alien in full armor and a mysterious figure in a bacta tank. We already know that the former will be one of Cal's enemies, but what about the person in the bacta tank? Who is it? Let's investigate.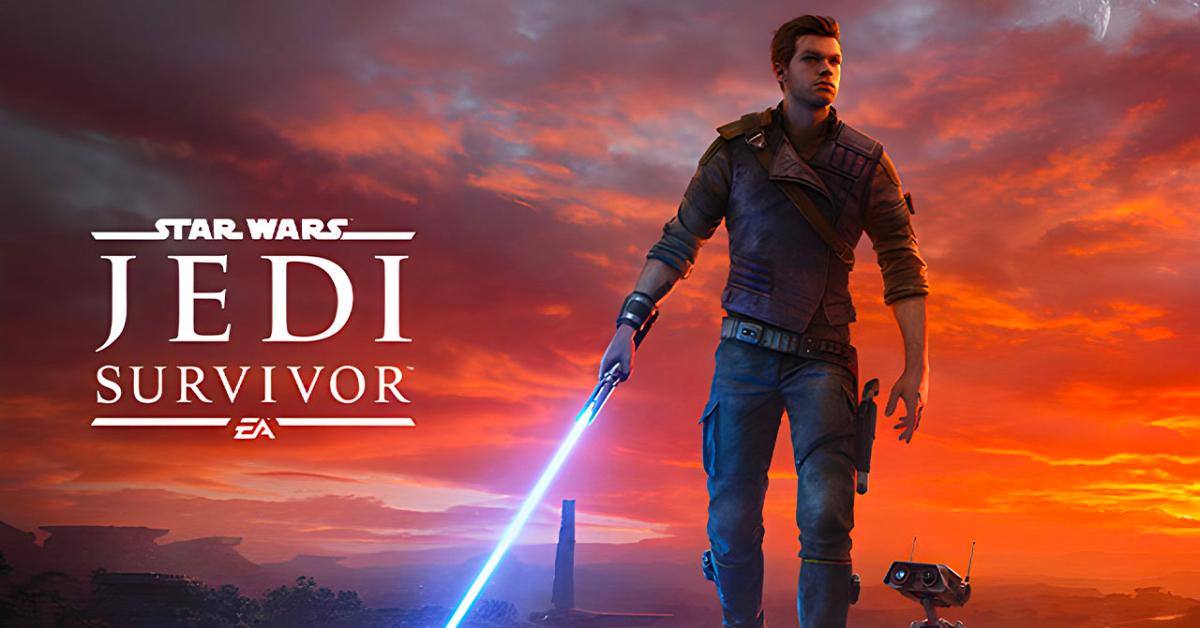 Article continues below advertisement
Who is in the bacta tank in 'Star Wars Jedi: Survivor'?
Since the first time we spotted the mysterious person in the bacta tank, we couldn't help but think: Who the hell is this guy? Many fans initially theorized it could be Starkiller, the protagonist of Star Wars: The Force Unleashed, while others suggested it's a new character. And now, based on the gameplay footage, we are willing to bet that this is an entirely new character in the franchise.
Speaking of the gameplay footage, viewers learn that this new character only has one arm — what happened? We're not sure yet, but based on his very brief speech at the start of the trailer, it appears he was betrayed by someone he trusted and imprisoned in a bacta tank. OK, is there possibly another Jedi on our hands? Only time will tell.
Article continues below advertisement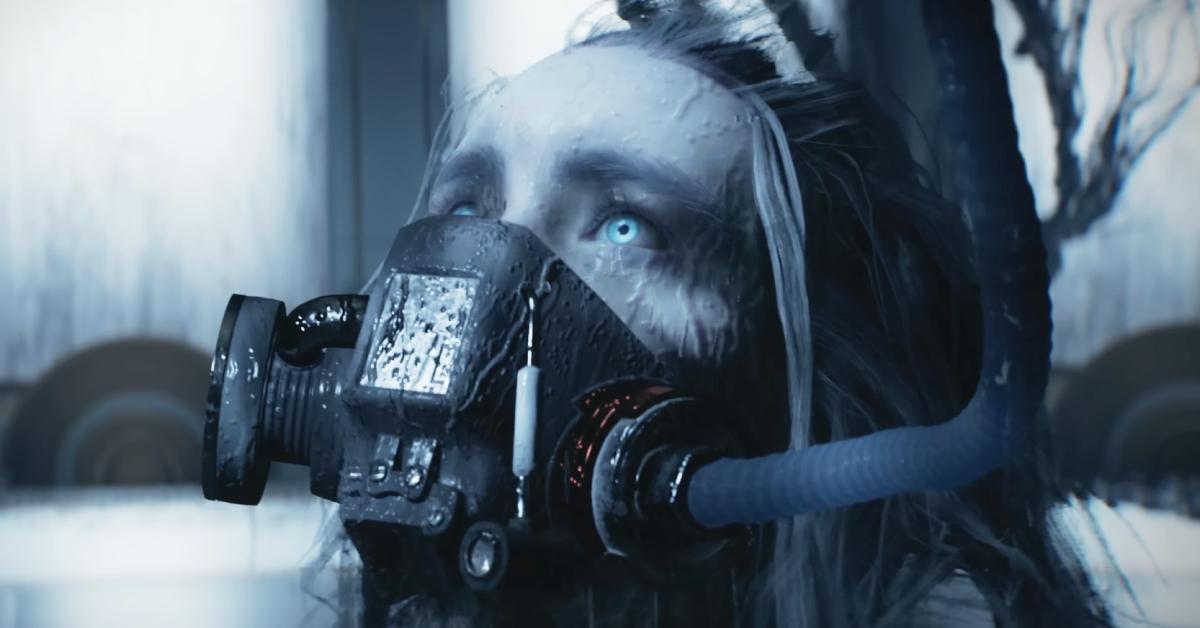 Although we don't know who this character is and how they'll fit into the story, we most certainly know who's providing the voice and motion capture — Cody Fern. There's no denying that's his voice at the beginning of the trailer, and the character also looks suspiciously like the 34-year-old Australian actor.
Article continues below advertisement
For those unaware, Cody made his feature film debut in 2017's The Tribes of Palos Verdes. Since then, he's mainly taken his talents to the small screen and appeared in a number of Ryan Murphy projects, including The Assassination of Gianni Versace: American Crime Story and American Horror Story. He can next be seen in the upcoming film Fairyland.
Cameron Monaghan revealed 'Jedi: Survivor' is "really ambitious."
Following the debut of the new trailer for Star Wars Jedi: Survivor, actor Cameron Monaghan — who provides voice and motion capture for Cal Kestis — spoke with StarWars.com about his return to the franchise. Regarding the trailer, he says the footage represents the game experience.
Article continues below advertisement
"I think it's a great introduction into the scope and the size of this new game," Cameron explained. "This game is really ambitious in how much it is furthering and progressing not only the gameplay elements from Jedi: Fallen Order, but also furthering the story and the characters as well. ... We're starting to see hints as to where that's going to branch off and what options you're going to be given as a player."
However, he quickly noted that the trailer is simply a small preview of what's to come. "As much as the trailer does reveal some really cool and exciting things, it doesn't give away the whole gist of what we're going for with this one," he said. "I think people are going to be really pleasantly surprised by just how this game progresses and where it goes as you get deeper into it."
Star Wars Jedi: Survivor launches March 17, 2023, on PlayStation 5, Xbox Series X|S, and Windows PC.