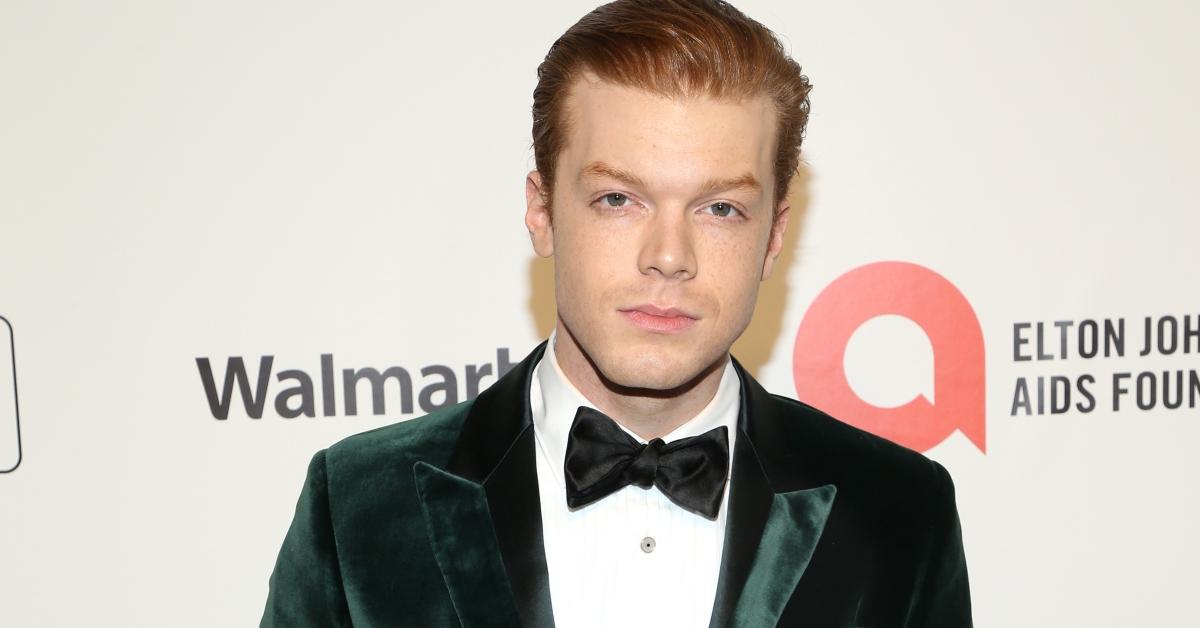 Cameron Monaghan Plays an Openly Gay Man on 'Shameless,' but Is He IRL?
Is Ian from 'Shameless' gay in real life? Actor Cameron Monaghan obtained unmatched popularity with his portrayal of Ian, who came out in Season 1.
Actor Cameron Monaghan joined the cast of Shameless in 2011. On the show, he plays Ian, the third oldest Gallagher sibling whose struggles to come out as gay was captured on Season 1.
Cameron's exceptional portrayal of the character has long resonated with fans, many of whom are particularly fond of how the show depicted the evolution of Ian's relationship with Mickey (Noel Fisher). But so, what's there to know about Cameron's dating history? Is the actor dating men or women in real life?
Article continues below advertisement
On 'Shameless,' Cameron Monaghan plays Ian, a character who came out as gay in Season 1.
Over the past seasons, we've watched how Cameron's on-screen character, Ian, and his partner, Mickey, have tried to combat repression and societal stigma to build a better relationship. The actor might be playing a gay character on the show, but he mainly dated women in the past.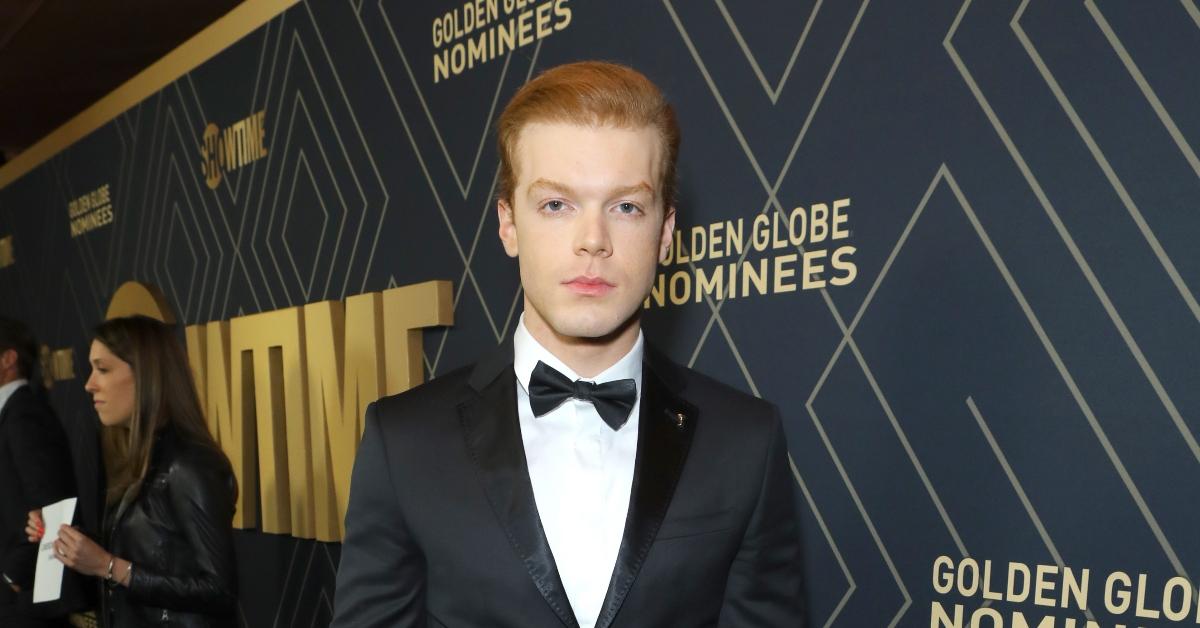 Article continues below advertisement
Cameron talked about the differences between his personal life and the world inhabited by his on-screen character on several occasions. As he explained in a 2011 interview with Vanity Fair, he likes Ian because he defies prevalent stereotypes.
"He's the anti-stereotype. He never does anything that's stereotypically perceived as 'gay.' He's tough, he's street smart, and he's pretty much unlike any gay teenager on television right now," Cameron told Vanity Fair.
Article continues below advertisement
"I'm not gay myself, but it's a role I'm very happy to play. I'm always happy to support the gay community. Ian's a really fantastic part. A non-stereotypical part. And I think a lot of teens — and a lot of gay teens, especially — will really relate to the role," Cameron added.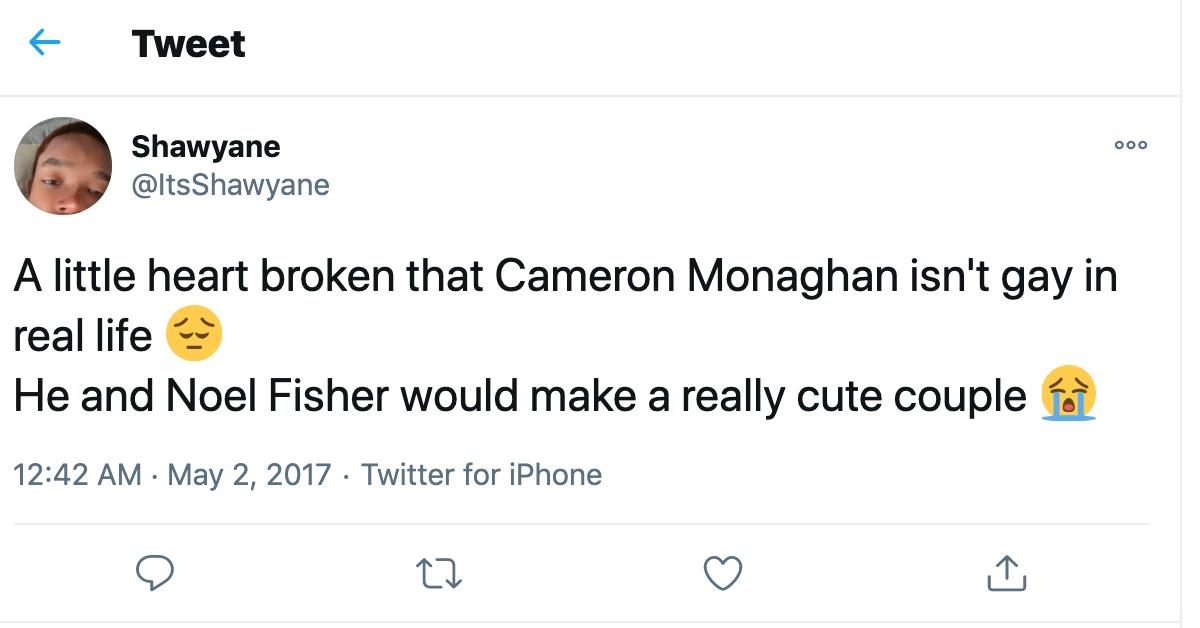 Article continues below advertisement
Before joining the cast of 'Shameless,' Cameron appeared on shows like 'Gotham.'
Cameron started modeling at age 3, and he has been working as an actor ever since he turned 7 years old.
Some of his first gigs include The Wishing Stone, in which he played Alex, and a TV movie titled The Music Man, in which he portrayed Winthrop Paroo. Cameron had his first real breakthrough with Chad's role on Malcolm in the Middle.
In the past few years, the star has appeared on fan-favorite shows like Gotham and Mercy Street, along with movies like The Giver.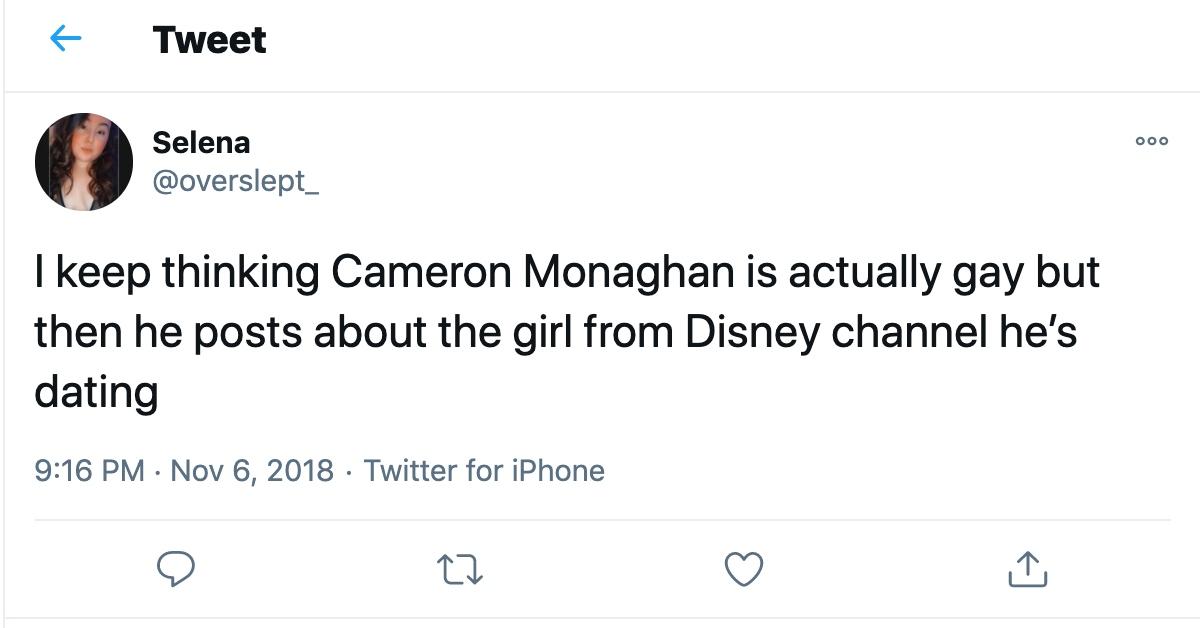 Article continues below advertisement
Cameron announced his split from ex-girlfriend Peyton List in January 2019.
Cameron started dating model and actress Sadie Newman in 2015. He was in a relationship with Ruby Modine, one of his co-stars on Shameless, between October 2016 and March 2017.
He first met Peyton List on the set of an indie-drama titled Anthem of a Teenage Prophet. They started dating in 2017, and they stayed together for more than a year.
Unfortunately for fans, they maintained a low profile throughout their relationship, barely ever sharing details about their private life with the media.
Cameron and Peyton announced that they broke up in January 2019, with most sources stating that they split up during the holidays. Some fans believe that Cameron might be dating a model named Lauren Searle.
Catch new episodes of Shameless every Sunday at 9 p.m. EST on Showtime.