The Greatest 'Star Wars' Game Ever Made Is Going to Get a Remake
'Star Wars' fans are absolutely stoked for the KOTOR remake, but a lot of people are wondering why it's a Playstation exclusive.
When Microsoft's Xbox first debuted, there was only really one title that the console had, and that was Halo. As far as launch titles and exclusive intellectual gaming properties go, that was pretty darn good. But as the years progressed, Xbox managed to secure some more really dope exclusive titles, like Star Wars: Knights of the Old Republic. This is why fans are stoked about the KOTOR remake.
Article continues below advertisement
Oddly enough though, the 'Star Wars: KOTOR' remake will be a PC and PS5 exclusive.
Lucasfilm Games made a ton of Star Wars fans very happy when they announced they'd be working with Aspyr to remake the title that gave the Xbox its first truly great exclusive role-playing game. Yes, I know, you probably really liked Fable, but the game wasn't as widely beloved by critics and gamers as KOTOR was.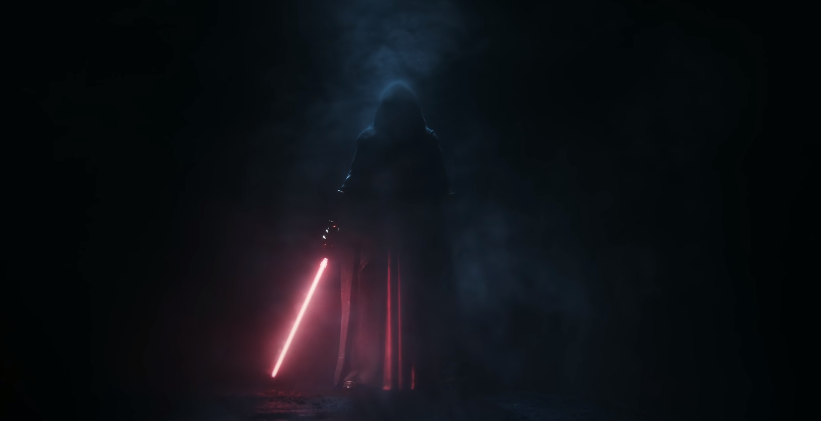 Article continues below advertisement
Whenever it comes to licensed products, they usually are a mixed bag, especially with an IP as enticing as Star Wars. Prior to the release of KOTOR, there was no dearth of titles set in the galaxy a long time ago and far, far away, but finding a good one was pretty difficult. Star Wars: Demolition sucked, and Xbox's Obi-Wan title was also a massive letdown.
Flight of the Falcon was hot garbage, and the PS fighting game Masters of Teras Kasi only sold because it featured Star Wars characters and compared to the litany of stellar 3D fighters on the platform, it was a resounding failure.
Article continues below advertisement
The games that were good, like Rogue Squadron, were satisfying, but they also didn't address a gaping niche that fans of the Force really wanted: an immersive role-playing experience set in the rich fictional universe started by George Lucas.
KOTOR more than satisfied that itch and delivered in spades. Based on a combat system that was derivative of Dungeons and Dragons combat rules, players were able to completely customize their character and choose their path toward light and dark. Heck, you could play through the entire game being a Jedi who used dual-laser guns, and that was totally cool.
Article continues below advertisement
Not only could you customize your characters with different jobs, ranks, skills, and abilities, but the story was incredible as well. With an amazing, emotionally-earned twist at the end, coupled with a cast of memorable characters and different worlds that featured tons of side quests to keep gamers occupied for multiple playthroughs, KOTOR was truly the first great Star Wars game to be made.
Article continues below advertisement
And now the 'KOTOR' remake will allow players to experience an updated version of the classic game.
The trailer for the title doesn't give many details about the release date of the game and pre-orders for it haven't come out yet, but Lucasfilm Games' Orion Kellogg and Aspyr's Ryan Treadwell are very excited about the work they've been putting into the revamped game.
Article continues below advertisement
Aspyr is no stranger to remaking popular Star Wars games. They've handled Jedi Knight II: Jedi Outcast and Jedi Knight: Jedi Academy, not to mention the ridiculously popular Sid Meier's Civilization VI.
Kellogg told StarWars.com, "We know that KOTOR is one of the most beloved Star Wars stories ever told. We really appreciate the stature it has with all of the fans out there. As hardware advances and as our game-making prowess advances and as storytelling [techniques] advance, what better time to allow players to re-experience this great story with all of those lessons learned, and bring it back to modern platforms using modern methods?"
Article continues below advertisement
He continued, "That's something I've wanted to do personally for a very long time, and I think everybody involved with Star Wars games has wanted to do for a very long time."
Are you excited to finally play it when it drops? Or were you hoping it'd be an Xbox exclusive?