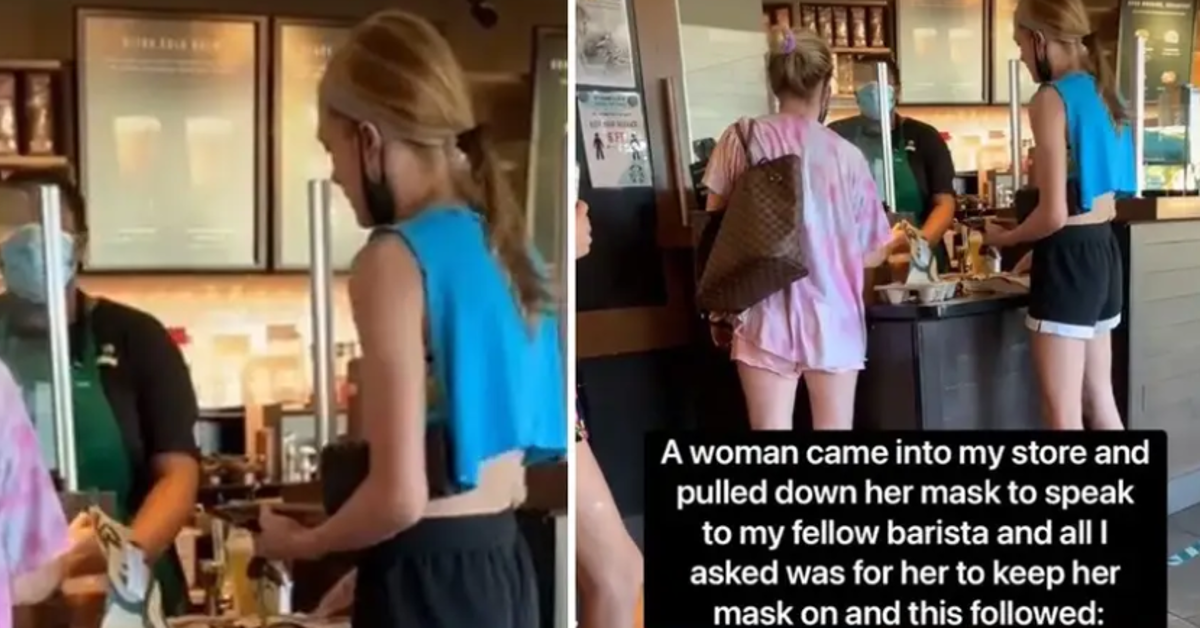 Starbucks Customer Blames Black Lives Matter Movement for Having to Wear a Mask
A Starbucks customer somehow thinks that the Black Lives Matter Movement is to blame for the company's policy on mask-wearing.
Dealing with psychotic customers is pretty much par the course whenever you're working in the food service industry. For some reason whenever it comes to meals and beverages, people allow whatever crumminess they're feeling in their every day lives to manifest themselves in front of employees who just want to help get their order right and go about their merry days.
Article continues below advertisement
Sure, it seems like a nasty bullying tactic to go and subject someone who's working in an already stressful environment to even more pressure because you decided you wanted to throw a tantrum in the middle of a coffee franchise, but that's exactly what happened to a barista working at a San Diego, Cali. Starbucks location.
Here's the thing about mask-wearing, whether or not you believe that the COVID-19 pandemic is as serious as the CDC and other global medical bodies are saying it is, there are still mandates put in place by state governments that dictate how one should conduct themselves when going out in public in the presence of other people. Then there are private companies, like Starbucks, that have their own stipulations put in place.
Article continues below advertisement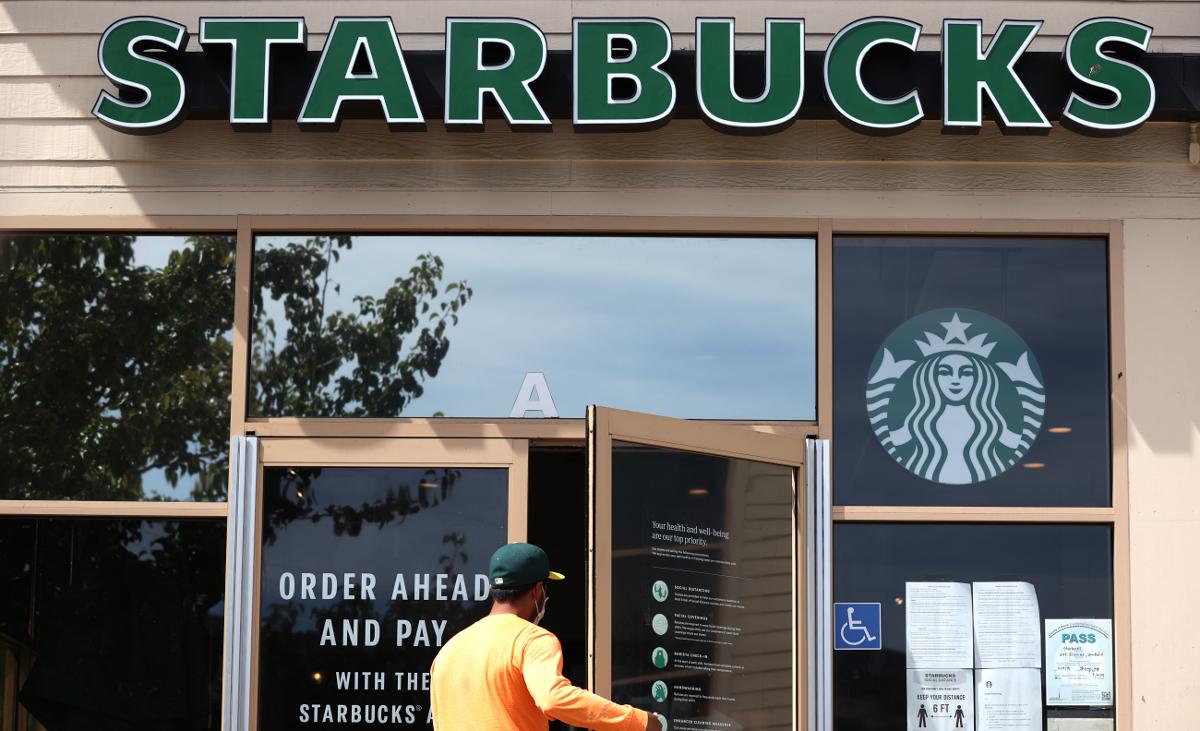 I don't like wearing a mask when I'm working out in a gym, and if I don't feel working out with one on, I'll either do an exercise routine in the comfort of my own home or go for a run outdoors where I'm not required to wear one. But the health club that I signed up for requires I wear one, so I put it on, because those are the rules. Same goes for the 7-11 I go to when I sneak away to get some late night taquitos because I'm addicted to edible garbage.
Article continues below advertisement
Starbucks has implemented a strict mask-wearing policy in its stores, and expects customers to adhere to them, but some people decide that the hill they want to do on is giving a food service employee flak for just doing their job. Which is exactly what happened when 20-year-old Alex Beckom asked a customer to put her mask on while in the store.
Article continues below advertisement
A co-worker of Alex's said that the customer had walked into the Starbucks wearing a mask, but then removed it when she was about to order. After being asked to put it back on, Alex was told by the customer that she "had an exception."
In the video, it looks like Beckom is indeed following the de-escalation techniques as per Starbucks' official policy.
Beckom can be heard telling the woman, "Next time when you come in I'm going to need you to keep your mask on."
The customer then responded by saying, "I'm not going to listen to anything you say when you talk to me like that."
This is when things take a turn for the racial/political. The customer, who is a white woman, says to Beckom, who is Black, "You're discriminating against me because I'm a Trump supporter."
Article continues below advertisement
She then followed up her comment by saying, "F--- Black Lives Matter." She then asked for a straw and three sugar packets and Beckom complied, handing her what she asked for. Beckom maintains her composure in the video and reminds the woman that next time she walks into the store she'll need to wear a mask, the customer began calling COVID-19 "a hoax" before saying, "This is America and I don't have to do what you say."
Article continues below advertisement
As she's leaving the store she says, "Trump 2020," and then exits...but then returns to scream, "F--- Black Lives Matter," yet again.
Beckom had a copy of the video that she then uploaded to TikTok and it's garnered a ton of views and nearly 19,000 comments, with many folks expressing outrage over the incident.
And while there were a ton of people abhorred by the customer's treatment of Beckom, the San Diego Sheriff's Department says she committed no crime.
Article continues below advertisement
In an interview with CNN, a department spokesperson said, "It's frustrating and ugly to watch, but simply yelling f--- BLM —unfortunately, there's no penal code violation for that."
Beckom has stated that she's not considering pressing charges against the customer, either. Starbucks commented to CNN and on Facebook that it would be "providing support to our partner who demonstrated tremendous composure during a very difficult interaction."
Beckom isn't the first Barista who's been on the receiving end of a freak-out because a customer was asked to abide by store policy. In an interview with Business Insider, she said, "Masks should have never been politicized. It's about respecting and protecting those around you. Masks do help limit the spread disease, and in times like these, it's so important to try to help the health of others."
Article continues below advertisement
She continued by saying, "Honestly the only thing I really have to say is please go vote, especially if you are apart of Gen Z or are a Millennial. Your vote matters, and the election results lays in our hands."