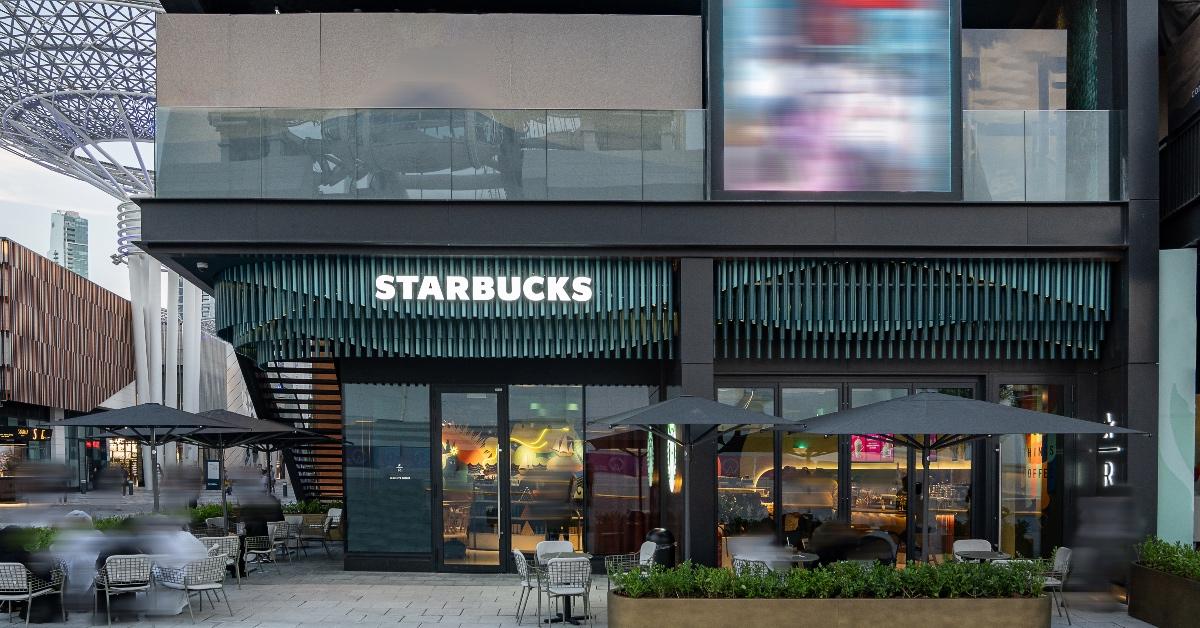 5 Starbucks Stores Around the World That Are Worth Booking an Entire Vacation to Visit
Unique Starbucks stores around the world: These Starbucks stores prove there's nothing mundane about getting ahold of a much-needed cup of joe.
Whether your summer vacation plans involve soaking up the sun on the pristine beaches of Bali, Indonesia, or taking strolls around the many cultural landmarks New York has on offer, one thing is certain: you will need refreshments. Eager explorers across the globe have to face a conundrum: devising healthy, budget-appropriate meal options that don't break the bank and can easily be accessed in their chosen holiday destination. That's where Starbucks enters the picture.
Article continues below advertisement
An episode of 'And Just Like That...' was filmed on the corner of Spring and Crosby Street, New York — in this Starbucks.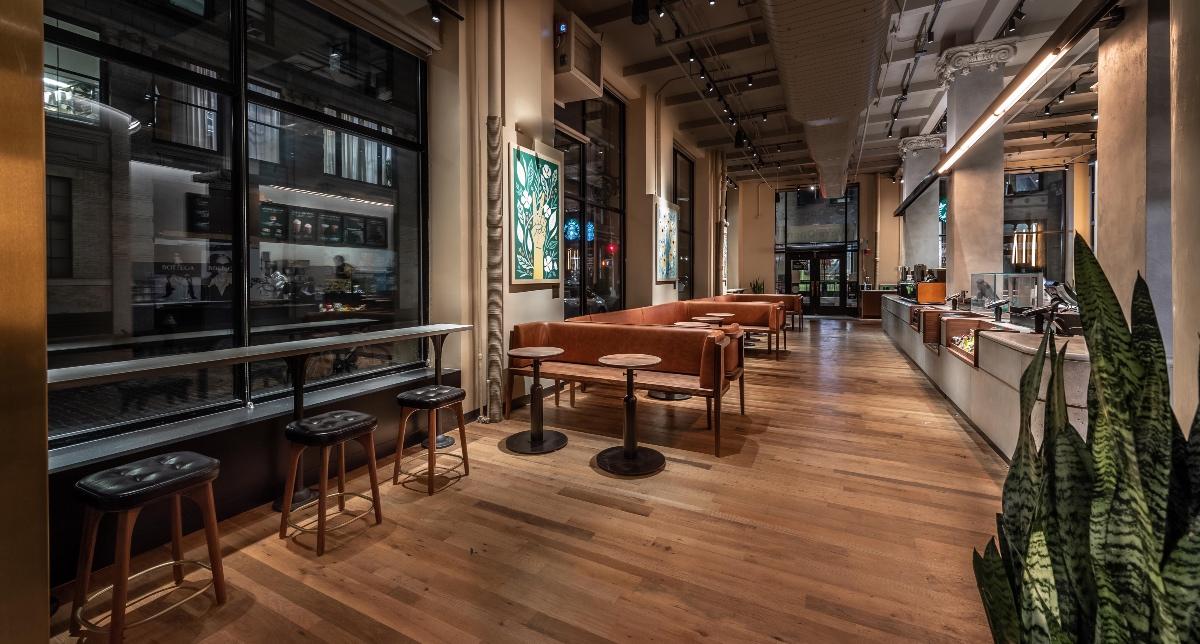 The latest Sex and the City spin-off starring Sarah Jessica Parker, Cynthia Nixon, Kristin Davis, and others in the lead roles was filmed in New York ilocations like the Studio Cafe at the Whitney and Sant Ambroeus, a hip eatery offering French bistro staples and far beyond.
Faithful to the spirit of Season 4, Episode 13 of Sex and the City — in which Carrie seeks respite in a Starbucks following a vehement fight with her then-boyfriend, Aidan (John Corbett) — Season 1, Episode 3 of And Just Like That... transports viewers to a busy Starbucks, as well. Filmed in the branch located on the corner of Spring and Crosby Street in SoHo, New York, select scenes of the episode double as a love letter to industrial interior design.
Article continues below advertisement
The Starbucks Reserve Roastery in Milan is located just a stone's throw away from the Duomo di Milano.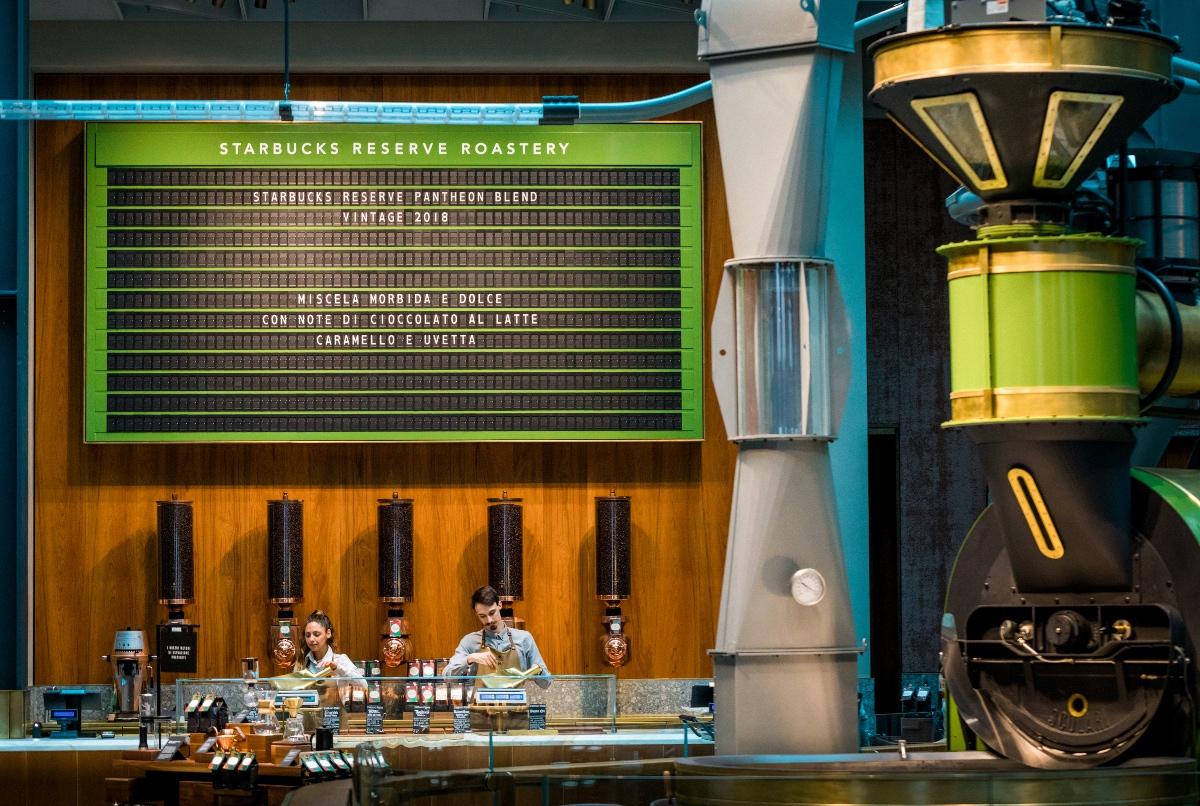 Traveling around Lombardy, Italy involves a robust intellectual and physical workout. Take Milan, which features tens of museums, galleries, churches, and cathedrals — leaving even the most head-strong of sightseers in an unshakable state of analysis paralysis. Fortunately, the Starbucks Reserve Roastery near the Piazza Cordusio offers a taste of home and a space to kick back and relax for those eager to max out on la dolce vita.
Article continues below advertisement
The Starbucks Reserve Bluewaters Island in Dubai, UAE, boasts a state-of-the-art design and unmatched views.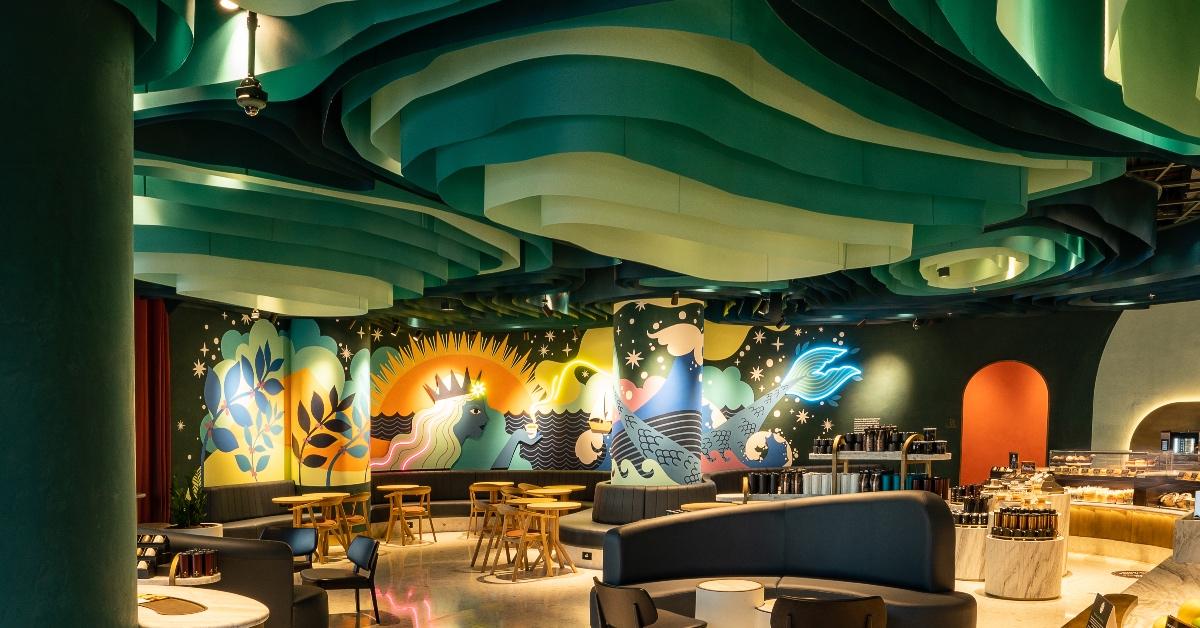 Located close to the Al Rahim Mosque and the Marina Beach in Dubai, UAE, the Starbucks Reserve Bluewaters Island easily beats the competition with its jaw-dropping interior design and clever seating plan. The 1000th store in the Middle East and North Africa region, Starbucks Reserve Bluewaters Island is an exceptional place for travelers eager to quench their thirst with summery drinks like the Lemon Mint Breeze or a Matcha Frappuccino.
Article continues below advertisement
The Nile City Boat Starbucks in Egypt boasts a beautiful design and views of the 6 October Bridge.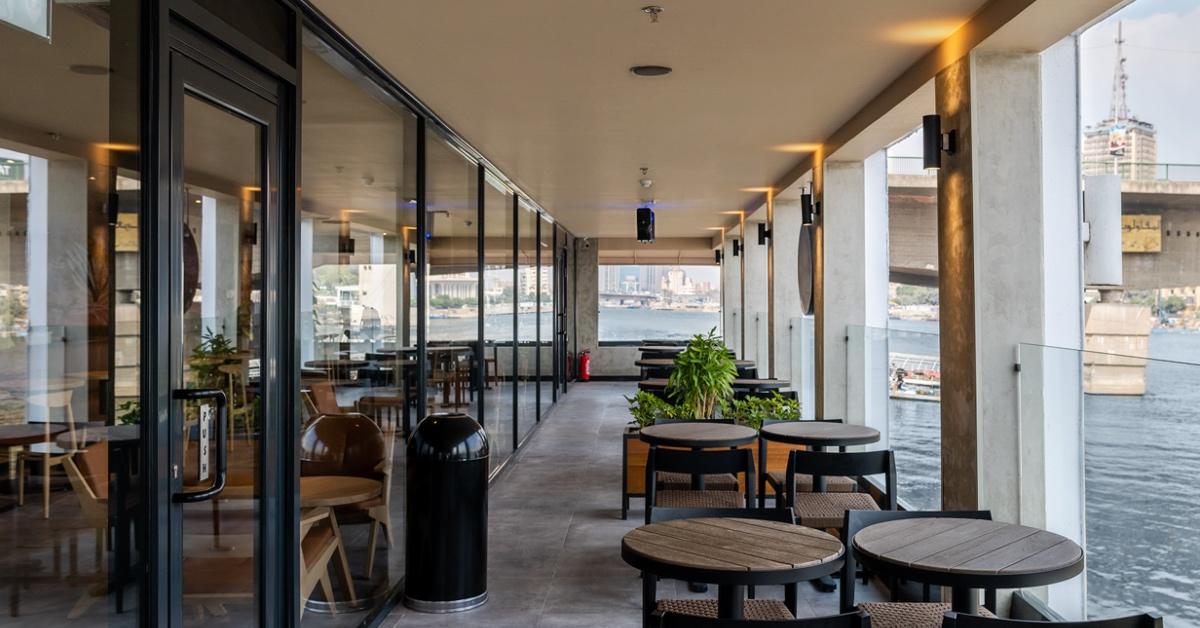 Located near the downtown area of Cairo, the Nile City Boat Starbucks is bound to attract dehydrated travelers with its ample seating space, slick, modern-feeling, airy interior design, and unmatched river views. Here, you get to sip your drink of choice — such as the bright magenta Dragon Drink and the Kiwi Starfruit Starbucks Refreshers Iced Beverage — while enjoying the balmy breeze coming from the River Nile.
Article continues below advertisement
The Panamericana Sur store in Lima, Peru is a sight to behold — and it serves quality drinks and food.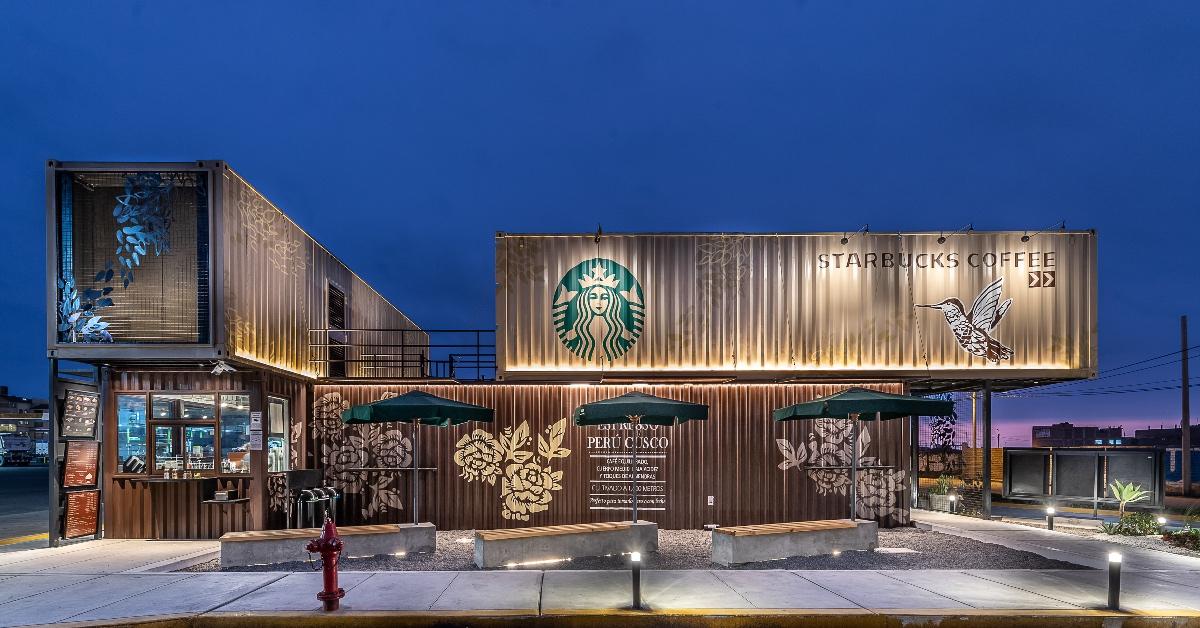 Globetrotters heading to Lima, Peru will want to take note of the Panamericana Sur Starbucks located a short drive away from the breath-taking beaches of the Peruvian capital. What makes this branch special is its exterior — which was made using recycled shipping containers.