Who Does 'Sex and the City' Icon Kim Cattrall Play in Peacock's 'Queer as Folk' Reboot?
Peacock's 'Queer as Folk' reboot officially hit the platform on June 9, 2022. Let's unpack 'Sex and the City' star Kim Cattrall's role in the LGBTQ series.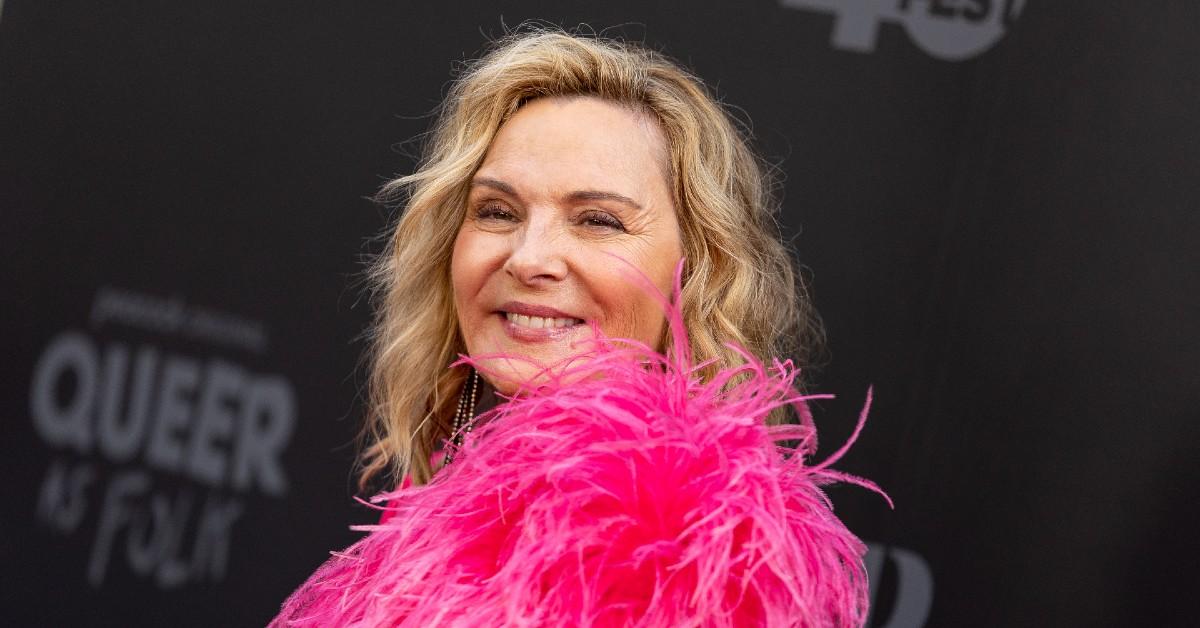 We'll put it simply: Golden Globe winner Kim Cattrall is a gay icon — well, as much as a straight person can be. Her Sex and the City role as blunt, powerful, proudly promiscuous and queer-adjacent feminist icon Samantha Jones is beloved by the LGBTQ community to this day. And though you won't see her in And Just Like That anytime soon (or at all), she joined the beautifully inclusive cast of Peacock's 2022 reboot of Queer as Folk.
Article continues below advertisement
Oscar nominee and fellow gay icon Juliette Lewis (Yellowjackets) joins her in the cast alongside Jesse James Keitel (Big Sky), Fin Argus (Clouds), Devin Way (Grey's Anatomy), Johnny Sibilly (Hacks), and Ryan O'Connell (Special), among others. Inspired by Russell T Davies' trailblazing OG British Queer as Folk from 1999 and its American Showtime remake, Stephen Dunn's 2022 reboot — which features a diverse group of fun-loving queer young people — is set in New Orleans, La.
Kim Cattrall has been posting teasers, trailers, and photos of her and her "Queer as Folk family" on Instagram since November 2021. So, given that she's giddy with excitement over the fresh reboot, who does Kim Cattrall play in Queer as Folk?
Article continues below advertisement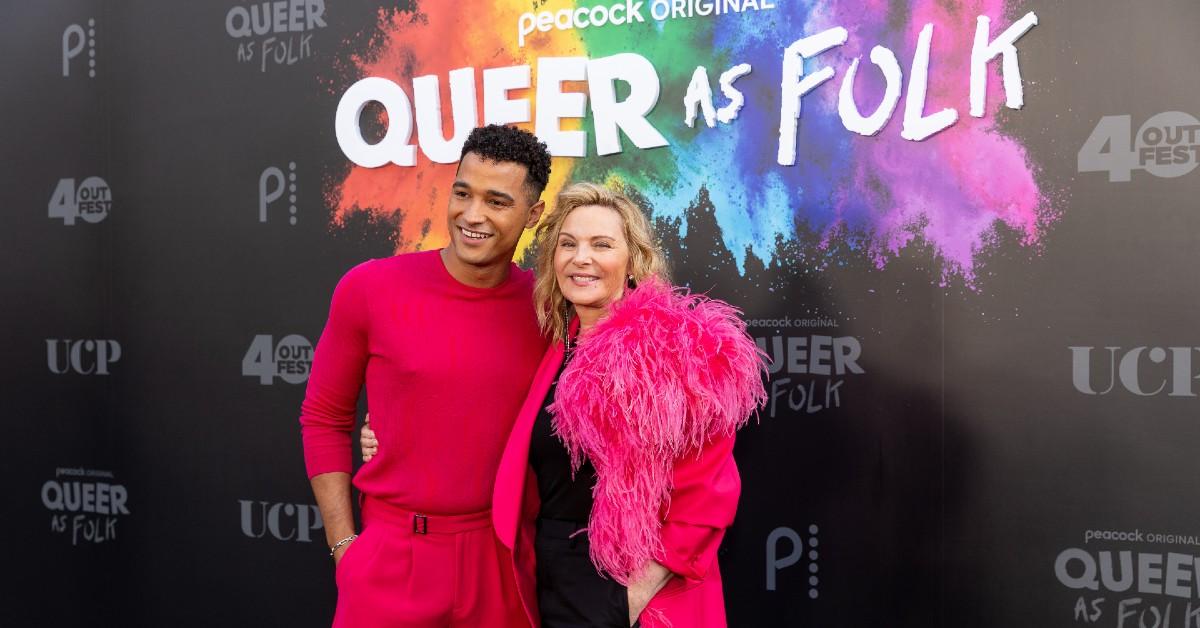 What character does Kim Cattrall play in Peacock's 'Queer as Folk'?
In November 2021, Deadline announced that Kim will play "a martini-soaked, high-society Southern debutant with trailer park roots" in the recurring role. Her character's name is Brenda, and she's the adoptive mother of queer characters Brodie (Devin Way) and Julian (played by Ryan O'Connell).
Oh, and we must tell you the best part: Kim Cattrall took part in the first non-binary love scene of her career for Queer as Folk.
Article continues below advertisement
"I wrote the role only dreaming of being able to cast her," executive producer, writer, and director Stephen Dunn told Attitude of Kim. Though the two previously met at the 2015 premiere of his film Closet Monster, Stephen still wasn't sure she'd want to play Brenda. Obviously, she rose to the occasion.
"She's an incredible improvisor. She added the line at the end of her scene in episode seven, 'Can I say bottoms?', in response to her learning what is OK and not in this new queer friendships that she's establishing."
Where's her Emmy?! She's got five nominations, but she might just finally win one for that line alone.
Article continues below advertisement
And regarding these queer "friendships," they soon take a sexual turn. "It becomes sexual, but it didn't start that way. She was so dialed into the character's learning curve around queerness," Stephen continued.
Ryan O'Connell chimed in, saying, "Get ready, because the last four [episodes of Queer as Folk] are insane. Kim's storyline takes really fun turns."
Article continues below advertisement
Kim Cattrall opened up about her experience working with an intimacy coach.
Apparently, working on Queer as Folk led to many career firsts for Kim, as she'd never worked with an intimacy coach before.
Intimacy coaches often choreograph and direct sex and love scenes in entertainment, ensuring that the cast and crew feel safe, confident, and comfortable on set. The job became much more popular after the rise of the Me Too movement in Hollywood circa the late-2010s.
Article continues below advertisement
"For the first time in my career, I was introduced to someone who had the position on a set that I had no idea what they did — her heading was 'intimacy coach,'" Kim Cattrall told Variety.
"It was fantastic. Instead of someone from the wardrobe department holding a housecoat for you when they said cut or putting a towel over you, they had this person there who'd say: 'OK, stop! We need this protected there.' It was like a fairy godmother."
Ready to see Kim Cattrall's Brenda in action? All eight episodes of Queer as Folk are currently streaming on Peacock.