These Incredible Queer-Owned Beauty, Fashion, and Lifestyle Brands Will Enable Your Shopping Problem
No matter how you identify, you'll want to shell out some cash for these queer-owned companies. From apparel to coffee, these brands have something for everyone.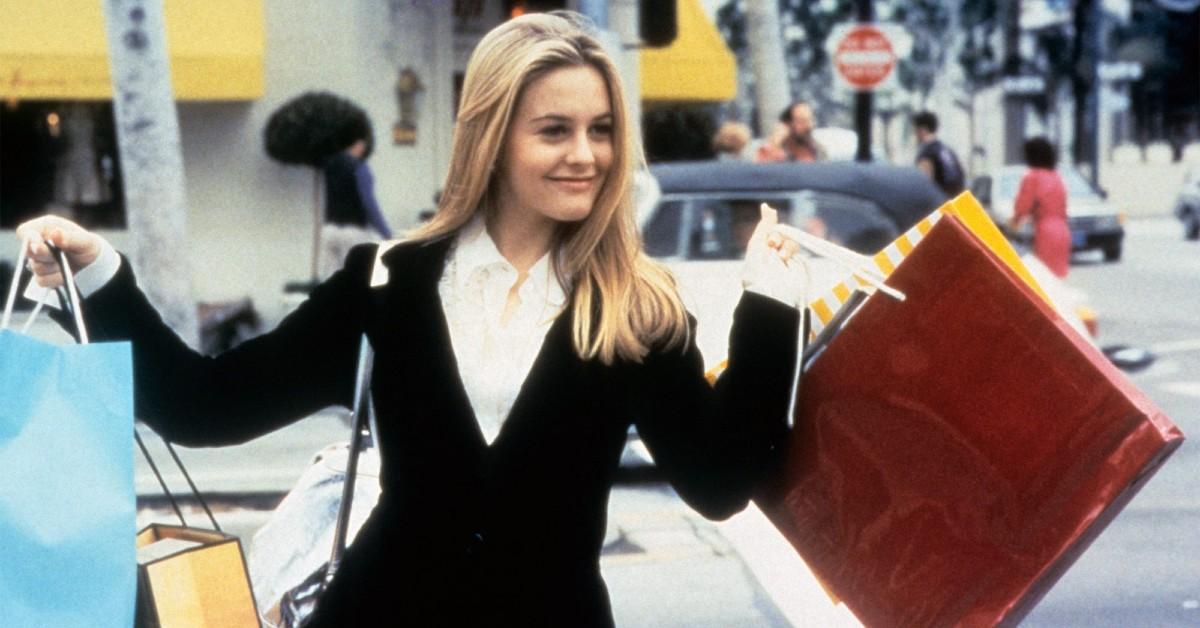 You know we have to say it: "Hi gay!" Unlike the oblivious butter company in bisexual comedy queen and Hacks star Megan Stalter's viral parody video — which pokes fun at corporations that try to profit off of the LGBTQ+ community during Pride Month — we've compiled a list of a variety of fabulous companies with queer owners and/or founders.
Article continues below advertisement
Listen, we're not telling you to empty your purse, but you'll certainly want to once you see the quality products these brands have to offer. And being that June is Pride Month, it's the perfect time to give queer-owned companies a little extra money — we mean love.
Telfar
Don't worry, Telfar is the most luxe brand on our list. Called the "success story of the pandemic" by The New York Times, queer Liberian-American self-taught designer Telfar Clemens created his luxury unisex fashion brand in New York City circa 2005. That's right, he's been making gender-neutral bags and garments before it was cool. With a tagline like "It's not for you — it's for everyone," inclusivity is at the core of Telfar.
Article continues below advertisement
Though Telfar's best-selling (and perpetually sold out) "Shopping Bag" became wildly popular in 2020, it was actually released back in 2014. Hilariously, the vegan leather tote bag has been deemed the "Bushwick Birkin," as coined by makeup artist Xya Rachel.
Article continues below advertisement
Trixie Cosmetics
Barbara, this makeup will leave you gagging! She's a world-famous drag queen, a folk musician, the winner of RuPaul's Drag Race All Stars 3, and a skinny legend. She's Trixie Mattel.
Considering "Mattel" is literally in her name, it's not super surprising that her makeup company, Trixie Cosmetics, offers "pro-level cosmetic products in the vibrant, fun packaging of your favorite childhood toys," as stated on the company's website.
Article continues below advertisement
Trixie wanted the cruelty-free line to take you "from backstage to a retro toy aisle." From an eyeshadow palette called "Plant Gay" to a lip gloss called "Marcia Marcia Marcia," Trixie Cosmetics is campy, fun, and gag-worthy.
Article continues below advertisement
Boy Smells
Something smells... deliciously queer. Co-founded by LA-based partners and fashion industry veterans Matthew Herman and David Kien, Boy Smells is a visually stunning candle, fragrance, and intimate apparel company that ironically doesn't gender their products. Rather than offering "genderless" scents, it offers "genderful" scents. That's marketing, folks. The stereotypical gender binary has no place in this company, and we totally dig it.
Article continues below advertisement
The company even has a candle with Grammy-winning country-pop star and LGBTQ+ ally Kacey Musgraves, appropriately named the "Slow Burn" candle.
And for your listening pleasure, Boy Smells made a Pride Month Spotify playlist.
Article continues below advertisement
Freck Beauty
Freck Beauty founder Remi Brixton has been obsessed with freckles for as long as she can remember, and even she's surprised that the fascination helped spawn a beauty brand. Known for its cult favorite faux freckle product, Freck OG — aka "the world's first freckle cosmetic" — the company is co-owned by queer graphic designer and the brand's art director, Nasera Alayon.
So, go on; in the name of Pride, shop Freck Beauty and draw on some fake freckles! You'll look drop-dead gorgeous.
Article continues below advertisement
Equator Coffees
OK, so everyone knows iced coffee is inherently a gay accessory, but this coffee is actually gay.
"Since 1995, we've believed that better coffee could create a better world," co-founder and executive chair of Equator Coffees Helen Russell stated. Helen and her partner, co-founder and CPO Brooke McDonnell, started the company in a Marin County, Calif., garage in 1995.
Article continues below advertisement
Today, it's a sustainable Certified B Corporation with nine cafes and a subscription program. Amazingly, Equator Coffees (sometimes called Equator Coffees and Teas) became the first LGBTQ-owned business to be named the National Small Business of the Year in 2016, per KitschMix. Boasting dozens of rich coffee blends, you can feel good about spending your money at Equator Coffees.