Burger King Austria's Pride Month Ad Totally Missed the Mark
The memes about Burger King Austria's new Gay Pride Whopper are hilarious. Here's everything we know about the controversial advertisement.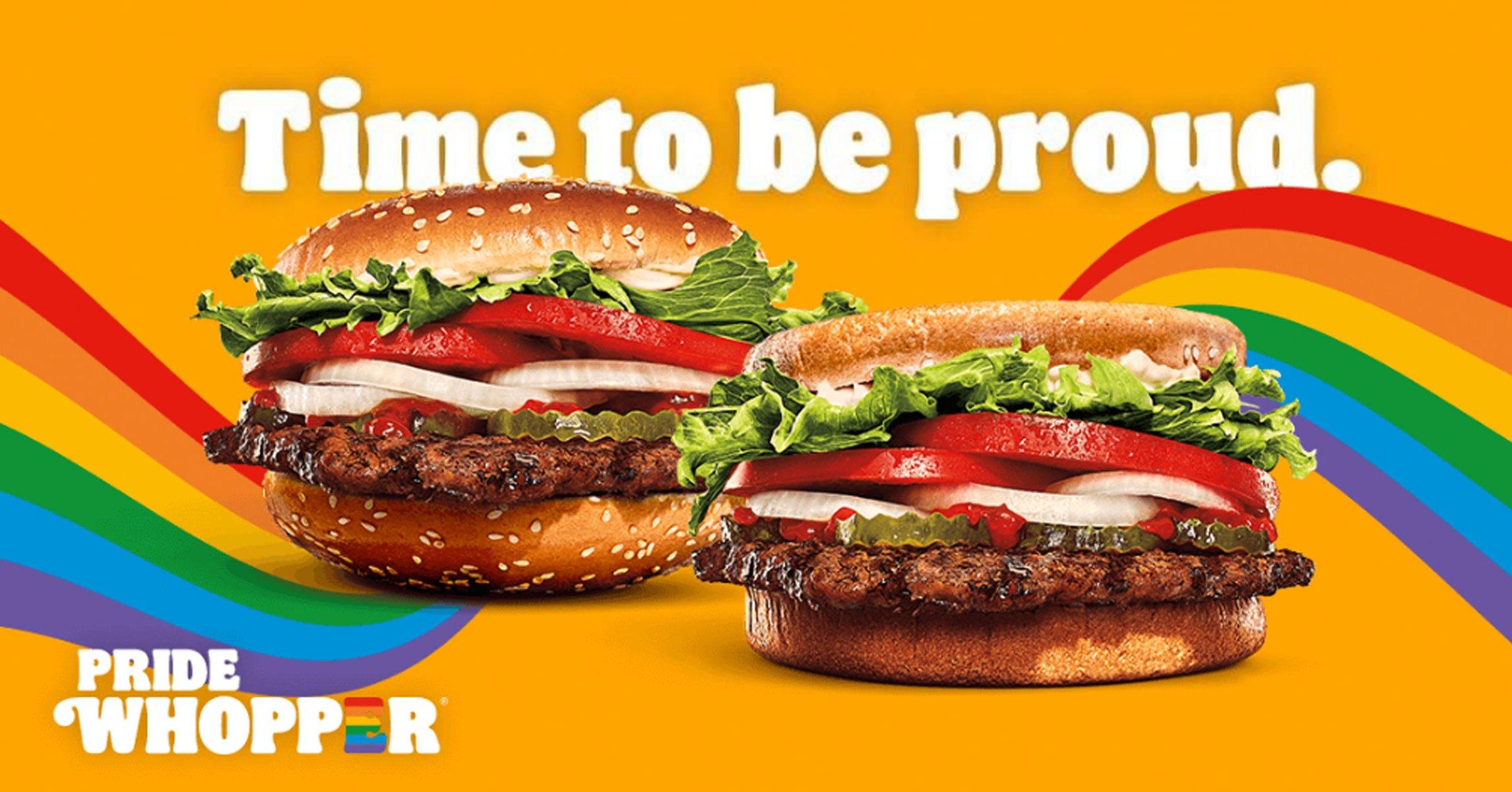 It's official — Pride Month kicked off on June 1 and the pandering is real.
Every year, without fail, companies use marginalized communities for capitalistic gain. It was only weeks ago when Walmart introduced its Juneteenth ice cream. Now, yet another company is in hot water for missing the mark.
Article continues below advertisement
On Saturday, June 4, Burger King faced backlash after releasing a controversial ad featuring a colorful spin on a classic menu item. LGBTQ+ fans of the fast-food restaurant were quick to express their disapproval — but not without getting a few laughs in first.
Keep scrolling to check out the memes that followed.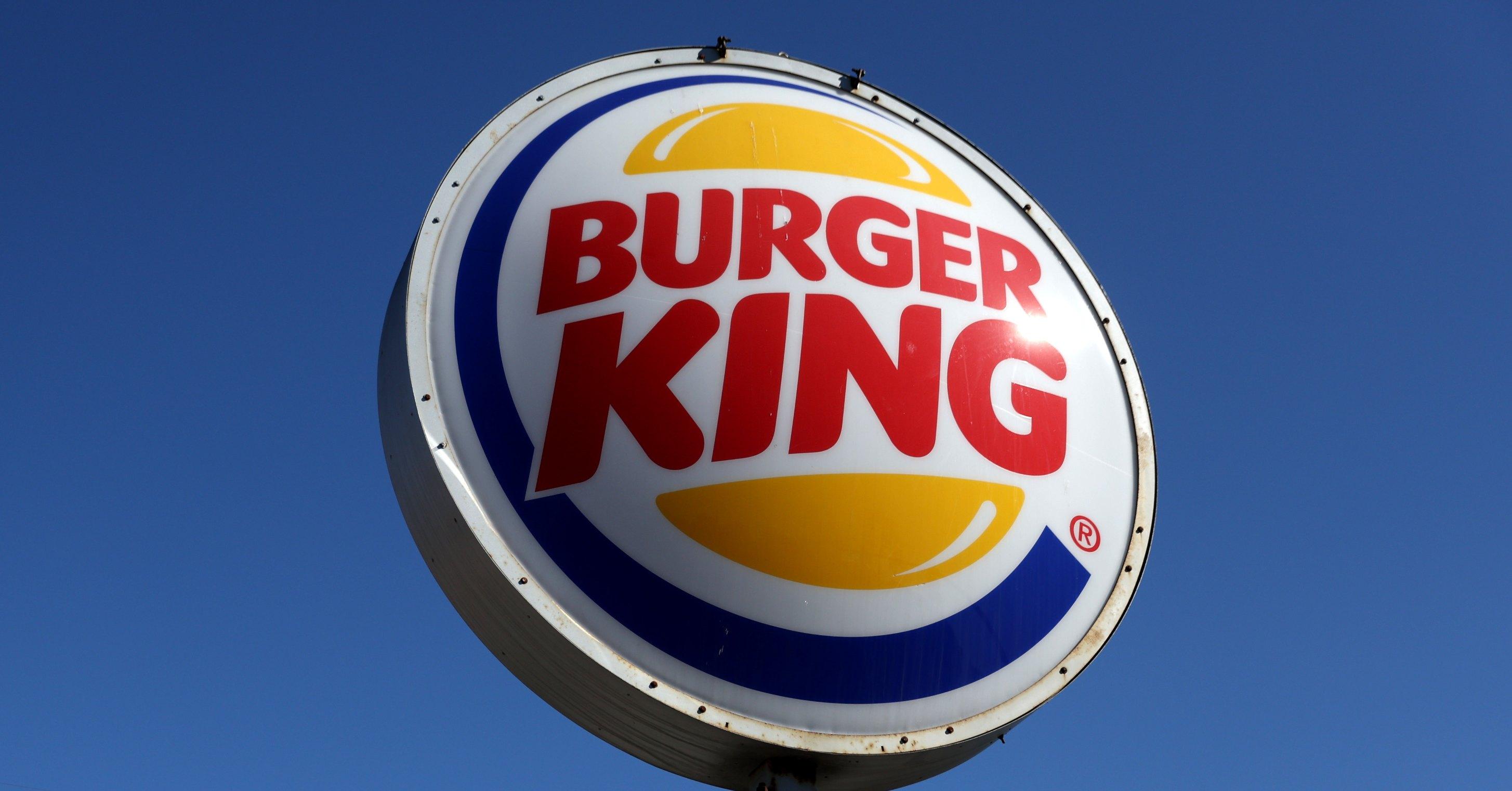 Twitter is flooded with memes after Burger King Austria debuted the Pride Whopper.
They say it's the thought that counts, but maybe the advertising team over at Burger King Austria should have thought the Pride Whopper through a little bit more. When customers order, they have the option of choosing a burger with either two top buns or two bottoms, obviously as a nod to same-sex couples.
But this isn't the first time the company has taken to social media to show their support for human rights.
Burger King is a longtime ally of the LGBTQ+ community.
In 2014, the company released the "Proud Whopper" — which is just a Whopper wrapped in some rainbow-colored paper — exclusively in San Diego, Calif.
In addition, last year, the company took shots at Chick-Fil-A in a tweet that read, "The #ChKing says LGBTQ+ rights! During Pride Month (even on Sundays), your chicken sandwich craving can do good!"
Burger King then promised that a portion of the proceeds from every Ch'King sandwich sold would be donated to the Human Rights Campaign, an organization that's dedicated to ensuring civil liberties for all.
However, Burger King's contributions to the LGBTQ+ community do not make the Pride Whopper memes any less hilarious.
If you know, you know.

For the love of all that is holy, just give us some free fries next time.
TBH, our buns deserve respect.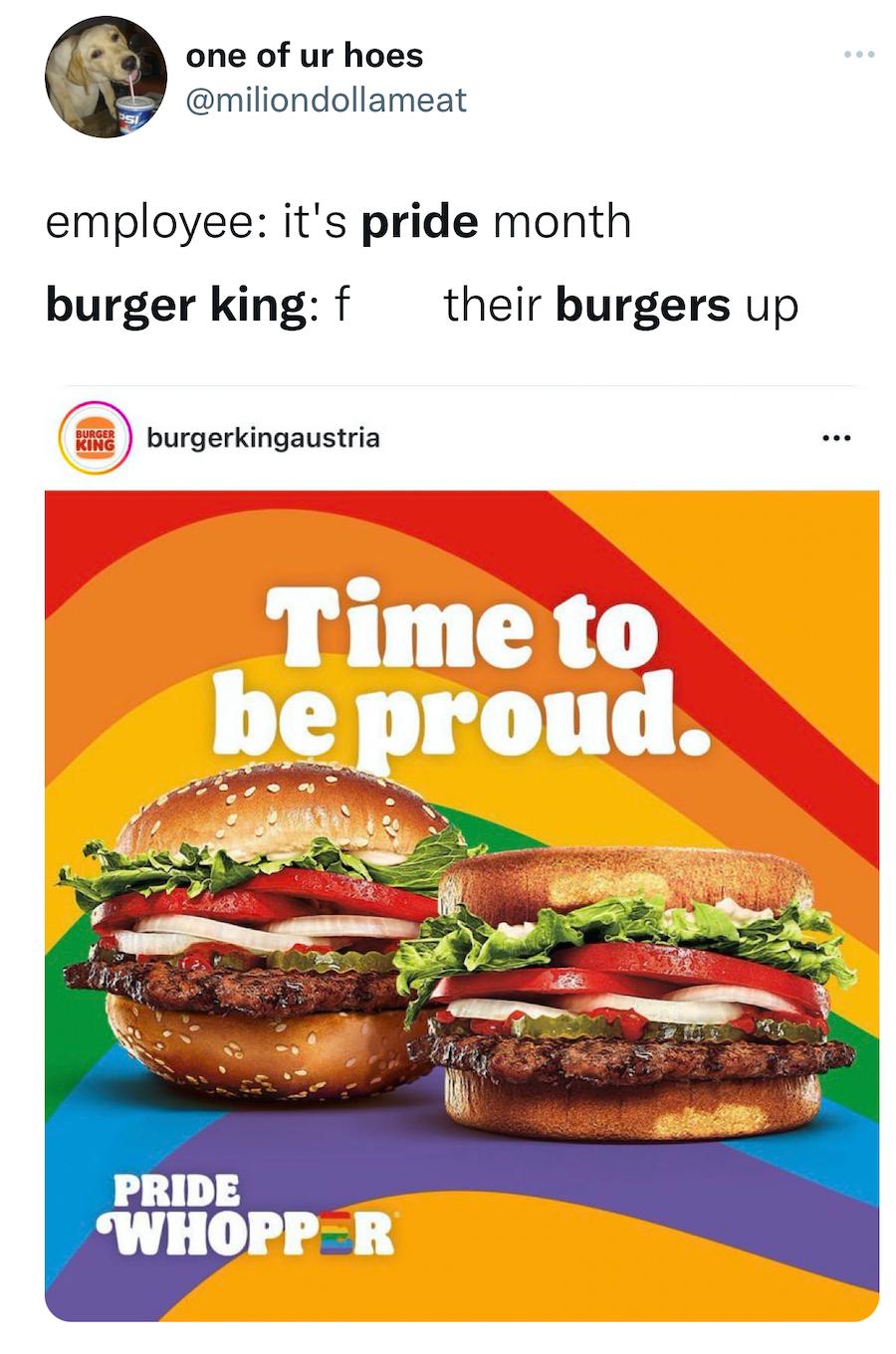 It's unclear who was behind this masterfully ridiculous idea, but they deserve a raise. We are prepared to pay in memes.
Because inclusivity is key...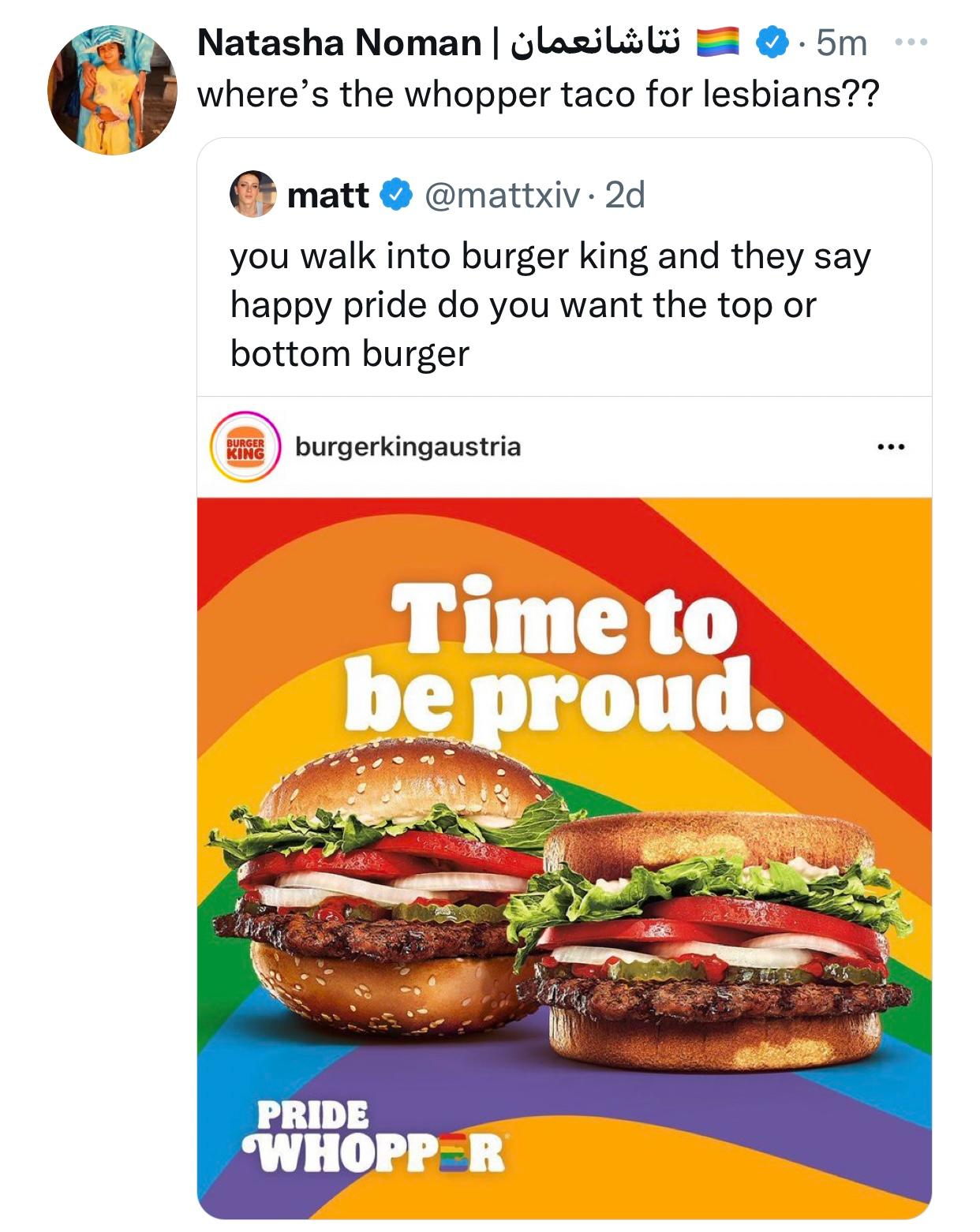 Take note, big-time corporations. If you're going to go queer, go all the way.
Because all of us deserve to "have it our way"...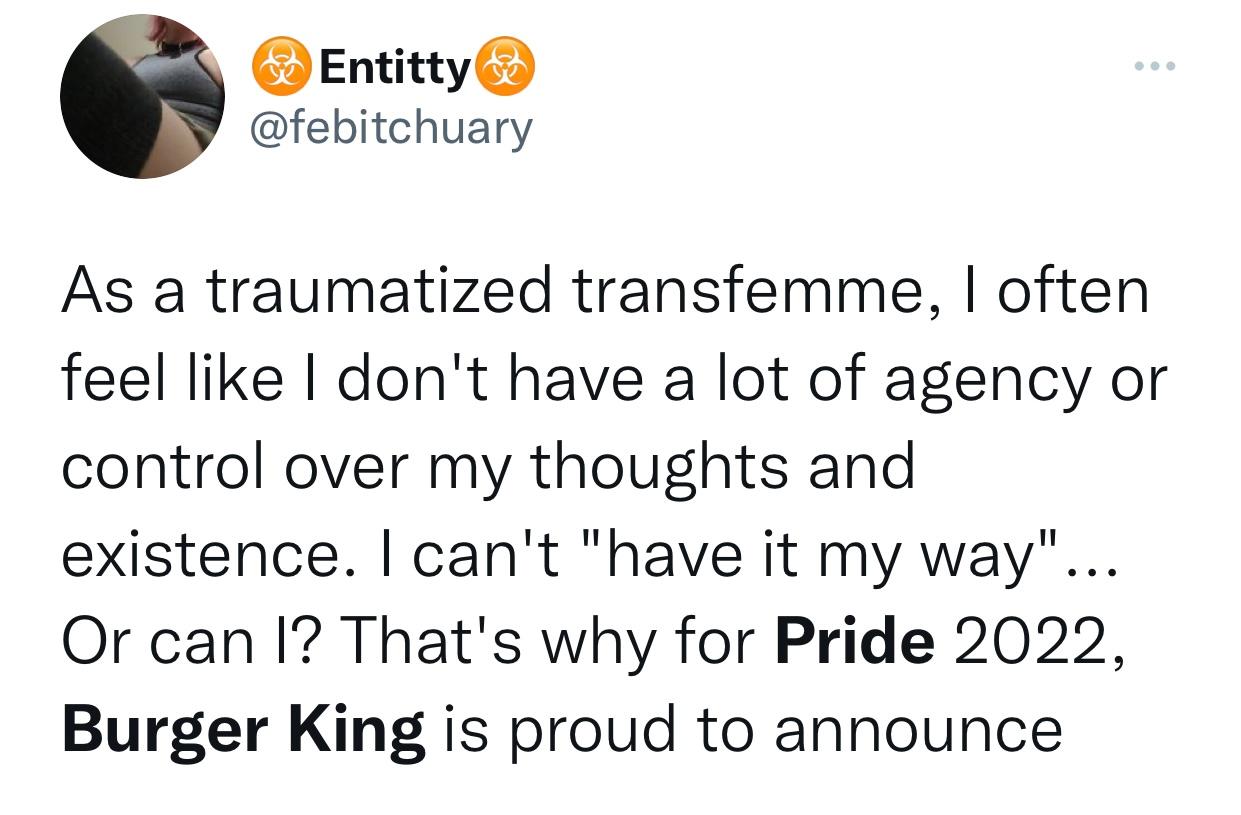 Thanks, BK. We finally feel seen.
Article continues below advertisement
And why isn't BK showing love to the asexuals with a big appetite?

Some like top buns, other like bottom buns. But what about those of us who don't like buns at all? Asexuals gotta eat, too.
Article continues below advertisement
The nostalgia is real.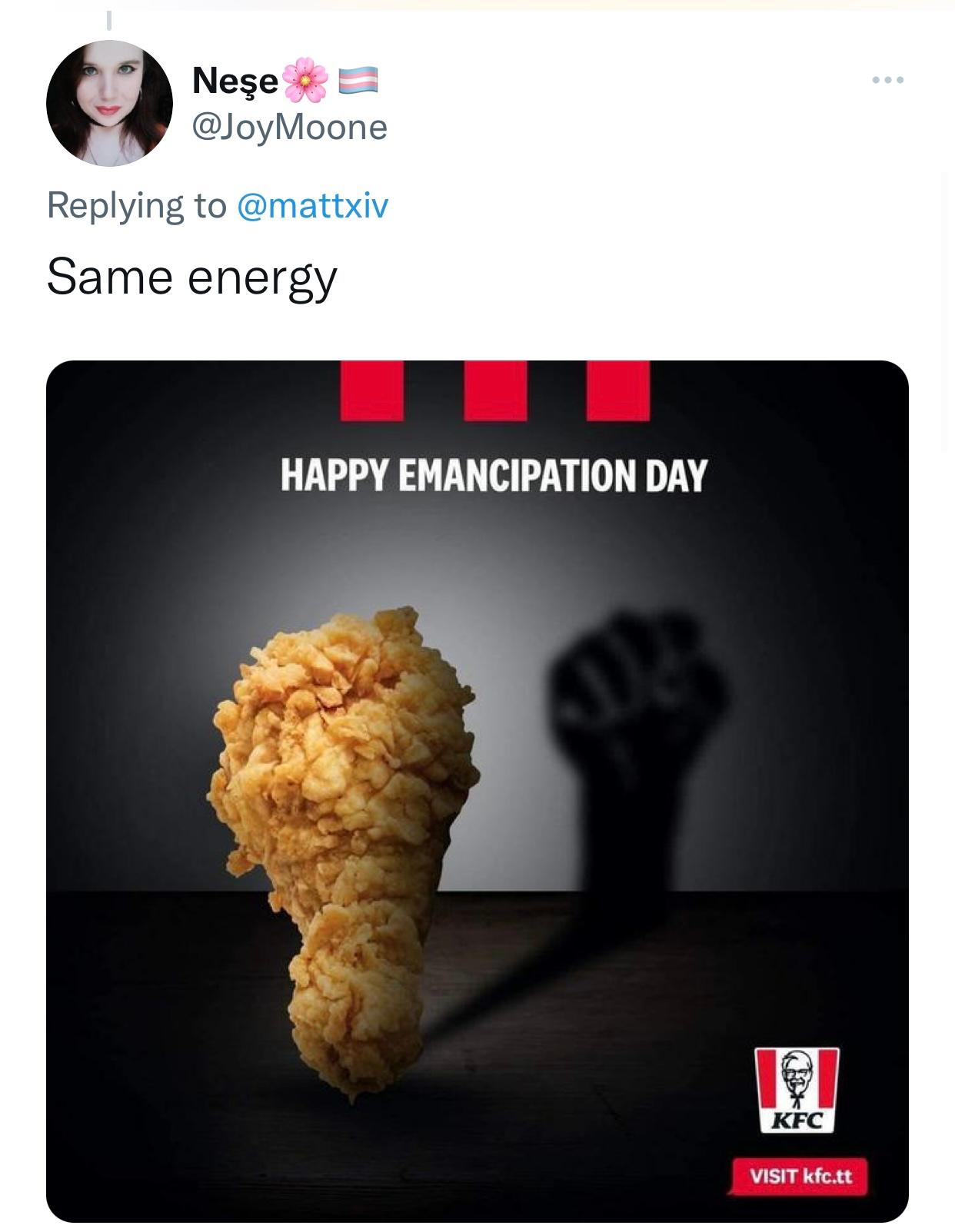 Burger King isn't the first, and certainly won't be the last, company to go viral for being tone-deaf. Let's think back to when KFC created an advertising campaign starring one solitary chicken wing for Juneteenth. *Sigh*
Article continues below advertisement
This guy gets it...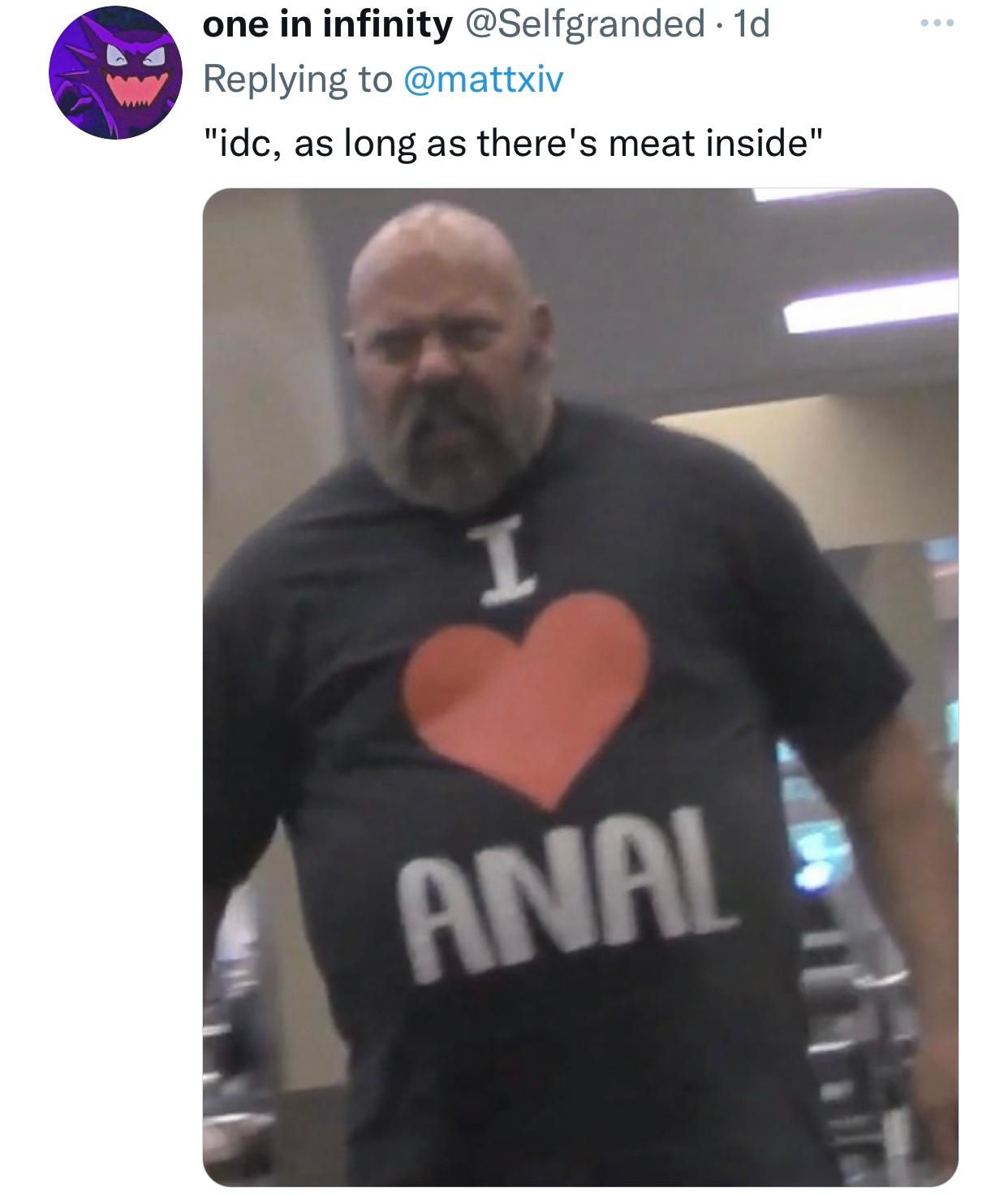 This ain't Arbys, but all we truly want is those flame-broiled meats.