Starbucks Employee Blasts Corporate For "Overspending" After They Cut Her Hours — "We Have Bills to Pay"
A Target Starbucks employee says that her co-worker's hours were cut because corporate didn't budget accordingly.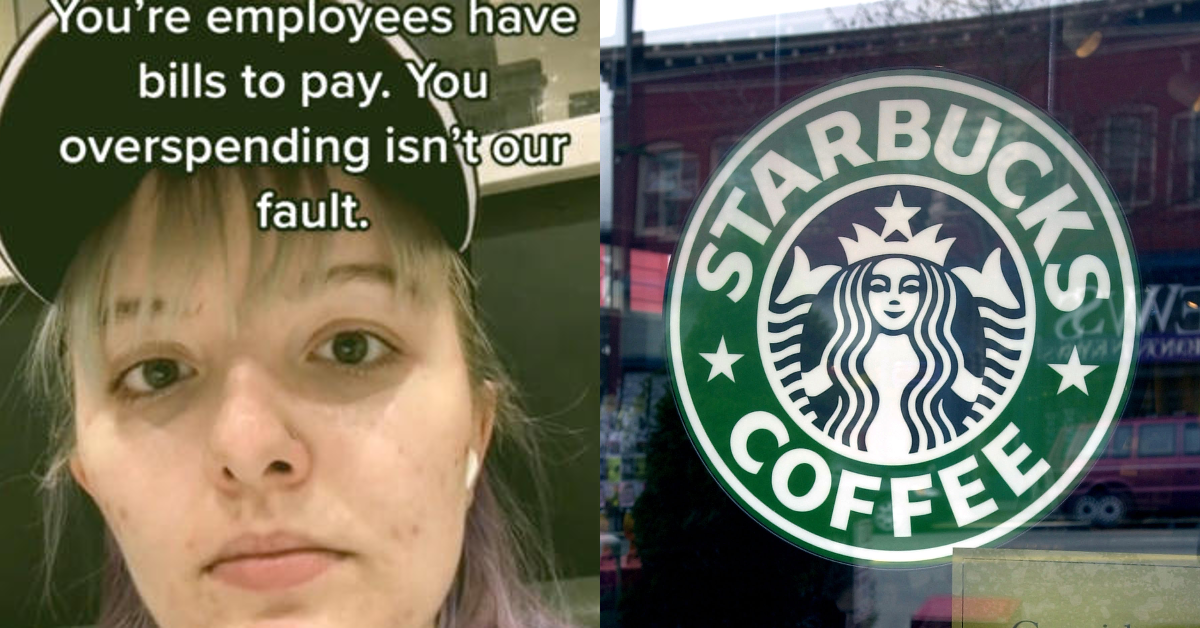 There are fewer things more infuriating than incompetent leadership. Like when someone who is above you on the totem pole of a business, educational system, or heck, even in government who has a lot more responsibility, influence, and all of the perks that go along with that, but they don't know their poop-chute from their elbow and steer the proverbial ship in the wrong direction.
Article continues below advertisement
A glaring example of this is all of the bailouts American taxpayers provide for mega-corporations that play fast and loose with their own money but when they suck at their jobs expect folks who are toiling away all year for a two-week cruise buffet that will either put them in a coma and/or give them food poisoning.
Usually, folks on the bottom of this proverbial totem pole are the ones that kicked around and are forced to suffer the consequences of higher-ups who stink at what they're doing.
Something that TikToker @to.stay.a.lyon said happened to her and her coworkers when corporate overspent, and instead of taking care of one of its employees who would greatly benefit from every additional dollar they could get, cut their hours instead.
Article continues below advertisement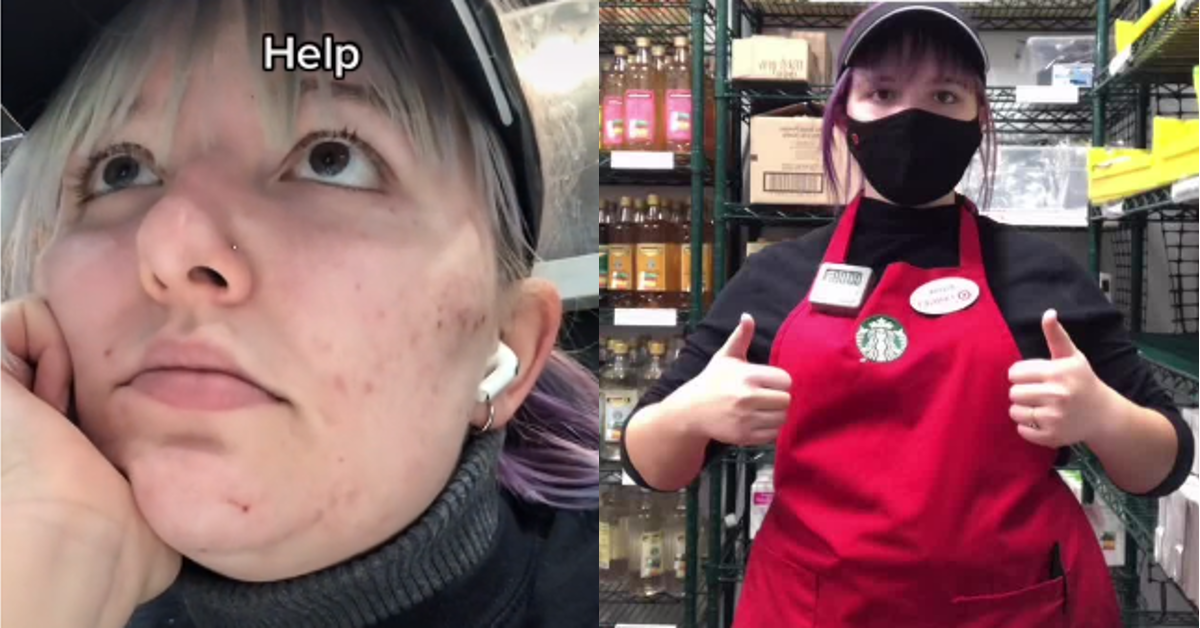 She posted her gripes to TikTok and in the video's text wrote, "employees have bills to pay. You overspending isn't our fault." In the clip's caption she provided further context writing, "And they have the AUDACITY to leave the 'we're hiring' sign up. Corporate America at its finest."
Article continues below advertisement
It didn't take long for the TikToker's video to get taken down for whatever reason, but there were a lot of other Target Starbucks employees from other locations who stated that they too were experiencing hours being cut.
Article continues below advertisement
MSN reported that non-managerial employees are only getting part-time salaries, as per TikTok users who said that they too were feeling the wage burn:
"Everyone's hours got cut back dramatically! Like 16-20 hours a week isn't paying my bills and yet we are low on staff!" @yourgurlnicole wrote.
Article continues below advertisement
So what was the cause of overspending at Target locations? Some Starbucks employees at the in-store coffee shops stated that the business' seasonal hiring process is the cause.
"They overspend on seasonal employees and then make regular employees pay the price."
Article continues below advertisement
There were some commenters who also mentioned that this is pretty much par the course for all retailers come the month after Christmas. Like @tylerspencer06 who wrote, "It's January in retail. It's always been that way."
Article continues below advertisement
It seems that the aforementioned commenter's claim does seem to check out. There have been reports of retailers not only reducing employees' hours but their hours as well. From grocery stores, to clothing retailers, there are various reports from different outlets discussing January shift time reductions.
Article continues below advertisement
And if you dig through enough community posts on platforms like Reddit, workers have been complaining about reductions in the hours they're allowed to work since 2015.
So what do you think? Should employees just expect to not have as much work in January after the holidays, so should they try and budget accordingly? Probably not the way anyone wants to start off the new year.