After Getting Banned From TomTom, Is Stassi Still Friends With Tom Sandoval?
Are Stassi and Tom from 'Vanderpump Rules' friends now? The two are feuding on Season 8 of the reality series after Stassi's book event caused drama.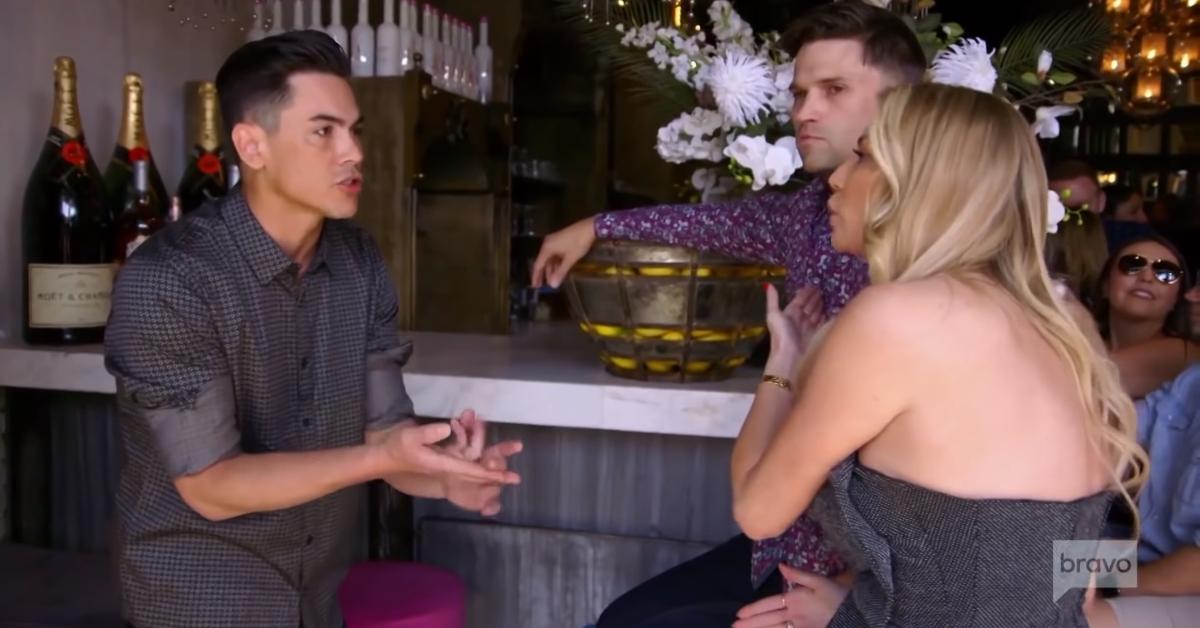 The latest Vanderpump Rules fight may not be about the pasta (like the most epic blowout of Season 6 was), but it is about a book. When the Ice Queen aka Stassi Schroeder had a party at TomTom, the restaurant owned by Lisa Vanderpump, Tom Sandoval, and Tom Schwartz, for the release of her book Next Level Basic, the logistics of the event caused her to get into a fight with Tom Sandoval.
Article continues below advertisement
After their epic blowout, neither was immediately willing to back down. The fight reignited years-long feelings of anger and resentment between the pair, and it appeared like things could be irreparable.
Are Stassi and Tom from Vanderpump Rules friends now? Read on for the details of their intense argument and where their friendship stands today.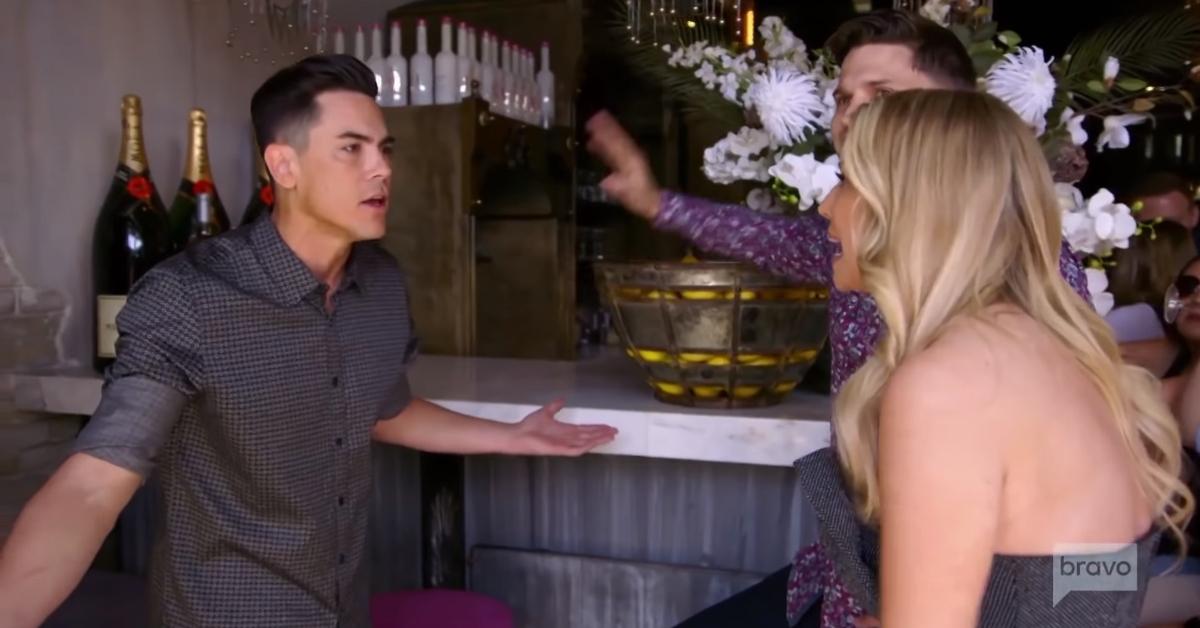 Article continues below advertisement
Are Stassi and Tom from 'Vanderpump Rules' friends now?
Though Stassi and Tom aren't explicitly saying where things stand between them after the show, we've gotten some hints about the state of their friendship. During an appearance on Reality Check, Vanderpump Rules star (and Sandoval's ex-girlfriend) Kristen Doute said that she wasn't sure if a few of their castmates would be making Stassi's wedding guest list.
Both Stassi and Kristen have spoken out about the demise of their friendship, which will be a big storyline on Season 8, and how Kristen won't be snagging an invite to Stassi's upcoming October nuptials to Beau Clark. What fans weren't aware of is that the fight between Stassi and Tom Sandoval likely cut him from the guest list too.
Article continues below advertisement
Kristen dropped the bombshell when discussing how many of the women in the cast were in Park City, Utah to celebrate Stassi. Absent from the Park City trip guest list was Ariana Madix, who is in a relationship with Tom Sandoval, Scheana Marie, and Kristen herself.
"Ariana and Scheana weren't invited [to Park City]," Kristen said. "I'm hearing that they also weren't invited to Stassi's wedding and they weren't invited to her engagement party, so I'm not the only one."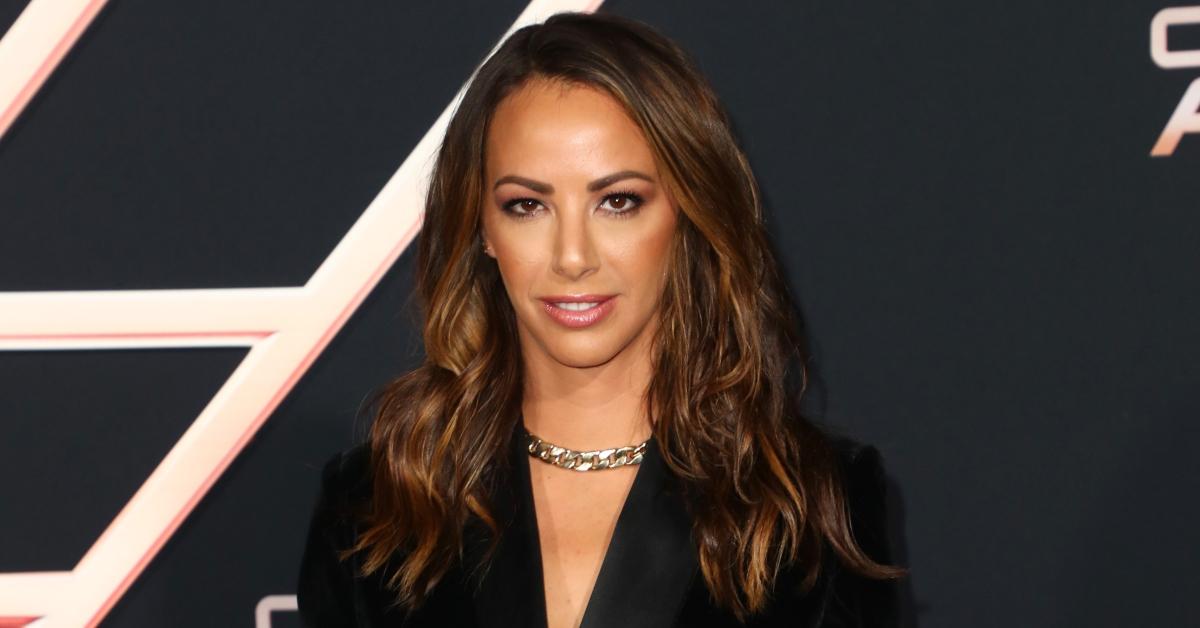 Article continues below advertisement
In Season 7, Stassi and Ariana had a joint winter-themed birthday party together after multiple seasons of not getting along. The two spoke on the show about forging an unlikely friendship after Stassi wore Ariana down.
Ariana did have her boyfriend's back during the fight with Stassi, which may have contributed to her getting left out of the wedding festivities. But, Kristen also hinted that the reason for Ariana's lack of invite likely has to do with Stassi's ongoing issues with Tom Sandoval.
When asked if it was possible that Sandoval would snag an invite to Stassi's wedding without Ariana, Kristen said no.
"No, I don't think so. If anything, I think they'd invite Ariana over Tom," Kristen said.
Months after filming their epic TomTom fight, it does not appear as if Tom Sandoval and Stassi were able to mend their already-strained friendship. It may have also cost Stassi her friendship with Ariana. Like Kristen said, the two were absent from Stassi's November engagement party.
Article continues below advertisement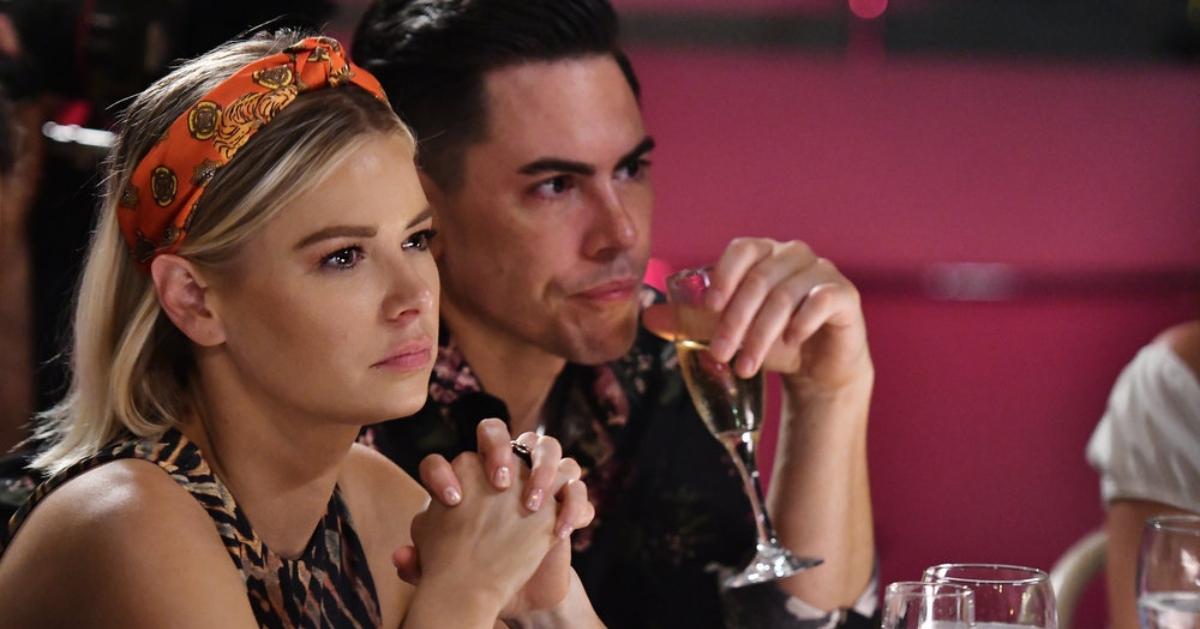 What happened between Stassi and Tom?
While Stassi and Sandoval have never been particularly close throughout their run on Vanderpump Rules, their big fight came during Stassi's end-of-book-tour party.
The author decided to finish off her national tour at a place close to her heart: TomTom. After getting approval from Lisa Vanderpump — who is the majority owner of the bar and restaurant — and Tom Schwartz, Stassi proceeded with the event.
Article continues below advertisement
Tom Sandoval felt left out of the loop, and he expressed his frustration when several bartenders were unable to make their shift to work the event.
The scheduling mishap had Tom Schwartz saying he'd be willing to bartend if need be, but Sandoval explained that he would never bartend an event for Stassi. Sandoval texted Stassi a threat that he was thinking of banning her from TomTom permanently.
"What is not okay about having a bunch of customers in here buying drinks from your bar?" Stassi then asked once the event was in full swing on the Jan. 21 episode.
"I have not gotten a single text message —" Sandoval began before Stassi cut him off.
Article continues below advertisement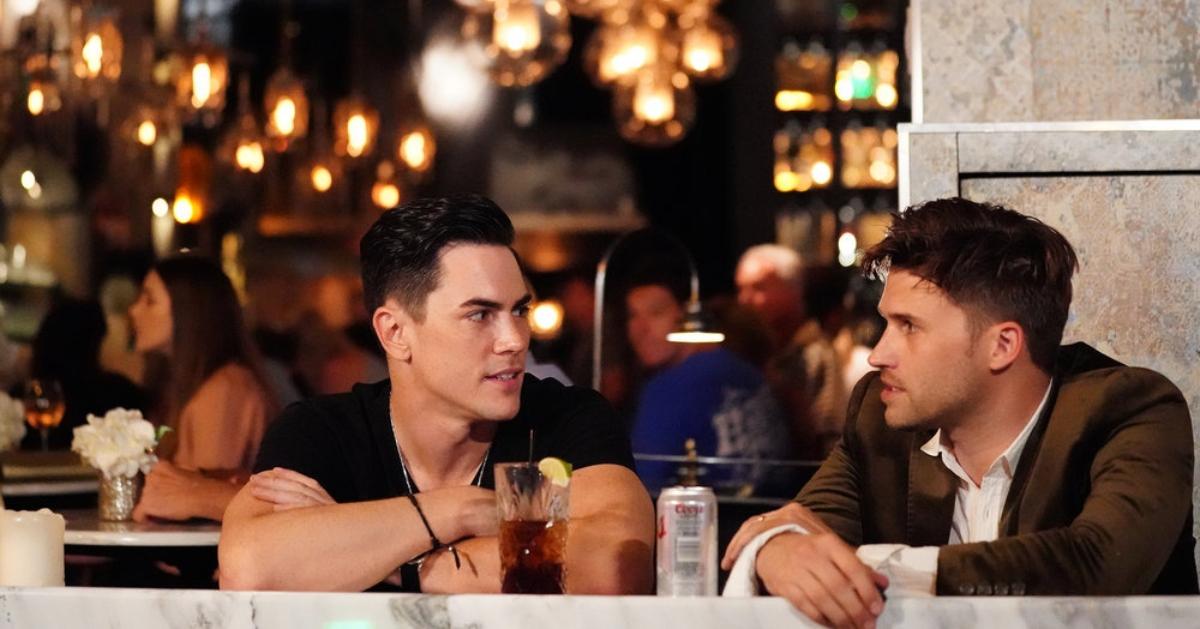 "It's because I didn't come in here and kiss your ring?" Stassi asked.
Before Sandoval could answer, Stassi went in on him.
"How dare you? You selfish, egotistical, piece of sh-t. How dare you. And to text me those things? How dare you. You know what? You're just sad that this isn't about you. It's not good enough to have your name in f-----g lights on Santa Monica Boulevard. I did nothing wrong. You didn't have to do anything," she screamed.
After their fight, neither Sandoval nor Stassi would back down from their perspective. Tom Schwartz even explained that Sandoval knew more about the details of the event than he was letting on, which his business partner denied. This surely won't be the last of this disagreement on Vanderpump Rules.
Vanderpump Rules airs on Tuesdays at 9 p.m. on Bravo.