Don't Confuse DC Superheroes Static and Black Lightning
With news of a new 'Static Shock' film being produced by Michael B. Jordan, you might be wondering what the difference is between superheroes Static and Black Lightning. Here's an explainer.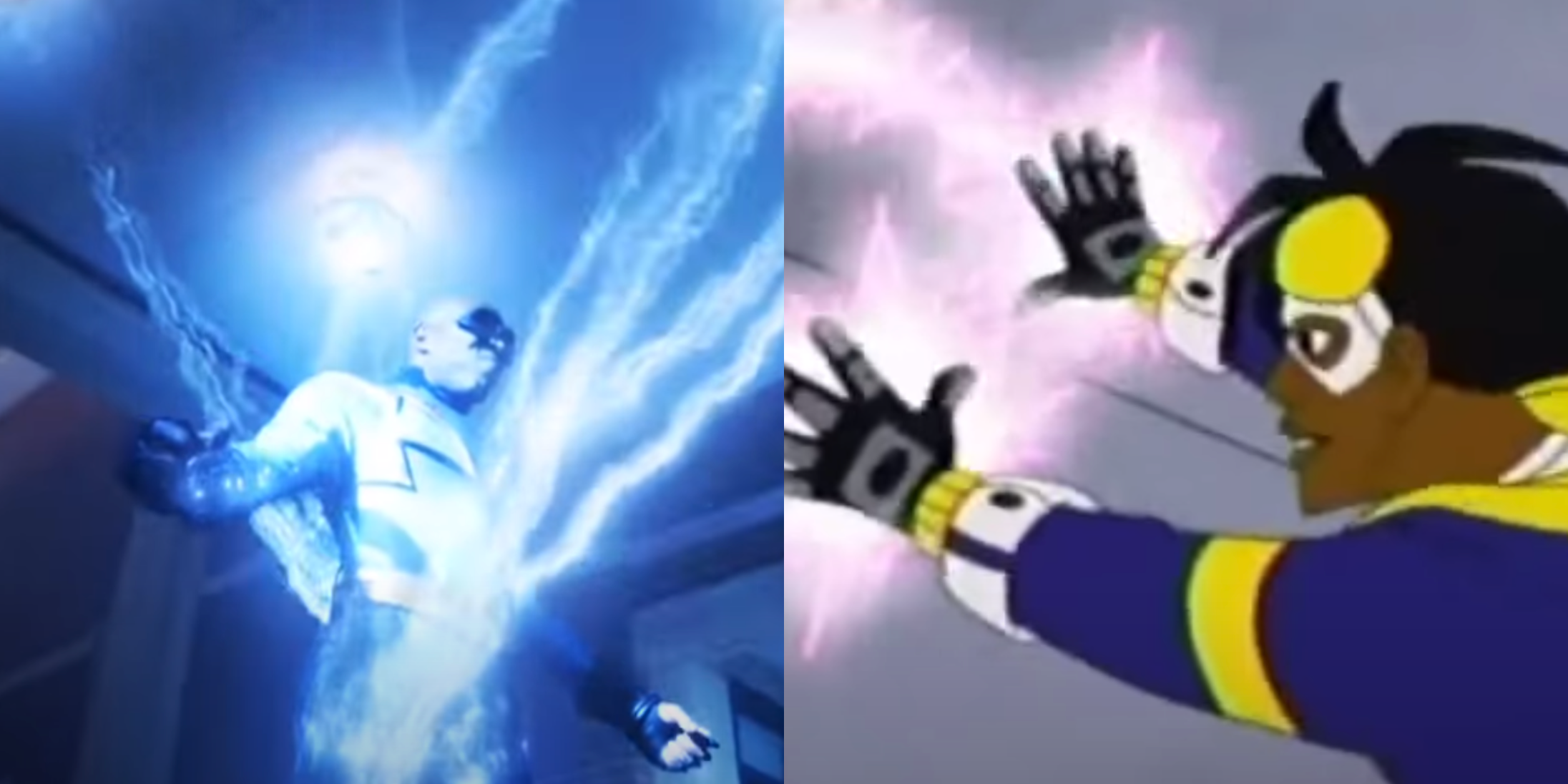 On October 16, it was reported that Black Panther star Michael B. Jordan is set to produce DC Comics-based film, Static Shock, which follows superhero Static. Although the project was announced back in August at the DC FanDome, we're now officially learning that Jordan is spearheading it, which is awesome.
Article continues below advertisement
"I'm proud to be a part of building a new universe centered around Black superheroes; our community deserves that. Outlier Society is committed to bringing to life diverse comic-book content across all platforms and we are excited to partner with Reggie and Warner Bros. on this initial step," Jordan said a statement yesterday.
Article continues below advertisement
If you're familiar with Static, you might also know about Black Lightning, another DC superhero. Some even believe that Black Lightning is the adult version of Static, but that's not true. Although their superpowers both have to do with electricity, they're still pretty different.
Static Shock vs. Black Lightning
Static was originally a member of the Teen Titans, and his character first came around in 1993 in the Static #1 comic. Static's real name is Virgil Ovid Hawkins, and his powers originated when he was exposed to electrical powers when a gang fight (that he was trying to break up) went wrong. This allowed him the ability to manipulate electrical energy. Black Lightning appeared in a 1977 comic titled Black Lightning #1. The older superhero, Jefferson Pierce, is an academic who is more like Batman or Iron Man — he originally didn't have superpowers, just strength and training.
Article continues below advertisement
Black Lightning's powers came from his belt, which could "channel force fields." He eventually was given superhuman abilities in later versions of the comics, and became able to take electricity from his body and direct it at others like lightning bolts of power. Notably, Black Lightning was was DC's first Black superhero with his own series and he was also created by a Black artist named Trevor Von Eeden when he was only 17 years old.
Article continues below advertisement
Static and Black Lightning each had their own dedicated series and appearances. Static had his own animated TV series, Static Shock, in 2000 on WB, appeared as an adult version of himself in the Justice League Unlimited episode "The Once and Future Thing, Part 2: Time, Warped" in 2005, and also appeared in an episode of Young Justice called "Beneath" which aired in 2012. Black Lightning actually appeared in Static Shock, as well as Batman: The Brave and the Bold episode "Enter the Outsiders!" in 2009, as well as a couple episodes in Young Justice: Invasion.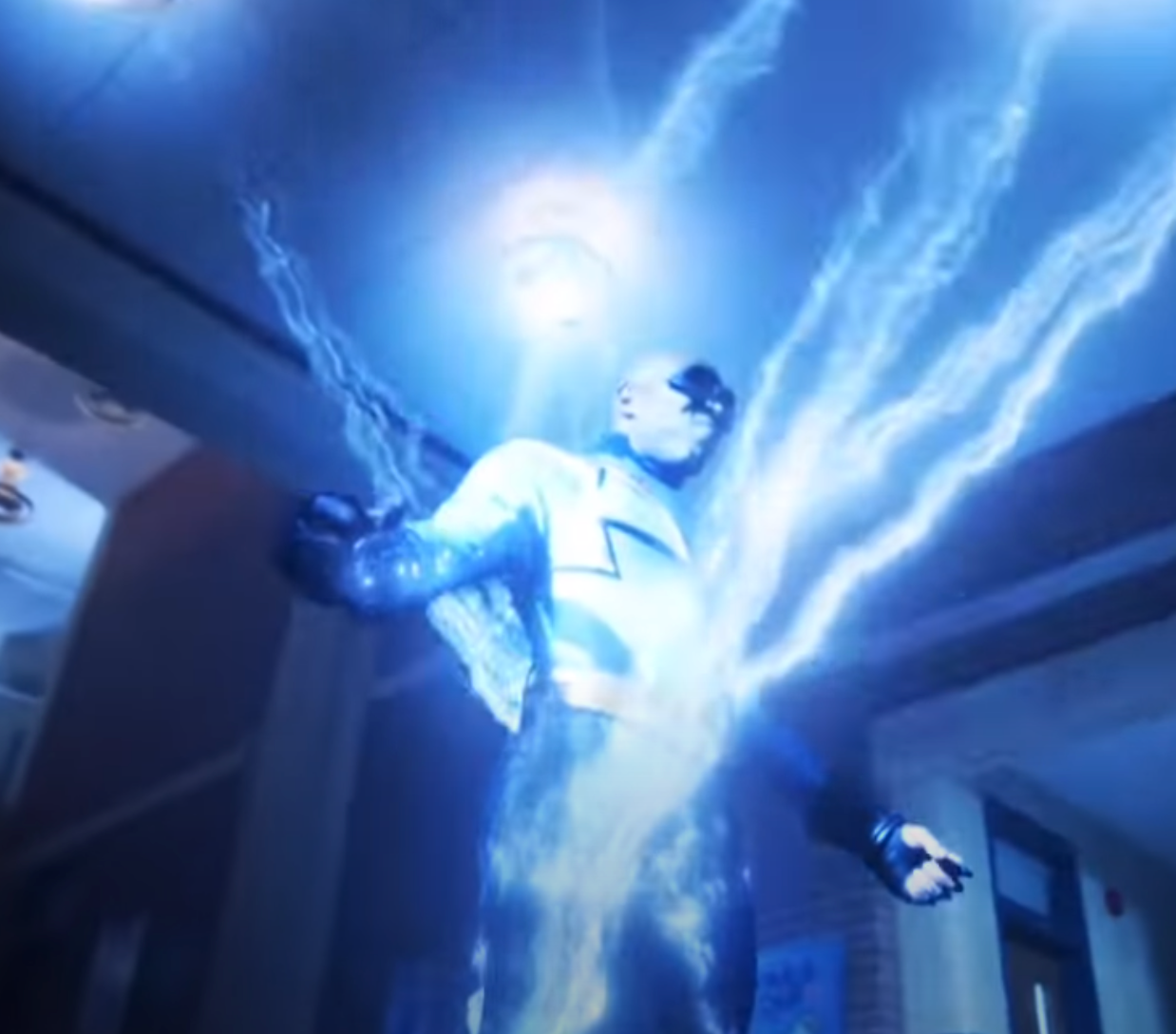 Article continues below advertisement
Black Lightning got his own live action TV series on the CW (called Black Lightning), which premiered in 2018 and stars Cress Williams as the titular superhero. The series is still going strong, with a fourth season ordered by the CW (it's set to premiere in January 2021 — if the crew is able to film and produce safely).
Who's playing the new Static in Static Shock?
It hasn't been revealed which actor will be portraying the electrifying teen superhero, but Twitter has some suggestions, including Caleb McLaughlin, Aubrey Joseph, and Jahi Di'Allo Winston.
Article continues below advertisement
Article continues below advertisement
More details surrounding Static Shock have yet to be released, but we can't wait to hear more.