Here's Why the New Fire Chief on ABC's Drama 'Station 19' Might Look Familiar
Who plays the new fire chief on ABC's 'Station 19'? Here's what we know about the actress, plus where you may have seen her before.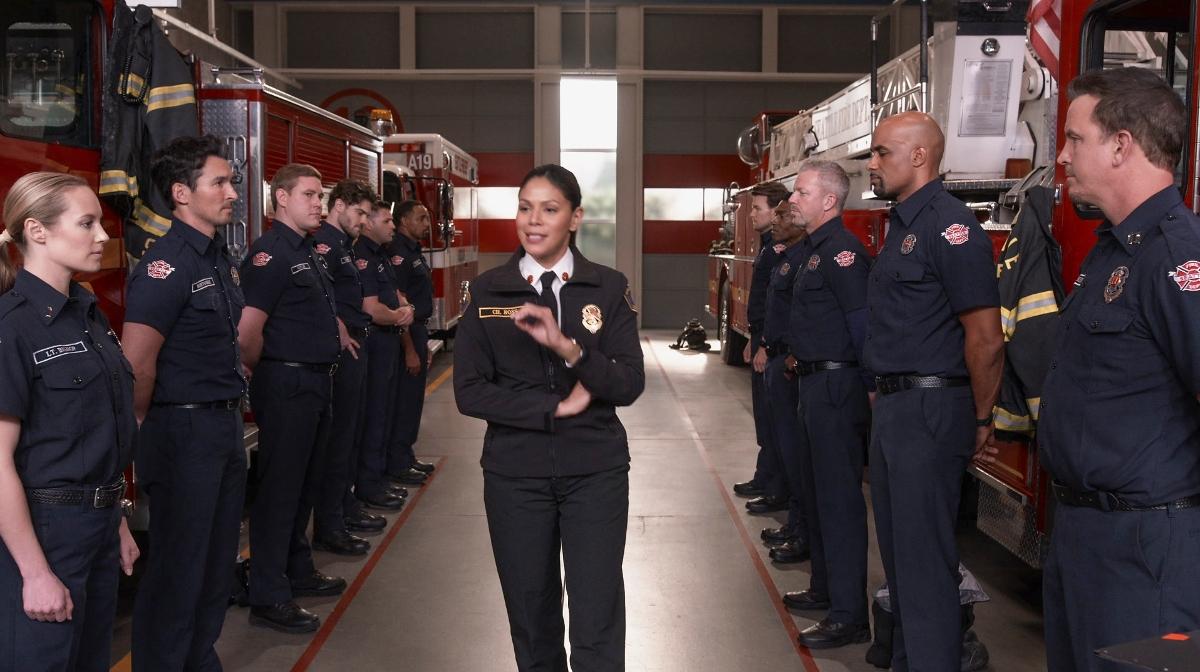 Fans of Station 19 can rejoice because the wait is finally over. After a two-month hiatus, Station 19 returned to ABC with an explosive two-hour Grey's Anatomy crossover event — and with the show's return came the introduction of a new cast member. In the Feb. 24 episode, we and the firehouse welcomed Seattle's first female chief to the crew — Chief Natasha Ross.
Article continues below advertisement
The addition of Chief Ross came after Chief McCallister (Larry Poindexter) decided to take early retirement when an investigation was launched into his actions during the gas main explosion that occurred in the Nov. 11 episode, "Things We Lost in the Fire."
From the looks of things, it seems as if there might be some history between Natasha Ross and Robert Sullivan (Boris Kodjoe). It also looks like Andy (Jaina Lee Ortiz) doesn't seem too thrilled about their connection, and right off the bat, isn't too fond of the new chief.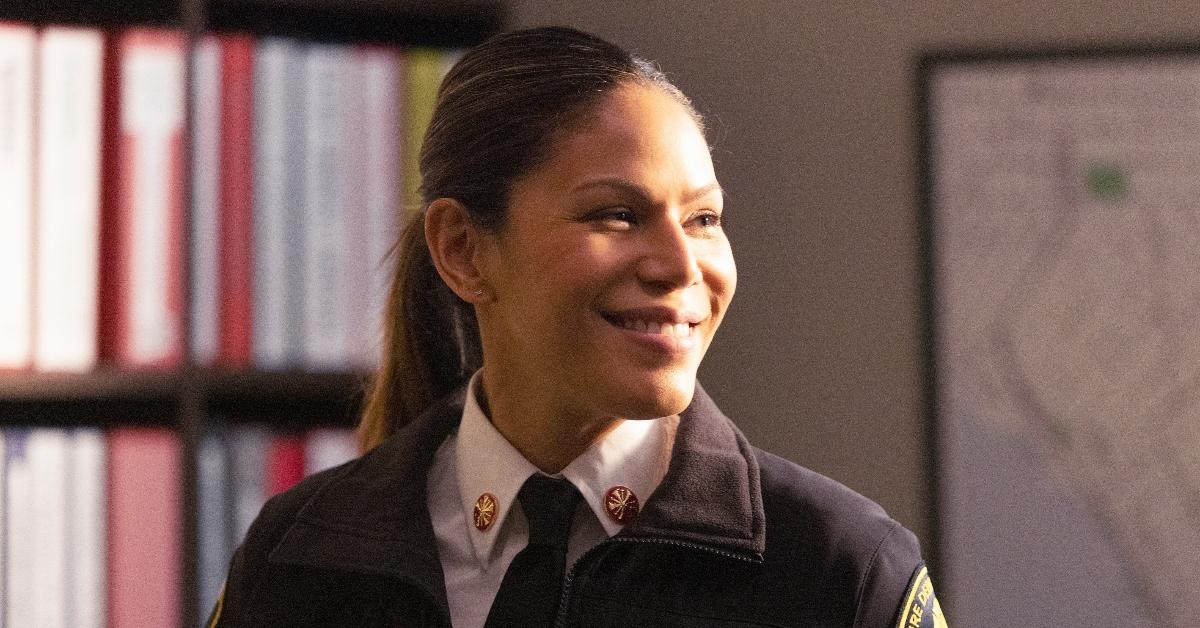 Article continues below advertisement
If you watched any of the previews or tuned in for the show, you might have thought that the actress playing Chief Ross looked familiar. Where have you seen her before?
Who plays the new chief on 'Station 19'?
Chief Natasha Ross is played by actress Merle Dandridge. The 46-year-old fell in love with acting at a young age, so it didn't take her ong to figure out what she wanted to do for a career. While attending high school, Merle was deeply involved with the school's theater program, and later went on to study theater at Roosevelt University in Chicago.
Article continues below advertisement
Merle's career began with a series of one-episodes roles on shows such as Angel, Guiding Light, and 24. She's certainly no stranger to procedural dramas either, having appeared on NCIS, CSI: Miami, and Criminal Minds. Her career really started to heat up when she landed a six-episode arc on Sons of Anarchy in 2011.
She was seen in the recurring role of Gwen Gaskin on NBC's The Night Shift and played arrogant network boss Diana Macomber in the 2018 return of Murphy Brown. Merle is best known for her first leading role as Grace Greenleaf on the five-season hit OWN series Greenleaf.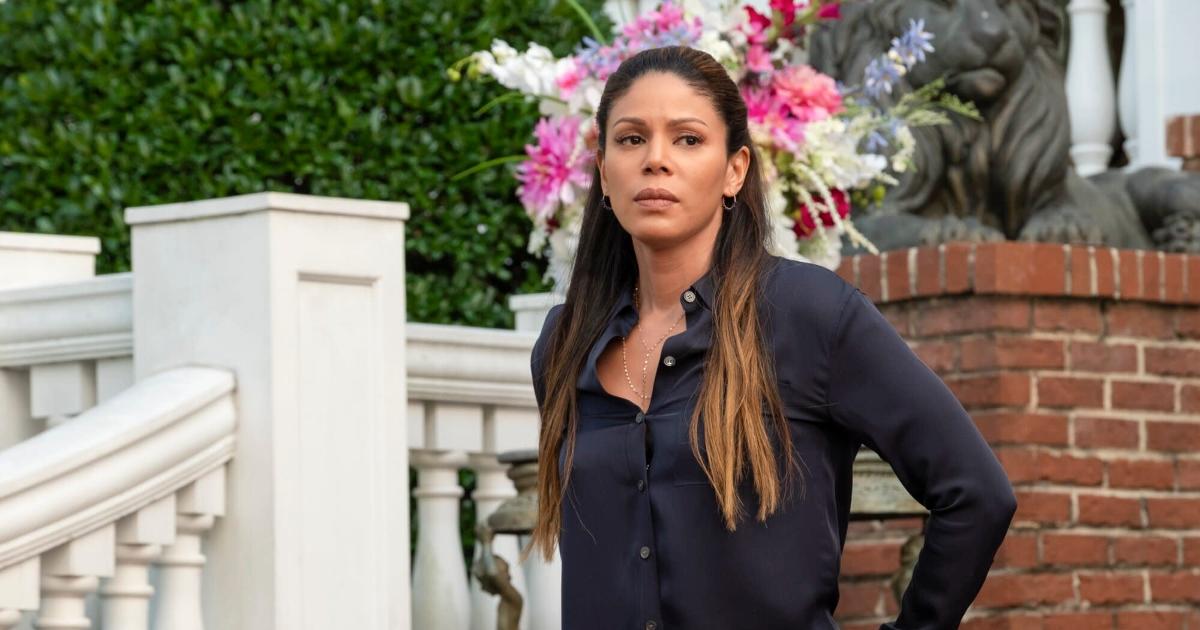 Article continues below advertisement
When the series ended in 2020, Merle starred opposite Kaley Cuoco as the no-nonsense FBI agent Cassandra Bowden in Season 1 of the HBO Max thriller drama series The Flight Attendant.
While the versatile actor has an impressive list of onscreen credits, she also has a long list of theater experience. The singer and actress has been onstage in musicals including Rent, Aida, and Spamalot. In 2018, she and her Broadway cast earned a Grammy nomination for Best Musical Theater Album for Once on This Island.
The addition of Merle as Chief Natasha Ross is exciting for many reasons. For one, it'll be great to see the city's first female fire chief in action, and secondly, it has fans wondering whether she'll give Maya Bishop (Danielle Savre) her position of captain back that was stripped by Chief McAllister. And of course, we're itching to see how Natasha and Andy's relationship unfolds, and if the chief's past with Robert will complicate things at the station.
Tune in to see how it all goes down when new episodes of Station 19 air on Thursdays at 8 p.m. EST on ABC.