Jennifer Pandos Disappeared in 1987 Leaving Her Parents as Suspects — Where Are They Now?
An HBO documentary about the 1987 disappearance of 15 year-old Jennifer Pandos has a few twists. Police long-suspected her parents were involved.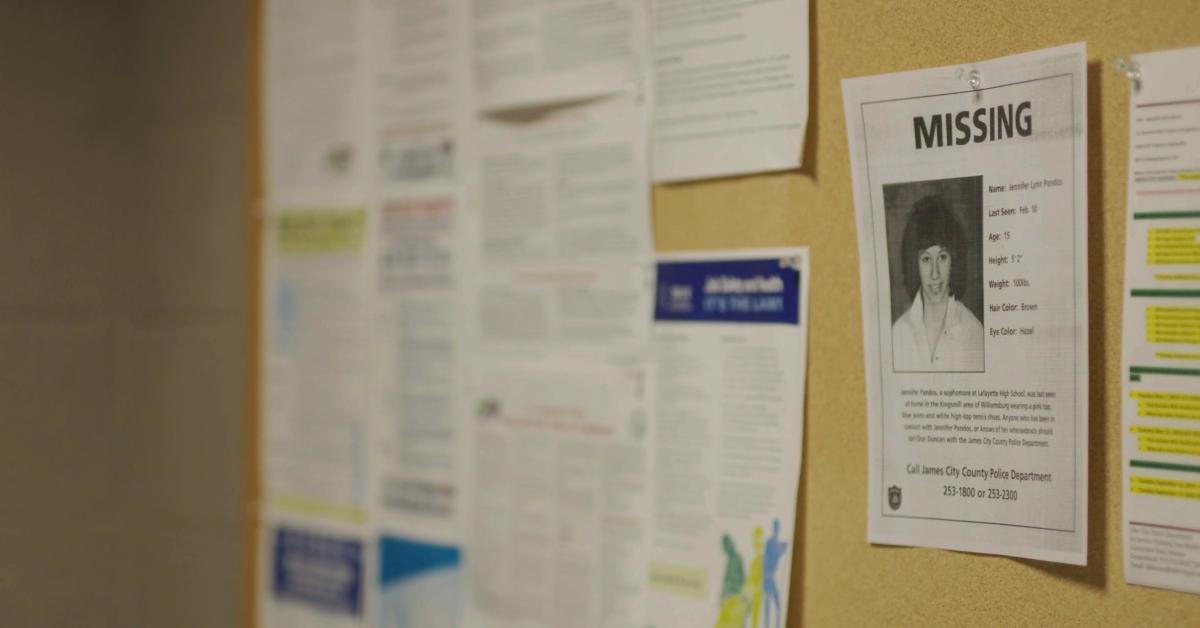 True crime is a saturated genre, with content running the gamut of prestigious to predatory. Oftentimes the stories are guided by an outside source who at best is trying to help and at worst, is using someone's trauma as a jumping-off point for fame. In HBO's docuseries Burden of Proof, the burden lies with Stephen Pandos whose sister Jennifer Pandos disappeared from their childhood home in February 1987.
All that remained was a cryptic note written by Jennifer, as well as decades of grief and frustration.
Article continues below advertisement
In an effort to assuage this, or perhaps to gain some sort of control over the situation, Stephen embarked on an eight-year journey along with documentary director Cynthia Hill (What Happened, Brittany Murphy?).
At the time, he was estranged from both his parents whose lives were destroyed when their daughter vanished. It didn't help that police suspected they had something to do with it. Where are Stephen and Jennifer Pandos's parents now? Here's what we know.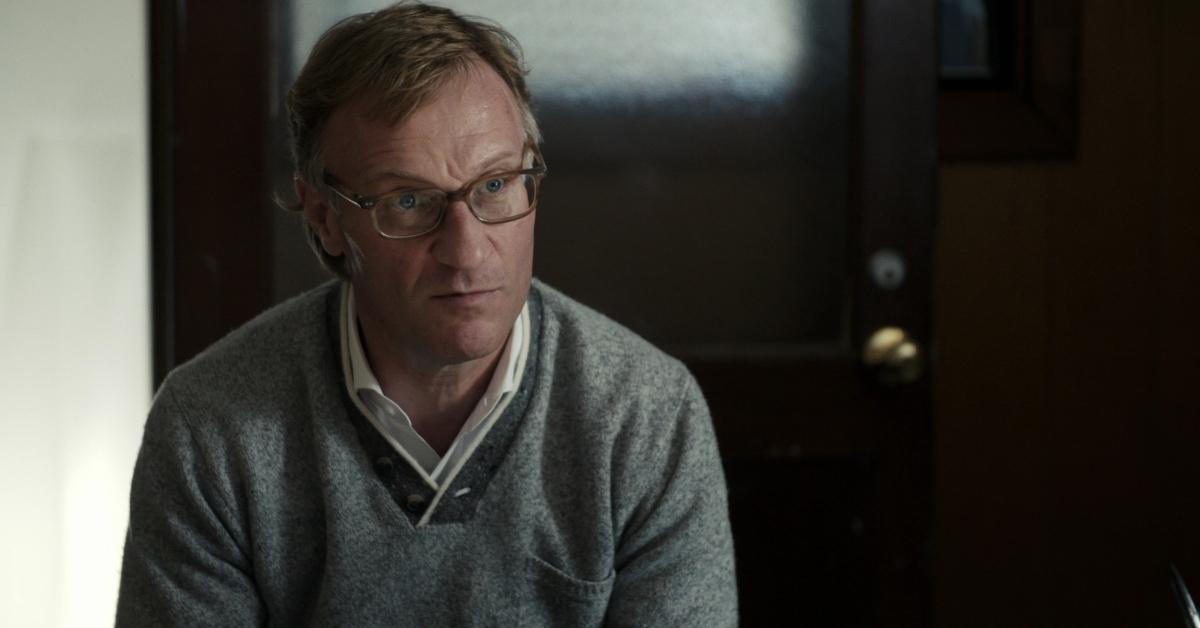 Article continues below advertisement
Where are Stephen and Jennifer Pandos's parents now?
At the beginning of the documentary, Stephen says that he has "reached out to an attorney to see if he could sue them for the death of his sister." Part of his suspicion is based on lies he claims he's been fed for 22 years since Jennifer disappeared. His parents, Ron and Margie Pandos, are well aware of the fact that their son long believed they are hiding something.
However, in the process of filming the series, Stephen begins to have doubts.
Stephen and Jennifer's childhood was marked by violent outbursts from their father, who suffered from PTSD after returning home from the Vietnam War. It was a terrifying emotional and physical place to be in. Stephen reflects on the fact that some of his beliefs are fueled by the deep rage he has towards his father.
Article continues below advertisement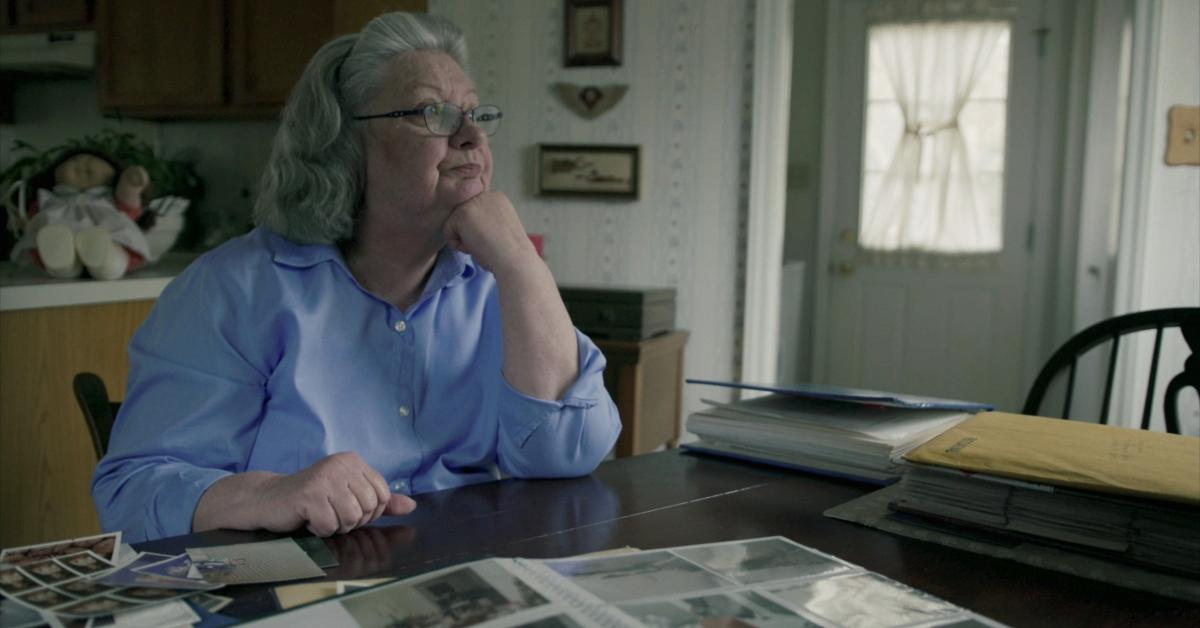 Margie is described as "stoic." She doesn't have any answers for Stephen, which drives a wedge further between them. She and Ron divorced in the '90s with her ex-husband telling Margie he "never wanted to speak to her again."
Wrapped up in Stephen's anger with Ron, is resentment for a mother who couldn't help him then and seemingly refuses to help him now. By the end of the series, something does change for Stephen and his mother. Ron is a different story.
Article continues below advertisement
Why did documentary filmmaker Cynthia Hill want to tell this story?
Directory Cynthia Hill told Variety that after receiving a message from Stephen via LinkedIn in 2016, she thought to herself, "There must be a story there." By that time, Stephen had already spent years trying to uncover what happened to Jennifer. He needed a new way to help her.
"What drew me to the story was this emotional rollercoaster that Stephen had already been on and that he was continuing to be on," Cynthia told the outlet.
Article continues below advertisement
Stephen already believed his father had something to do with it, and this idea was certainly supported by the case files they had access to. Because of this, they opted to shift the focus away from making this a traditional whodunit-style film.
"It was more about trying to just witness this destruction of this family and how you come out of that," Cynthia added.
Cynthia references a twist that changes the course of the documentary, and possibly a few minds. A lot can happen in eight years, but a lot more can happen in the 35 years since Jennifer was last seen.
Stream Burden of Proof on HBO now.