Stephen King Is One of the Highest Paid Authors the World
Author Stephen King has written over 64 novels in his lifetime, but what's his net worth? He's allegedly one of the highest paid writers alive.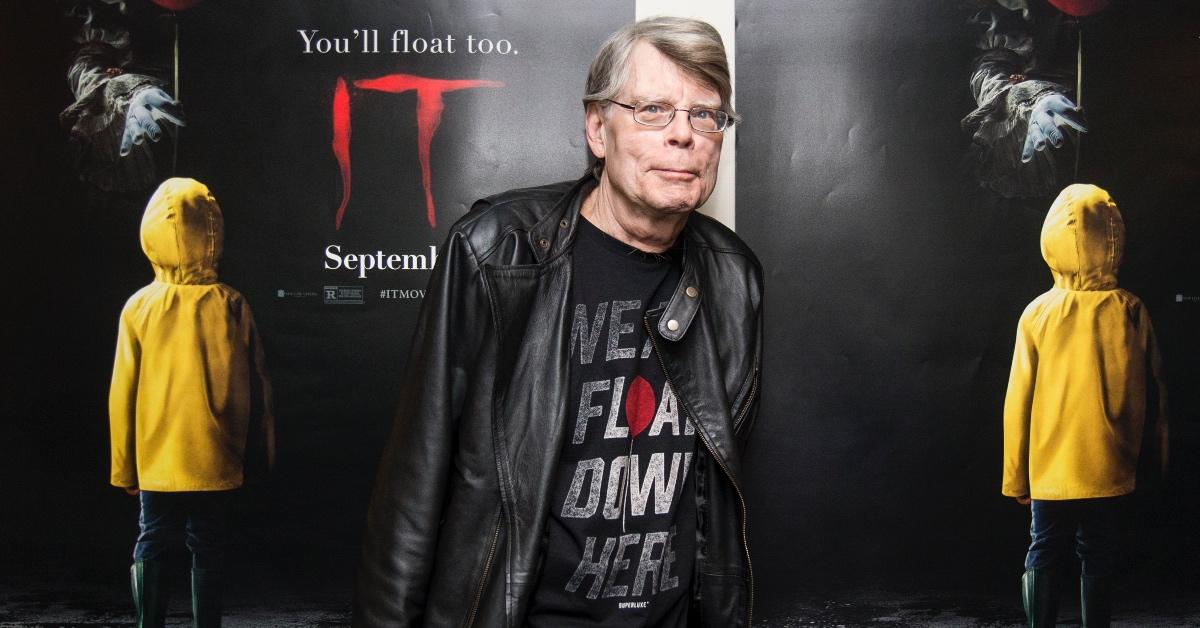 Author Stephen King is a prolific American supernatural, suspense, and horror writer who has been dubbed "the King of Horror." In total, he has authored 64 books, with seven under the pseudonym Richard Bachman and five non-fiction. His numerous works have been adapted for film and television, including Carrie, The Shining, IT, and more.
Article continues below advertisement
Stephen King is arguably one of the most impressive writers for his contributions to literature and numerous accolades. But what is his net worth? Here's everything you need to know.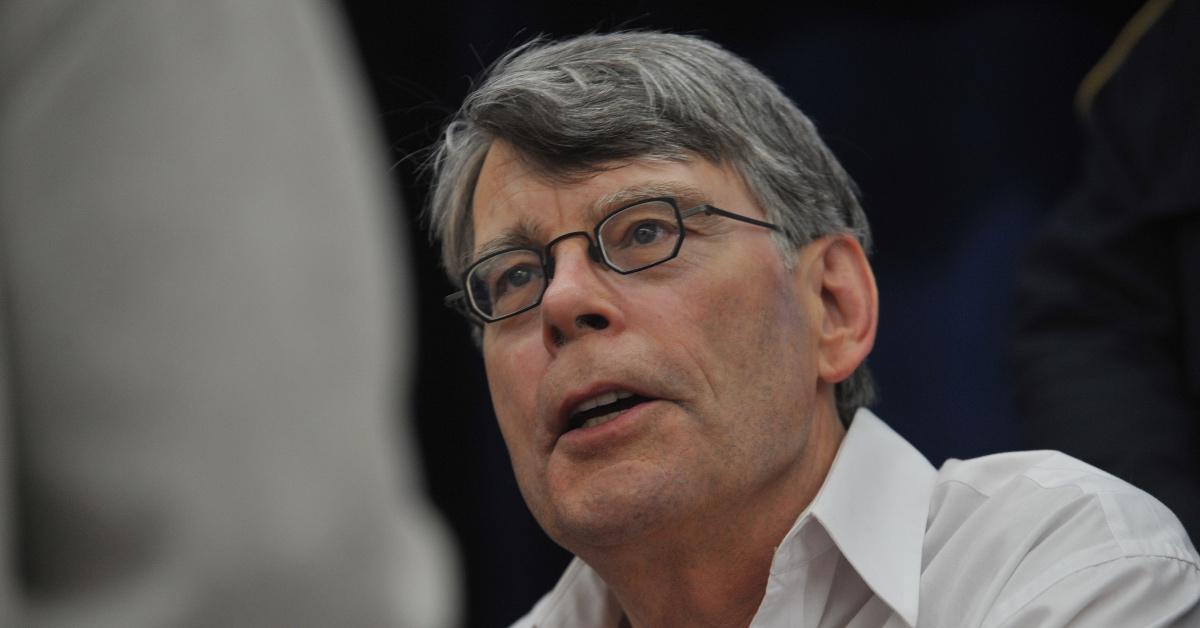 Article continues below advertisement
What is Stephen King's net worth?
According to Celebrity Net Worth, Stephen King's estimated net worth is $500 million. In addition to his profitable book and film rights, Stephen is also responsible for collaborating with several musicians, most notably Michael Jackson, on various projects. He helped in the creation of Michael Jackson's Ghosts, a 40-minute musical, in 1996.
Author Stephen King is an American novelist best known for his works of horror, science fiction, and the supernatural. He has been dubbed "the King of Horror" in pop culture, and many of his works have been adapted for the screen, including The Shining, Carrie, IT, The Stand, and many more.
Birth date: Sept. 21, 1947
Birth place: Portland, Maine
Birth name: Stephen Edwin King
Father: Donald Edwin King
Mother: Nellie Ruth King
Marriages: Tabitha Spruce (m. 1971)
Children: Naomi King, Owen King, Joseph Hillström King (who writes as Joe Hill)
Education: Lisbon Falls High School (grad. 1966), University of Maine (grad. 1970)
Article continues below advertisement
Stephen King was born in Portland, Maine. He has one older brother named David. After Stephen's father left the family when he was 2, they moved around several times but ultimately settled in Durham, Maine, where his mother cared for her parents until their deaths. During his time in school, Stephen developed an interest in writing horror, especially after browsing his attic with his brother and discovering a collection of short stories by H.P. Lovecraft.
During Stephen's time in school, he often wrote for fun, contributing short stories to a newspaper his brother created and selling stories to friends based on movies he'd seen. Stephen's first short story to be independently published was in Comics Review 1965, titled, I Was a Teenage Grave Robber. His first professional short story, The Glass Floor, was published in 1967.
Article continues below advertisement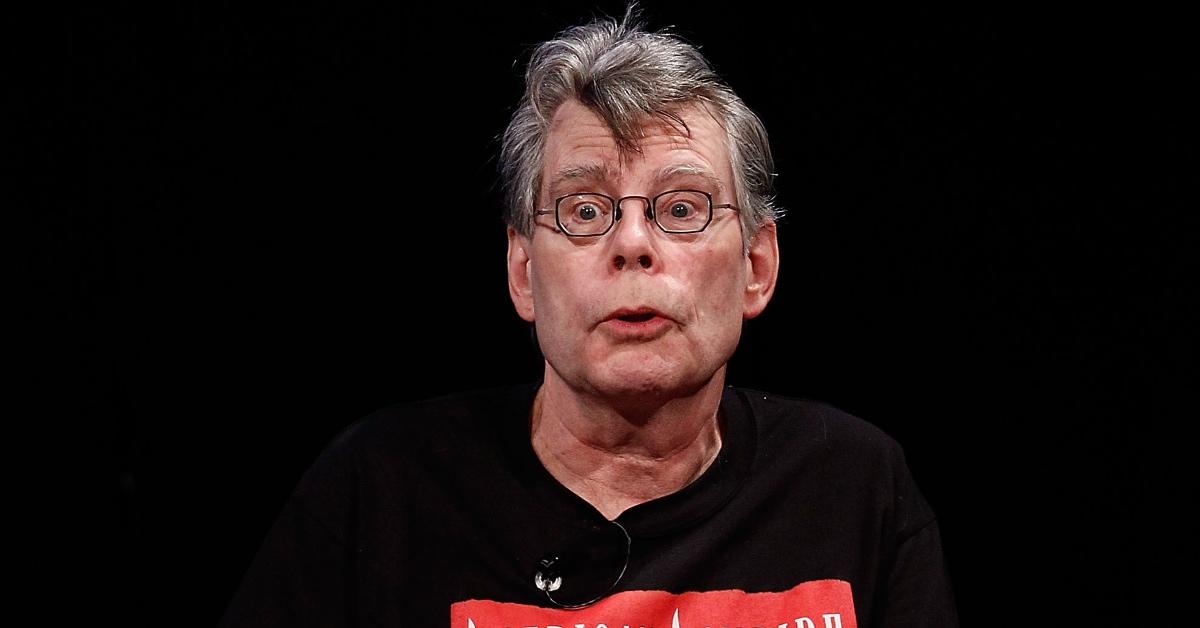 After graduating from the University of Maine and marrying his college sweetheart, Tabitha Spruce, Stephen earned a certificate to teach high school English. Finding no positions available, he began making money selling short stories to men's magazines. After he was eventually hired to teach, Stephen also drafted several novels, but his first published novel was Carrie in 1973.
Article continues below advertisement
Since the publication of Carrie, Stephen has published many other works, including notable novels, novellas, and stories like Salem's Lot, The Body, Rita Hayworth and the Shawshank Redemption, The Shining, The Dark Tower series, IT, and more. Additionally, Stephen has written for both DC and Marvel Comics and collaborated with other authors, such as Peter Straub and his own son, Joe Hill, who followed in his dad's footsteps and became a horror writer.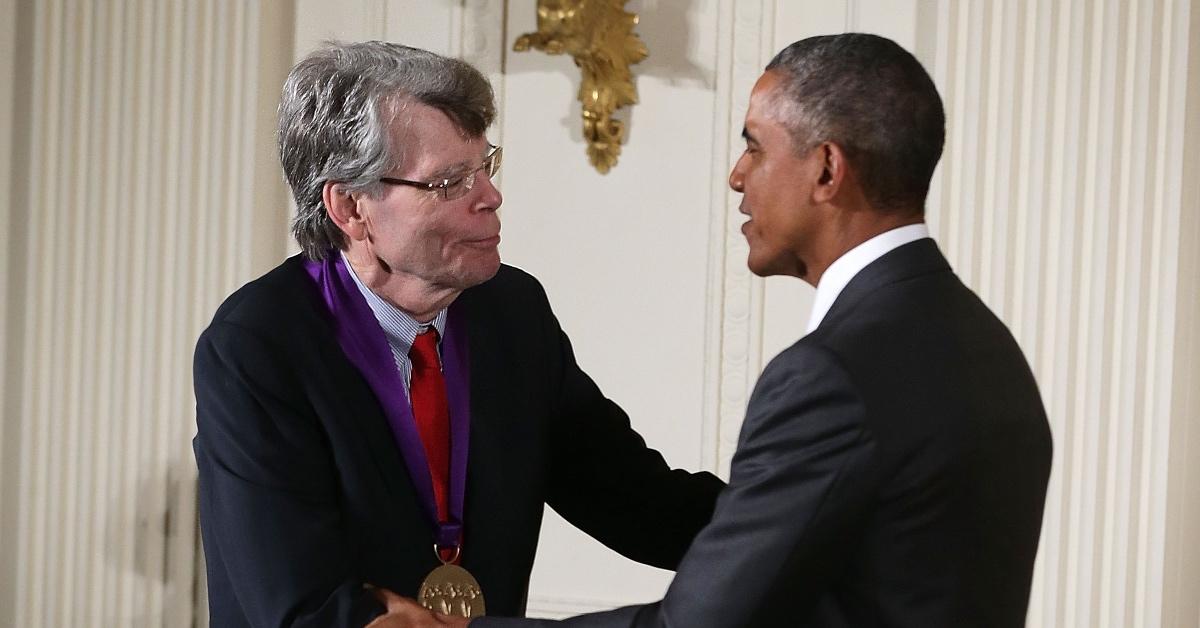 Article continues below advertisement
As recently as 2019, Stephen King was the fifth highest paid writer in the world behind the likes of Michelle Obama and J.K. Rowling. Per Forbes, in 2019 alone, he made $17 million based on his writing and subsequent film adaptations.
Recently, Stephen King's finances came into play in August 2022, when he testified in a case by the United States Justice Department to block a $2.2 billion merger of Penguin Random House and Simon and Schuster. On the stand, Stephen was called in as a witness to detail his experiences as a bestselling author.