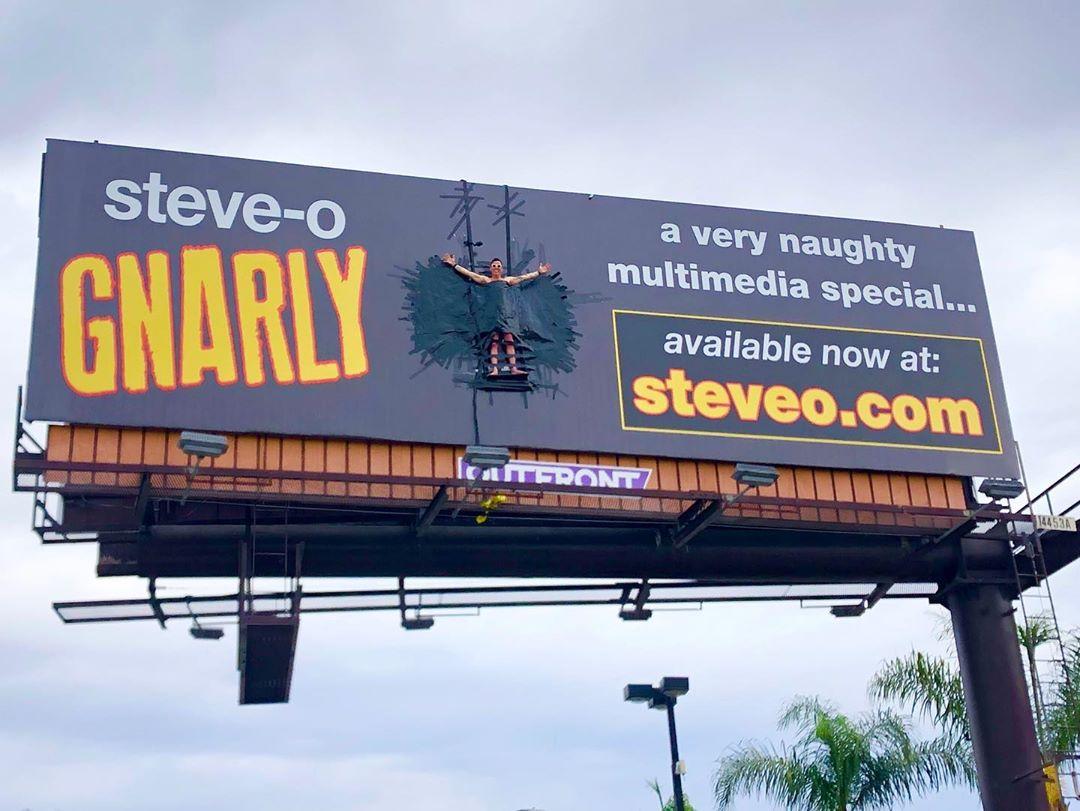 Steve-O Taped Himself to a Billboard to Promote His New Comedy Special
For any millennial, the MTV show Jackass was something that frequented our televisions screens. The show debuted on MTV in 2000 and became a phenomenon, turning into movies and multiple spin-offs. The main host, Johnny Knoxville, also ended up having a semi-successful career as an actor. While the Jackass franchise has seen its success, it has also seen great tragedy, like the death of Jackass alum Ryan Dunn.
Article continues below advertisement
Cast member Steve-O also saw his fair share of controversy, including drug use and a 72-hour hold in a psych ward. However, despite his past, Steve-O marked ten years of sobriety in 2018 and has gone on to work in stand-up comedy. Recently, the former Jackass cast member taped himself to a billboard in Los Angeles in order to get some press for his new comedy special, Gnarly. And guess what? It worked.
The LAFD had to eventually intervene in Steve-O's publicity stunt.
Steve-O literally taped himself to a billboard in downtown Los Angeles to garner some attention for his new comedy special, Gnarly. He posted a photo on Instagram that showed him duct-taped to the billboard. In the caption, Steve-O emphasized that "a team of real professionals rigged everything safely. There is zero chance of me falling, and it's important to me that we not waste any valuable city resources on this."
Article continues below advertisement
Steve-O kept fans updated on how his time on the billboard was going and, in his Instagram Story, admitted he was starting to get a little bit sore after an hour and a half on the billboard. He also acknowledged the police had shown up to monitor the situation. "They say they're not sure that I'm committing any crimes," Steve-O said. "I don't think so. I paid for the billboard, man!"
Article continues below advertisement
'Gnarly' features comedy along with 'Jackass'-style stunts.
Steve-O set himself on the billboard to promote his new comedy special, Gnarly, which is described as "a very naughty multimedia special" that mixes stand-up comedy and Jackass-style stunts.
Article continues below advertisement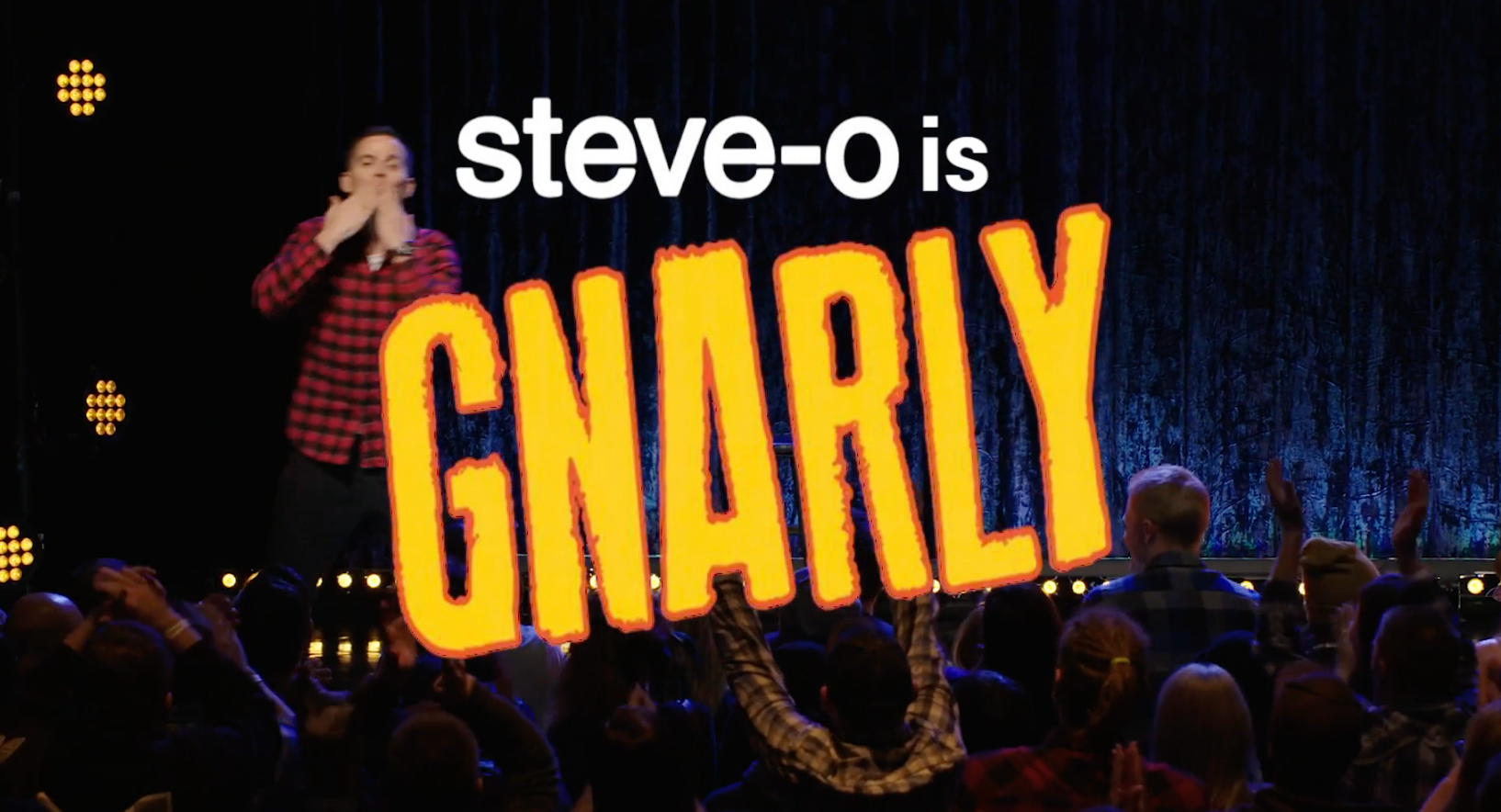 It features cameos from several members of the Jackass crew, including Bam Margera, Wee Man, Chris Pontius, and Johnny Knoxville. In the trailer for the special, fans see Johnny kick Steve-O right in his crotch while he is completely naked.
Article continues below advertisement
Twitter reacted to Steve-O's new special, 'Gnarly.'
After Steve-O's stunt went viral, fans took to Twitter to voice how they felt about Steve-O and his comedy special. One user praised Steve-O for his antics and wrote, "Steve-O has duct taped himself to a billboard. Maybe it's not too late for 2020...He's the hero we need, not the one we deserve…"
Another fan wrote about how the stunt made them want to watch his comedy special, "You can take Steve-o out of Jackass but you can't take Jackass out of Steve-o. Definitely going to watch Gnarly now, especially after his latest stunt."