Comedian Steve Way Steals Scenes on the New Hulu Show 'Ramy'
Steve Way isn't just the star of Hulu's new show 'Ramy,' he's also a comedian, motivational speaker, and muscular dystrophy advocate.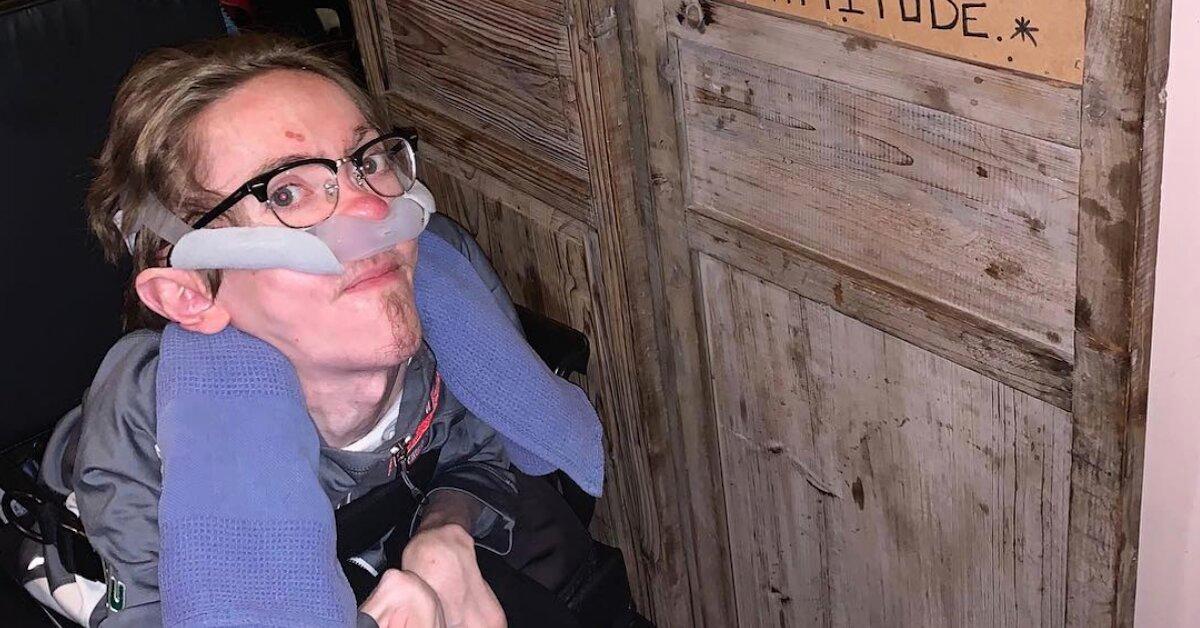 Hulu's new show Ramy — which premieres on April 19 and stars comedian Ramy Youssef in the title role — is unlike anything we've ever seen before. The comedy follows a first-generation Egyptian-American "who is on a spiritual journey in his politically-divided New Jersey neighborhood," a description of the series reads.
The show's depiction of an average Muslim family isn't the only refreshing thing about it. Season 1 also features stand-up comic Steve Way, who was born with muscular dystrophy. Scroll down for more info on the 28-year-old rising star.
Article continues below advertisement
Steve hasn't let his muscular dystrophy get in the way of his career goals.
Since the age of 11, Steve has been rolling through life in a wheelchair. The New Jersey native, who requires help to eat and get dressed, managed to make a name for himself in comedy thanks to his unique sense of humor.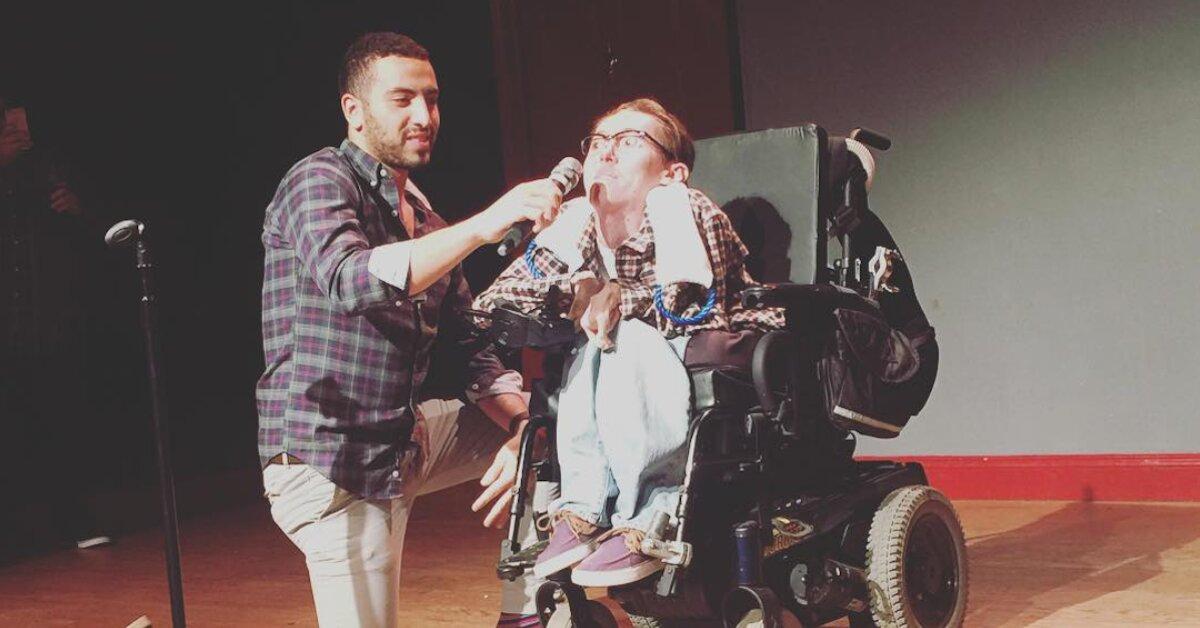 Article continues below advertisement
"When I do stand-up in front of an audience I can tell they're pretty uncomfortable, they're not sure if they should laugh or not," he explained to Folks magazine. "As my set goes on I can see them warming up, they're getting comfortable and used to my style. I kind of have to come off [as a jerk] because if I'm just passive they won't really take me seriously and they won't open up."
Steve, who also gives motivational speeches across the country as an advocate for disability awareness, said people who stare or ask inappropriate questions about his disease don't really bother him.
"My stand-up set is one part telling jokes and another part educating," he shared. "A lot of people come up to me after my set and say, 'Hey, that was really funny. And I really didn't know X, Y, and Z about muscular dystrophy.'"
Article continues below advertisement
He's a substitute teacher by day.
In a 2016 interview, Steve talked about his passion for teaching, which grew out of a fascination for history. "I always love interacting with people and the students at the school I work at are so helpful, respectful, and accepting of me," he said. "That's really the reason I do what I do, because of the kids."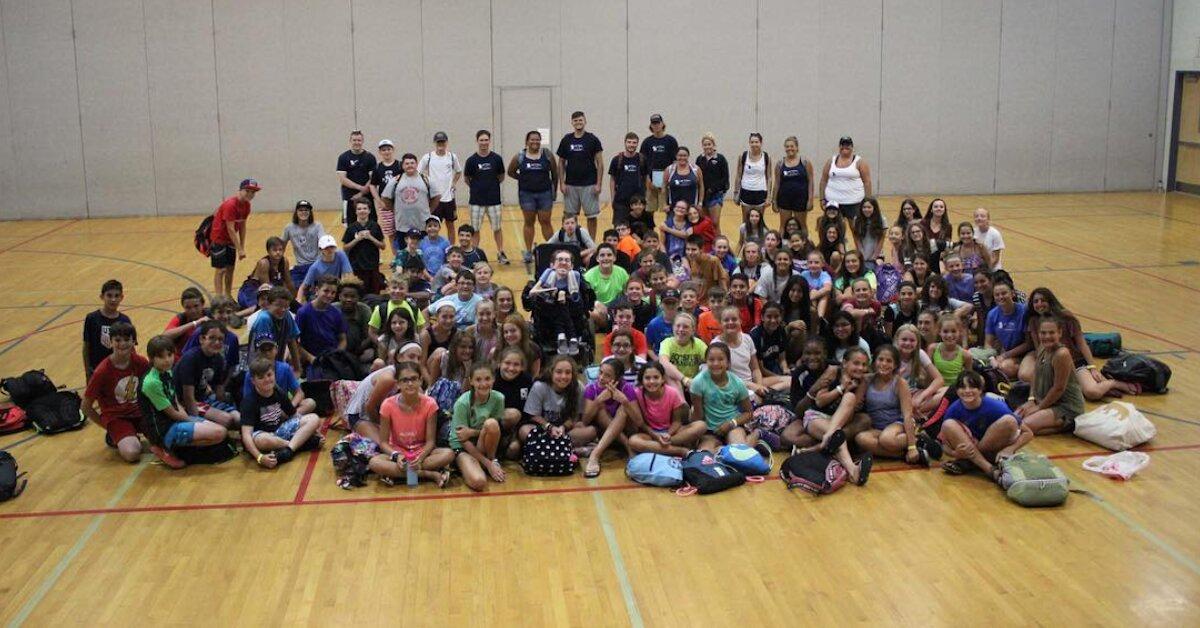 Article continues below advertisement
Despite his many successes, when asked what he considered his greatest professional accomplishment to be, the public speaker answered, "Definitely graduating college a semester early… The summer before my senior year I broke both of my legs… Looking back on it I don't know how I did it but you know what, I was just determined to finish early and I did it."
His role on Ramy is truly art imitating life.
On the new comedy, Steve plays, well, Steve — the main character's best friend. In real life, Steve is close pals with the show's co-creator and star, Ramy Youssef.
Article continues below advertisement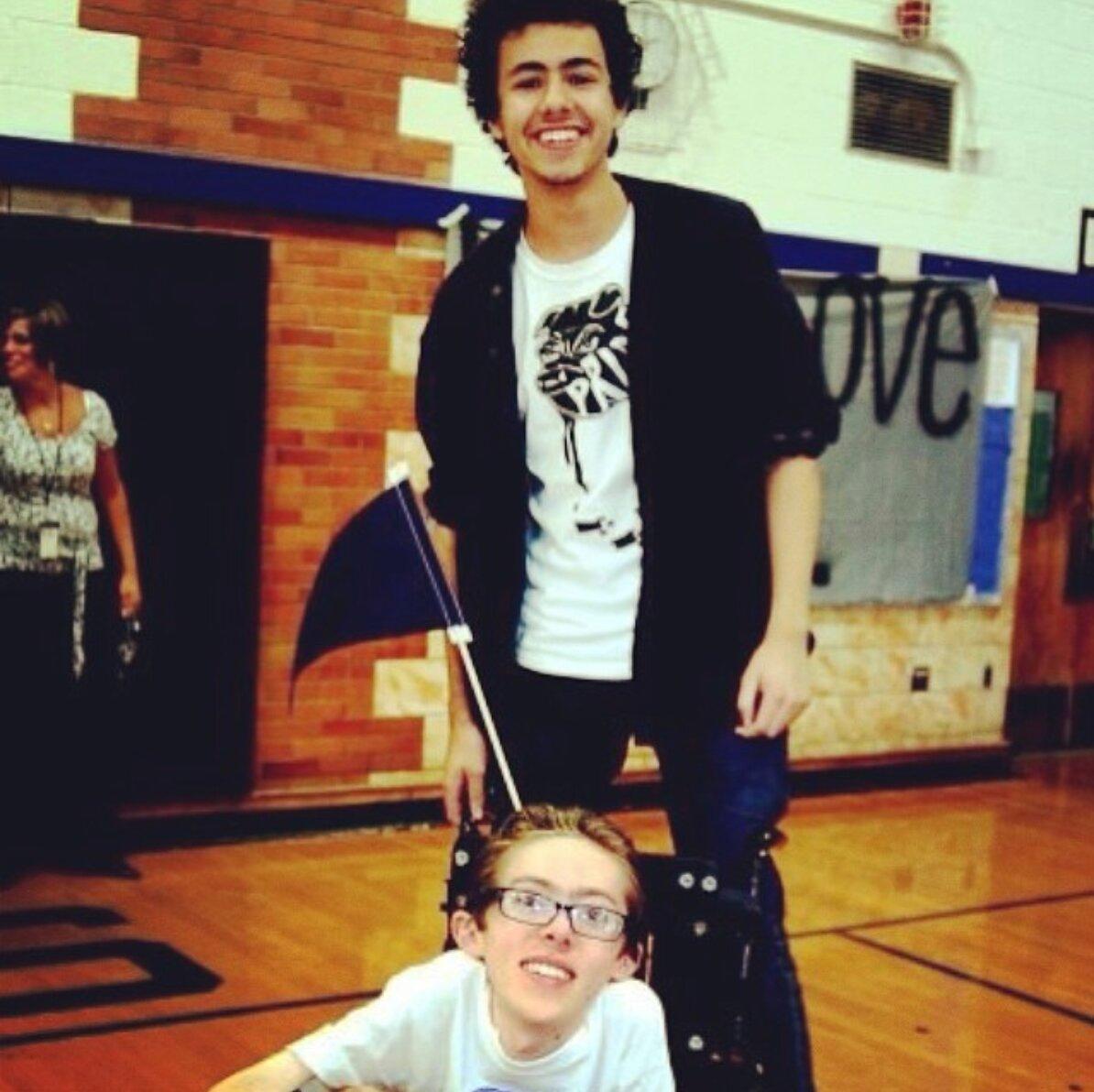 In a recent chat with Variety, Ramy revealed that he relied on his childhood buddy to share what types of interactions his character should be having. For example, in one scene, Ramy tells Steve's mother that her life "sucks" because she constantly has to care for her son.
Though that encounter may make you cringe, Ramy explained that it's about "respecting what a parent of someone who's disabled goes through… so that we can show them that we see them."
You can stream the first season of Ramy on Hulu beginning April 19.