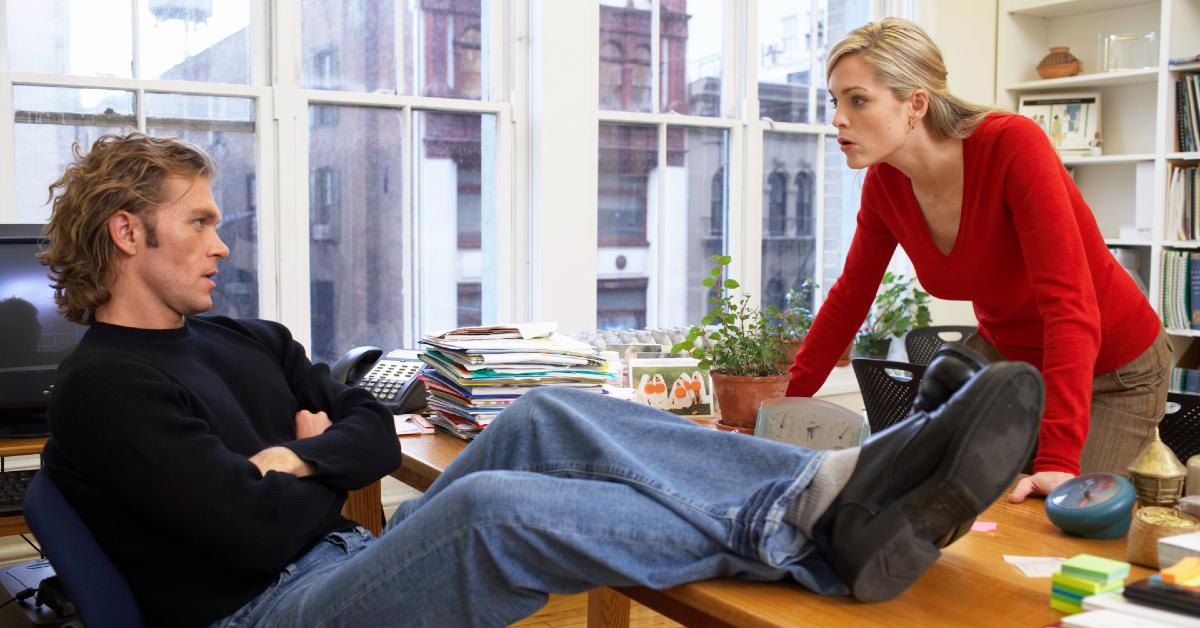 TikToker Urges Women to "Stop Giving Ugly Men a Chance" Sparking a Heated TikTok Debate
TikToker @mtabby1996 went viral after she uploaded a video to the popular social media platform where she urged women "to stop dating ugly men." She says in the clip: "We as women need to stop giving ugly men a chance." The snippet was heavily criticized and discussed on TikTok through a series of stitch clips and became a point of contention among several creators.
Article continues below advertisement
One account, @therightcorner garnered a ton of views and comments when he asked in response to the woman's TikTok: "What do you think would happen if a guy made the same video saying the same thing? Just picture for a moment what would happen if the roles were reversed?"
Article continues below advertisement
Psychology outlet Very Well Mind states that while physical attraction isn't the most important aspect of a romantic relationship, it still plays a large part in deepening bonds between individuals. The piece cited a study that states: "Physical attraction is an important component in romantic relationships. It is often the starting point of relationships, helping people connect with each other and build an emotional attachment."
The outlet also referenced another analysis conducted in 2015 that says, "Physical attraction also helps people maintain relationships. According to a 2015 study, being physically attracted to one's partner is linked to greater marriage satisfaction and longevity."
But one only need to look at the modern dating landscape many folks engage in to see the effects of physical objectification in relationships.
Article continues below advertisement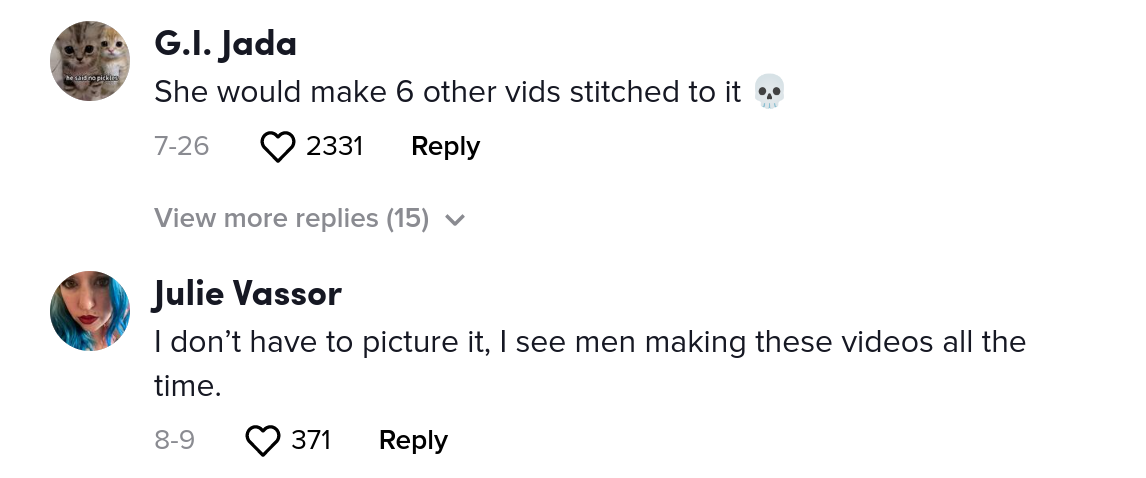 Popular applications like Tinder, Bumble, and others reduce entire profiles into an assortment of photos or short video clips, rendering dating experiences to swipe-happy affairs where many individuals rule out a prospective partner based on a split-second quick looks. Multiple studies have been conducted on "the swipe effect" of online dating.
Article continues below advertisement
It appears that @mtabby1996's TikTok account has been either deleted or temporarily disabled since she posted the "stop giving ugly men a chance" clip, however, that hasn't stopped conversations and posts surrounding the controversy her words stirred.
A user who posts under the handle @buffanime_guy stitched together her clip, along with the one uploaded by @therightcorner where he "reverse[s]" the "roles" as the latter propounded.
Article continues below advertisement
He says in the clip, "Well, goodbye to this account because we're gonna see what happens. Guys, we need to stop giving ugly women a chance." He then ends the clip with a thumbs up. It didn't take long for the clip to go viral, where it garnered over 17,000 comments and as of this writing, some 1.1 million likes.
Many commenters supported his post writing:
"a moment of silence for this absolute legend"
"if his account gets banned I'm suing tiktok."
"You my man.... You are a legend and will be remembered as one"
"as a female, I salute to your bravery."
Other men posted similar videos on TikTok who also garnered a ton of views, like this one posted by @schweendawg.
Article continues below advertisement
He stitches @mtabby1996's clip with a snippet of his own where he states, "We as men need to stop giving ugly women a chance...now watch me get all the hate." He finished the 9-second clip with a chuckle before the video cuts out.
Article continues below advertisement
Other TikTokers took issue with @therightcorner's post stating that his comparison isn't fair because men have historically objectified women, like @bittertobetter who said, "What do you mean by 'what if, sir?' Men on this app are constantly shaming and putting down women based on how they look. Forget the app, in real life men will treat you worse if they don't find you attractive, not even dating wise just basic human interactions and for dating looks are generally prerequisites for men."
Article continues below advertisement
@cayleecresta also argued in response to @therightcorner's post that historically speaking men have been objectifying women so much that its defined social structures for thousands of years.
Article continues below advertisement
"They do and they have been since the beginning of time. They've been calling women low value and comparing them to used cars every time they've had access to a microphone. But it feels uncomfortable to hear it about yourself because it hasn't historically been done. You're not used to seeing men judged solely on their physical appearance instead of who they are as a person."
Caylee caps off her video saying "I do find it ironic that you only want to talk about fairness once the tables have turned and it tells me that you don't care about this being done to people, you care about it being done to you."
It appears that there are still more and more videos being posted on TikTok that in response to @mtabby1996's clip and the debate it caused.