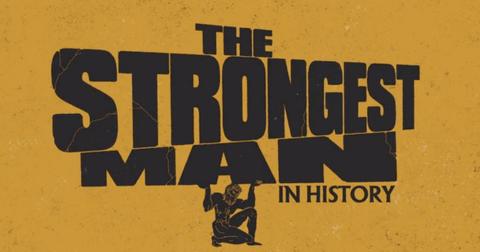 'The Strongest Man in History' Competitors Are Literally Trying to Lift a 2,000-Pound Car
By Rebecca Macatee
If you're not watching The Strongest Man in History, you should be. The History show features famed strongmen Brian Shaw, Eddie Hall, Robert Oberst, and Nick Best as they test legendary feats of strength. (Warning: Do not try anything they do at home!)
On the August 7 The Strongest Man in History, these strong stars will attempt to beat Monte Saldo's most famous feat of supporting a car with people inside. Is it even humanly possible? Here's what you need to know.
Monte Saldo was a bodybuilder who weighed just 144 pounds.
Monte Saldo was born in 1879 in London. According to History.com, his real name was Alfred Montague Woollaston, but he adopted the Italian-sounding stage name later on.
Monte had an early interest in strength and bodybuilding, and he was also interested in becoming a showman. As a teenager, he was an apprentice to German bodybuilder Eugen Shadow.
Unlike many of his contemporaries, Monte weighed in at just 144 pounds.