"I Have to Go Back and Forth" — College Student Flies From NYC to Chicago for Class
A college student has gone viral after she revealed that she flies from NYC to Chicago for class every week and folks are perplexed.
Most folks are used to taking in the college experience the traditional way. Typically folks are dropped off at college by loved ones, get acquainted with their roommates, take in campus life, and make memories with new friends throughout the four-year journey. After all, it's said that your college experience will include some of the most enlightening and important years of your life.
Article continues below advertisement
That said, in the 21st century, some folks navigate college life differently — from commuting to school from a neighboring town or simply opting for online courses. While either option is OK, most folks say that getting the traditional college experience isn't attainable for multiple reasons.
So, when one student shared on TikTok that she flies from NYC to Chicago for class weekly, folks were stunned. Here's the full scoop.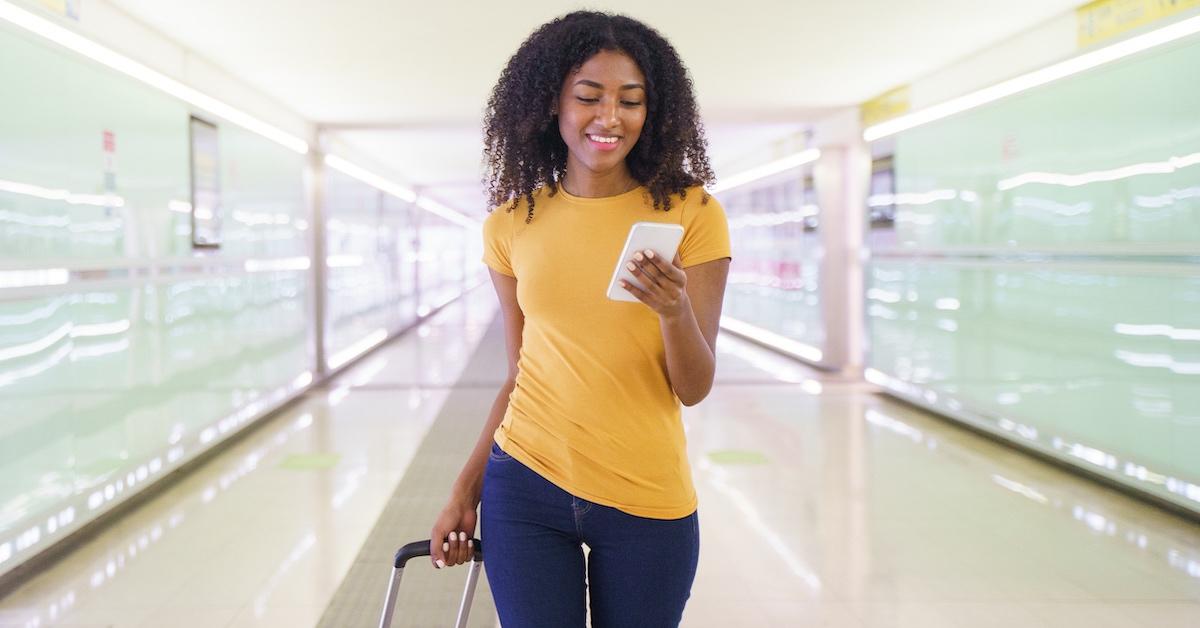 Article continues below advertisement
Why does a student fly from NYC to Chicago to take a college course weekly?
Talk about determination! In an Aug. 27, 2023, TikTok video, creator Loafs (@loafs_) shared her rather interesting commute to college from two different states.
"Come to class with me. Another weekly commute vlog," the video caption reads.
As the video starts, Loafs shares how she commutes from NYC to Chicago every week.
"Come to class with me. Every week I hop on a 6 a.m. flight and use the time to study for my class," Loafs said as she showed a video of her in the air and her laptop with study materials.
"I popped on my favorite podcast and Ubered down to campus in downtown Chicago," Loafs said. "This is me in class. It was actually our last class of the quarter."
Article continues below advertisement
Once class was complete, Loafs grabbed lunch and went back to the airport to fly home to NYC.
"I desperately needed groceries so I Ubered straight from the airport to Trader Joe's and then I Ubered home," Loafs said. "I got ready for bed and I knocked out."
Interestingly, folks had questions ranging from Loafs choosing a school in NYC to moving to Chicago. Loafs replied in a video and set the record straight.
Article continues below advertisement
Apparently, Loafs said that she works full-time in NYC and if she could do remote classes she would, but the course is only available in person. Not to mention, her job is also not remote. So, moving to Chicago is out of the question.
Some folks believed that remote was a viable option due to past TikTok's Loafs posted of her traveling while working remotely. However, she shared that she now has a new job.
Article continues below advertisement
Also, Loafs said that while there are schools in NYC, the Chicago school is her dream school and it has the top marketing program in the U.S. Loafs said it's also the No. 2 business school in the U.S.
In Part 2, Loafs shared that while her current lifestyle is expensive, she's able to pay for all the costs associated with commuting with her salary.
"I am financially supporting myself and I do pay that out of my salary," Loafs said. "I feel really grateful to be able to do that."
Article continues below advertisement
Loafs also said that she has a lot of goals that she wants to accomplish so she was "more than willing to make the financial sacrifice." Loafs said that she will share a video about her financial breakdown for folks wanting more insight into her lifestyle. She said that she spends around $500 to $550 on roundtrip tickets, $30 to $55 for Ubers home to the airport, and Chicago Ubers are covered by her school fees.
Article continues below advertisement
Some TikTok users have applauded Loafs for investing in her future.
For most folks, spending a ton of money on travel aside from college expenses is a no-go. However, some people have applauded Loafs for taking the steps needed to follow her dreams and invest in her future.
"Sounds like you love your job, love your school, and have the means and capability, so I don't see why not. It isn't forever, it's to build up for your future," one person said.
"Your determination to reach your goals is unmatched," another user said.
On the flip side, other people are convinced that Loafs could simplify her lifestyle and still yield the same benefits by choosing to further her education in Chicago or NYC.
Either way, it works for her.