A Massive Study Found That 95% of Protests This Year Were Peaceful
In the media, we've been hearing stories of protests turning violent, but that's just because the peaceful protest, which vastly outnumber the violent ones, aren't covered the same way.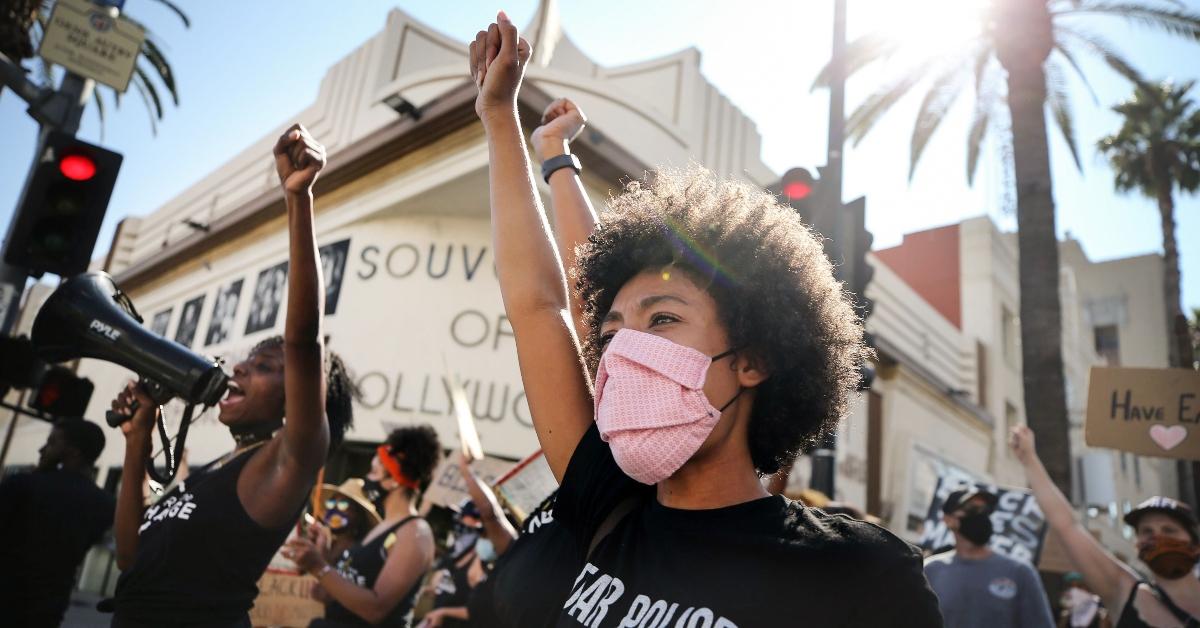 A massive protest movement against police violence and for the Black Lives Matter erupted in the United States several months ago, sparked by the death of George Floyd at the hands of Minneapolis police officers. Since then, opponents of these essential demonstrations have dismissed them as violent and threatening.
Article continues below advertisement
The news has been filled with instances of looting, and indeed some protests, notably those in Portland, Oregon, and Kenosha, Wisconsin, have turned violent thanks to unidentified law enforcement agencies seizing people in the streets and vigilante killers murdering innocent demonstrators in the streets.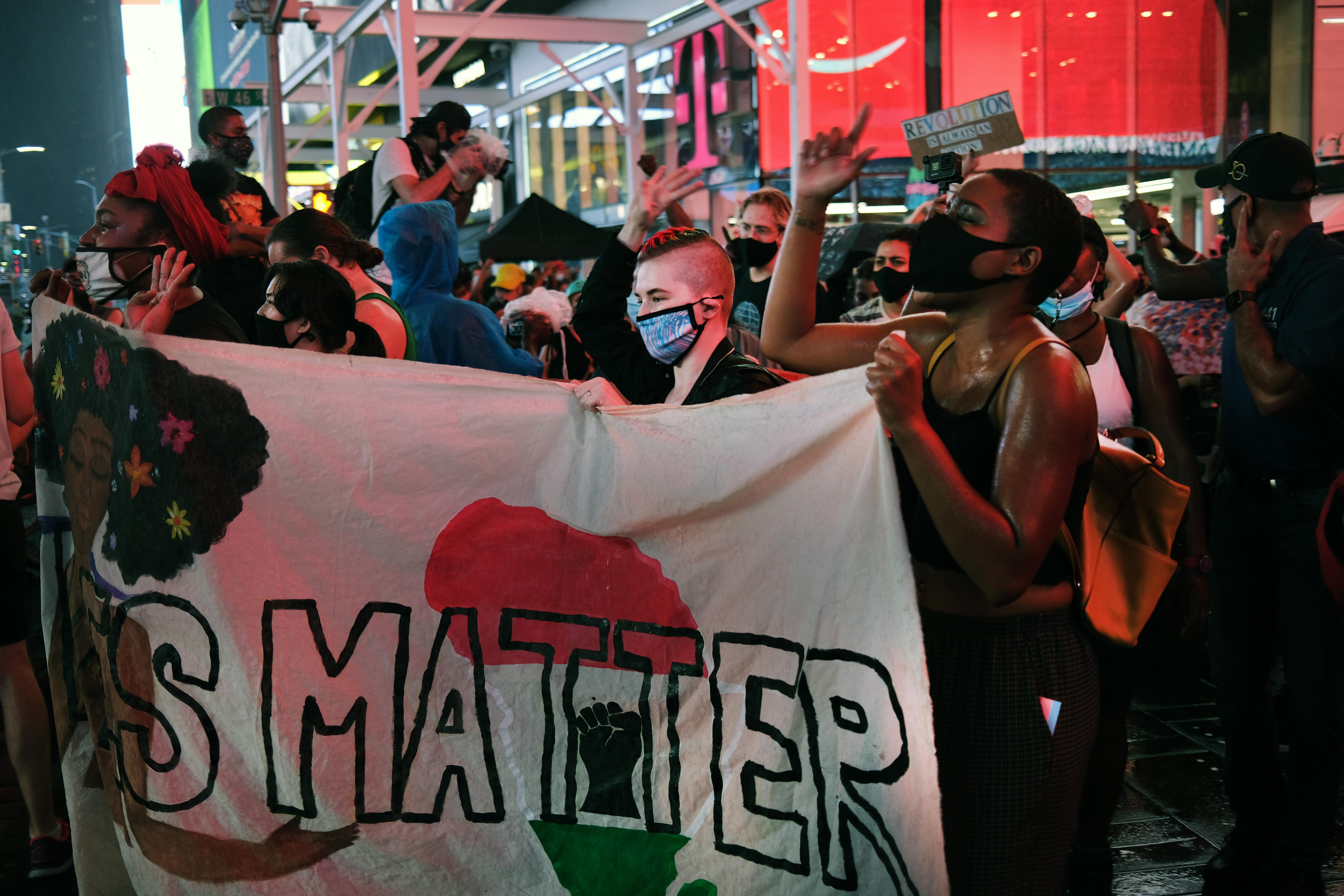 Article continues below advertisement
But a new report from the Armed Conflict Location and Event Data Project found that the recent protests in the United States have been "overwhelmingly peaceful." Despite what the media may choose to highlight, the vast majority of protests, which have been popping up in cities and towns throughout the nation, have been entirely safe and peaceful for their participants.
Working with Princeton University's Bridging Divides Initiative, researchers found that out of more than 10,000 demonstrations and protests across the country between late May and the end of August, nearly 95 percent of them were peaceful. "Fewer than 570 — or approximately 5 percent — involve demonstrators engaging violence."
Article continues below advertisement
The report also found that "In many urban areas like Portland, Oregon, for example, which has seen sustained unrest since Floyd's killing, violent demonstrations are largely confined to specific blocks, rather than dispersed throughout the city."
Even in the city's where violence has broken out, those have mostly been isolated incidents among many other completely peaceful demonstrations.
Article continues below advertisement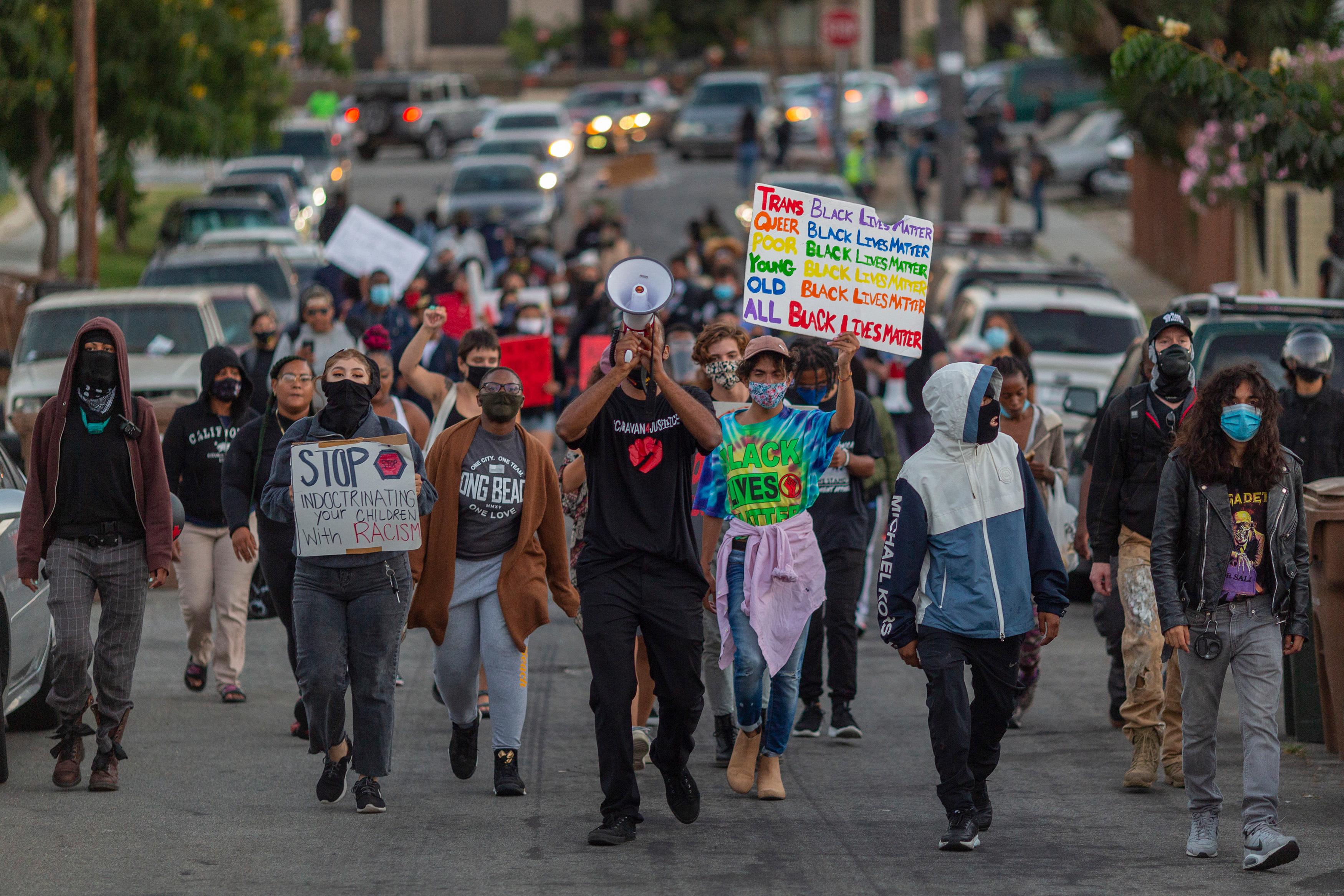 The study also found that peaceful protests have been reported in "over 2,400 distinct locations around the country." On the other hand, there have only been violent demonstrations in fewer than 220 locations, "under 10 percent of the areas that experienced peaceful protests."
Article continues below advertisement
Even though most of the protests are totally peaceful, the report acknowledges a recent poll that found that "42 percent of respondents believe 'most protesters [associated with the BLM movement] are trying to incite violence or destroy property."
Why is this? Research from the University of Washington points to "political orientation and biased media framing, such as disproportionate coverage of violent demonstrations." There have also been "disinformation campaigns" that aim to spread lies about BLM activists and protesters in order to drum up opposition to the movement.
Article continues below advertisement
Donald Trump and his administration have done nothing to deny that these protests are violent; in fact they've stoked these fears and perpetuated the lies.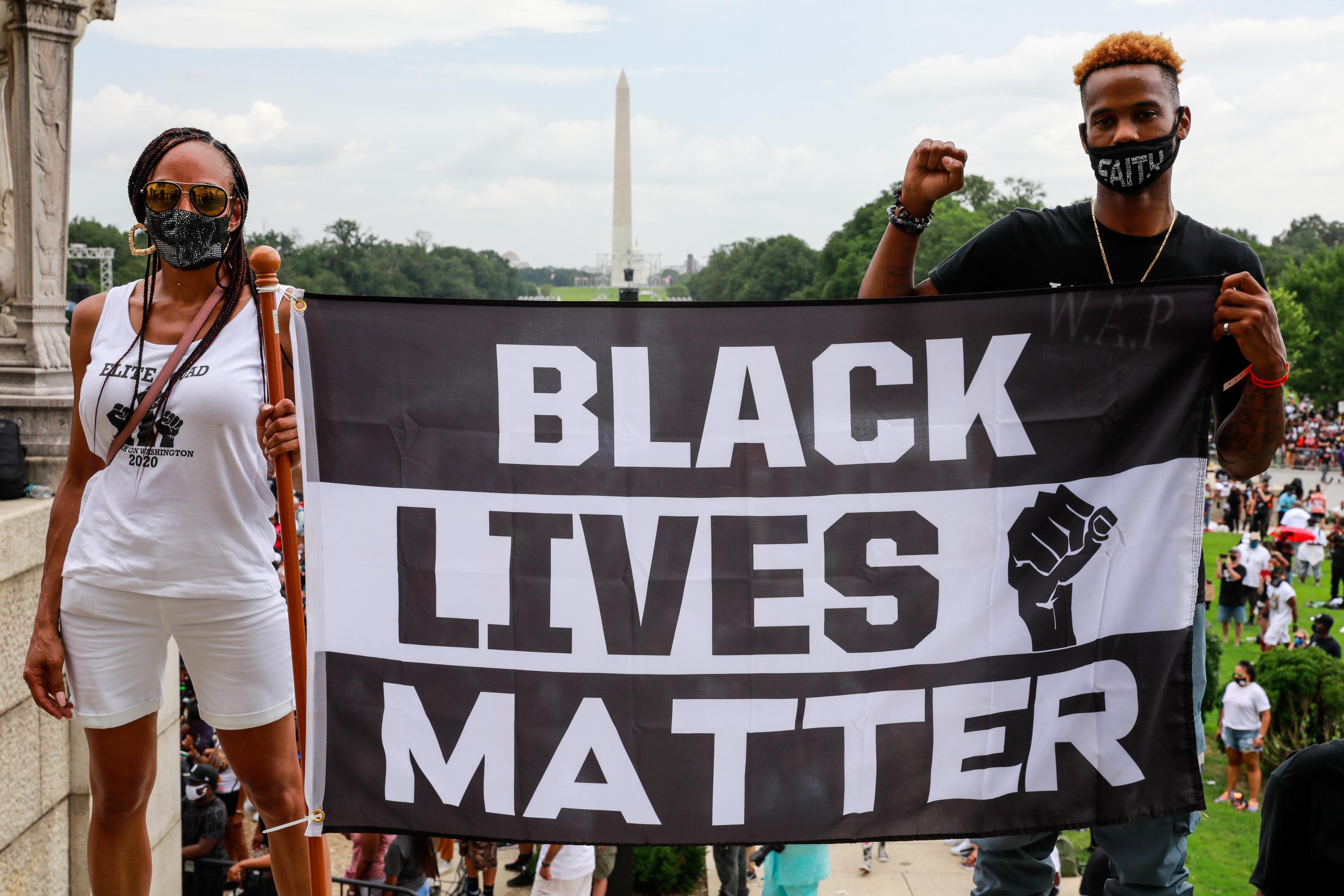 Article continues below advertisement
But, the report says, "Despite the media focus on looting and vandalism, however, there is little evidence to suggest that demonstrators have engaged in widespread violence. In some cases where demonstrators did turn violent, there are reports of agent provocateurs — or infiltrators — instigating the violence."
The study also notes that despite the fact that BLM protests have been overwhelmingly peaceful, they've been met with sometimes violent government intervention at a much higher rate than other demonstrations. Researchers wrote, "In July 2019, authorities intervened in under 2 percent of all demonstrations — fewer than 30 events — relative to July 2020, when they intervened in 9 percent of all demonstrations — or over 170 events."
Article continues below advertisement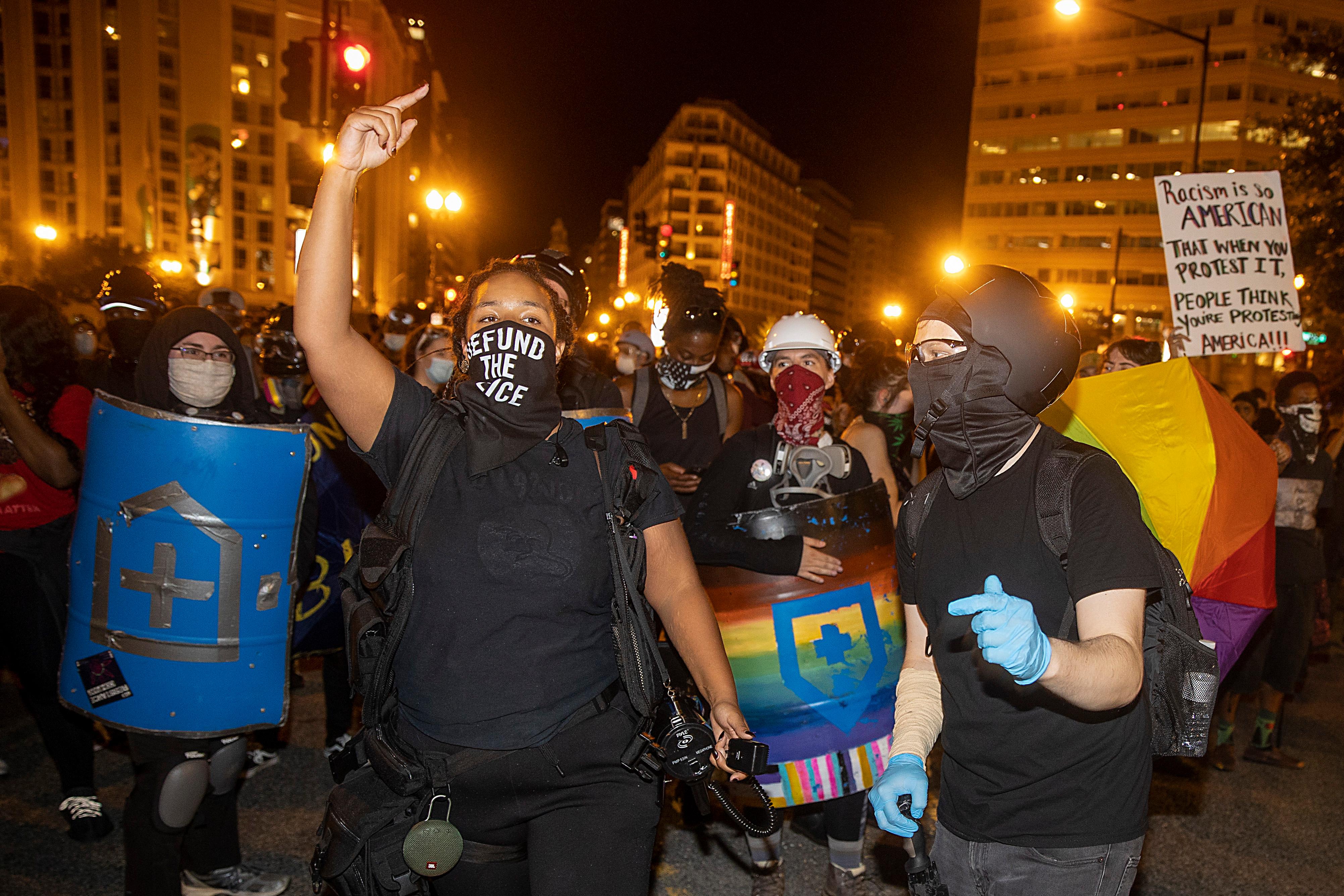 The report concludes, "The trendlines are clear: Demonstrations have erupted en masse around the country, and they are increasingly met with violence by state actors, non-state actors, and counter-demonstrators alike.
Article continues below advertisement
"With two months until the election, the U.S. faces deep divisions over racial inequality, the role of the police, and economic hardship exacerbated by an ineffective pandemic response... "In this hyper-polarized environment, state forces are taking a more heavy-handed approach to dissent, non-state actors are becoming more active and assertive, and counter-demonstrators are looking to resolve their political disputes in the street.
"Without significant mitigation efforts, these risks will continue to intensify in the lead-up to the vote, threatening to boil over in November if election results are delayed, inconclusive, or rejected as fraudulent."