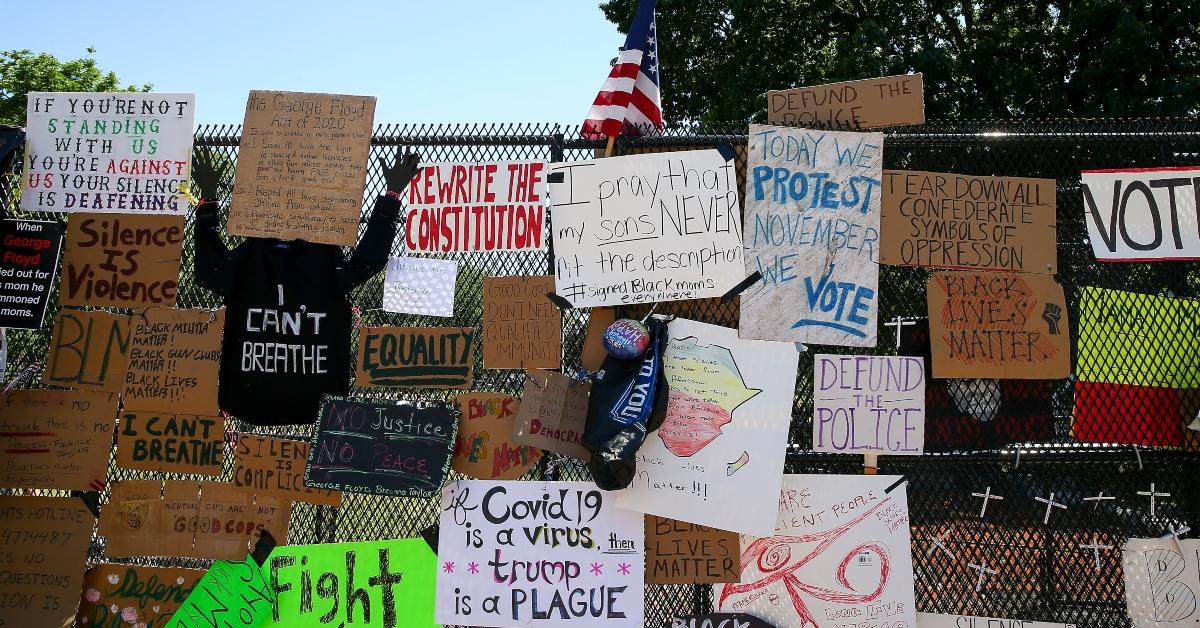 Protesters Have Turned Fence Outside White House Into Powerful Black Lives Matter Living Memorial
Article continues below advertisement
Protesters who have taken to the streets of Washington, D.C. have, in the past days, transformed that cold, metal fencing into a living memorial to the Black Lives Matter cause and to those who've been killed by police violence in the United States. Posters, paintings, and other artwork that honors George Floyd, Breonna Taylor, and so many more has been hung along the fence.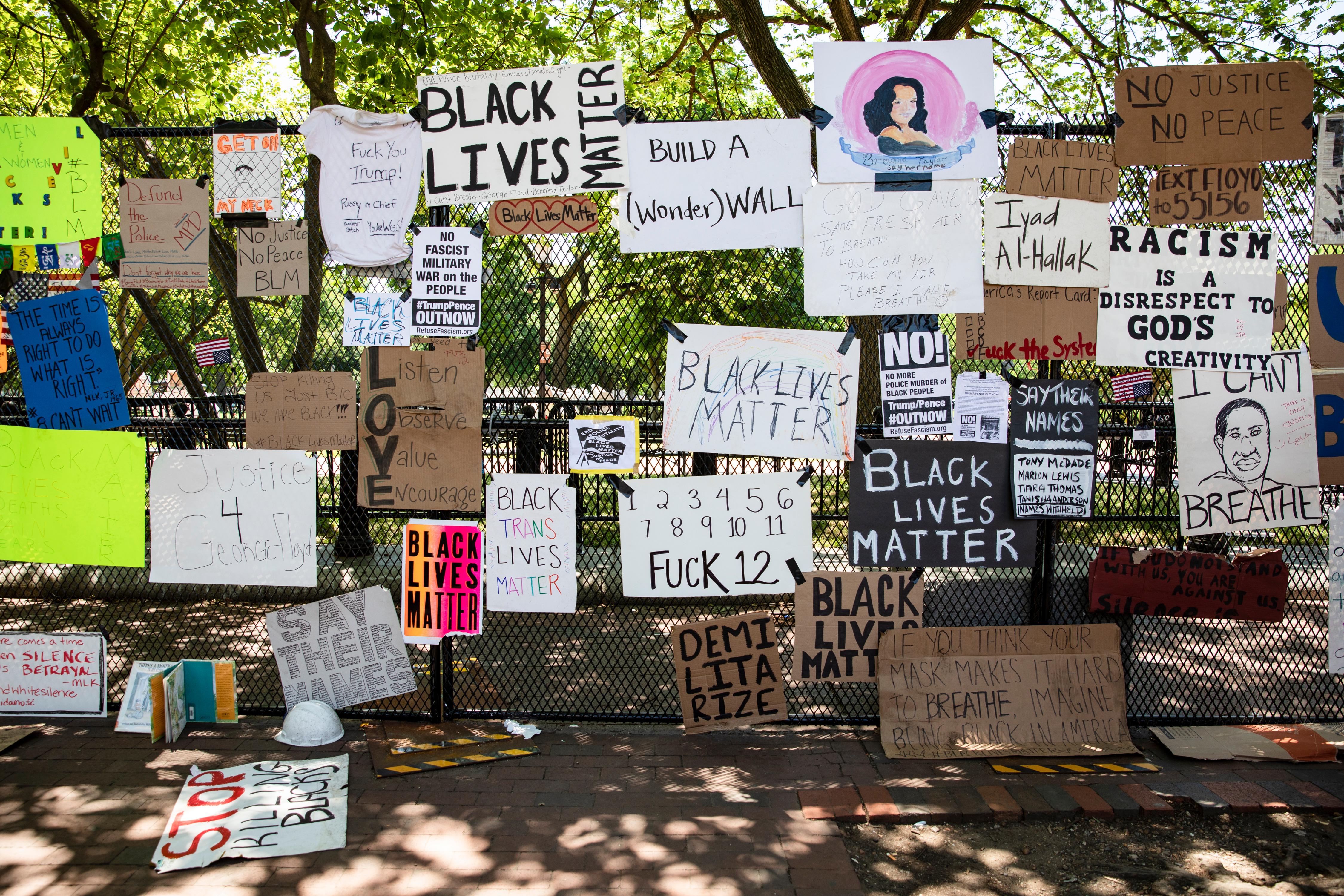 Article continues below advertisement
Many of these signs and posters were ones that protesters carried in the streets moments before. According to CNN, there are balloons for Breonna Taylor's birthday, paintings of George Floyd and Emmett Till, signs to "defund the police," and calls to vote Trump out of office.
In one area, a huge Black Lives Matter flag hangs, with a view of the Washington Monument in the background. As more and more people take to the streets to protest, the fence art keeps expanding and piling up.
Article continues below advertisement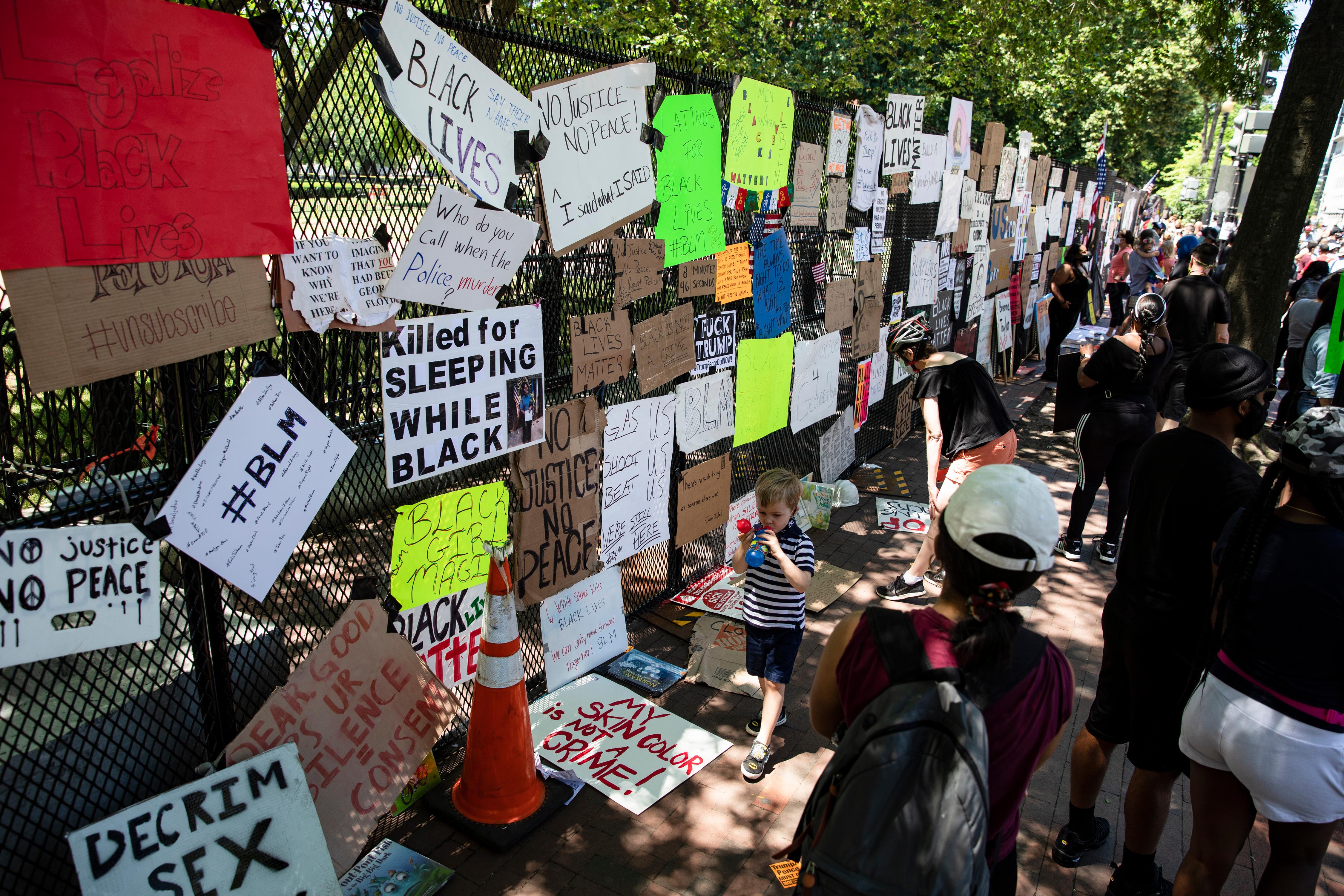 "Who do you call when the police murder?" one sign reads. "My skin color is not a crime!" reads another. There are signs that advocate for police-free schools, and others that say, "Fund education, not police."
Article continues below advertisement
The fence itself is 1.7 miles long, but it's unclear how much of it is covered in this powerful messaging from protesters. And while the fence may come down soon, D.C. Mayor Muriel Bowser has made sure no one will forget the cause for which protesters around the country are marching.
Article continues below advertisement
Mayor Bowser ordered the words BLACK LIVES MATTER to be painted in massive yellow letters on the road, spanning two blocks of 16th Street in D.C., which leads straight to the White House. She also deemed that section of 16th Street "Black Lives Matter Plaza," complete with an official street sign.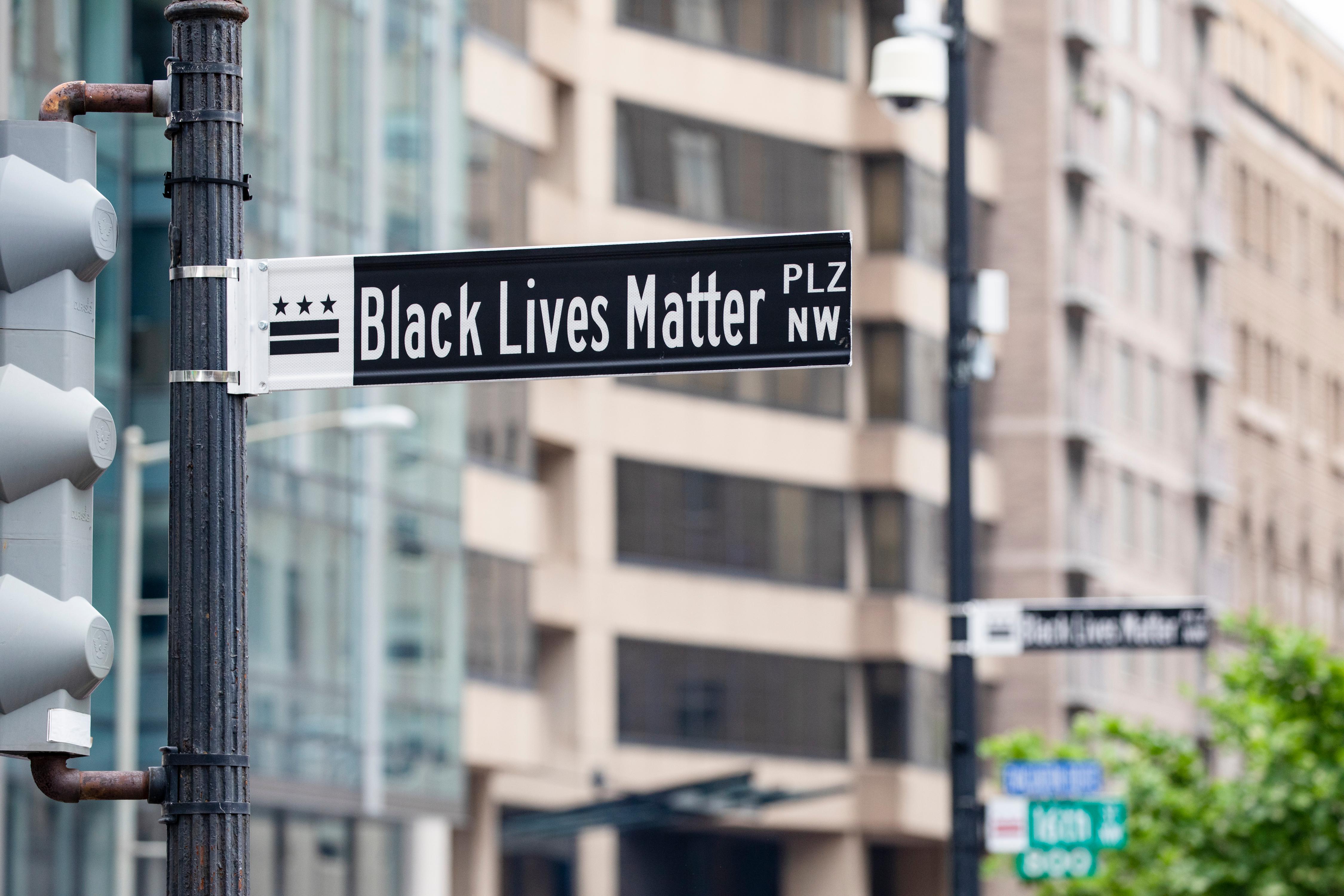 Article continues below advertisement
Mayor Bowser was criticized for this move by the D.C. chapter of the Black Lives Matter Global Network because they saw it as a "performative distraction from real policy changes." According to their tweet, "Bowser has consistently been on the wrong side of BLMDC history."
The Secret Service statement about the temporary fencing originally said the fencing would come down on Wednesday, June 10, but it's not clear if that's still the plan.
Article continues below advertisement
According to CNN, Trump shared a letter that referred to Washington, D.C. protesters who were forcibly dispersed from Lafayette Square as "terrorists." The letter was written by former Trump lawyer John Dowd, but it seemed to point to Trump's personal views of the protesters in D.C. and elsewhere.
This is a pivotal moment in our history, and it's clear that no matter how many names Trump calls protesters, no matter how many fences are erected to keep people away from the White House, no one is about to give up until the message of Black Lives Matter and Defund the Police is heard and acted upon.