250,000 People Expected at Sturgis Motorcycle Rally — a Total COVID-19 Nightmare
Despite the fear of spreading COVID-19, the 2020 Sturgis Rally has decided to allow 250,000 to take part in the annual motorcycle event.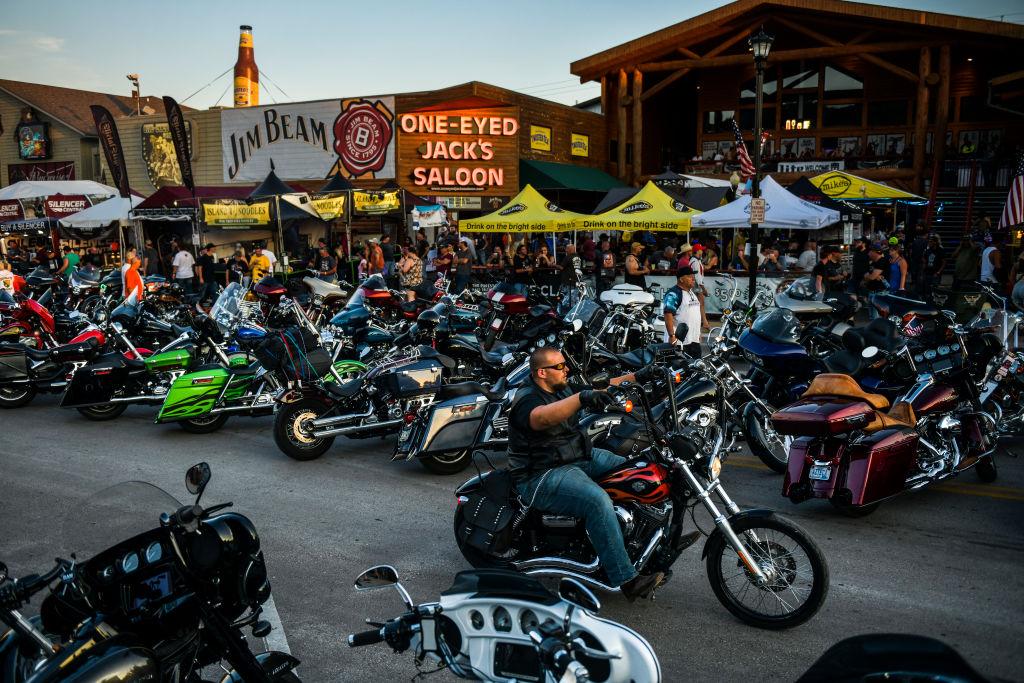 One of the planet's largest annual motorcycle rallies is currently happening. Starting on Friday, Aug. 7, 250,000 people are expected to show up in Sturgis, S.D., where the motorcycle rally takes place every year. Thousands upon thousands of bikers will be riding through Sturgis, which considers itself the City of Riders — and many without face masks. This is supposed to last 10 whole days.
Article continues below advertisement
66-year-old Stephen Sample told the AP, "I don't want to die, but I don't want to be cooped up all my life either," and says he drove all the up from Arizona on his Harley. He says he's concerned about COVID-19 (he's avoiding bars, but had breakfast inside a diner). "This is a major experiment. It could be a major mistake," Sample says.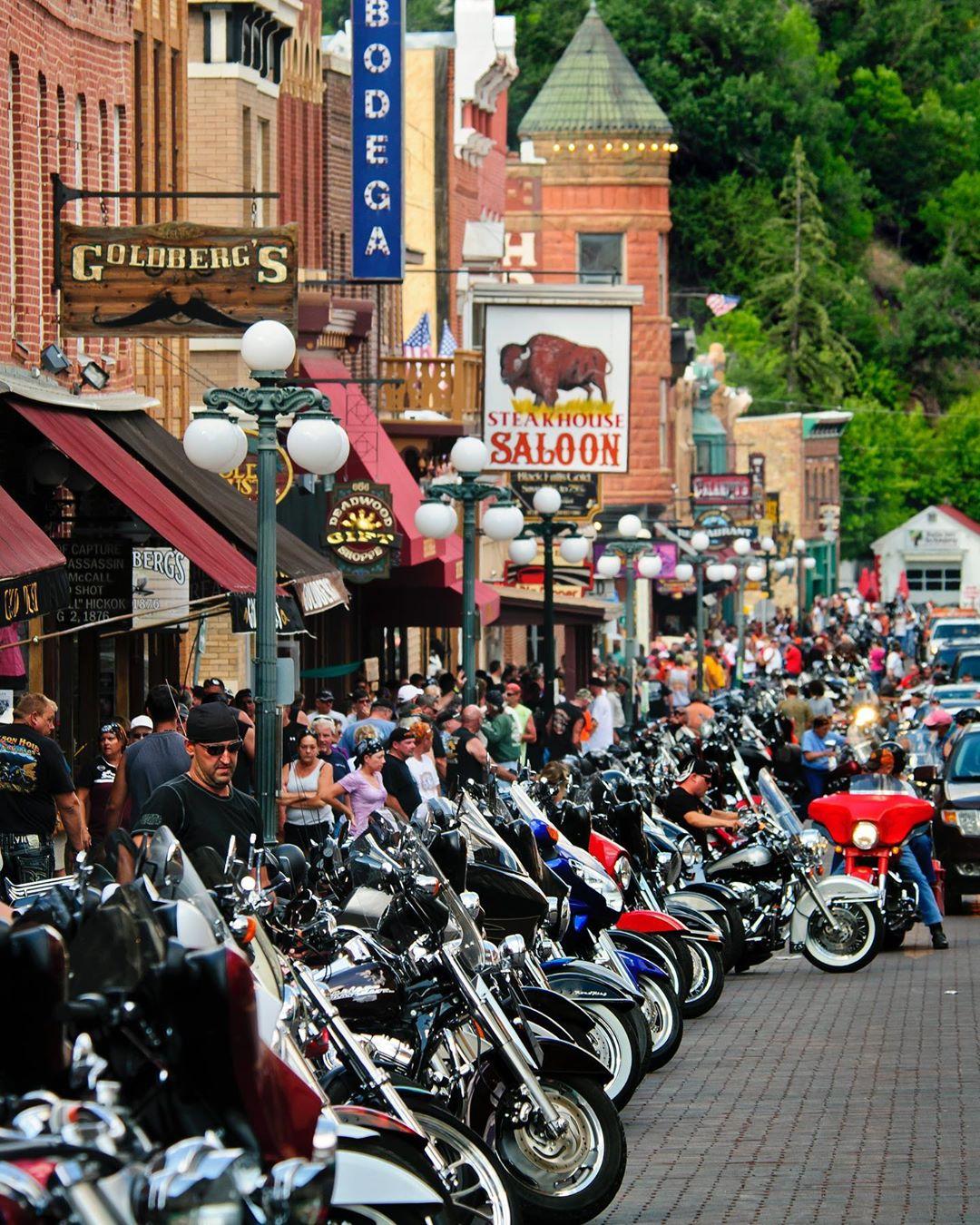 Article continues below advertisement
Is having the 2020 Sturgis Rally amid the COVID-19 pandemic unsafe?
Definitely having thousands of people in close proximity to each other for 10 days is not a good idea, especially since many of the bikers are over the age of 65. That age group is the most susceptible to COVID-19, which makes the Sturgis motorcycle rally especially dangerous.
Mayor Mark Carstensen warned people to be safe, but apparently, masks are not required. "We cannot stop people from coming," Carstensen told CNN on Thursday.
Article continues below advertisement
Not everyone is so gung-ho about the rally. Many Sturgis residents are scared of the consequences this event will bring. "We have to be here after they leave, and we're not sure what they're leaving," one person said, adding that she's planning on not leaving her house until the rally is over.
The resident told The Washington Post that she stocked up on groceries so she wouldn't have to make any contact with people. She observed "No masks, no social distancing," and said, "I just wish other people would respect the locals a bit more."
Article continues below advertisement
In fact, the AP reported that more than 60 percent of Sturgis residents wished that the rally was postponed. But apparently, businesses in the area pressured the city council to allow the event, since people attending have spent millions of dollars over the last few years (the rally brought in $1.3 million last year).
Article continues below advertisement
While it may be good for Sturgis' economy, is the temporary boost worth it? Rod Woodruff, a man who operates campground Buffalo Chip, said he felt like he had to go through with being open for the rally, since he ends up giving hundreds of people jobs in August.
"We spend money for 355 days of the year without any return on it, hoping people show up for nine days. We're a nine-day business," he explained.
Article continues below advertisement
Many people are extremely critical of the Sturgis motorcycle rally.
"All these 'America-loving' patriots don't love their country enough to stay the hell home. This kind of lack self-control and total selfishness is why we'll be decimated by this virus long after the rest of the world has moved on. That's so MAGA," author John Pavlovitz tweeted Aug. 7.
Article continues below advertisement
Another Twitter user made the point that this won't just impact South Dakota — all the rally attendees will bring back COVID-19 to their home states, making the already out-of-control pandemic worse. For everyone. "Sigh...this isn't just going to affect SD. These bikers are going to take COVID back to their home states. We need a national shutdown because folks can't seem to act right," they tweeted.
It'll take a couple weeks before we find out the true extent of damage the Sturgis rally will bring in terms of COVID-19 numbers.