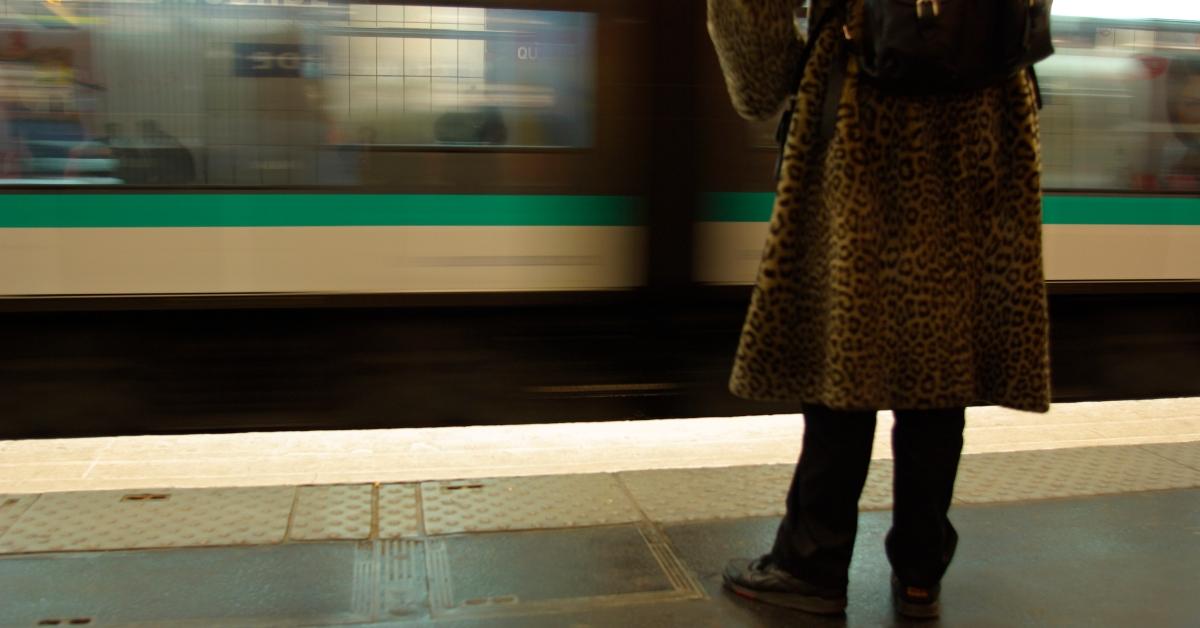 A Girl on a Subway Got a Surprise Drawing From an Artist — Her Voice May Come as a Shock
An artist on a subway drew a portrait of a random girl and gave it to her, but her voice surprised plenty of people across social media.
Videos of artists drawing portraits of strangers and gifting it to them remain a popular and heartwarming trend. Whether it's in a park or on a subway, artists have made a habit out of secretly drawing someone and offering the drawing to them in order to gauge the subjects' reactions. By and large, the person being drawn is often flattered and humbled to receive a surprise piece of art, and the videos that come from it can be fun and lighthearted as folks anticipate their reactions.
Article continues below advertisement
Many artists still post these videos to this day and the reactions don't get any less enjoyable. However, folks have been talking about one particular video that's been making the rounds well after it first came up back in 2021.
Devon Rodriguez (aka @devonrodriguezart) on TikTok has posted several subway portrait drawing videos throughout his art career, but when he did a portrait of this girl, the internet was shocked by her voice. Let's break down her reaction and the controversy it generated.
Article continues below advertisement
This 2021 subway drawing video with a girl's surprising voice is making the rounds again.
In October 2021, Devon posted another of many subway drawing TikToks where he surprises subway riders with portraits of them. In this instance, he drew Nina Lin (aka @n.nina666). She previously made a name for herself when she regaled the internet with having sneaked into the 2021 Met Gala.
When Devon gave her the portrait he'd done of her, folks on TikTok were shocked to hear that Nina's voice was gruff and that her language was slightly NSFW, but her reaction to the drawing was positive nonetheless.
"Damn, this s--t's fire!" she said, genuinely pleasantly surprised with the work. She even fired back with a joke, loudly proclaiming "I paying ain't you though, b--ch, but I'll take it!"
The video ends with a selfie of Devon next to Nina holding her drawing. At the time of posting, several users expressed their surprise at her voice in the comments section.
"Her voice caught me off guard! So beautiful!!!" one person wrote.
"She's giving me Cardi B vibes," commented another.
Article continues below advertisement
As a joke response, Nina even posted her own TikTok of herself doing the same thing for someone else, leaning into the idea that her drawing skills weren't necessarily as refined as Devon's.
Since Devon's video was first uploaded, she's since had to respond to controversy from folks who felt as if she were faking her voice and appropriating Black American culture. Nina insisted that her speaking voice is genuine and has argued that she shouldn't be expected to speak in a certain way based on her appearance.
Article continues below advertisement
"If I grew up in the projects, I'm gonna speak how the people around me speak," she proclaims. "If I go to school with people who speak like this, I'mma speak how I speak. That's not fake or anything like that. You're a product of your environment."
In her statements, she also doubled down on an apology for using specific terminology, but did not specify a particular incident.
Following the 2021 TikTok, Nina has reduced her activity on the platform, but still remains active on Instagram.