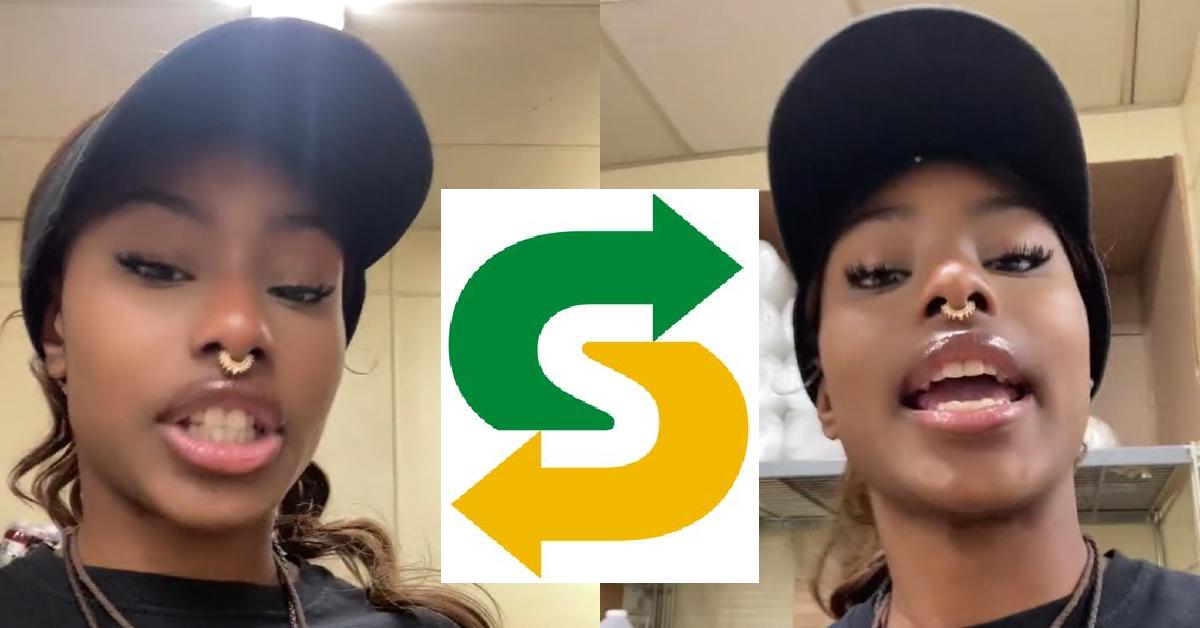 Subway Employee Says Customer Went off on Her for Not Rounding up His Change
A Subway worker was taken aback by a customer who kept asking her if she went to school because she didn't understand how he wanted his change back.
When you work in the fast food industry, it's easy to fall into a sort of rhythm where your mind is operating on autopilot as your body works from a state of muscle memory.
Article continues below advertisement
This can easily happen when you're processing the same types of orders all day, or when you're taking care of customers' transactions and handing them back their change and whatnot.
So when a patron asks you to deviate from the norm, if you've been operating on this "auto-pilot" mode, it can sometimes take you a second or two to understand the nature of what's being asked of you.
Unfortunately for TikToker Shay Williams (@shaywilliamsss), when this happened to her, a customer decided to give her an attitude and ask her a series of disrespectful questions.
Article continues below advertisement
Shay says that she was just trying to understand what the man was asking of her in the situation, but instead of working with her to try and explain what he wanted, he decided to ask her repeatedly if she went to school.
Article continues below advertisement
Here's what went down: Shay, who works at Subway, said that a woman came in and ordered a meal. The TikToker said that the sandwich chain has gone up in price in recent years, which is pretty much in line with inflation, which has been affecting fast-food franchises all over the country.

Article continues below advertisement
Shay says that the woman's meal came out to $12 and some change, and that the woman wasn't paying for the meal, but the man she was with was buying it for her instead.
Shay said that the man gave her a $20 bill, along with an extra $2 and some change on top of that. If you're worked a cash register before, you'd probably assume that the man was hoping to get his change back even.
Article continues below advertisement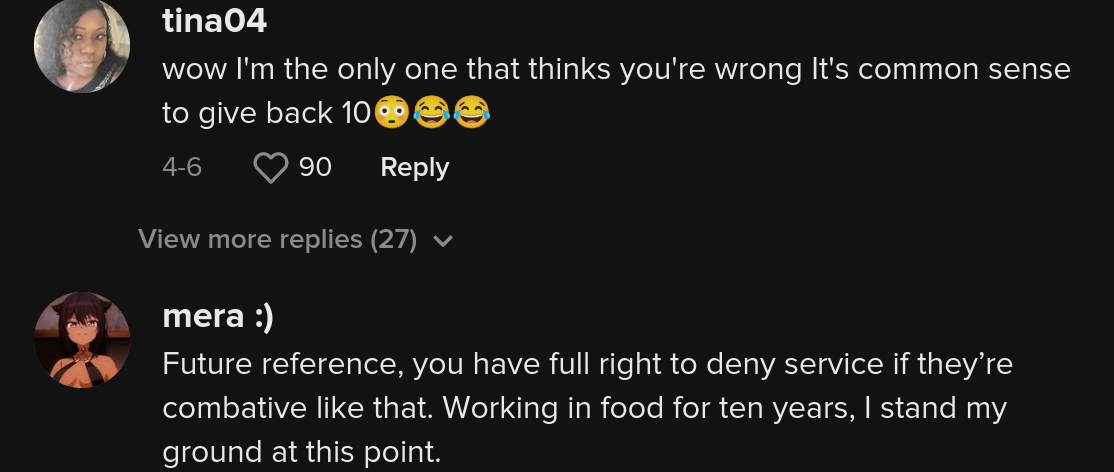 However, Shay thought that the man misheard the total amount that she told him, seeing as fast food prices have increased so much in recent years, and pushed back the additional money he gave her on top of the $20.
Article continues below advertisement
This, apparently, made the man very upset and he started asking Shay if she went to school. This, at first, puzzled the Subway worker, as she wasn't sure of what he was attempting to convey to her.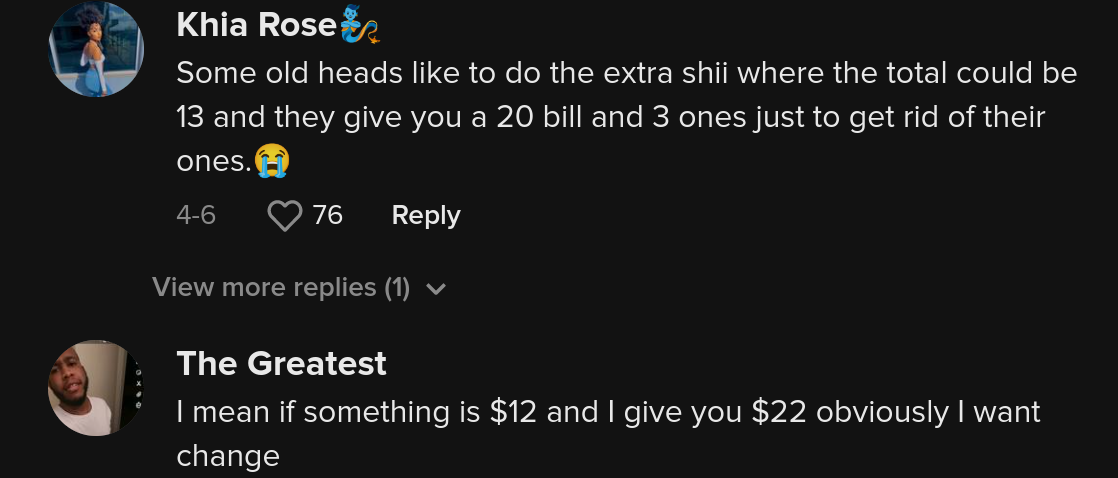 Article continues below advertisement
The man angrily tries to explain himself to her, while continually repeating his question. By the time another customer in the line tried to convey what the customer was yelling at Shay about, he was already irate and Shay was flustered.
That's because she already hit the "$20" option on the cash register, which calculates the exact amount of change she was supposed to give the man. Finally, he explains to her that he wants his change to be "even," i.e. for Shay to give him a $10 bill.
Article continues below advertisement

She says that she didn't understand why he wouldn't just clarify that in the first place, but couldn't understand why he was being so disrespectful to her, especially towards the end of the interaction when he started slamming the counter because she didn't give him his additional ten cents, which came out of a change dispenser for him to grab once she processed his order and gave him the change that he requested.
Article continues below advertisement
One TikToker who saw Shay's post said that the man's request wasn't that difficult to understand and that if he overpaid her over the amount that he asked for, then she should've just assumed he wanted a large bill back: "Eh I mean if he's giving u 22 I'd prob assume he wants only bills back it's not that hard to understand"
However, there were others who sided with Shay and said that there was no reason for the customer to act as angrily as he did: "Ppl just be wanting to argue cause what's wrong with him ?"