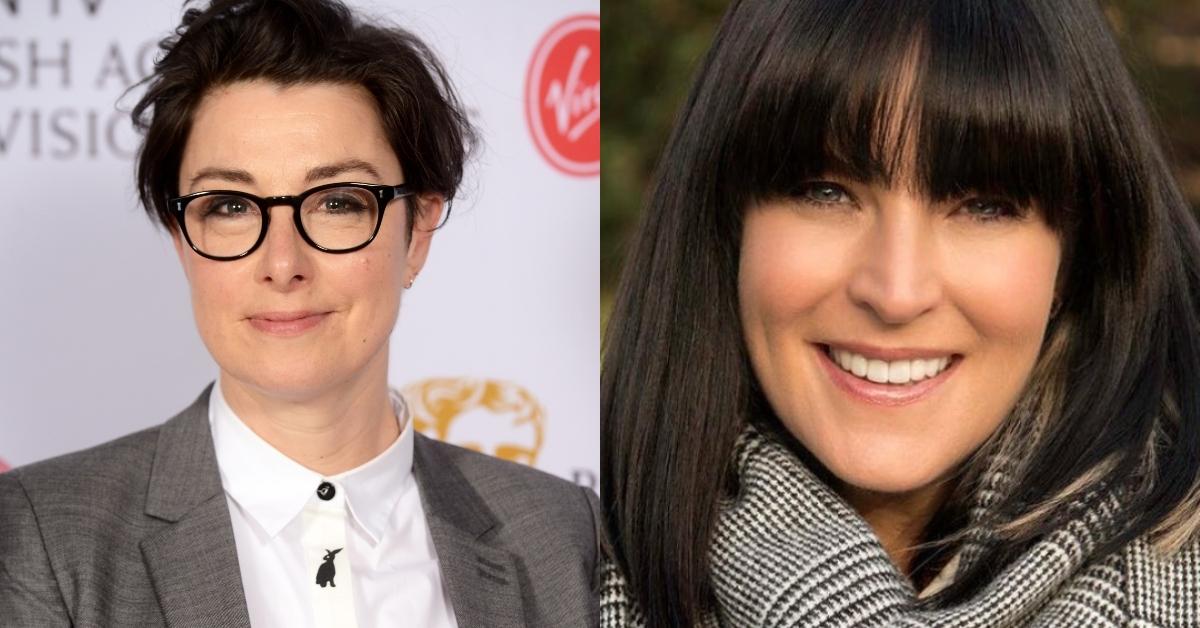 Sue Perkins Says Her Partner, Anna Richardson, Is the Gyroscope to Her Whirring Brain
During her six-year-long tenure on The Great British Baking Show, Sue Perkins enchanted viewers with her quick wit, charming personality, and unparalleled ability to fill every conversation with baking-related double entendres. As the inventor of catchphrases like "Messy top, tidy bottom," Sue amused fans with her linguistic brilliance and her talent to describe baked goods in a unique fashion.
But what did her girlfriend, Anna Richardson, have to say about this?
Article continues below advertisement
Meet Anna Richardson, Sue Perkins' girlfriend.
Sue and Anna first met at a Halloween party held in Devon in 2013, and they hit it off immediately.
"We've known each other for a few years, we've got mutual friends — you know what it's like in TV — you tend to know people," Anna explained in a previous interview with Hello.
"We met at a party and I was recently single and we just [...] all I can say, there was an understanding between us and for me the planets aligned and I just thought, this person, it's not even about a woman, this person is absolutely extraordinary," Anna said during a previous appearance on Lorraine.
Article continues below advertisement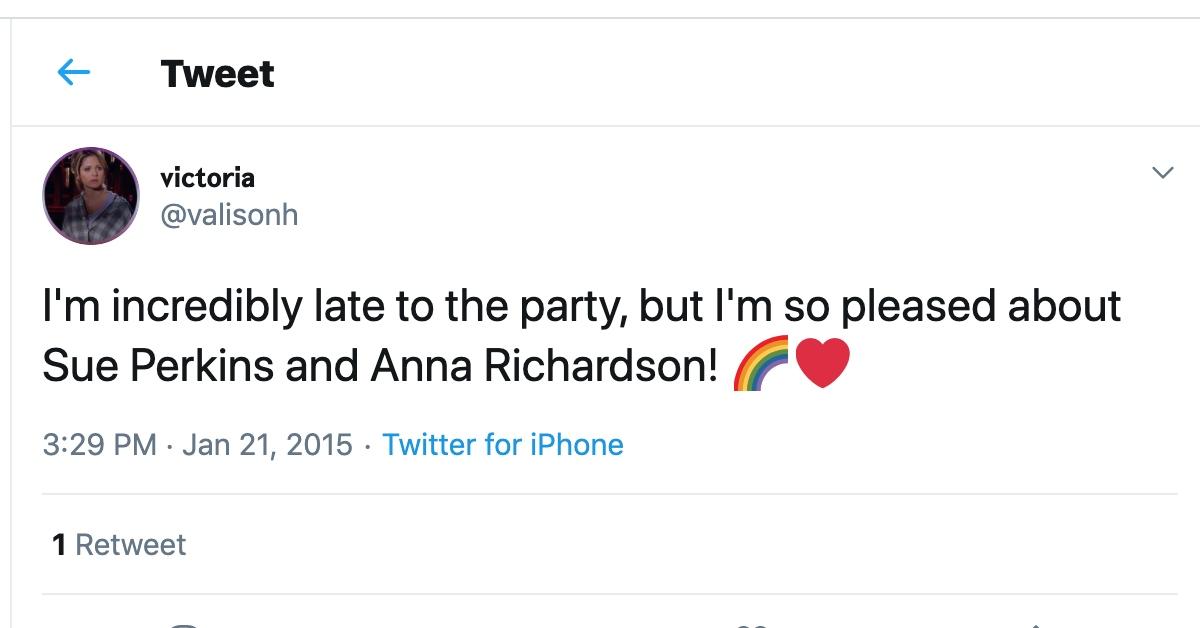 Sue had recently broken up with her partner, while the Supersize vs. Superskinny host had just ended an 18-year-long relationship with TV producer Charles Martin. The timing couldn't have been more perfect.
Article continues below advertisement
Sue and Anna have started doing work collaborations only recently.
Although the couple was wary to embark on a collaboration at first, 2020 marks the year when they finally got around to doing it.
As Anna explained in previous interviews with Evening Express, she and Sue have always had an understanding that Mel Giedroyc, Sue's work wife and the co-host of The Great British Baking Show, would always come first.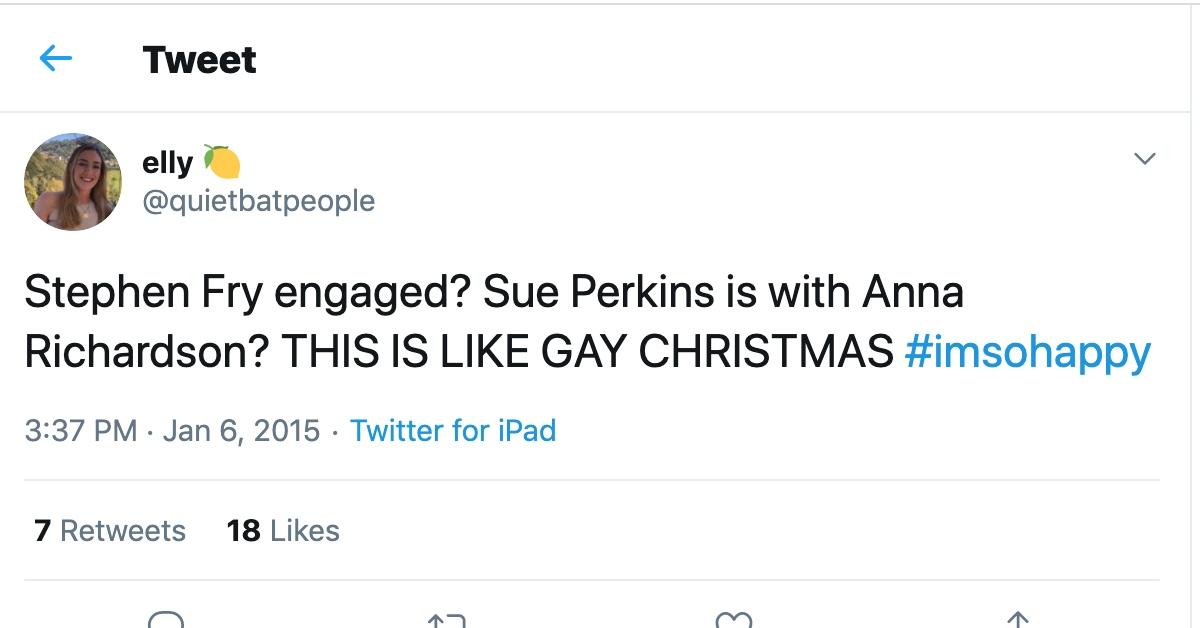 Article continues below advertisement
[Sue] is a little bit more reticent [about embarking on collaborations together] just, I suppose, because she's got more to lose in a way," Anna explained in a previous interview with Evening Express.
"And also I think she feels that she works with Mel, so it would be a little bit disingenuous if suddenly she and I were doing something," Anna remarked.
"She's kind of professionally married to Mel, so I think she feels she'd be cheating if she did something with me," she added.
However, this all changed when they collaborated on Reasons to Be Cheerful with Matt Lucas.
Article continues below advertisement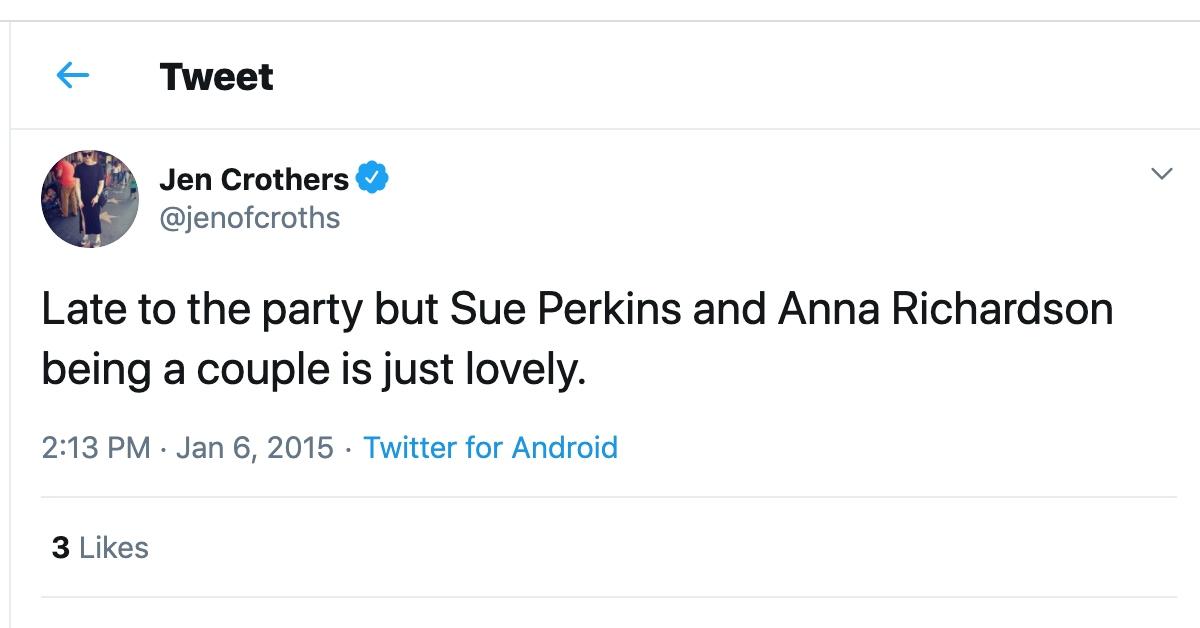 Although Anna deemed the early beginnings of her seven-year-long relationship with Sue as an "emotional tsunami" in a previous interview with Daily Mirror, things have likely calmed down since then. Sue described Anna as her rock in a 2017 interview with The Guardian.
"She is much less chaotic than me and has done quite a lot to still the gyroscope of my whirring brain," Sue told the outlet.
Fans love the couple anyway.
"Anna Richardson & Sue Perkins = new fave celeb couple," tweeted a person.
"Anna Richardson & Sue Perkins are a match made in heaven right?! LOVING that combo," wrote somebody else.