The Internet's Queen of Controversy Is a Mom of Three — Meet Sukihana's Kids
Rapper Sukihana stays at the center of controversy — but when she's not going viral on social media, she's a mom of three! Meet her kids ...
Many women aspire to chase their dreams while building and maintaining a family, but some believe that having children can set back a woman's career. However, balancing both work and a family hasn't stopped talented women like Nicki Minaj, Cardi B., or Shenseea from making their dreams a reality. Now, Sukihana is following in their footsteps!
After acquiring a massive social media following, Sukihana (born Destiny Henderson) was cast on VH1's Love and Hip-Hop Miami.
Article continues below advertisement
Although she's no longer part of the series, Suki is still making headlines.
With more than 4 million followers across Instagram, TikTok, and Twitter, she's no stranger to controversy. She's been crowned as one of the most talked-about female rappers in the industry and fans are desperate to know more about who she is when the cameras stop rolling.
Article continues below advertisement
When she's not in the studio recording a hit or going viral on social media, Suki is on mom-duty. Although we seem to know everything else about the rapper, we don't know much about her kids. So, how many children does Sukihana have? Keep reading to get the scoop.
Internet-famous rapper Sukihana is a mother of three.
If you're a Sukihana fan, you already know that the 29-year-old plays no games when it comes to her kids. Although Sukihana is unable to be around her children as much as she'd like to due to her work, she always makes it a point to make them feel special.
Article continues below advertisement
And because Sukihana frequently posts and deletes images of her children on social media, it can be hard for fans to pinpoint exactly how many kids the rapper has. In case you're wondering, Sukihana is a mom of three: two sons and a daughter.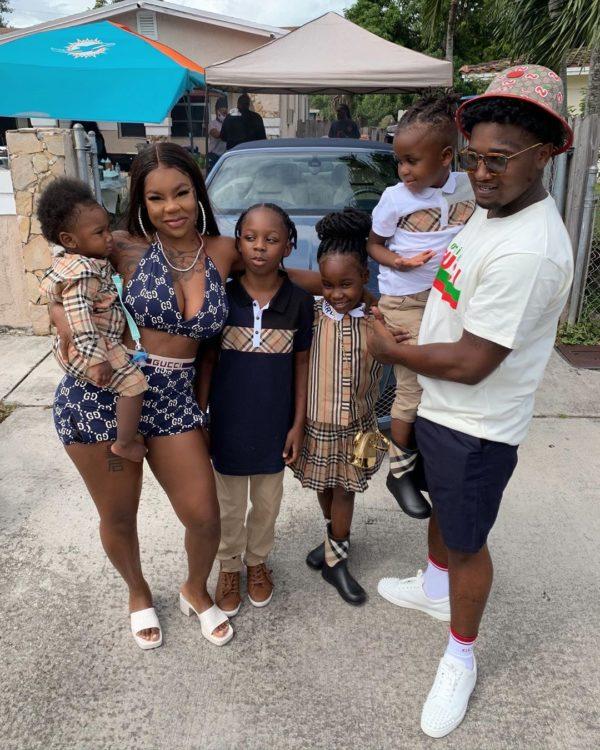 Article continues below advertisement
In a now-deleted post on Instagram (via AtlantaBlackStar), Sukihana shared a photo of her children and her boyfriend, Kill Bill. She took a moment to share how happy she was that her dreams are coming true.
"They said I wouldn't find true love or become a successful rapper because I had children. Now I have all three. I thank God for my life, my family, and my team. Never give up or let a hater tell you you can't," she wrote in a caption peppered with heart emojis. Since then, however, Suki and Bill have gone their separate ways.
Article continues below advertisement
Love & Hip Hop: Miami fans might have caught a glimpse at Sukihana's kids on a previous episode when the rapper explained that she had to work hard to provide for the family. One of her sons shared that he was a little sad that Sukihana wasn't around, but ultimately, understood.