Cardi B Threatens to Delete Social Media Again After Posting a Pic of Her Son to Twitter
Cardi B responded to backlash she received for posting a pic of her son online. The "WAP" rapper also threatened to delete her social media accounts.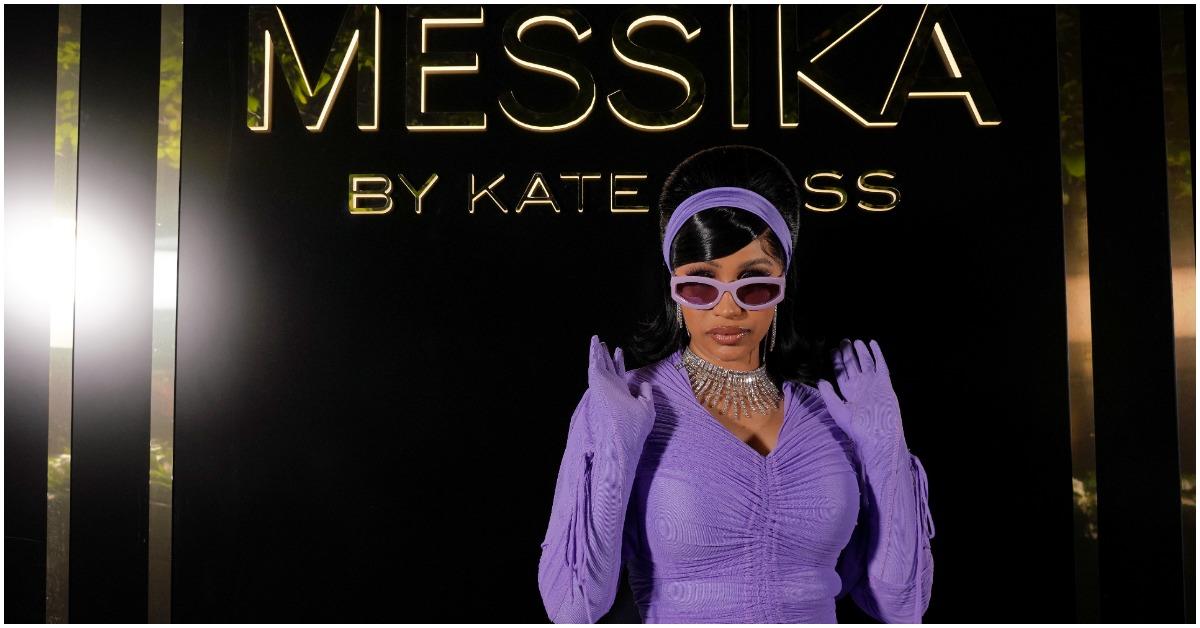 Rapper Cardi B defended herself following backlash for posting a photo of one of her kids.
The "Up" rapper hasn't had the best experiences on social media. Although she gained an impressive following before becoming a global star, Cardi experienced multiple trolls and heated exchanges on Instagram and Twitter. The drama even made Cardi leave social media on several occasions.
Article continues below advertisement
After a recent blowup regarding her and Offset's son, the Grammy winner considered leaving social media again. Cardi also addressed being frustrated by comments about her family.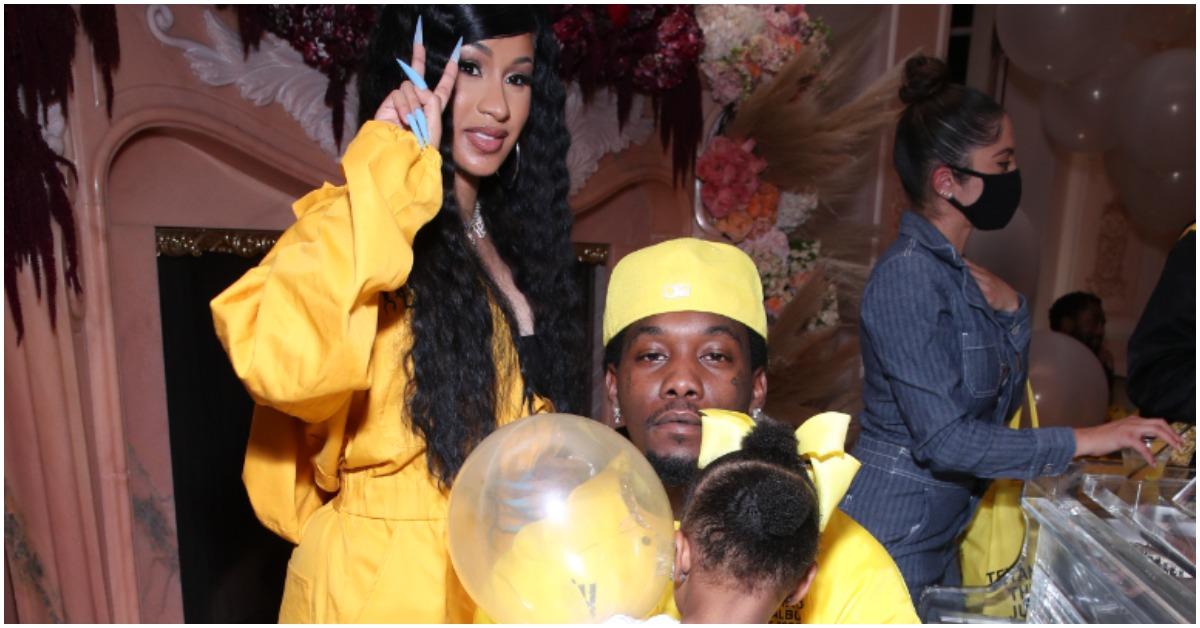 Article continues below advertisement
So, who are Cardi B's kids?
Cardi rose to fame in 2015 when she starred in Love & Hip-Hop. After two seasons, she left the show to pursue her music career. Cardi released her single "Bodak Yellow" after several mixtapes, which shot the Bronx native to stardom. During the same year, she and Offset privately got married. Several months later, Cardi announced on Saturday Night Live that she was pregnant with their first child.
The power couple welcomed a daughter, Kulture Kiari Cephus, in July 2018. Despite raising their daughter, Cardi and Offset nearly ended their marriage. In September 2020, the Party With Cardi star filed for divorce from her husband and asked for "primary physical custody." According to BBC, Cardi felt their marriage was "irretrievably broken" at the time.
Article continues below advertisement
Eventually, the couple found their way back to each other. One month after her initial filing, Cardi called off her and Offset's divorce.
Once they were back on track, they found out they were adding another bundle of joy to their family. Cardi announced her pregnancy at the 2021 BET Awards in June 2021.
Cardi later said that the news came as a shock to her and Offset due to their busy schedules. (In addition to Kulture, the Migos rapper also has three children from previous relationships.) Nonetheless, Cardi expressed her excitement about being pregnant again.
Article continues below advertisement
"We just started laughing like, 'Lord, we have so much to do,'" she recalled in a live interview in July 2021, per People. "There is something so dear about this pregnancy, and I feel like I'm starting a new chapter, and I'm happy about that."
In September 2021, she and Offset welcomed their baby boy.
Article continues below advertisement
Cardi B reacted on Twitter after receiving some backlash for posting a photo of her son.
Though had she flaunted her baby bump after her pregnancy announcement, Cardi kept several details about her son private, including his name. But in March 2022, when a fan mentioned her privacy choices on Twitter, the "WAP" artist posted a zoomed-in photo of her son's eye and said, "That's all y'all will get."
Article continues below advertisement
Several Twitter users aired their frustrations over the photo. Additionally, some accused her of using her son to gain more traffic to her page. Soon after, Cardi responded by threatening to delete her Twitter account.
Throughout her career, Cardi has logged off of social media multiple times. In 2019, she deleted her Instagram account after commenters debated whether she earned her first Grammy Award. She also stopped posting when she and Offset separated, noting she was "focused on the money." However, Cardi's Instagram and Twitter pages currently remain intact.