Sumner Redstone Had a Complicated Personal Life With His Exes
Sumner Redstone, the late billionaire businessman, had several issues with his ex-girlfriends, which rivaled the drama on 'Succession.' Details.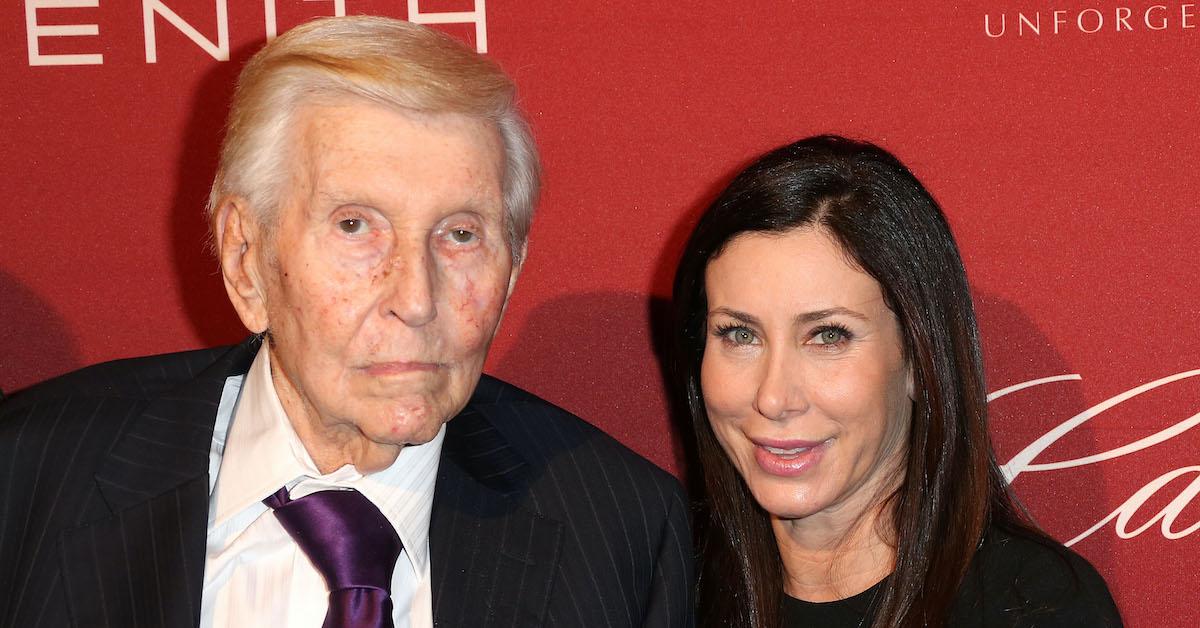 Media mogul Sumner Redstone, who was best known as a majority owner of National Amusements and as a majority voting shareholder at Viacom CBS, passed away on Aug. 11, 2020 at the age of 97.
Throughout his long career, which earned him an estimated net worth of around $5 billion, Sumner gained a reputation for being a scrupulous businessman and for shaping the modern television landscape.
Article continues below advertisement
His family life often made headlines, particularly when he battled his daughter, Shari Redstone, over a succession plan, and when his family had a legal settlement with his former live-in companion, Manuela Herzer.
Following his second divorce in 2008, a few of Sumner Redstone's girlfriends created further friction in the Redstone family. Keep reading for all of the details on Sumner's marriages and subsequent romantic relationships.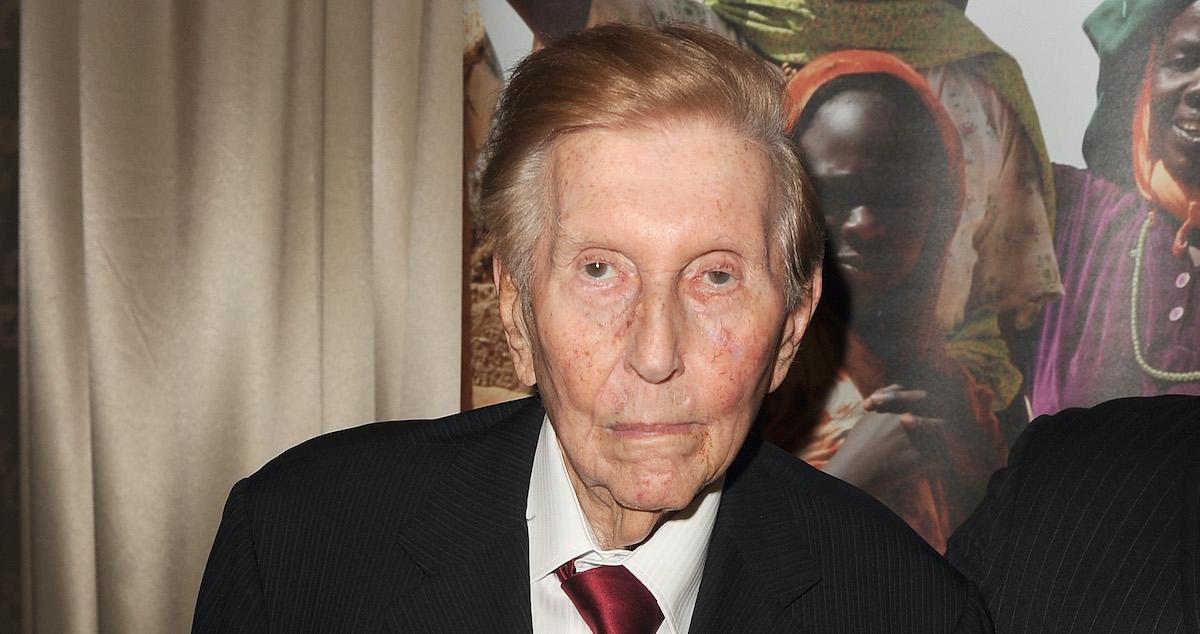 Article continues below advertisement
Who are Sumner Redstone's ex-wives?
The Boston-born businessman was first married at the age of 24 to Phyllis Gloria Raphael. Following their 1947 nuptials, the couple welcomed son Brent in 1951 and daughter Shari in 1954.
The pair separated multiple times throughout their union, most notably in 1984 and 1994. After more than 50 years together as husband and wife, Sumner and Phyllis began their official divorce proceedings in 1999.
It was reported at the time of their split that the couple did have a prenuptial agreement, but the terms of it were never disclosed.
Phyllis later sued her ex for half of his then $6 billion fortune, and she cited in her lawsuit that he was unfaithful and that he subjected her to "cruel and abusive treatment." It has never been confirmed how much Phyllis received in the divorce settlement, but a family source told the Los Angeles Times that it was $100 million.
Article continues below advertisement
Three years later, at the age of 79, Sumner walked down the aisle once again with former schoolteacher Paula Fortunato. He was nearly 40 years her senior, and their marriage ended in 2008.
At the time of his second divorce, Sumner was dealing with financial hardship and a crucial restructuring plan after National Amusements was $1.6 billion in debt.
According to inside sources, the terms of their prenup would reward Paula $1 million for each year that she was married to Sumner.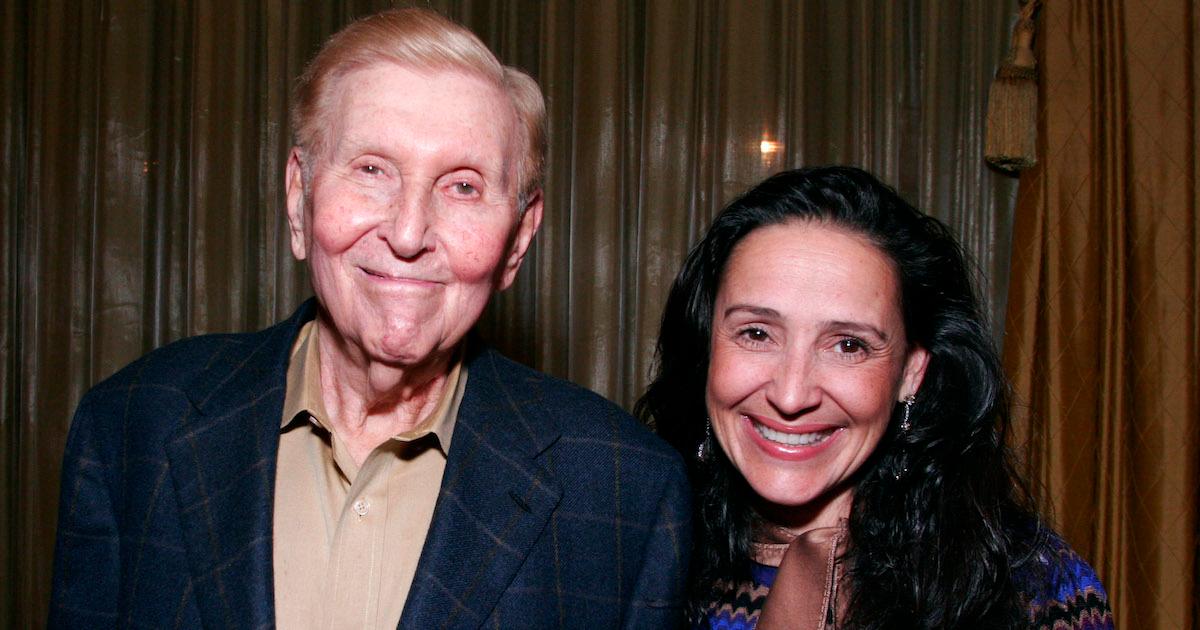 Article continues below advertisement
Who were Sumner Redstone's girlfriends?
When Sumner first divorced Phyllis, there were widespread reports that the filing was precipitated by his close relationship with Christine Peters. The two were photographed getting off a private plane together right before Phyllis began her divorce proceedings.
Christine was married to film producer Jon Peters from 1987 to 1993, and she herself was one of the producers on the 2003 romantic comedy film How to Lose a Guy in 10 Days.
There were also rumors that Sumner gave tens of thousands of dollars' worth of stock out to some of the women he was dating, including singer Heather Naylor and Rohini Singh. He also hired Rohini to work at the publicity office for Showtime in 2010, and Heather's band, The Electric Barbarellas, had a show on MTV for one season.
Article continues below advertisement
From 2010 to 2015, Sumner dated Sydney Holland, and the pair lived together. Sydney had actually sued Heather Naylor for $1 million in 2013, alleging that the singer had stolen her laptop from the home she shared with Sumner. The judge later ruled in favor of Heather, and Sydney had to pay for the artist's legal fees.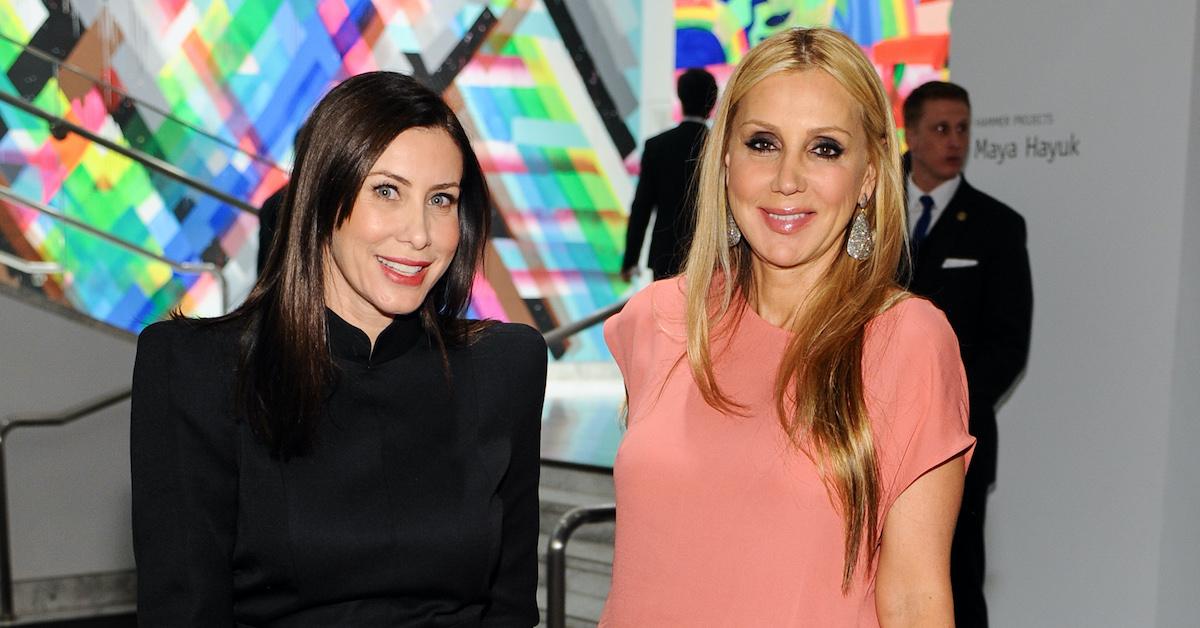 Article continues below advertisement
His other live-in girlfriend at the time was Manuela Herzen. Shari Redstone took issue with her father's two girlfriends because she felt as though they were controlling his decisions.
Sydney's relationship with Sumner reportedly ended when she began seeing actor George Pilgrim. Following their split, Sumner also began seeing model Teri Holbrook.
His relationship with Manuela also soured in 2015, and a legal battle soon began.
In January of 2019, a settlement between Manuela and the Redstone family was reached. She agreed to pay back $3.25 million out of the tens of millions of dollars he had gifted her throughout their relationship.
It is unclear if Sumner was in a relationship at the time of his passing.