The 'Swamp People' Cast Has Even More Alligator Action on Their Instagram Accounts
The Season 13 cast of 'Swamp People' has fans excited for more alligator hunting and family drama. Check out the cast members' Instagram accounts!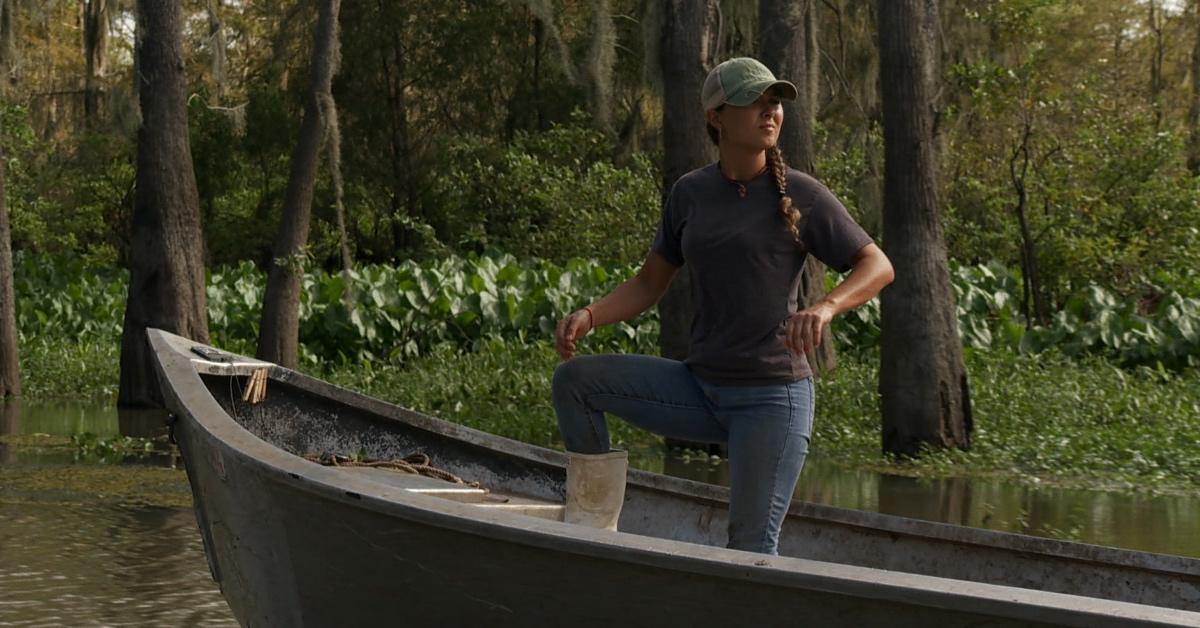 The History Channel sensation Swamp People follows a group of alligator hunters in Louisiana doing what they do best: hunting gators. The show has garnered a large fanbase now that it's in its thirteenth season with no sign of stopping. While many of the cast members do not have social media, the ones that do often showcase their personal lives alongside their alligator hunting.
Here are all the cast members of Swamp People Season 13 who have Instagram accounts, and what they typically post.
Article continues below advertisement
Troy Landry
Troy Landry is best known as "King of the Swamp," but on Instagram, he's a regular dad who happens to hunt alligators. Although his sons Jacob and Chase do not have Instagram accounts, you can catch glimpses of him spending quality time with his children and grandchildren on the 'gram.
Cheyenne "Pickle" Wheat
Cheyenne "Pickle" Wheat comes from a long line of alligator hunters, and her great-grandfather was actually one of the first alligator hunters in St. Bernard Parish. On Instagram, Pickle highlights her own family endeavors, including fishing, creating her own merch line, and hunting other animals like turkey and deer. She also has a TikTok where you can find more content!
Article continues below advertisement
Ronnie Adams
One of the most knowledgable cast members on Swamp People, Ronnie knows all the swamp backchannels. When he's not on the water, however, he's showing off his latest catches or hanging out with his family on Instagram. He also spends a lot of time with his fellow Swamp People cast members outside of filming.
Article continues below advertisement
Ashley "Dead Eye" Jones
As advertised in her Instagram bio, Ashley "Dead Eye" Jones is a "bad mama jama." Ashley's hunting partner is Ronnie Adams, and she received her nickname "Deadeye" for being an incredible shot. However, Ashley and Ronnie have a little cleaning up to do thanks to Hurricane Ida. Like the other cast members, she uses her Instagram to show off her kills or her time with family.
Article continues below advertisement
Bruce Mitchell
Bruce Mitchell is back for Swamp People Season 13 after coming out of retirement in Season 12. He's doing the best he can to thwart gator attacks that threaten his community. On Instagram, you can find photos of his family, joke posts, and lots of food for a taste of classic Louisiana cooking!
Article continues below advertisement
Joey Edgar
Joey is the son of Swamp People regular Daniel Edgar, and he has big shoes to fill. Between his own lifetime of alligator knowledge and his partner, Zak Catchem, Daniel knows he's got what it takes to live up to the Edgar name. On Instagram, he posts mostly pictures of his catches, his family, and his favorite foods!
Article continues below advertisement
Zak Catchem
Zak has worked with Joey for a long time, and is basically a member of the Edgar family. His sharp shooting skills and talents at fishing make him and Joey a hard team to beat. When he's not in the swamp, he's on Instagram showing off his kills or other videos from his life. Zak appears to be interested in exotic animals and has a few photos with them too!
Article continues below advertisement
You can catch all of these cast members and more on Season 13 of Swamp People, which airs Thursdays at 9 p.m. EST on the History Channel.