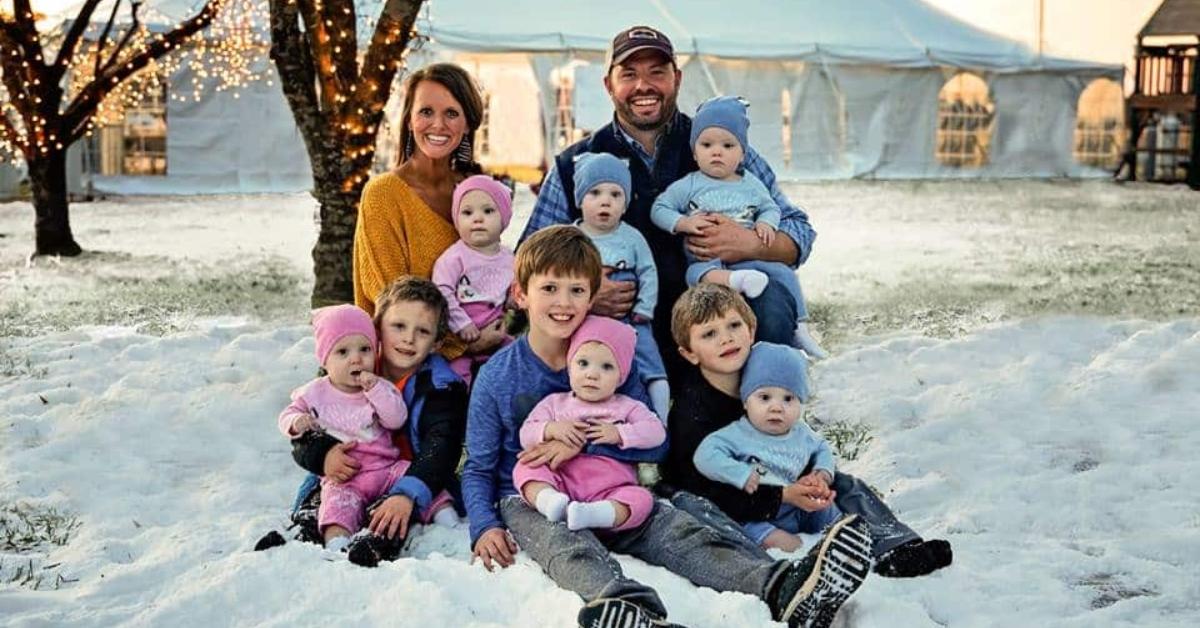 'Sweet Home Sextuplets' Stars Disagree Over Selling the Family Home in New Season
Courtney and Eric Waldrop got the shock of their lives when she underwent IVF in an attempt to have a fourth child. In addition to their three sons, the TLC couple welcomed six newborn babies (three boys and three girls) nearly two years ago. Cameras captured every moment, taking fans inside the lives of the 11-person family in the reality series Sweet Home Sextuplets.
Article continues below advertisement
Now, Season 2 has officially kicked off and audiences will continue to watch Courtney and Eric try to balance parenting their nine children. Let's face it, that is a lot of mouths to feed and diapers to change. "It's a different kind of exhaustion now," Eric said in a previous interview with TODAY. "They're doing great, even in those moments where we think we're going to lose our minds."
Luckily, the Waldrop's have been very vocal about the support they've received from their local community in helping them raise their kids. So, where is the location of the Sweet Home Sextuplets family home?
Article continues below advertisement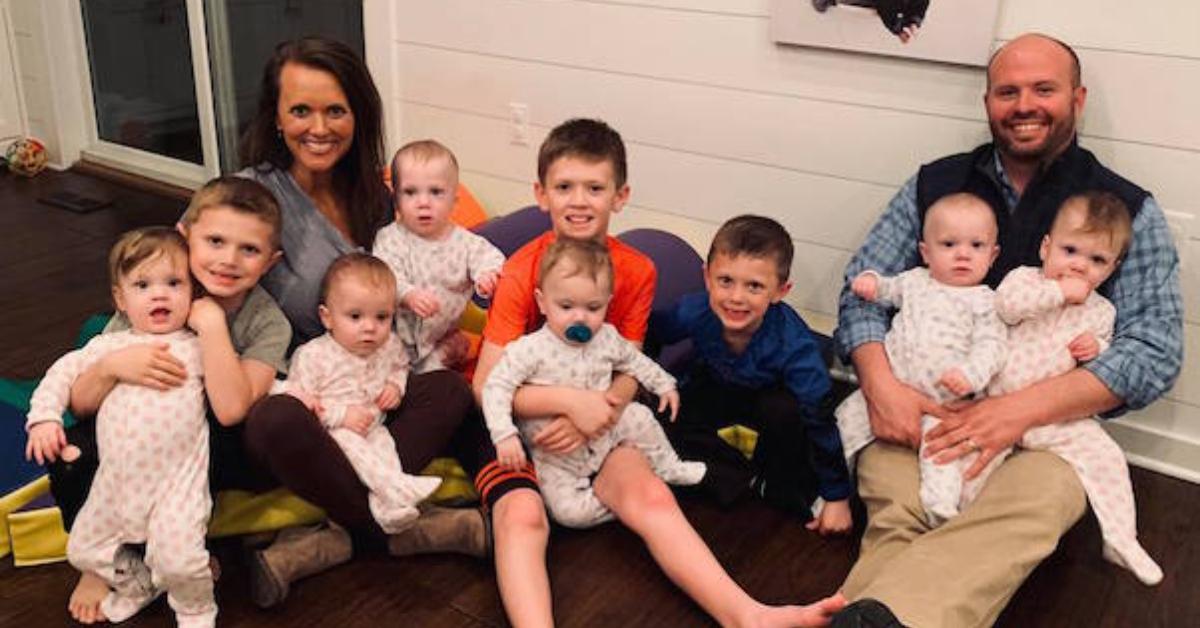 The Sweet Home Sextuplets family is located in Alabama.
The TLC family seemingly took a page out of rock group Lynyrd Skynyrd's song book. Yes, the Waldrop's hail from the great state of Alabama … "where the sky is always blue." The reality star family resides in the small town of Albertville.
Article continues below advertisement
Back in 2017, the city reportedly hosted a 5k run to help raise money for the family as they prepared to welcome their sextuplets. According to WHNT, Courtney and Eric wanted to thank their community for their continued support and hosted their own 5k event to give back to their town.
"It was really important to do this event because the town and community has been so gracious to us and so supportive of us and we've just have felt every prayer [sic]," said Courtney, who donated the proceeds to Albertville City Schools and the Pregnancy Crisis Center.
Article continues below advertisement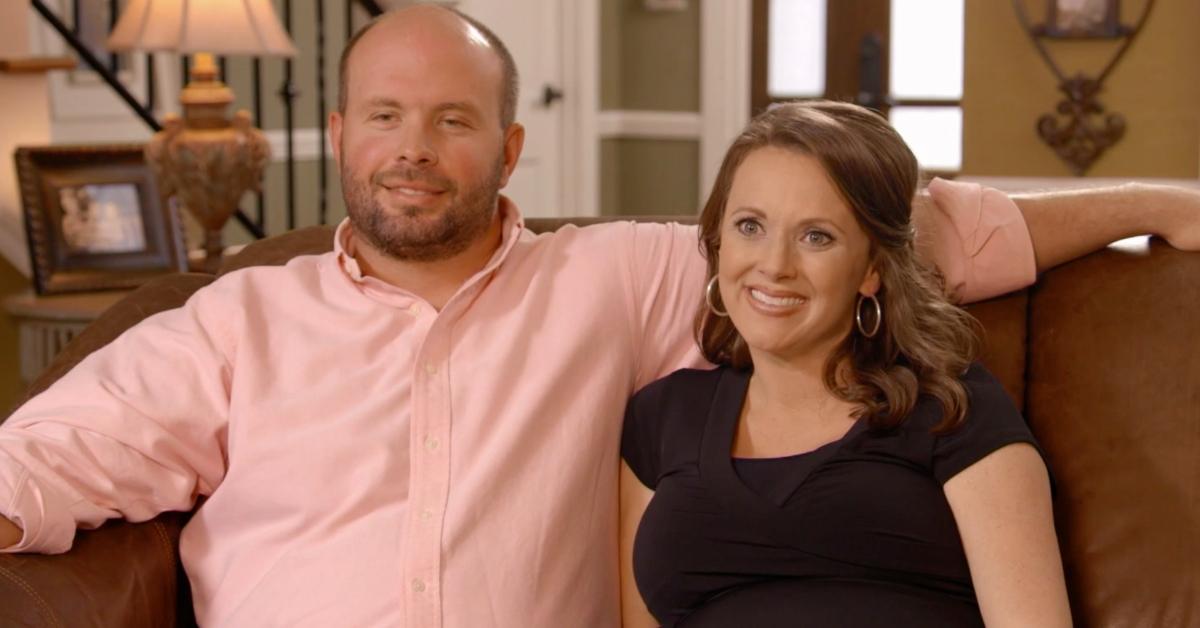 Sweet Home Sextuplets parents contemplate moving to a new home.
In a recent episode of the popular TLC series, Courtney talks to Eric about possibly moving to a new home and selling their land. She worries that they do not have enough room for the amount of items they'll continue to acquire throughout the next few years and that the space will be very cramped for their family of eleven.
Article continues below advertisement
"I know it's Christmas and we'd rather be focusing on that right now, but it's still really stressing me out that I don't know what Eric's thinking in terms of the house," she confessed. "We don't normally disagree when it comes to what's best for our family, but it's just been really frustrating because I don't feel like keeping our land and house is going to solve our space issue."
Article continues below advertisement
However, Eric explains the emotional attachment he has to the family home and does not want to part with it. "Think about all the memories we have here, how special this place is to us," Eric explained. "We raised our three boys here, brought our six babies home here. Almost 10 years of memories and if we do go through with [moving], you realize this could be our last Christmas in this house."
The father of nine even proposes renovations, but Courtney explains they do not have the time or money to redo the house. Eventually, she decides to put aside the conversation for a later date.
Catch new episodes of Sweet Home Sextuplets tonight at 10 p.m. ET on TLC.