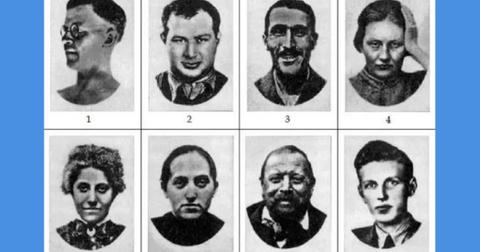 Take This Old-School Psychology Test to Discover Your Inner Demons
By Robin Zlotnick

Mar. 10 2020, Published 11:48 a.m. ET
There is no shortage of personality quizzes and psychology tests out there to confirm or deny everything you think you know about yourself. Some, like the Szondi test, are so out there, they prove just how far we've come in terms of understanding and diagnosing mental illness and personality disorders.
The Szondi test was developed by Hungarian psychiatrist Léopold Szondi in 1935. It was intended to reveal a person's innermost suppressed traits, the parts of yourself you have pushed down into your subconscious.
Article continues below advertisement
The test involved looking at a series of 48 photos of people with distinct expressions on their faces. The patient was supposed to pick the friendliest faces and the unfriendliest, the idea being that a person identifies with "like" people and that their choices from the pictures would represent traits of themselves.
Although the test has been dismissed as unscientific, it's still kind of fun to take to think about how we used to view different behaviors and character traits.
This test has no scientific value, but a shortened version of it recently went viral on Facebook, and it's definitely interesting.
You're about to see eight pictures. Pick the one that you find the most unsettling and "scary." As Junji Noe writes on Facebook, "Who would you want the LEAST to be in an elevator with you?"