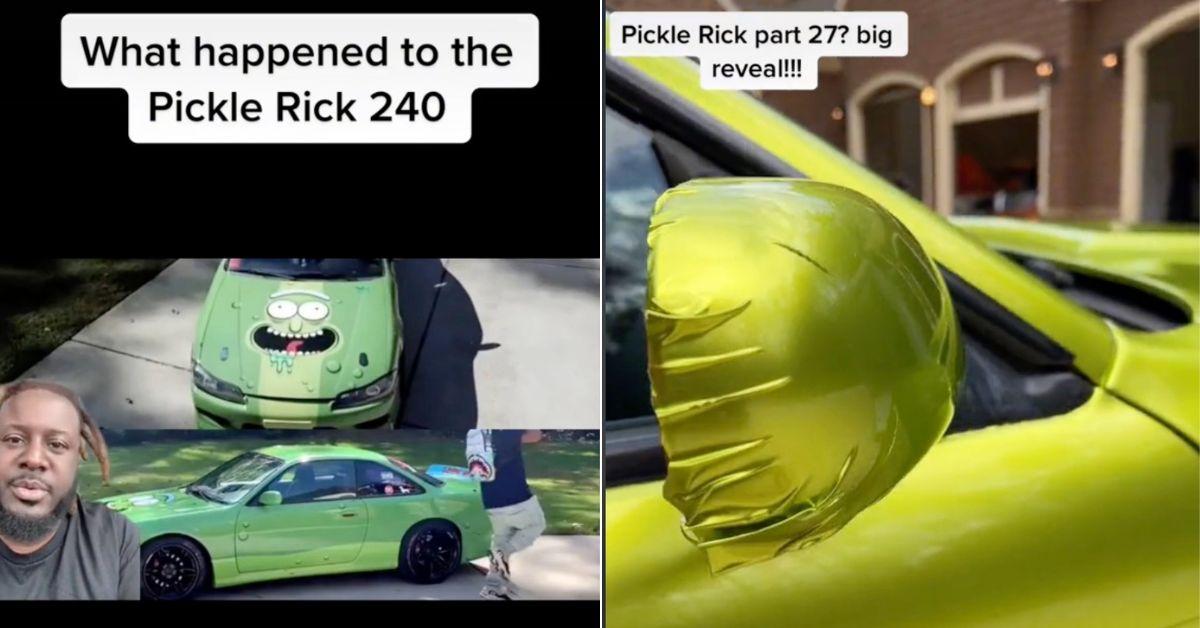 T-Pain Shares His "Pickle Rick" Car Drama on TikTok — Details
They say it's hard to find an honest mechanic these days. And rapper T-Pain, who took to TikTok to share an insane 28-part story titled "What happened to the Pickle Rick 240," likely agrees with the sentiment.
The story started in 2018 when T-Pain first got into drifting. Pickle Rick 240 was the first car T-Pain purchased to go drifting. You could tell he loved the car by the way he spoke about it in his videos. I mean, just look at how sick it looks!
Article continues below advertisement
So, what happened to Pickle Rick? T-Pain has been dealing with car drama. Here's what we know.
T-Pain has aired out his car drama on TikTok.
Article continues below advertisement
Unfortunately, T-Pain says that Pickle Rick's life was cut short by a mechanic named George, the owner and proprietor of GMG Automotive. Keep reading to find out how George allegedly ruined Pickle Rick and dangled T-Pain around like a puppet for over a year. T-Pain shared all the details on TikTok.
What happened to T-Pain's car Pickle Rick 240?
In his first couple of TikToks under the title "What happened to the Pickle Rick 240," T-Pain gave some background info. Here's how the story goes, according to the musician:
He met George at GRIDLIFE, a grassroots motorsport festival, in 2018. They became acquaintances and George told T-Pain that if he ever needed help with his car, he would help a brother out.
A few months later, George asked T-Pain if he wanted to go drifting. The rapper agreed and brought two cars to drift: His BMV and Pickle Rick.
Article continues below advertisement
During this outing, T-Pain started drifting with his BMV and he let George drive Pickle Rick. Long story short, before T-Pain even got a chance to take Pickle Rick on the track, George allegedly killed Pickle Rick's engine by being too rough on it. He offered to fix it and took it to his shop where T-Pain said "dreams turned into nightmares."
George found all these new things wrong with the car. T-Pain gave his car to George to fix. For months, he didn't hear anything.
Article continues below advertisement
Then George phoned T-Pain one day and explained that he was approached by Discovery to appear on a new show where he would show off his drifting skills.
But since he didn't have a drifting car, he asked T-Pain if he could borrow Pickle Rick for the show. T-Pain agreed and George ended up crashing Pickle Rick on the show. However, he never told T-Pain he wrecked the car. (T-Pain only found out by watching the show.)
Article continues below advertisement
More time passed and in November 2021, T-Pain asked for Pickle Rick back. George told T-Pain that he would need more time to repair it. He made up endless excuses. He complained to T-Pain that he needed to be paid upfront because the parts he had to order were too expensive. But ironically, George was apparently able to purchase a new Mercedes and R8 for himself, as well as two new lifts for his shop.
T-Pain wired him $11,000, essentially giving George money to repair the car he crashed on TV.
Not to mention that while all of this was happening, friends told T-Pain that George was taking advantage of their relationship by name-dropping T-Pain in hopes of getting a sponsorship. T-Pain was irate.
Article continues below advertisement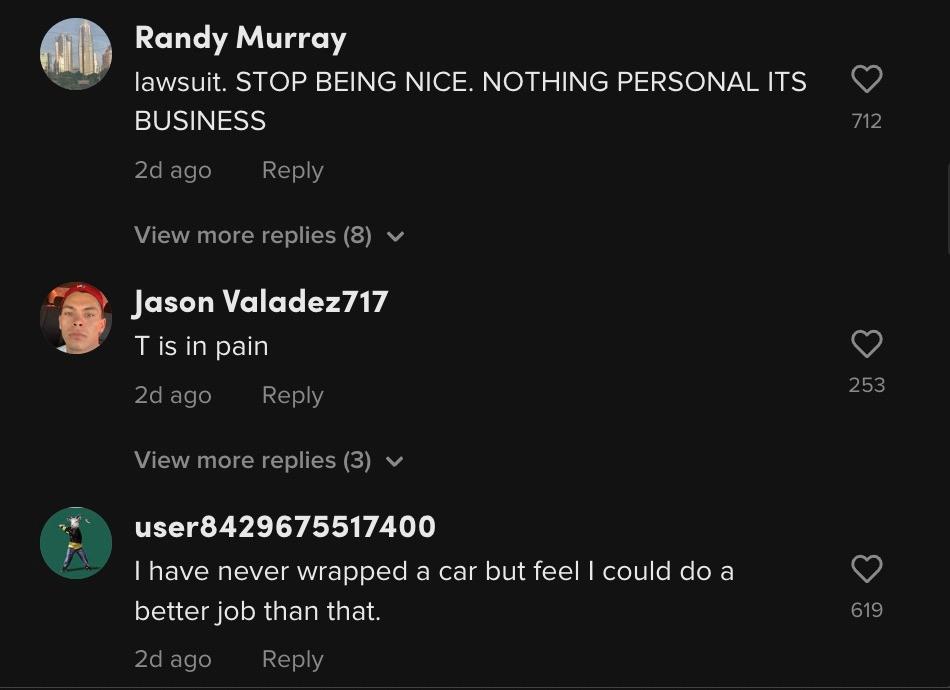 It wasn't until the end of September 2022 that T-Pain got Pickle Rick back. George's work was laughable. He had his workers deliver the car so he wouldn't have to face T-Pain.
Article continues below advertisement
T-Pain was devastated, but he stayed quiet. It wasn't until he found out George was still name-dropping him after ruining his car that he took to TikTok to share everything.
T-Pain's fans rallied against George. In fact, many former customers of George's reached out to T-Pain to explain that something similar happened to them.
Article continues below advertisement
George tried to change the narrative and claimed that T-Pain didn't pay him. In an act of pettiness, George's girlfriend, Tiffany, shared T-Pain's phone number on Facebook.
As of this writing, it seems that George is still blaming everything on T-Pain and doesn't plan to make amends.
You can watch T-Pain share the entire saga on his TikTok page, @tpain. Not only is he a captivating storyteller, but he has got a Rolodex of screenshots showing his text exchanges with George and they will enrage you.