T-Pain's Kids Secretly Love His Dad Jokes — "I'm Always Looking for Ways to Make My Family Laugh" (EXCLUSIVE)
T-Pain is partnering up with Laffy Taffy to judge their joke-writing contest. He talks dad jokes, the funniest guests on his podcast, and what's next in his career.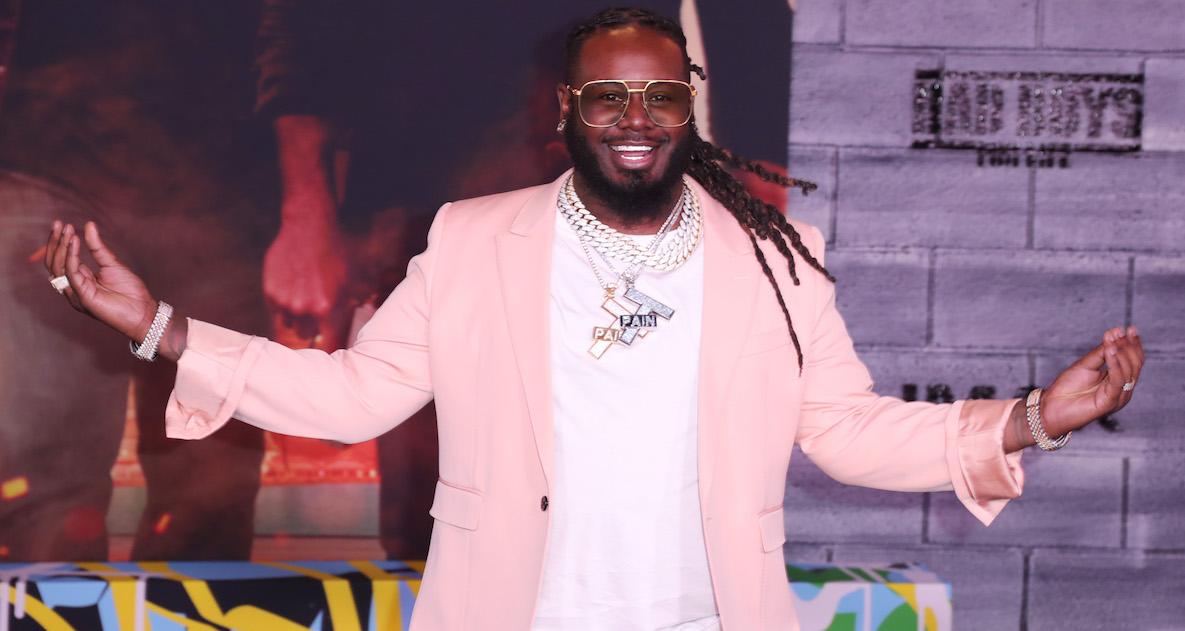 It's no secret that T-Pain is a musical genius, but if you listen to just one episode of his podcast, it's also clear that the "Bartender" singer is also really funny.
Article continues below advertisement
So, in a match made in heaven, T-Pain is teaming up with Laffy Taffy to judge the candy brand's joke-writing contest, dubbed "Your Jokes, Our (W)rapper." The rapper and singer will be picking the winner for the "best laff," who will win a grand prize of $5,000.
In an exclusive interview with Distractify, T-Pain opened up about what he's looking for in a good joke, how his kids react to his "dad jokes," and his own comedy dreams.
T-Pain loves a good dad joke, even if his kids get embarrassed.
T-Pain (real name: Faheem Rashad Najm) is the proud dad of three kids — Lyriq, Muziq, and Kaydnz Kodah — and has perfected the art of the dad joke.
"I'm always looking for silly ways to make my family laugh. … I don't think my kids would admit to liking my go-to "dad jokes" but I know they have fun with it," he told Distractify.
Article continues below advertisement
As an example of his dad joke expertise, he shared how he hosted a joke-telling show in Laffy Taffy's hometown at Zanies Comedy Club Chicago and made the whole room laugh with one joke in particular.
"Why did the apple turnover? … Because he was jealous of the jelly roll," T-Pain shared.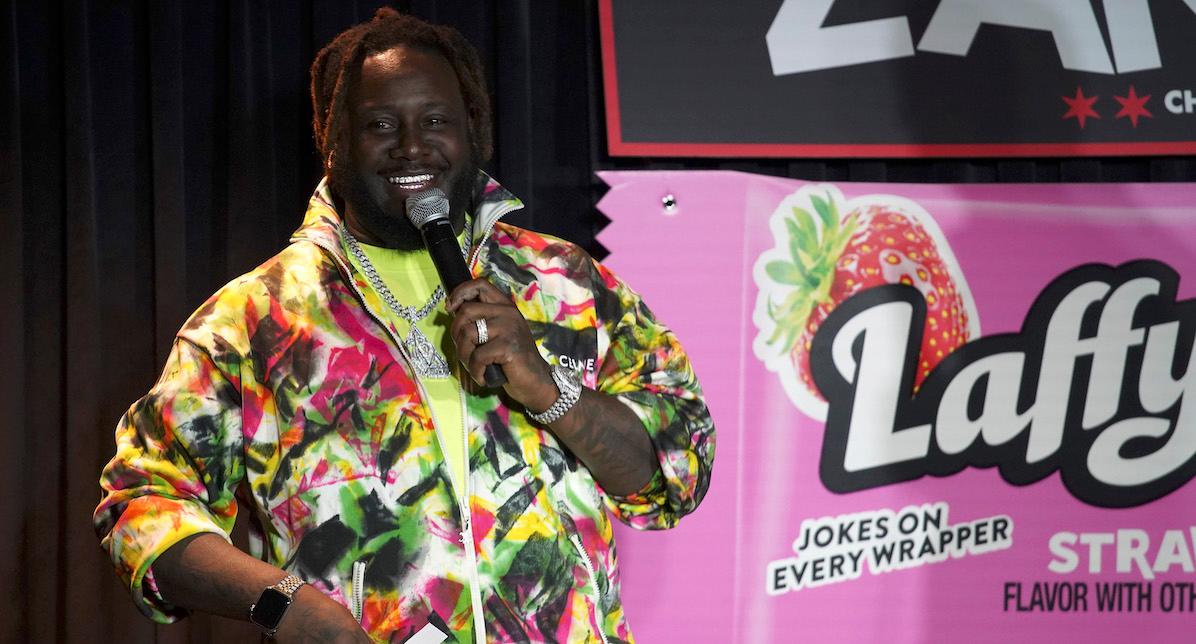 Article continues below advertisement
When it comes time to judge the joke-writing contest, T-Pain is looking for someone who is creative and "makes me laugh out loud." According to The Masked Singer winner, a good joke and a good song have a lot of things in common.
"Whether writing a song or a joke, it's an outlet to leverage our own unique forms of expression and creativity — you know, sharing something on our mind that we think others would enjoy," he explained. "As an artist, this is important to me and I think it's so cool people will have the chance to see their jokes on a Laffy Taffy wrapper."
Article continues below advertisement
T-Pain is ready to expand his comedy career — beyond his podcast.
Along with music, T-Pain also hosts his own podcast Nappy Boy Radio, where he has welcomed a handful of comedians including Tiffany Haddish and Gary Owen.
However, if asked, T-Pain wouldn't hesitate to host SNL or showcase his comedy skills on the big screen.
"Comedy is really a passion of mine and it's something I've come to really enjoy and do for fun on the fly. You see that a lot with my Nappy Boy Radio podcast," he said. "We're always laughing, having fun, and joking around. I think I could smash it as a host for SNL."
Article continues below advertisement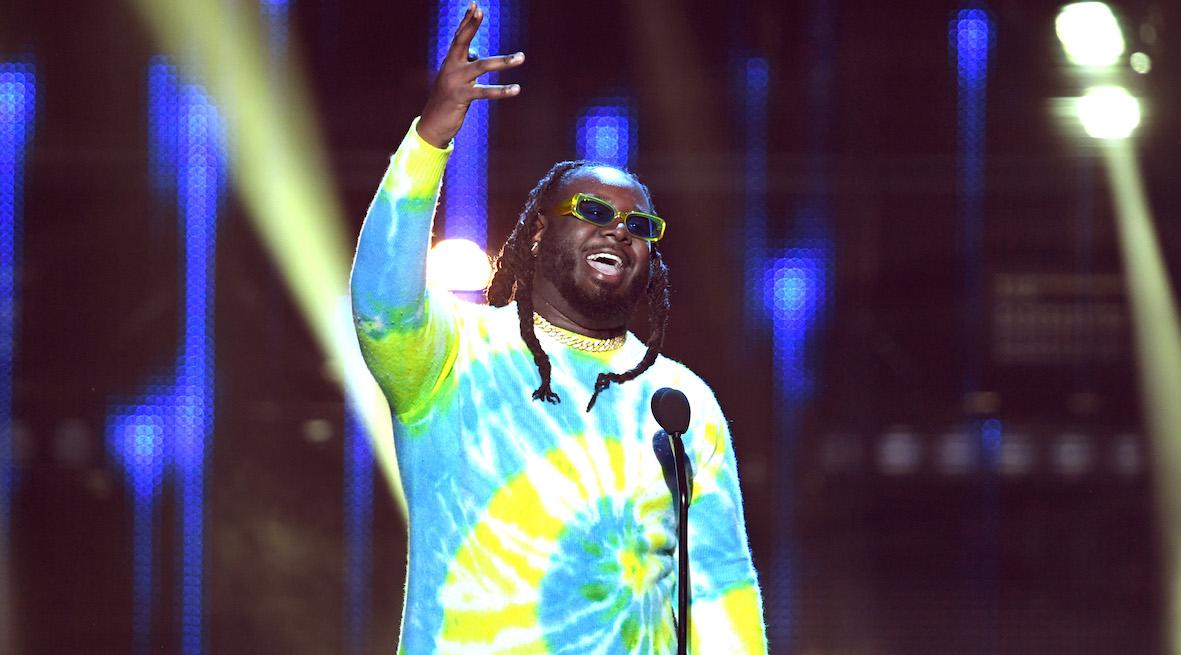 In the meantime, he's keeping busy with a few exciting projects including Nappy Boy Gaming, Nappy Boy Automotive, and picking the winner of the Laffy Taffy joke-writing contest.
The contest runs now through Sept. 16 and fans can submit at www.LaffyTaffy.com/YourJokes.