Tabitha Brown Is All About Her "Business" — Inside Her Net Worth
Tabitha Brown found fame on TikTok and received several acting roles. See what her net worth is now amid her Target collaboration.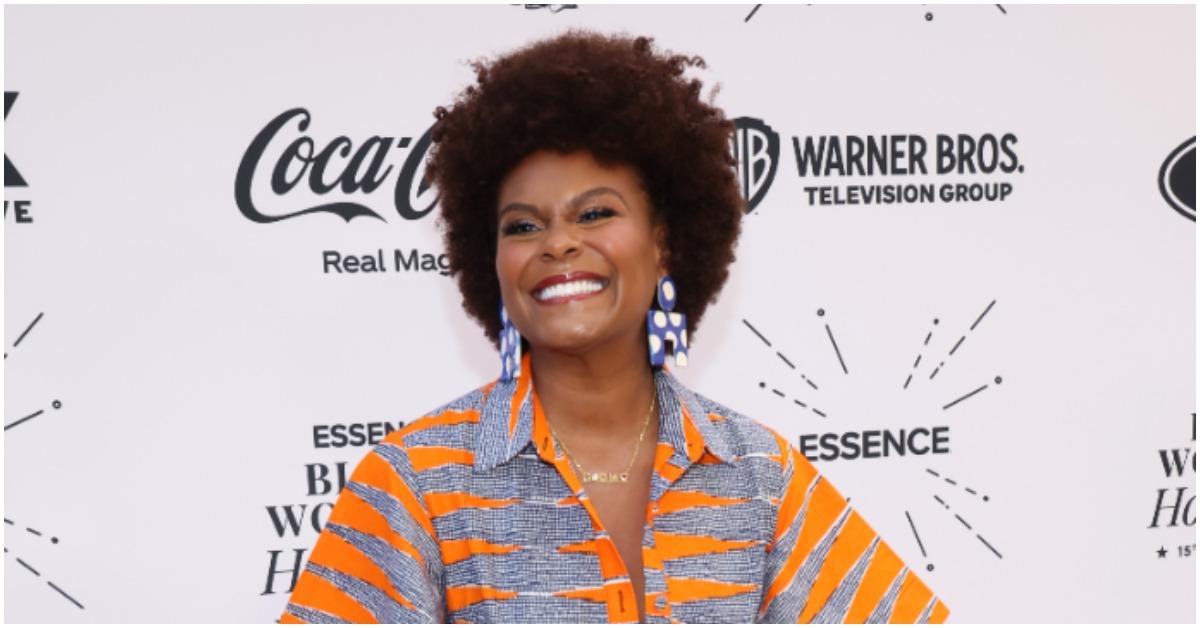 In 2020, Tabitha Brown seemingly sprouted out of nowhere to help ease those coping with the COVID-19 pandemic. The TikTok star often updated her account with vegan recipes, catchphrases like "that's my business" and "like so, like that," and motivational messages to encourage her audience. Tabitha also shared her journey of living in Los Angeles as an aspiring actress while raising kids with her husband, Chance Brown.
Article continues below advertisement
Tabitha's career has skyrocketed since she found social media fame during the pandemic. "Auntie Tab" continues challenging herself with new ventures. After finally getting to live her dreams of being an actress, she announced she's working on another goal she made as a child. The collaboration will likely add to Tabitha's already impressive net worth.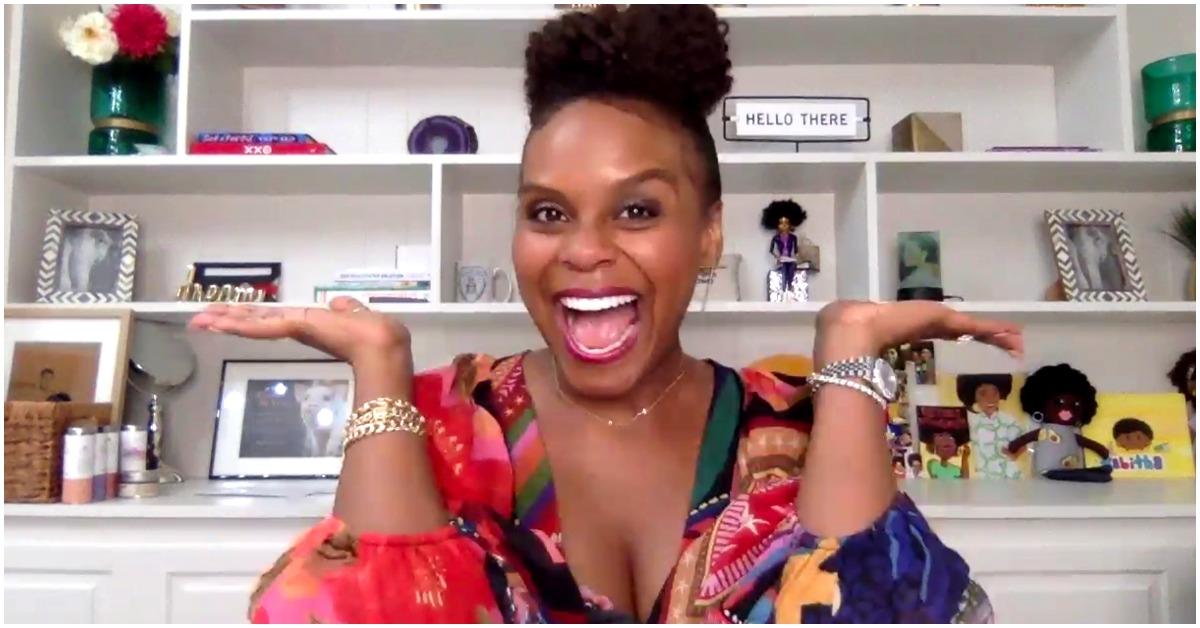 Article continues below advertisement
What is Tabitha Brown's net worth?
Tabitha currently has a net worth of $4 million, per Exact Net Worth. The Eden, N.C. native began her career in the early 2000s after moving to Los Angeles to pursue acting. While waiting for her big break, Tabitha worked odd jobs to support her family. The actress also became social media savvy and launched a YouTube and Facebook page. In 2017, Tabitha created her first viral video, a review of Whole Foods' vegan BLT sandwich. Once the company noticed the boost in traffic, they hired the influencer as a brand ambassador.
Tabitha Brown
Social media influencer, Actress, Vegan chef, and Fashion designer
Tabitha Brown is an actress who built her fanbase on TikTok in 2020. She is best known for her videos and her Facebook Watch show, Tab Time. Tabitha also has beauty and fashion businesses like her haircare line, Donna's Recipe.
Birthdate: February 4, 1979
Birthplace: Eden, N.C.
Birth Name: Tabitha Bonita Thomas
Father: Edward Thomas
Mother: Lois Haynes
Children: Choyce Brown, Queston Brown
Marriages: Chance Brown (m. 2003)
Education: Miami International University of Art & Design
Article continues below advertisement
Tabitha's deal with Whole Foods brought her over 700,000 YouTube subscribers. But, when her daughter, Choyce, forced her to make a TikTok account in March 2020, her career changed forever. In five weeks, Tabitha secured 2 million followers on the app and began booking acting jobs. Per IMDb, the social media star guest-starred on Will & Grace in 2020 and landed a recurring role on The Chi the following year. The actress also lent her soothing voice to the Calm app in 2021, and her Facebook Watch children's show, Tab Time.
Article continues below advertisement
Tabitha Brown recently developed a clothing line with Target.
In May 2022, Tabitha partnered with Target to create an ongoing collection of "apparel, swimwear, accessories, home and office, food and kitchenware, entertaining, and more," per Essence. The collaboration pulled directly from The Conners actress's bold, whimsical style.
Article continues below advertisement
Tabitha's new venture encompasses her passion for cooking, design, and fashion. While discussing her line, she explained how the collaboration allowed her to accomplish another lifelong goal.
"I've always loved fashion," Tabitha said. "I started making clothes in high school. I went to school for fashion design originally."
The NAACP Image Awards winner said she put her fashion design dreams on hold to focus on acting. However, Tabitha told her father she would eventually return to the craft.
"When I'm famous one day, daddy, I'll have a fashion line,'" she recalled. "That's what I told him. And the day has come."