Tahiry Jose and her beau, Vado, are just one of the five couples featured on the current season of Marriage Boot Camp: Hip Hop Edition.
Although the stars have known each other for decades, they only started going out fairly recently. They've barely passed their honeymoon phase, but problems are already cropping up — which is why they decided to join the show.
Fans would like to know what happened to them after shooting wrapped up. Are Tahiry and Vado still together?
So, are 'Marriage Boot Camp' stars Tahiry and Vado still together?
Viewers are bound to recognize Tahiry and Vado from Love & Hip Hop: New York, the ever-popular VH1 reality show they both started appearing on in 2013.
Season 3 and 4 of the show predominantly focused on Tahiry's turbulent relationship with rapper-turned-broadcaster Joe Budden. Take an infamous episode in Season 4, titled "Put a Ring on It," which saw Joe propose to Tahiry in the middle of New York's Times Square.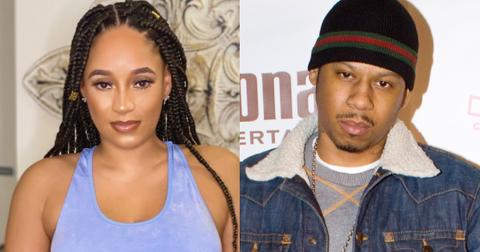 The gesture might have left some viewers swooning, but Tahiry was of a different opinion. As the next episode, "All Good Things..." revealed, she turned down Joe's offer.
Although Vado featured on Season 4 of Love & Hip Hop: New York as well, there was no mention of a romantic spark between him and Tahiry.
In fact, Tahiry's newfound interest in him came as a surprise to die-hard Love & Hip Hop: New York fans and Marriage Boot Camp viewers just the same.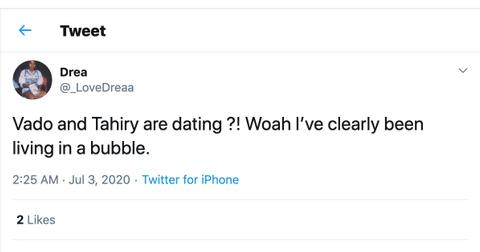 Vado and Tahiry go way back.
As a promo titled "Meet Vado & Tahiry 🤩Marriage Boot Camp: Hip Hop Edition" revealed, Tahiry and Vado go way back — having first met each other while growing up in Harlem, New York, NY.
"We knew each other for years. We kinda grew up together and [...] we're both from Harlem. [We were] always close, we started getting close as friends, it became friends with benefits," Vado explained in the video.
"Eventually. After like, a decade and a half," Tahiry interrupted him by saying.
As the couple explained, they found themselves dealing with a great deal more difficulties as romantic partners than they would have as friends.
"And now that he has the girl he is having a hard time taking care of the girl," Tahiry remarked.
"I'm just having a hard time [...] Vado added.
"Understanding the girl? Okay," Tahiry said.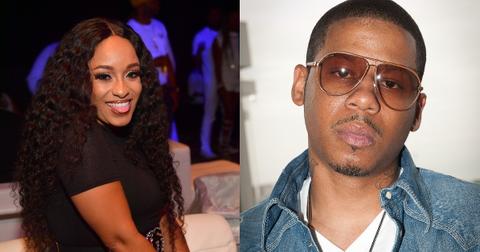 In the promotional video, Vado also opened up about his struggles with helping Tahiry overcome the disastrous impact of her past relationships.
"Tahiry's past relationships haunt me. She had been through so many bad relationships, you know, she's scared to open up," Vado explained.
It's uncertain whether Tahiry and Vado have broken up since the shooting of the show. They never post about each other on social media and there's no information available on where their relationship stands at the moment.
Catch new episodes of Marriage Boot Camp: Hip Hop Edition every Thursday at 9 p.m. ET on WE TV.