Talia Jackson From Netflix's New Series 'Family Reunion' Is the Next Big Teen Idol
Get to know Netflix's 'Family Reunion' star Talia Jackson and why she is the next big teen idol to hit Hollywood.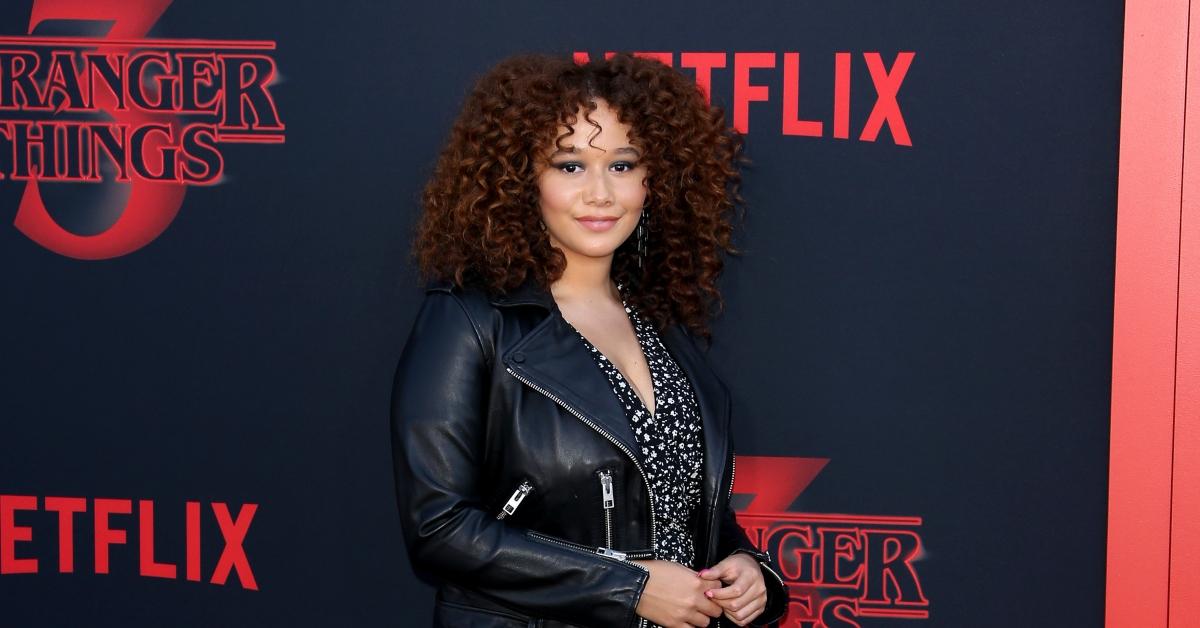 Netflix's newest sitcom Family Reunion follows the Mckellan family as patriarch Moz decides to retire from football and move his family from Seattle to Georgia for a more rural life. The family moves in with the NFL player's parents ... and cue the comedy. With situational ups and downs, and a lot of life lessons, the heartwarming freshman series will surely pique your interest.
Article continues below advertisement
Cocoa (played by Tia Mowry-Hardrict) describes herself as a "new-school parent," to which her mother-in-law replies: "The jails are full of new-school children." With quick-witted banter and many familiar faces, we definitely recommend streaming the new Netflix series.
One breakout star from Family Reunion is 18-year-old Talia Jackson. It took the rising star 10 years of auditioning to finally book a role on television. So, here's what you need to know about the sitcom actress.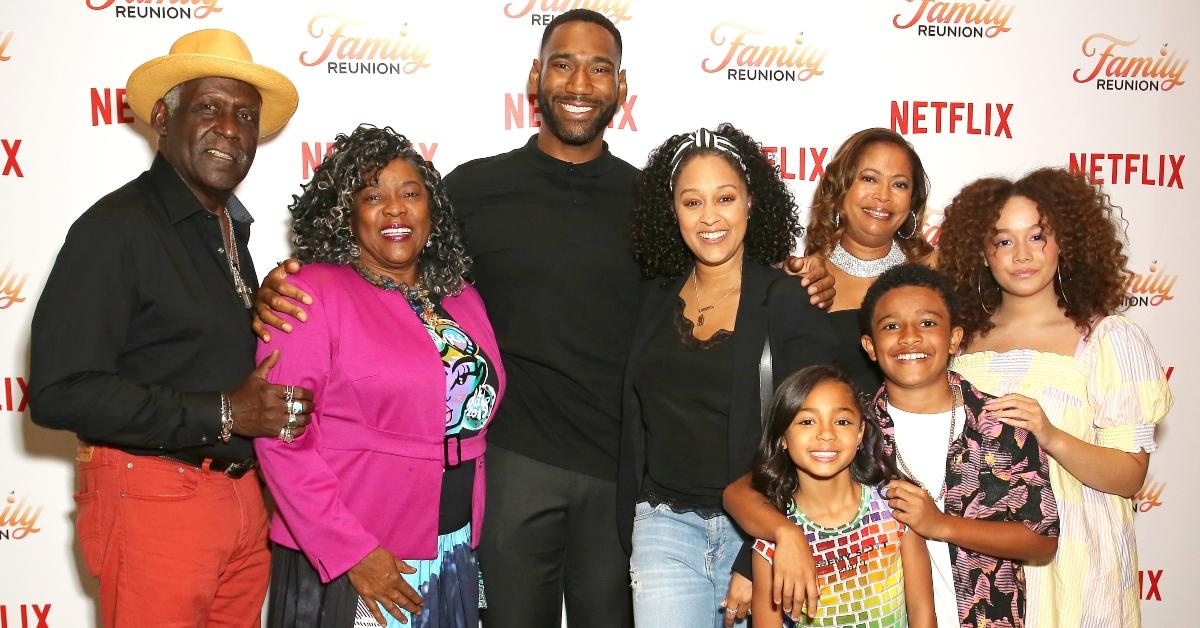 Article continues below advertisement
Talia is very close with her on-screen siblings.
Playing the role of big sister Jade in the Netflix series, the teen actress spoke with Entertainment Tonight about the special bond she shares with her on-screen siblings. "The second we met each other, we all bonded automatically," she said. Adding, "Ever since then, we act like a family. We go do stuff together outside of this, we go go-karting and eat dinner!"
Revealing just how much she relates to her on-screen character, the actress explained that landing the part of Jade was a "dream come true." She spoke with Just Jared, telling the digital outlet that she definitely sees a bit of herself in the character, being an older sister herself in real life.
Article continues below advertisement
Talia also continued to sing the praises of her TV family, saying, "I have the best TV family I could have asked for and the most supportive, creative environment from our whole crew behind the scenes."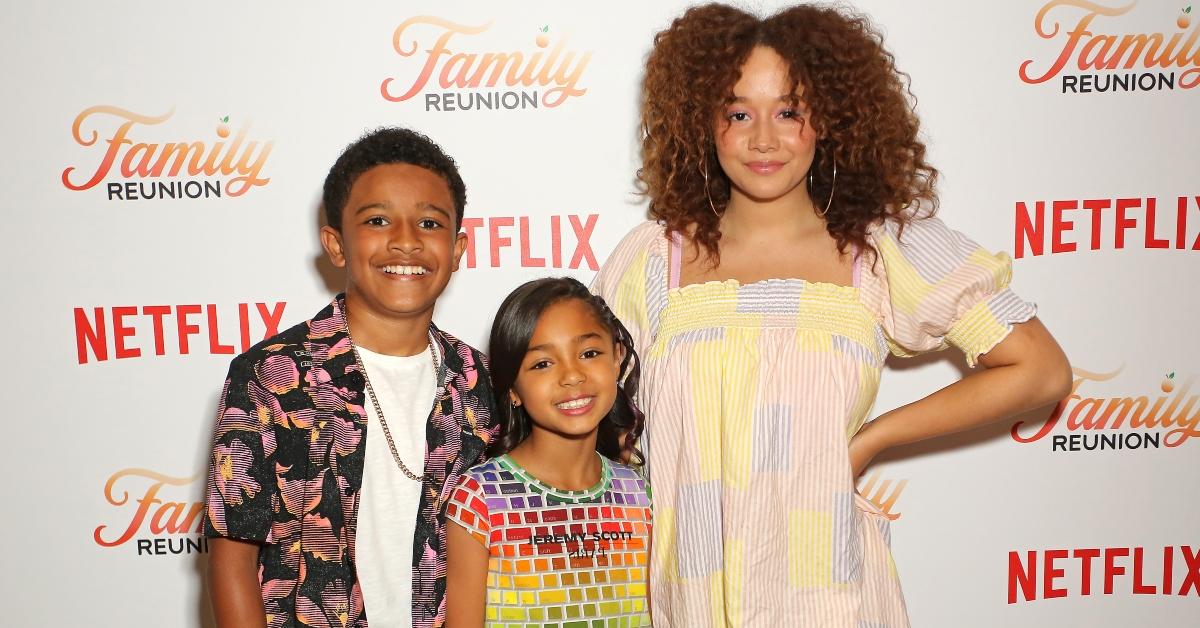 Article continues below advertisement
She is a triple threat.
Besides landing her breakout role in Family Reunion, Talia is also an accomplished singer and dancer. According to Hollywood Mom Blog, the young star was discovered by David Foster and has even performed on-stage with legendary opera singer Andrea Bocelli. Add in the fact that she has performed in the Nutcracker ballet, and you've got yourself a triple threat.
She has even graced fans with videos of her singing chops on Instagram, most recently performing a Lana Del Rey single, "Young & Beautiful." She captioned the video, "This has been one of my favorite songs for a long time, hope you're all having a wonderful weekend!
According to Talia's YouTube page, she released her debut single titled "I'm Not Jealous," which is available now. Basically, this girl has major talent!
Article continues below advertisement
You should definitely follow Talia on Instagram.
Not overly filtered or sponsored by a company, Talia's Instagram is a perfect blend of celebrity mixed with real-life teenager. She regularly shares photos behind the scenes from her days on set and gives fans a glimpse into her everyday life. Whether she's hanging out with her friends, posting a selfie showing off her flawless skin, or simply sharing promotional images, her social media has it all.
You can now stream Family Reunion on Netflix now.