'George and Tammy' Dives Into the Lives of Country Music Stars Tammy Wynette and George Jones
Tammy Wynette and George Jones' relationship is a definitive one in country music history, but how did it come to be? Here's what we know.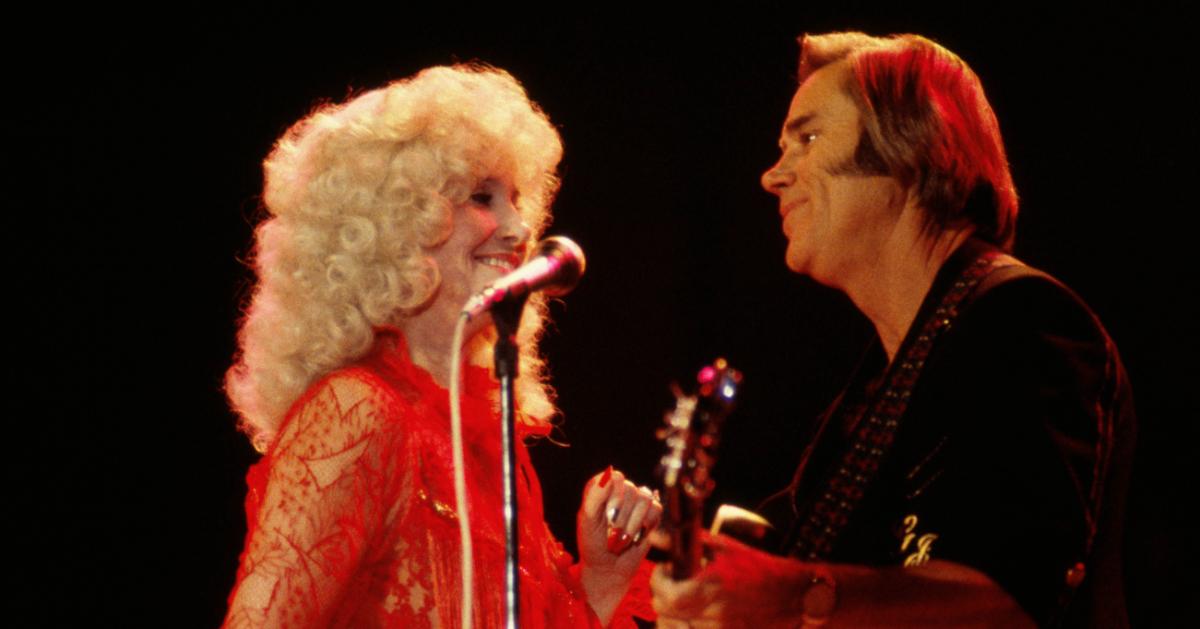 In terms of country music power couples, few have had the longstanding impact on the scope of the genre that Tammy Wynette and George Jones did. Despite the fact that they were only married for six short years, the music that they made during that time serenaded a generation and catapulted them both to stardom in ways that they couldn't have conceived as solo acts.
Article continues below advertisement
Today, the immortalization of Tammy and George's relationship and joint musical ventures is continuing with the new Showtime series George and Tammy, which chronicles the celebrity power couple's time in the spotlight together. Fans are excited to check out the new drama miniseries, but what about the real couple? Was their relationship actually like it's described in the show? Keep reading for a complete timeline of their marriage and work together.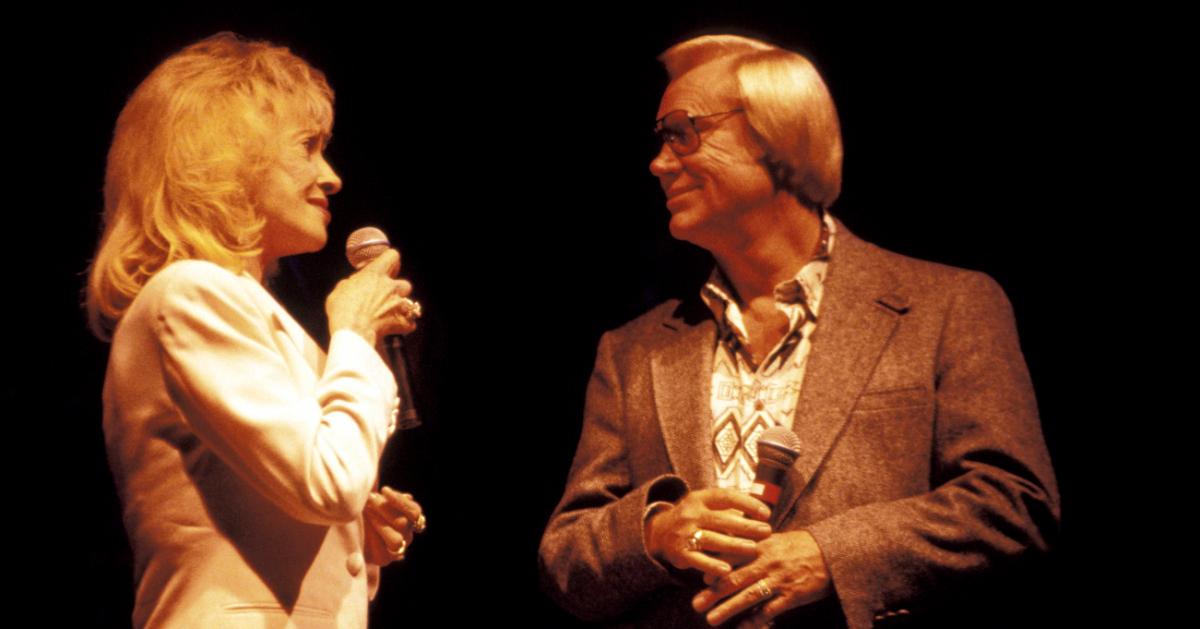 Article continues below advertisement
Tammy Wynette and George Jones' relationship timeline encapsulates just over half a decade of time together.
The roots of Tammy and George's famous romance were set in Nashville, Tenn. in 1968. At the time, Tammy was still in her second marriage, which was to part-time songwriter and hotel clerk Don Chapel. She was also previously married to Euple Byrd, a construction worker, for six years prior to taking up with Don, per Wikipedia.
According to The New York Times, Tammy and George became more familiar with one another when they started touring together. Despite being married to Don in those early days, Tammy revealed, "I loved him from the start." This was echoed by George in his 1996 autobiography, I Lived to Tell It All, where he noted that first tour was where he also fell in love with Tammy.
Article continues below advertisement
According to Wikipedia, Tammy and George's love story officially began when the former returned home one night and found one of her three daughters sick with food poisoning. She and George took her to the hospital together, which angered Don. The next day, George went to Don and Tammy's home and found an argument between the two because the latter wouldn't stop playing George's music.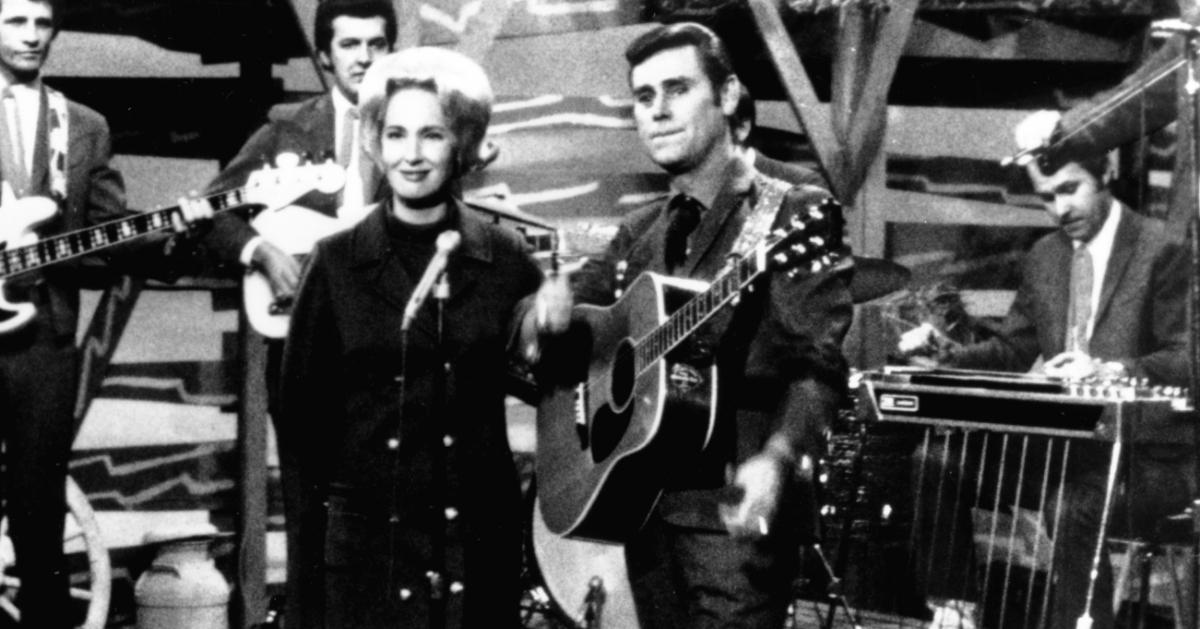 Article continues below advertisement
When Don hurled profanities at Tammy, angered by her love of George's music, George reportedly flipped their table in anger. The budding duo confessed their love to Don, and promptly left with Tammy's three daughters. At that moment, Don and Tammy's relationship ended, and Tammy and George's relationship began.
It took until 1969 before Tammy's marriage to Don was annulled, but as soon as it was, she and George promptly married one another. Shortly after, Tammy achieved massive success with her song "Stand By Your Man," an ode to her love and loyalty to George. The success of that song as well as George's career at the same time led the duo to begin calling themselves "Mr. and Mrs. Country Music."
Article continues below advertisement
George and Tammy welcomed their only child together in 1970.
Despite each already having three children of their own from past relationships, the country stars wanted a baby of their own. On Oct. 5, 1970, George and Tammy's only child together, a daughter named Tamela Georgette Jones, was born. From a young age, Tamela took to music and has since grown into an accomplished singer/songwriter in her own right. Tamela married Jamie Lennon in 2011 and most recently appeared at the premiere of George and Tammy.
Article continues below advertisement
Tamela shared flicks from the night of the premiere on Instagram. She wrote, "I was proud to wear my Dad's suit and honor both my parents throughout the night. I'm so thrilled that their story will finally be here for the world to view."
In the same year that Tamela was born, troubles arose in George and Tammy's relationship.
Venturing back to 1970, it seems as though the birth of their child wasn't enough to avoid serious issues between George and Tammy. According to The New York Times, which reported on Tammy's 1979 autobiography, Stand By Your Man, George harassed Tammy with a rifle while drunk in their Florida mansion. He apparently fired at her and missed, which caused her to run away. She alleges that George was put in a straitjacket and hospitalized for 10 days after that, but his autobiography denies it.
Article continues below advertisement
What can't be denied is George's overall issues with substance abuse. Per Texas Monthly, the country star long-struggled with addictions to alcohol, cocaine, and various amphetamines. However, he and Tammy still made things work at the time, with George transferring to Epic Records, Tammy's label, in 1971, per USA Today. While they were on the same label, the couple recorded hit duets such as "We're Gonna Hold On" and "The Ceremony."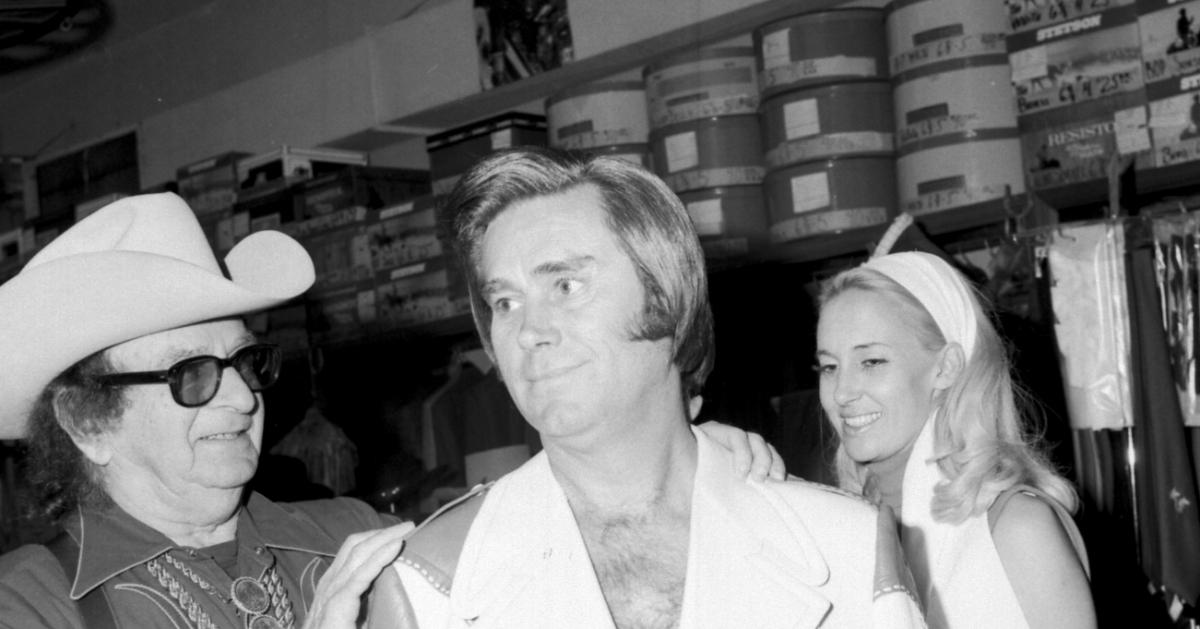 Article continues below advertisement
Unfortunately, it's George's aforementioned substance abuse issues that played a huge role in why his relationship with Tammy dissolved just six years after it began. The singer filed for divorce from George in 1973, but that wasn't the immediate end of their relationship. They reconciled only a month later despite George's rampant drinking issues.
Then, in January 1975, Tammy filed for divorce from George for the second and final time, as reported by People when it occurred.
According to George, who spoke with the publication in 1977, their relationship dissolving was a result of him drinking "a little more than I should, even though I hated my daddy for drinking." Noting further that "our [his and Tammy's] tempers flared before we could find the time to talk about what was bothering us."
Article continues below advertisement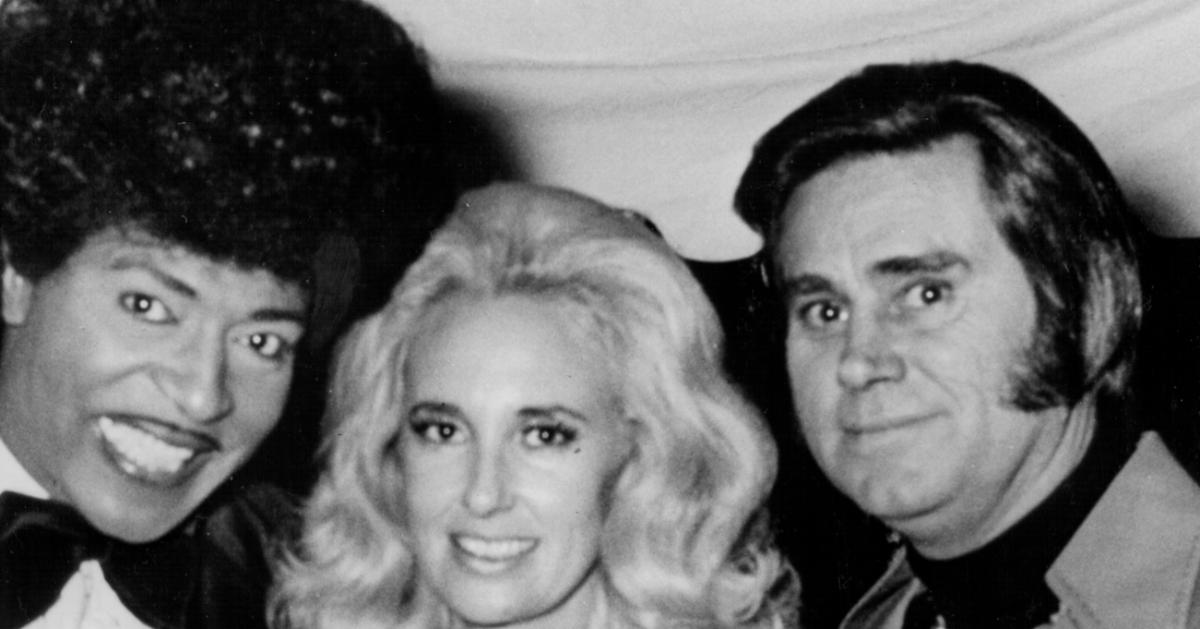 Despite divorcing, George and Tammy remained friends for years. They released songs such as such as "Golden Ring" and "Near You" while divorced, and shared the same management, lawyer, and label. However, things went sour again for a moment in 1978 when Tammy filed a lawsuit against George, alleging that he owed her $38,000 in unpaid child support, per People.
A few years after that issue was resolved, George and Tammy reunited musically once again to release the album "Together Again." After the album's accompanying 35-concert tour ended, the duo rarely spoke to each other for the rest of their lives.
Tammy passed away from a blood clot on April 6, 1998, at just 55 years old. George managed to overcome his alcohol addiction later in life, but ultimately passed away on April 26, 2013, from hypoxic respiratory failure.