"Mouth Taping" Is TikTok's Latest Trend — But You Probably Shouldn't Try It
TikTokers claim that mouth taping, or taping your mouth shut before bed, is the key to better sleep. But are their claims legit? Here's what we know.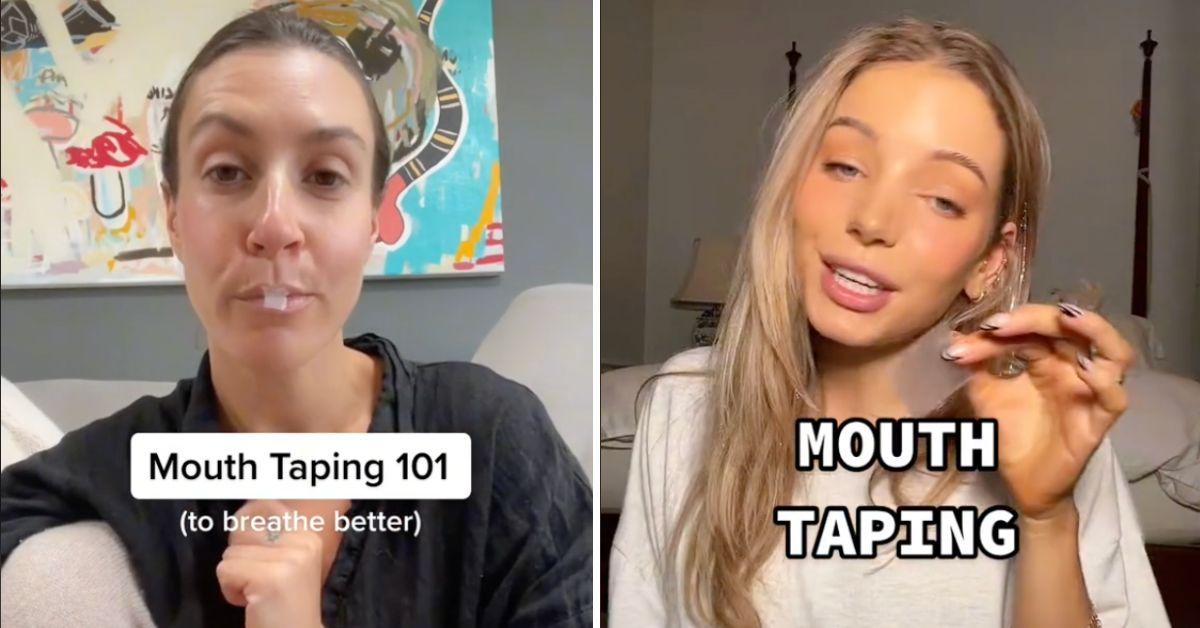 What's hot on TikTok these days? Apparently, it involves taping your mouth closed as you sleep. The hashtag #mouthtaping has over 32 million views on the platform and counting. But why exactly are users sealing their mouths as they hit the hay? The good news is that it's not just for fun. The bad news is that it might be harmful to your health.
Article continues below advertisement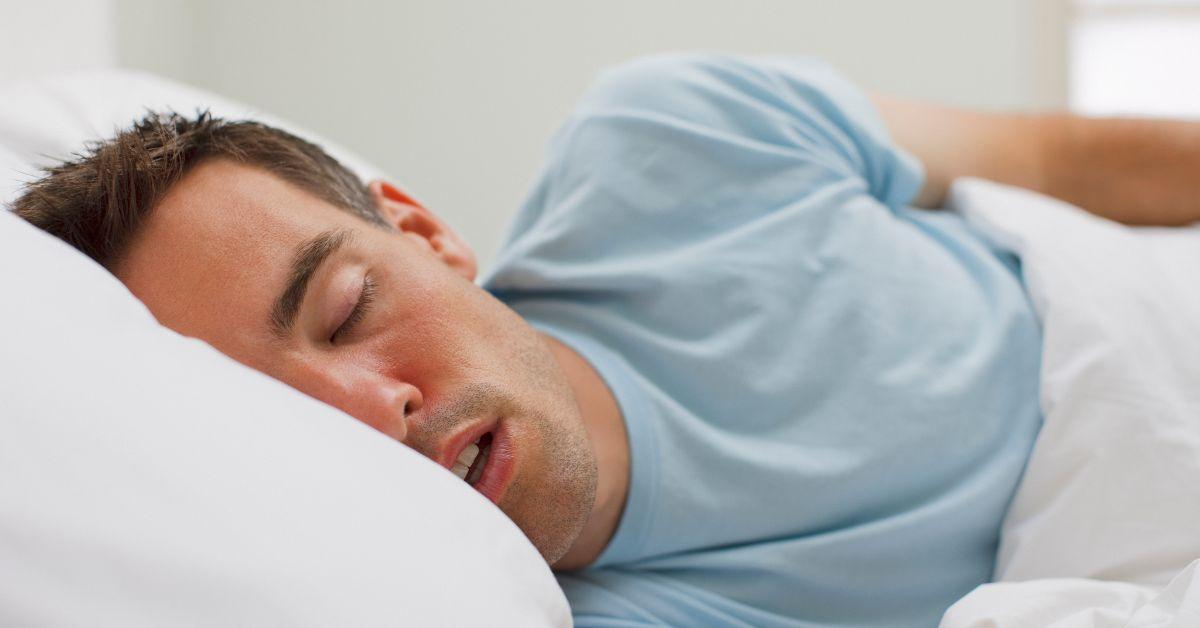 TikTok users are taping their mouths shut before bed to prevent mouth breathing.
As creator @allymazyoga explains in a video reposted on @op_e___n's account, the purpose of mouth taping is to retrain your body to breathe through your nose.
Article continues below advertisement
"When we are mouth breathing, we are inhaling lots of dirty and dusty air that can be traumatizing to our airways and lungs," she says.
But she claims that when we breathe through our nose, "we have access to all of the functions of our nose breathing like producing nitric oxide getting those antiviral, antifungal, and antibacterial properties to filter the air as well as humidify [it]."
Article continues below advertisement
She adds that mouth breathing can also alter the way our face looks and cause crowding in the teeth, which is another reason we should avoid it.
While she opts for a small piece of regular scotch tape to mouth, creator @isabelle.lux encourages mouth breathing sleepers to purchase some of the actual mouth tape products on the market, which can be found on Amazon.
Despite that discrepancy, their views on the practice seem to align.
Article continues below advertisement
@Isabelle.lux claims that mouth taping will give you the best "best sleep of your entire life" and stresses the cons of breathing through your mouth at night, noting that it can cause bad breath, gum disease, cavities, brain fog, and weaken your immune system.
Now, the fact of the matter is that these ladies are not licensed medical professionals.
There is evidence backing up their stance that mouth breathing is less than ideal, especially while sleeping. However, it's unclear if the measures TikTok creators are taking to encourage nose breathing are actually safe.
A study from Sleep Foundation echoes this point. "Anecdotally, people claim mouth taping eases a variety of problems, such as snoring, fatigue, concentration issues, bad breath, and excessive thirst at night."
But as the report continues, it notes that "most of these claims have not been scientifically studied." The only proven benefit of mouth taping found so far is "a reduction in snoring and tiredness in people with obstructive sleep apnea."
Article continues below advertisement
But of course, most folks on TikTok that are participating in the trend don't seem to have diagnosed sleep issues like sleep apnea, and instead are taping their mouths as a wellness hack.
Furthermore, Dr. David Culpepper, a Lexington, Kentucky-based general practitioner told Fox News Digital, that obstructing your airways while sleeping is a "terrible idea." He continued "This is one of the most dangerous trends I've heard of in some time, and I'm quite concerned that it is being advocated as a 'health' trend."
So, should you try mouth taping? We'd suggest asking your doctor first.