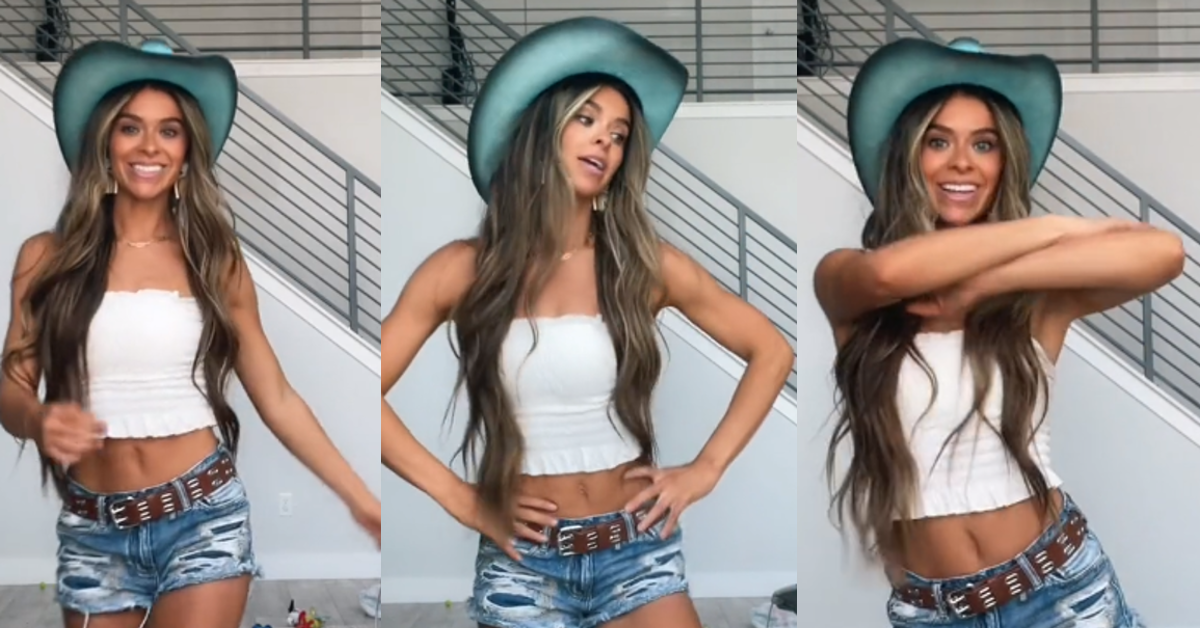 TikToker Taylor Frankie Paul Is Owning the "Hot Girls Eat Pickles" Stereotype
If you want to get a huge social media following, there are a few ways to do it. You can create interesting, clever, original, funny, and/or thought-provoking content. From truly hilarious skits to inventive demonstrations that startlingly illustrate wealth disparity and buying power, there's plenty of content across YouTube, Instagram, and TikTok that people have clearly worked hard to make.
Article continues below advertisement
Another way to get popular on social media is to be attractive. Then, folks will gobble up everything you say. A quote from Sun Tzu attached to a pic of your sweaty abs? Brilliant. Some poetic meanderings from Rumi appended to your half-in-half-out pool butt shot? Genius. Strutting around in a cute outfit to a trendy song? TikTok gold.
Taylor Frankie Paul seems to understand this concept very well, hence the running joke that's become the trademark of many of her videos.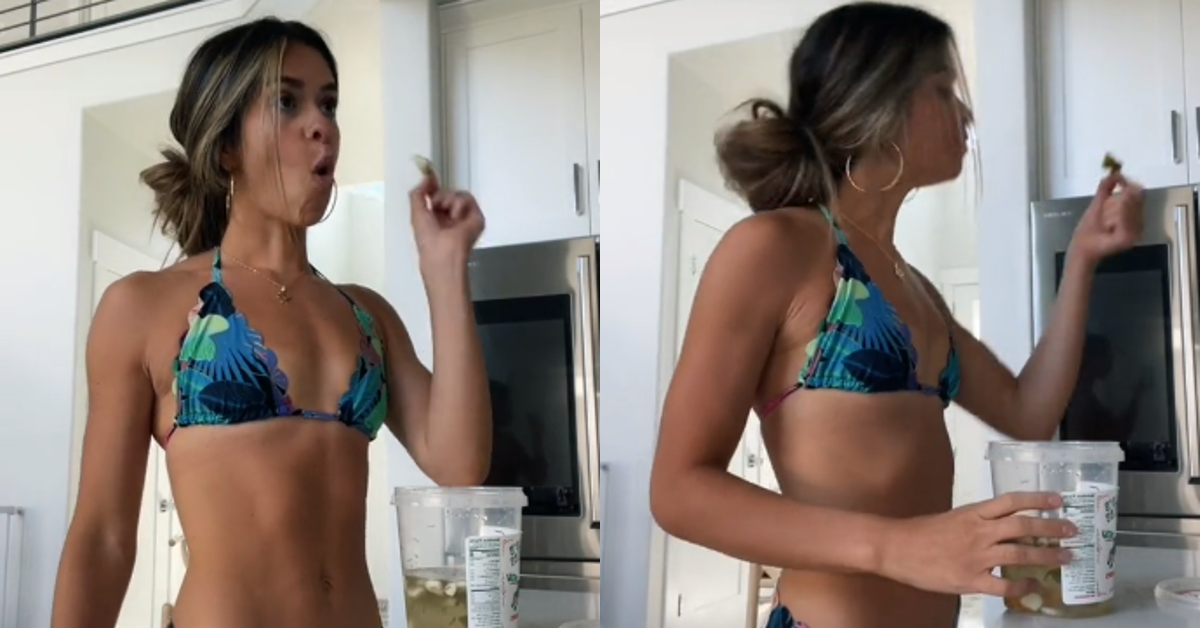 Article continues below advertisement
Take TikToker Taylor Frankie Paul's "real" age, for instance.
If a ton of people praise you for having a particular quality, there are inevitably going to be folks who are more than willing to try and "rob" you of that joy by tearing you down. Perhaps they genuinely think you aren't that smart or funny, or they really are bothered by a perceived flaw that you have. Whatever the reason, there are definitely haters out there.
Taylor has plenty of haters, and she knows it.
The new mom and TikToker has been called "old-looking" by many TikTok users. People say that she appears to be in her forties or fifties. Instead of getting hurt by these disses, Taylor decided instead to embrace them and has penned a bunch of videos where she avers she's 50 years old, even calls herself a "cougar," and says that she married a much younger man, Tate Paul.
Article continues below advertisement
Article continues below advertisement
What is Taylor Frankie Paul's real age?
The social media personality was born on May 23, 1994, making her 27 years old as of this writing. She quickly gained popularity on the platform in August of 2020 after posting a dance to Pop Smoke's "Mood Swings," and from there, her following has steadily grown. She currently has a whopping 1.8 million followers on TikTok.
Article continues below advertisement
Is Taylor Frankie Paul's house actually haunted?
Taylor's capacious, modern home doesn't look like the traditional location for a spooky domicile, but the TikToker has claimed in several different posts that there are ghosts running amok in her space. She doesn't seem too concerned about it, however, as she continues to perform short dances and skits with a beaming smile the entire time.
Article continues below advertisement
Is Taylor Frankie Paul Mormon?
Yes, Taylor Frankie Paul is Mormon. Some of her posts feature commentary on rejecting the notion of the "typical" Mormon. In addition to cracking jokes about her age (she calls herself an "old soul") and her faith, waxing on about how her home is haunted and dancing in a bikini while eating pickles from a plastic container, Taylor also features her family members on her TikTok page.
She has a sister and a brother, and her son and daughter have both appeared in her videos.